Sponsored Article
This CBD Is Scientifically-proven To Help Relieve Your Dog's Aches and Pains
There's No Need For Your Four-Legged Pal To Suffer As They Get Older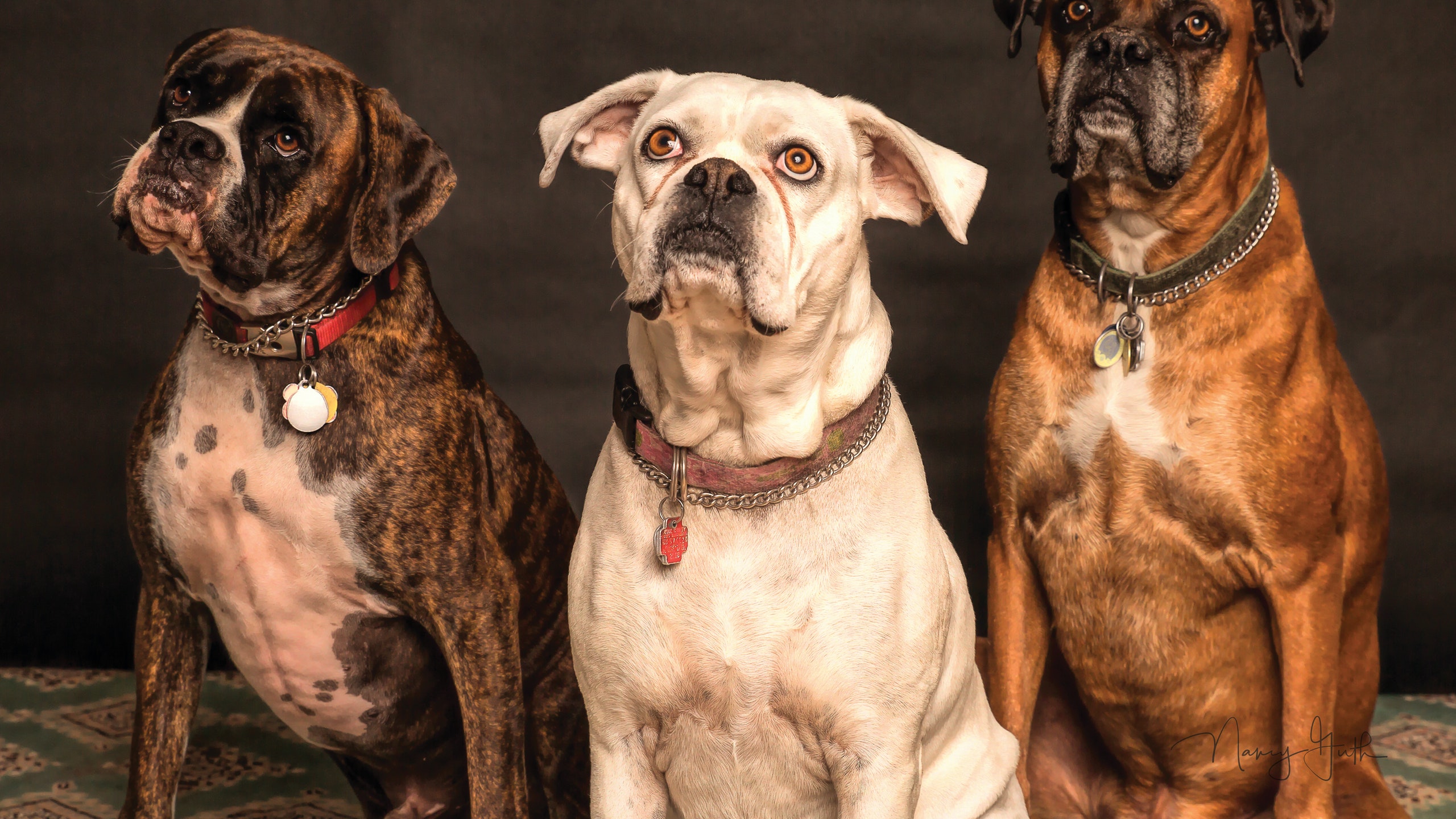 The worst part about owning a pet isn't potty training, housebreaking, picking up after them, or grooming them—it's actually knowing that they're only going to be a part of your life for a short time. That's why in the years you have with your beloved four-legged companion, you have to ensure that they grow old in comfort and free from pain.
Since pets can't communicate how they're feeling to their human counterparts, many of their pains and illnesses are often overlooked, as these sometimes manifest as funny behavior - dragging their rear, isolating themselves, pacing at night, leaning their head against the wall, etc. It's hard to see the pain they're in, especially when they look at you with their puppy eyes and smiling faces, too.
Just like humans, dogs are no strangers to joint pain, arthritis, inflammation, and bone loss when they get older. You'll notice the changes when they start having slower or fewer zoomies, prefer staying downstairs instead of upstairs, and resting more often than they usually do. It's a painful thing to watch your dog struggle with old age, but a canine-friendly CBD company like ElleVet might just help ease their suffering and improve the quality of their life.
The Science Behind ElleVet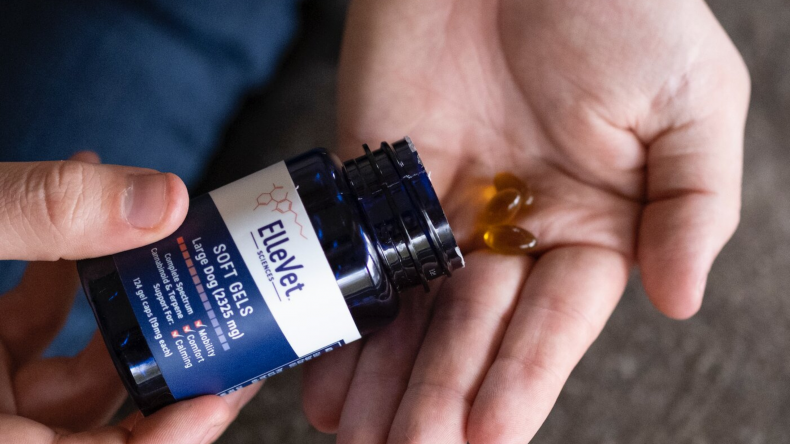 If there's one thing that drives ElleVet to develop the most effective, reliable, and results-based CBD products for your dogs, it's the science. Working with the College of Veterinary Medicine at Cornell University, ElleVet conducted an observational study that discovered how dogs metabolize hemp in their bodies. This later determined the proper dosage of hemp for dogs in order to develop the right pet products that help deliver positive results.
Concerning elderly dogs—especially ones suffering from multi-joint discomfort— ElleVet conducted a double-blind placebo trial that divided subjects into two groups: one that would receive ElleVet's CBD + CBDA and another that received the placebo. This trial concluded that the participant who consumed ElleVet medication showed remarkable improvements in their age-related conditions. Over 80% of the dogs in the study showed dramatic improvement.
In short, ElleVet values the lives of animals and pets just as much as humans, to the point where they ensure that the products they provide are scientifically-proven through studies and research.
For studies and research that support ElleVet's claims, click here.
ElleVet CBD Products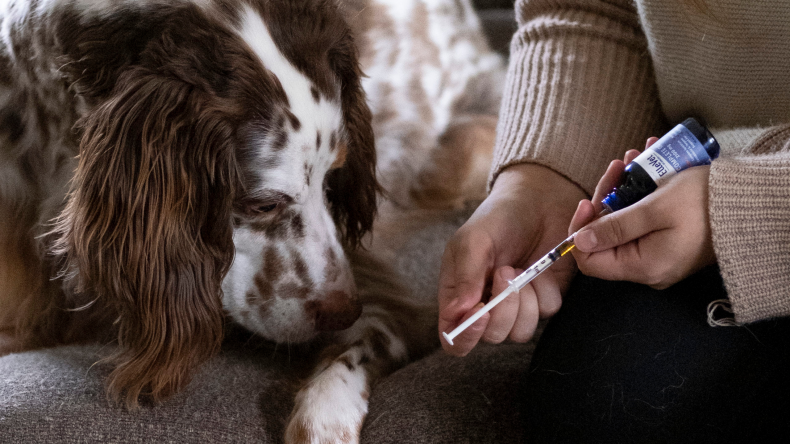 ElleVet combines the effects of CBD + CBDA, other cannabinoids, and terpenes, creating a unique blend that helps provide superior support to your ailing pet. Not only that, but ElleVet's 2018 clinical trial for CBD + CBDA for dogs resulted in over 80% of canine subjects showing significant improvements in comfort, mobility, and mood after consuming their products. Check out ElleVet's range of canine-friendly CBD products below:
ElleVet Hemp CBD + CBDA Chews
Price: $79.95 for small dogs, $89.95 for large dogs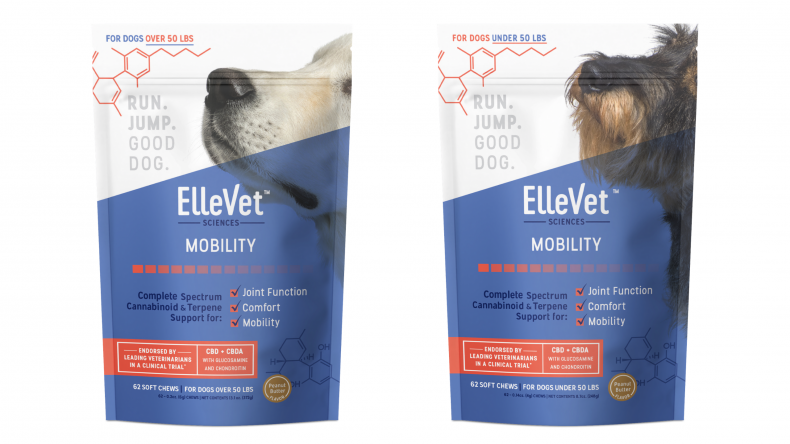 Made with ElleVet's proprietary recipe of CBD + CBDA, these hemp chews help relieve aging dogs from osteoarthritis, immobility, long-term or situational stress, skin irritation, and even cognitive problems.
Get the ElleVet Hemp CBD + CBDA Chews for small dogs here and for large dogs here.
ElleVet Hemp CBD + CBDA Oil Soft Gels
Price: $59.95 for small dogs, $139.95 for large dogs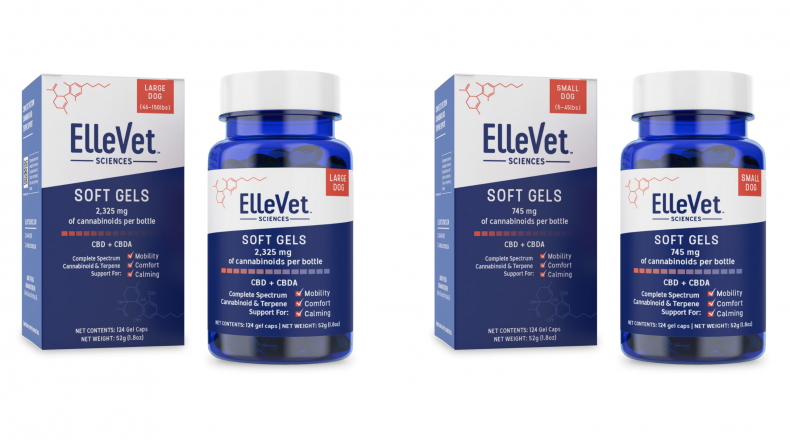 Due to the keen canine sense of smell, some dogs highly dislike the pungent scent of CBD products. The advantage to ElleVet's Soft Gel capsules is that they're odorless and tasteless, making it far easier to administer to your dog by concealing it in meals and snacks or feeding it as is. Watch your dog slowly gain his mobility and energy back as he or she unknowingly takes this supplement to better their health.
Get the ElleVet Hemp CBD + CBDA Oil Soft Gels for small dogs here and for large dogs here.
ElleVet Hemp CBD + CBDA Oil
Price: $70.00 for 15ml, $119.95 for 30ml, $229.95 for 60ml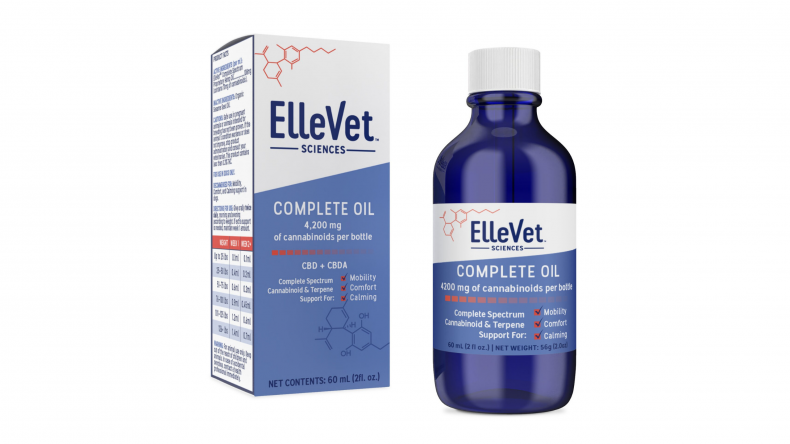 For dogs that have food sensitivities, ElleVet's Hemp Oil is an ideal supplement alternative. One drop of oil is highly concentrated, which is why only a small amount is enough to go a long way for your pet's health. Administer the oil with the oral syringe (included) or mix it in with their meals. ElleVet Hemp CBD + CBDA Oil can help with mobility, stress, comfort, and relaxation for your best friend.
Get the ElleVet Hemp CBD + CBDA Oil for dogs in 15ml, 30ml, or 60ml here.
ElleVet Calm and Comfort Chews
Price: $14.95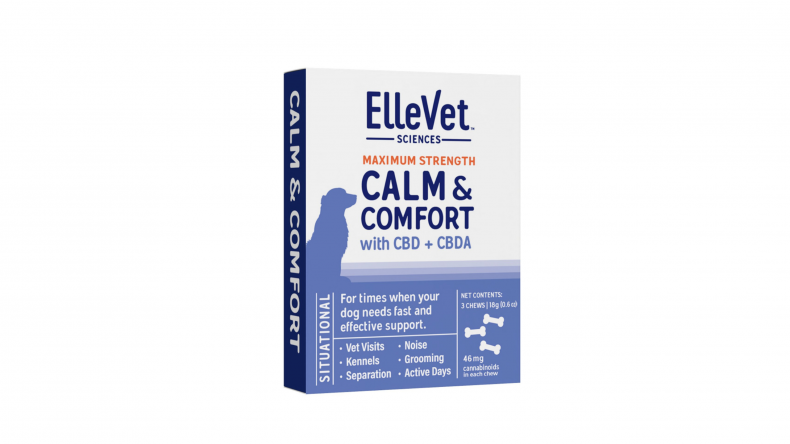 Despite some dogs looking menacing or intimidating, most of them have one thing in common: they're actually frightful and anxious about many things. To calm your anxious pet, ElleVet's Calm and Comfort Chews can help your dog adjust to stressful situations. Fireworks, thunderstorms, separation, car rides, vet visits, and thunderstorms are no match for the relieving power of these calming chews!
Get the ElleVet Calm and Comfort Chews here.
ElleVet Testimonials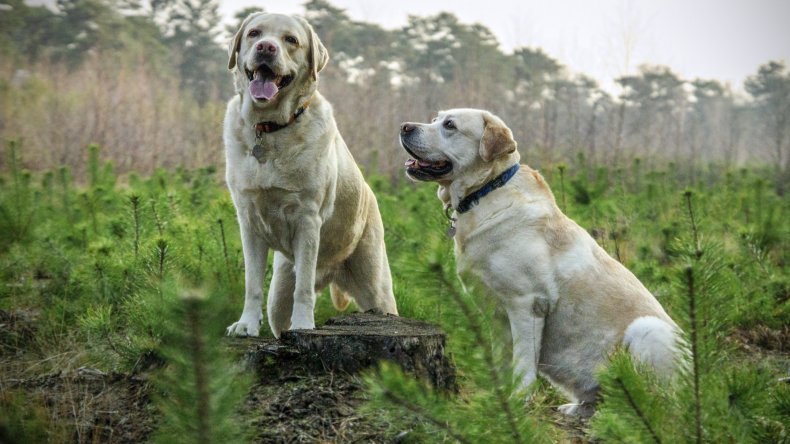 "We'd gotten[ElleVet] on a Thursday, and by Saturday,[Annie] was running around the yard, playing my other dog, which she hadn't done in years. I was like, in tears, crying, and looked at my husband and he's like,'I haven't seen her do this in forever!'...The other thing that she's done recently was going up our stairs. She hasn't gone up our stairs in four, five years. She started going upstairs, and we'd find her at the end of the bed in the middle of the night. She'd come upstairs on her own." - Jennifer
"One of the great things that she started doing again was...being more playful and...rolling around on her back. I don't think we noticed that she had stopped doing it. All of a sudden, we were out on the deck and she was inside the living room. She was just rolling on her back, putting up her paws, batting at her face, being very, very playful, tongue-lolling - and very, very happy. We just instantly lit up. We were so happy for her." - Rob
"We thought we were going to have to start evaluating my dog's quality of life this past Spring, as his mobility was rapidly declining. After starting him on Ellevet, he's been able to relax & get around much easier. Thank you for helping me make things easier for my best friend!" - Lara
"Besides this fantastic safety study, I can add anecdotal evidence I observed from my 13.5 yr old rescue hound. She has markedly improved in her ease of mobility, her mood is more affectionate, and she's much more interested in the things around her. She's been on ElleVet CBD, what a difference! It's so heartening to see her so happy and more comfortable!" - Barbara
"The ElleVet Mobility Chews continue to make a great improvement in our 15-year-old golden[retriever]. She is actually jogging down her ramp from the dog door.[It's] just amazing to see her doing so much better. Love these chews!" - Kelly
If you have an aging dog in need of treatment for joints and mobility, ElleVet might just help improve their quality of life in their senior years. Find out how ElleVet can change your pet's life here.