Sponsored Article
Everything You Need to Set Up an Entertainment Room the Whole Family Can Enjoy
Get started in putting together your home entertainment system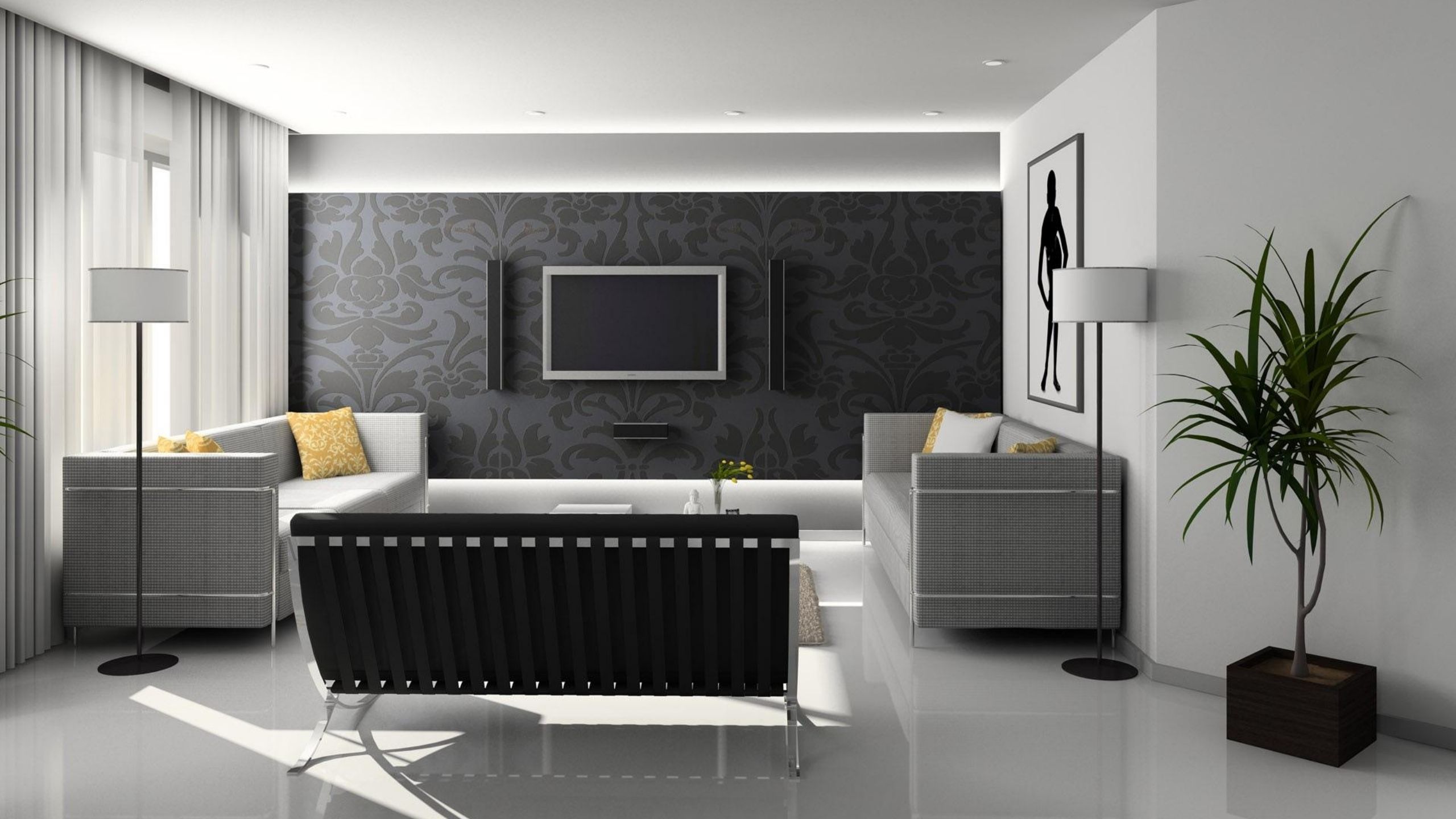 An entertainment room at home is a wonderful space for family bonding. Kids, parents, friends, and even grandparents can come together in one room to listen to music, watch movies, play games, and hang out. Crashing on the couch to watch Netflix at the end of the day is infinitely more satisfying in a fully-equipped media room than a tiny phone screen.
It doesn't have to be elaborate or cost a fortune, but a good entertainment room does require a bit of planning. From arranging the space to acquiring the best tech, there are a few things to consider when you want to build a relaxing and immersive space.
To help you get started, here are some of the important steps in creating your family's dream home entertainment system, as well as the Sennheiser products that can take your home theater experience to the next level.
Figure Out What You Want and Budget
First off, ask yourself: what is the entertainment room for? Is it purely for watching movies or is there an audiophile among you? Maybe some of the kids are video game enthusiasts. Or perhaps the family always invites relatives and friends over to watch playoff games together. The purpose of a room plays a huge part in its creation.
It's also crucial to know your working budget ahead of time. Costs can quickly skyrocket if you don't keep track, so it's best to set the funds aside before getting started. If you can, scout online for all the gear on your dream list to get an idea of the funds you're going to need.
Start With the TV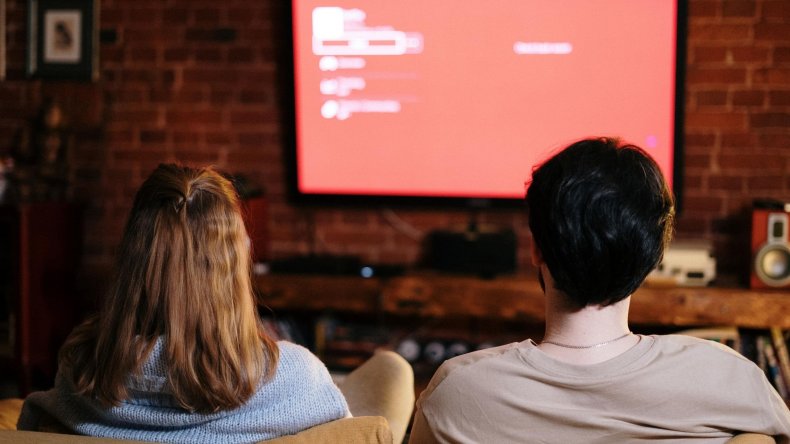 Most entertainment systems revolve around the television, so it's only logical that the TV should be one of the first things to consider. The thing that most people forget is that it's not just about selecting the biggest, fanciest screen that can be mounted on the wall. When buying a TV and choosing a size that works, it's also important to consider the size of the room and how far away the seats are going to be from the screen.
A viewing distance between 1.5 and 2.5 times the screen size is recommended for 1080p HDTVs, or between 1 and 1.5 times for 4K Ultra HD TVs, according to Crutchfield. Not inclined to do the math? There are several online calculators that can help you figure out the most ideal TV size for your entertainment room.
Invest in a Good Sound System
The TV may be the heart of an entertainment room, but the sound system is its soul. After all, the aim of every home theater is to create a cinematic setting that is as close to real as possible.
High-quality audio provides energy, tension, and acoustic details, delivering an immersive experience and bringing the film you're watching—or the music you're listening to—to life. It could spell the difference between an exceptional home theater and a mediocre one. Even though it's important not to overspend, a killer sound system is definitely worth the investment.
While soundbars are usually reserved for smaller rooms or studios, the state-of-the-art Sennheiser Ambeo Soundbar is an ideal choice for any entertainment room. It's a single device that gives you the best of both worlds: the performance of a multi-speaker home cinema system without the clutter of multiple speaker boxes. Hailed as one of the best single speakers in the market, it offers deeply immersive 3D sound, amazingly vivid details, and rich bass.
Get Comfy Seats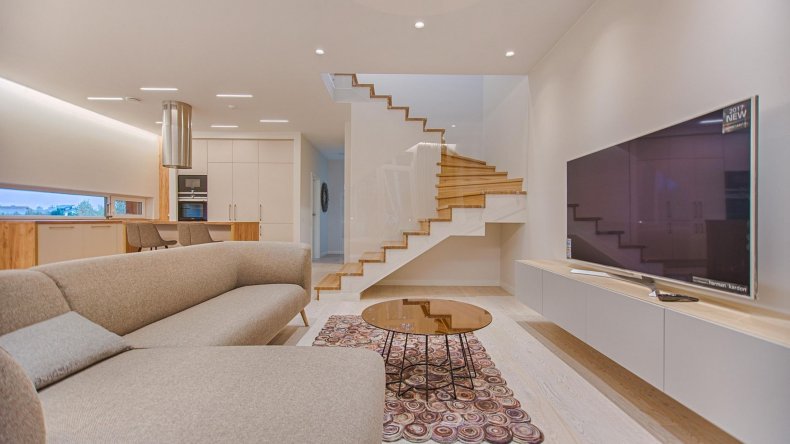 The family is going to be spending a bulk of their time in this room by the time it's done. Why would you settle for watching Netflix on a tablet or worse a mobile phone, if you can enjoy your favorite shows in a home theater, right? For this reason, the room better be equipped for the utmost comfort.
Find plush, comfortable couches and armchairs that you can sit on for hours at a time. If there are gamers in the household, they might prefer special gaming chairs for their hobby. It's also important to have enough seats for the whole family—and maybe a few guests—to ensure everyone is at ease during movie nights.
However, don't get carried away! Try and avoid cramming too much furniture inside the room. Make sure that there's still ample space to move around, dance, work out, or play more physical video games.
Optimize Room Design
Make sure you continue enhancing the room so it's able to deliver consistent conditions that are optimal for viewing and listening. Limit the ambient light with light-blocking curtains and shades, then control ambient sound by soundproofing methods like adding a layer of drywall or installing solid doors.
Keep in mind that audio typically bounces off walls and floors. Wall-to-wall carpets and heavier drapes over windows will limit these acoustic issues, along with cushioned seats instead of hard surfaces.
Adding cool accessories can keep the home theater experience fun and interesting for household members and guests alike. For instance, one good set of wireless headphones may be useful for those who are watching alone, enjoying music, or hard of hearing. Many brands, including Sennheiser, offer cutting-edge headphones that can be connected to the TV. Features include personalized settings, dynamic listening modes, and even hearing boosts for individuals with mild to moderate hearing loss.