Sponsored Article
The Female Orgasm: Its Reported Benefits and How to 'Get There'
These Pleasure Devices From Lelo Could Provide Some Help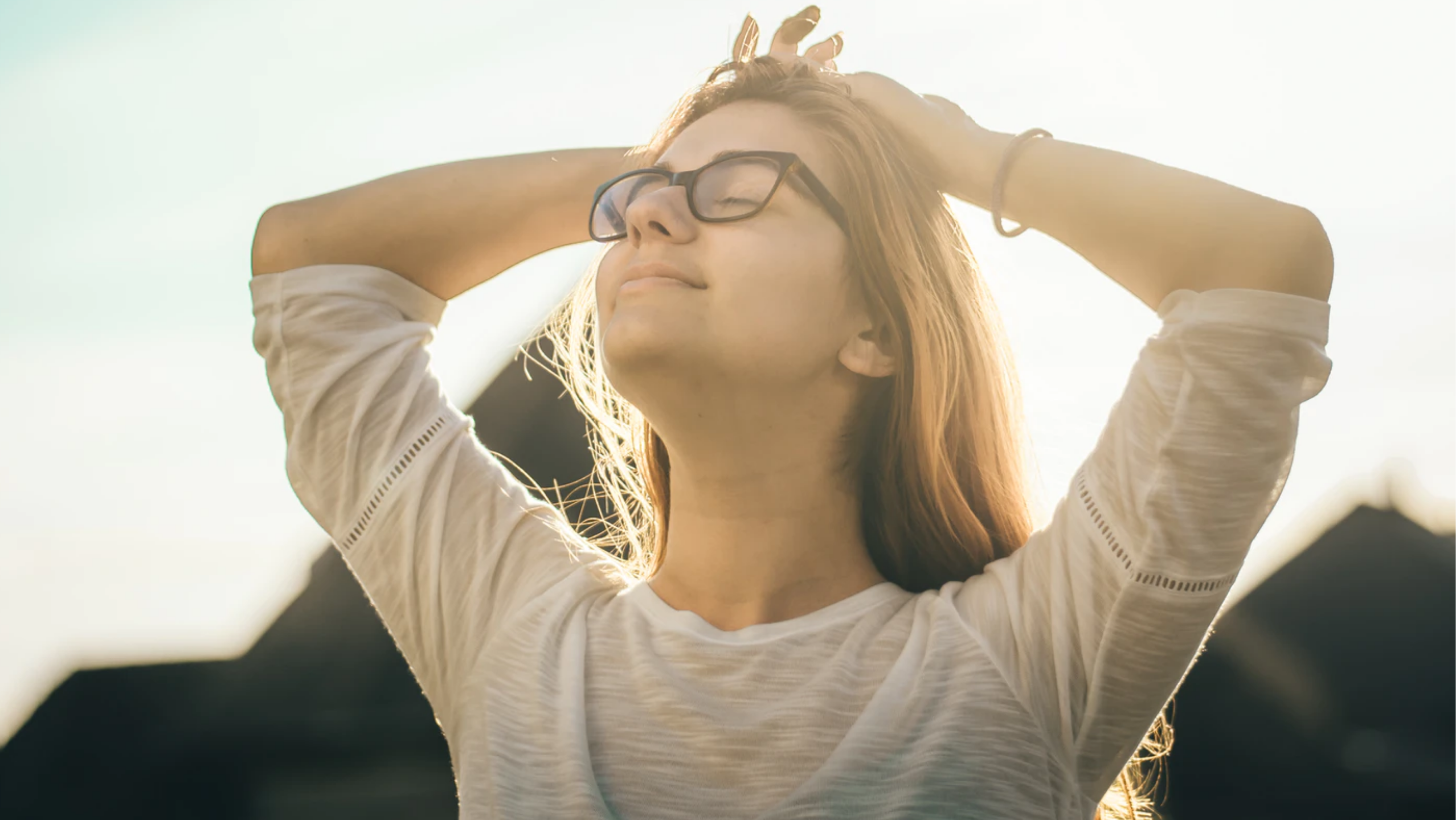 "All women deserve to enjoy a healthy sexual life," stated Dr. Nicole Cirino, director of the Division of Women's Mental Health and Wellness at Oregon Health and Science University, in an article published on OHSU's Center for Women's Health site. According to Cirino, while sex with a partner helps release oxytocin and mood-boosting hormones, women without partners can still enjoy the benefits of "having sex alone" by reaching orgasm through masturbation. These benefits may include pain relief, lowered blood pressure and improved sleeping habits.
According to Zhana Vrangalova, Ph.D., a sexuality and relationships scientist, and Lelo's resident sex expert, masturbation could be a good way to have both orgasms and the benefits of sex without the pressure of performing for another person. But with the American Psychological Association reporting that around 67 percent of heterosexual women fake their climax, the bigger question is, How can more women get there and reap the benefits of female orgasm?
Lelo is actively playing a part in encouraging women to explore their sensuality to help them achieve satisfaction. Lelo is a brand that advocates sexual wellness, with devices designed to help both men and women embrace their sexuality. Its products for women include sonic and rabbit massagers as well as vibrators that could provide stimulation to help females achieve orgasm. One product, according to Lelo, is the clit stimulator Sila that's designed to offer "a new way to experience foreplay, teaching you about self-love, teasing you to reach your climax slowly as you listen to your body for a more intense orgasm." Lelo claims that using Sila could help "build your sexual experience," guiding you to become more familiar with your body's desires.
The Reported Benefits of Female Orgasm
An article published in Forbes noted that during orgasm, the brain produces hormones like serotonin and dopamine, which are responsible for helping you feel pleasure and satisfaction. The article also calls orgasm the "biggest nondrug blast of dopamine" one could get and that could help create a safe and natural high.
Other reported benefits of female orgasm include:
It may help the body release oxytocin
During an orgasm, the pituitary gland reportedly secretes oxytocin, which is responsible for bringing about feelings of affection and closeness to others. It is also said to release prolactin, which gives you that feeling of satisfaction after an orgasm.
It may help regulate your menstrual cycle
Dr. Felice Gersh, an ob-gyn and the founder and director of the Integrative Medical Group of Irvine, in Irvine, California, noted in an Insider article that having regular orgasms could help regulate the menstrual cycle. Gersh believes that the menstrual cycle could be linked to the body's circadian rhythm, with the melatonin receptors in the ovaries responding to the body's release of hormones. According to her, regular orgasms could help "maintain our innate rhythms and lower inflammation, fostering regular cycles."
It may improve heart health and quality of life
Research published in the American Journal of Medicine suggested that frequent sexual activity could reduce the risk of recurrent cardiovascular problems. Even the elderly and individuals with cardiovascular issues could possibly benefit. The American Heart Association also noted that "sexual activity is an important component of patient and partner quality of life for men and women with cardiovascular disease (CVD), including many elderly patients."
How More Women Could Reach Orgasm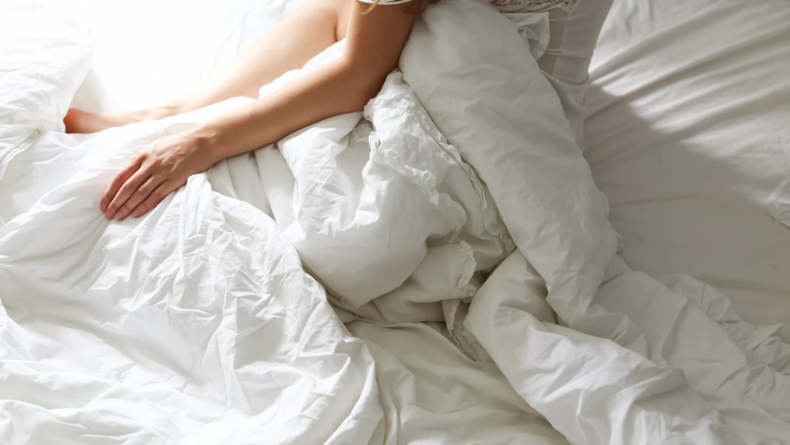 According to Cleveland Clinic, only around 10 percent of women can easily orgasm. Some women even experience anorgasmia, or difficulty in reaching climax, even after ample stimulation. Some recommended remedies include counseling and lifestyle changes, while some studies suggest the use of pleasure devices. Vibrators, for example, are designed to help provide clitoral stimulation, which could improve arousal and the chances of experiencing orgasm.
Here are some pleasure devices you could explore from Lelo, a brand that advocates sexual wellness, beginning with Sila—a clitoral stimulator that the brand claims may help you "explore your fantasies."
Sila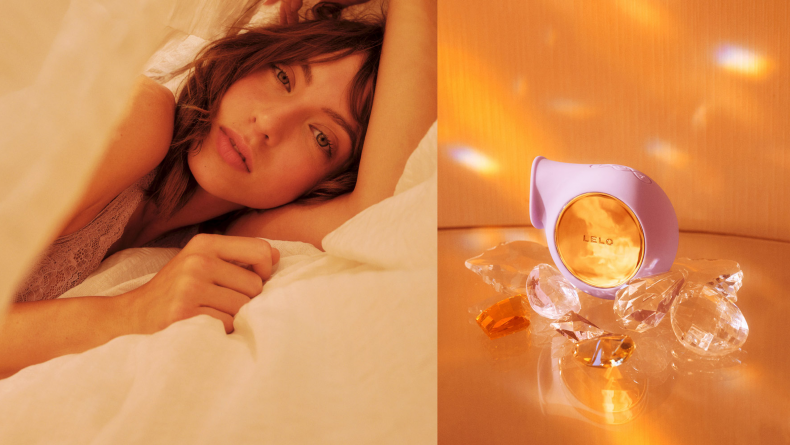 Price: $169
Lelo's current star, Sila, is said to help you feel "gentle waves surge from the tip of your clitoris, reach the climax of your dreams, and soar to new heights of ecstasy." This clitoral stimulator is designed to help you experience a new way of foreplay, allowing for a slow build up toward a more intense orgasm.
Soraya 2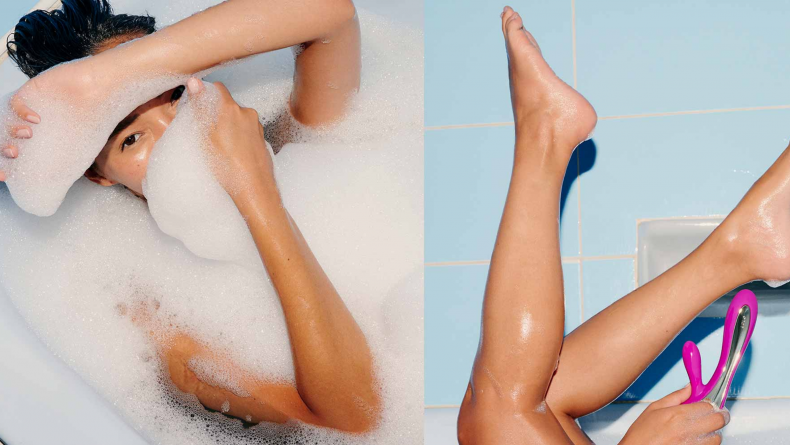 Price: $219
According to Lelo, the Soraya 2 is a "luxurious rabbit vibrator that offers optimized dual-stimulation for both clitoral and G-spot orgasm, on a whole new level." The design and shape of this G-spot and clitoral vibrator are made to combine power and precision, giving you more ways to achieve pleasure.
Tiani 3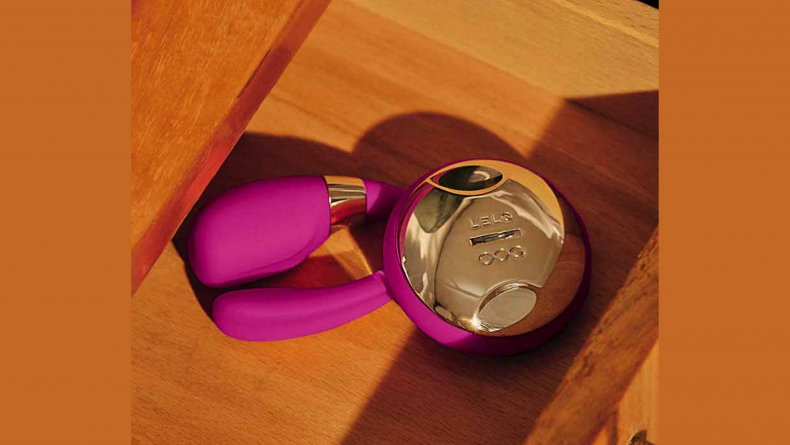 Price: $169
If you're looking for some hands-free action, the Tiani 3 could be the device for you. This vibrator has one arm designed to vibrate inside of you while the other arm massages your clitoris, with its entire length pulsating for added sensation.
Reaching an orgasm could be tricky for some, but taking control of your pleasure could help you find ways to achieve climax. Why not try to explore your sensuality and get to know your body more? Consider adding the clitoral stimulator Sila or Lelo's other devices to your "me time" and you might just uncover an arousal point you've never known before.