Sponsored Article
Form Your LLC Fast and Easy With ZenBusiness - Here's How
ZenBusiness's Quick And Easy Five-Step Formation Process Can Help You Form Your LLC Easily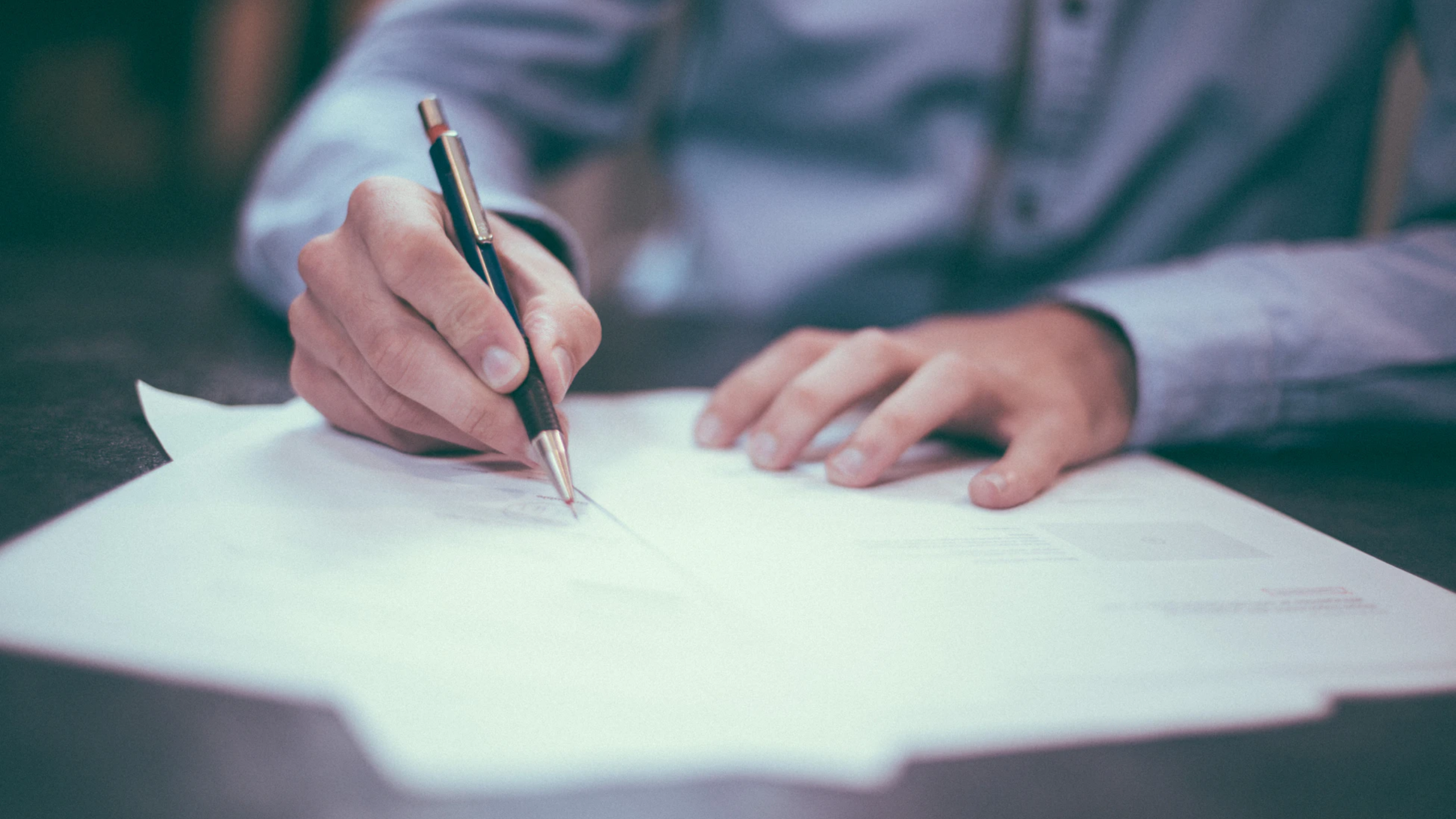 Last year was incredibly tough on the global economy, and one month into 2021, there doesn't appear to be an end in sight. Despite this, some of us have been fortunate enough to use this as an opportunity to start our own small businesses. Whether or not you're new to being a business owner, you've probably heard about forming an LLC. Maybe you haven't considered it because the process intimidates you, but frankly, it shouldn't. In fact, you should strongly consider it because forming an LLC limits your personal legal liability!
What Is An LLC?
Let's start with the basics and define the term. LLC stands for limited liability company, a business structure that limits your business's liability - like that of a corporation. "Limited liability" means that your business's debts - along with other claims on the company, as well as lawsuits and liens - are shouldered by the business itself. Your personal assets will be protected and cannot be sought out by creditors under most circumstances. There's a caveat, though, because this protection is not extended when the LLC's owners commit crimes. You can also lose the protection if ever it is proven that you, as the owner, committed certain acts of negligence.
When your business becomes an LLC, it doesn't turn into a distinct entity as you file your income taxes. That's what differentiates it from a corporation. An LLC's owner will report information like operating results on their income tax returns the same as a sole proprietor or partnership. You won't have to file any additional returns just for the LLC alone, which is the pass-through treatment you'll get when you form your LLC.
From a one-person operation to a business with multiple co-owners, any business type can be run as an LLC. It's also important to note that some states require that certain professionals form special professional LLCs.
How Do I Form An LLC?
1. Select Your Business Name
Before falling in love with a name for your business, you have to keep the following criteria in mind. First, you must make sure that no other existing LLC in your state shares that name. Your state should have records of existing LLCs, and you can easily double-check from there.
Next, your business name should follow the state's rules on LLC names. It can vary from state to state, but a general rule is that "limited liability company" or "LLC" should be part of the business name, like "XYZ Company, LLC." There may also be other requirements depending on what state your business is in.
2. File Your Articles Of Organization
Put simply, this is the document that establishes your LLC.
It doesn't have to be anything fancy. Most states have standard forms with blanks that you can easily fill in with basic information like the LLC's name and address and the owners' names. Some states will allow a single owner to sign the document, while others will require all the owners to sign.
3. Sign Up For ZenBusiness
ZenBusiness aims to provide worry-free services, world-class support, and an all-inclusive platform for fellow small business owners to grow their businesses. You read that right! ZenBusiness is a small business, too, so they know exactly what tools to equip you to empower your budding enterprise. They're committed to bringing a positive change to small businesses by being the support system every entrepreneur needs. Their track record speaks for itself: they've helped launch over 70,000 businesses and counting while also awarding over $100,000 in grants to small businesses.
Why ZenBusiness?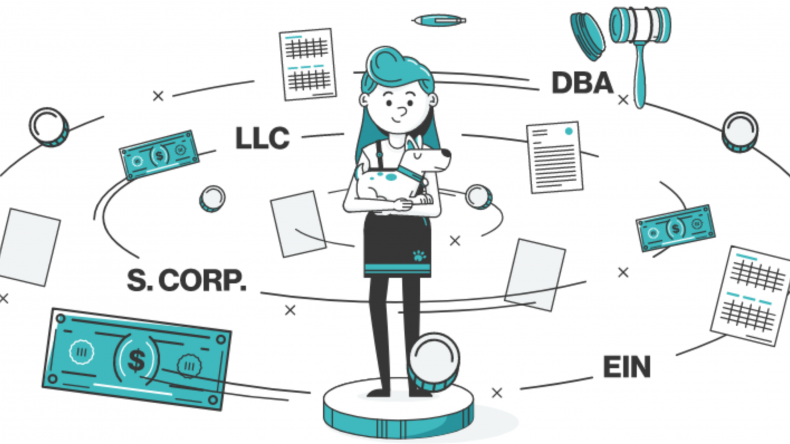 At its heart, ZenBusiness is a Public Benefit Corporation, which means that while they are a for-profit company, they have a legal obligation to make sure that their business operations positively impact society, not just their shareholders. Their progressive business model is founded on ensuring your success, providing support, and upholding their social responsibility.
What Happens Next?
ZenBusiness promises to help you bring your dream business to life in the easiest way possible, and they're able to do that through their Five-Step Formation Process.
1. Choose Your Filing Package And Other Business Services
You can add other services that your business will need like Employer Identification Number (EIN), Registered Agent, Worry-Free compliance, and even expedited filing speed.
2. ZenBusiness Files The Paperwork
They'll collect all the necessary files and bring them to the State to formally register your business based on what plan and timeframe you pick upon checkout.
3. Wait For The State To Confirm Your Business
And now, you wait a few days or weeks, depending on the filing speed you chose and the State's own internal processes and document backlog.
4. ZenBusiness Delivers All The Business Documents To Your Custom Dashboard
Depending on what plan you choose, you can expect a notification telling you that your business formation certificate and your employer identification number (EIN) are available on your dashboard!
5. Receive Ongoing Support From ZenBusiness
Just because you've formed your LLC, it doesn't mean ZenBusiness will stop there. Their registered agent and worry-free compliance services will work to make sure your business follows all state requirements to keep you in good standing.
ZenBusiness keeps its costs down through technology and automated processes. They also want to ensure that their services are fast and low-cost while meeting every client's specific needs.
Choose An Option That's Just Right For You
You can select from three different ZenBusiness plans that meet your LLC's budget and needs. For an annual fee of $49 plus state fees, you can get the Starter plan, including access to a registered agent, an operating agreement template, and standard filing speed with a 100% accuracy guarantee.
ZenBusiness's most popular option is the Pro plan, which goes for an annual fee of $199 plus state fees. Compared to the Starter plan, you'll get expedited filing services, an employer ID number (EIN), a banking resolution template, and worry-free compliance, among other features.
If you want to go all-in on your ZenBusiness plan, you can go for the Premium option at $299 annually, plus state fees. This one entitles you to rush filing service, which is great for when you need documents to be registered and approved immediately. You'll also get a website for your LLC, a custom business domain name, and a business email address - which should take your small business to a different level.
What ZenBusiness' Customers Are Saying
ZenBusiness's client satisfaction ratings are incredibly high, with an average rating of 4.7 out of 5 on TrustPilot and multiple 5-star reviews posted on their website.
New small business owner Chris A. says,
"Was considering using an attorney and dropping five times the cash. So happy I didn't. Easy. Painless. Inexpensive."
Meanwhile, entrepreneur Mario R. feels that ZenBusiness made him more confident in launching his dream business, explaining,
"ZenBusiness took out any doubt or confusion in what I had to do. I definitely see myself using their services again."
Recent ZenBusiness client Adam H. was so pleased with how easy it was for him to form his LLC that he immediately recommended the service to his network, saying that the process was,
"Quick and easy. Set up my LLC in about 15 minutes."