Sponsored Article
Get 50% OFF Gold, Gems, and Diamonds With Blue Nile's Black Friday Sale!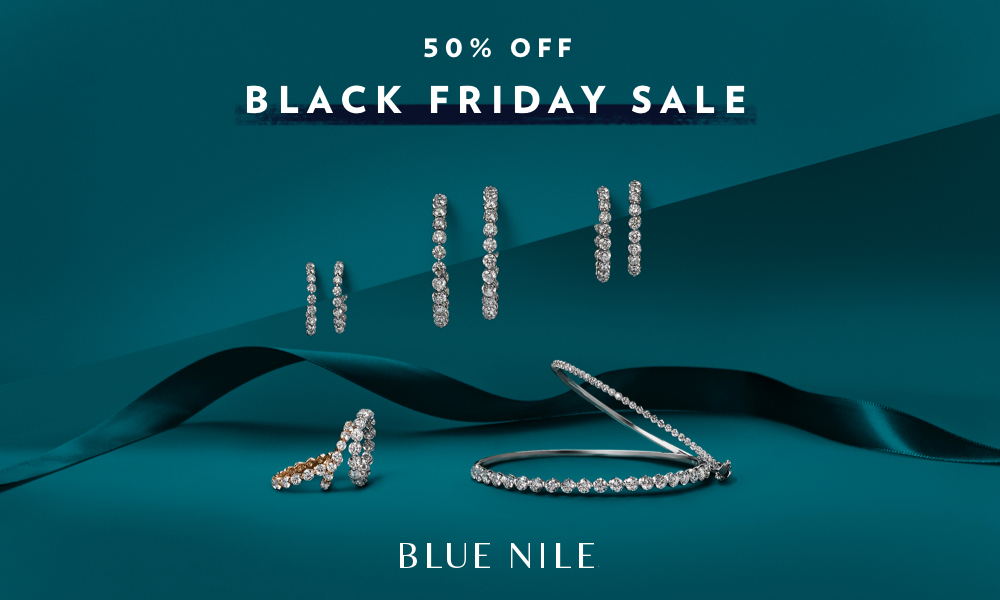 Black Friday is fast approaching and you know what that means—it's the perfect time to go holiday shopping, or buy something special for yourself! There are some serious bargains you won't want to miss, and if you fancy jewelry, then you better bookmark BlueNile.com to get 50% off on gold, gem, and diamond jewelry. Choose from hundreds of styles with deals so good they'll likely be gone in a flash.
Since 1999, customers have been going to BlueNile.com to purchase high-quality (GIA-graded) diamonds, wedding rings, and engagement rings at great prices. Moreover, they have access to supportive, non-commissioned experts who assist customers in everything from browsing the jewelry collection, offering diamond education, to helping choose the perfect piece for their loved one.
A leader in the jewelry industry, Blue Nile customers can expect industry-leading Diamond Certification, secure delivery, 30-day returns, and lifetime guarantees. Here are some of our favorite pieces that are on sale now during the Black Friday event all at 50% OFF with Free 2-Day Shipping, you may want to whip out your wallet for this:
Check Out the Blue Nile Jewelry To Add To Your Shopping Cart: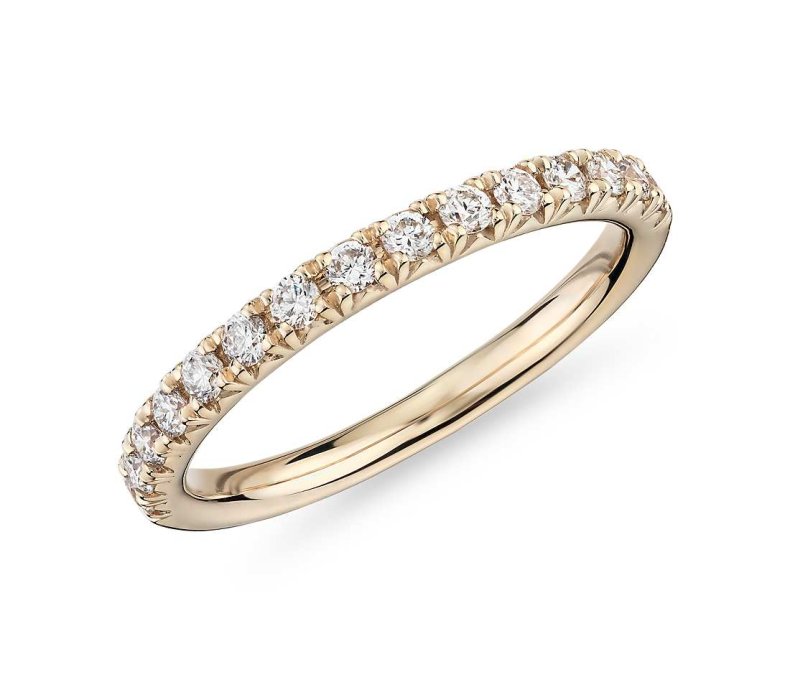 At 1/10 carat total weight, this beautiful diamond jewelry piece showcases dazzling micropavé round diamonds wrapped around the circumference of the ring. Available in 14K white gold, rose gold, yellow gold and platinum, you can even request for a special engraving at an additional cost to commemorate the special occasion you plan to give this gift for.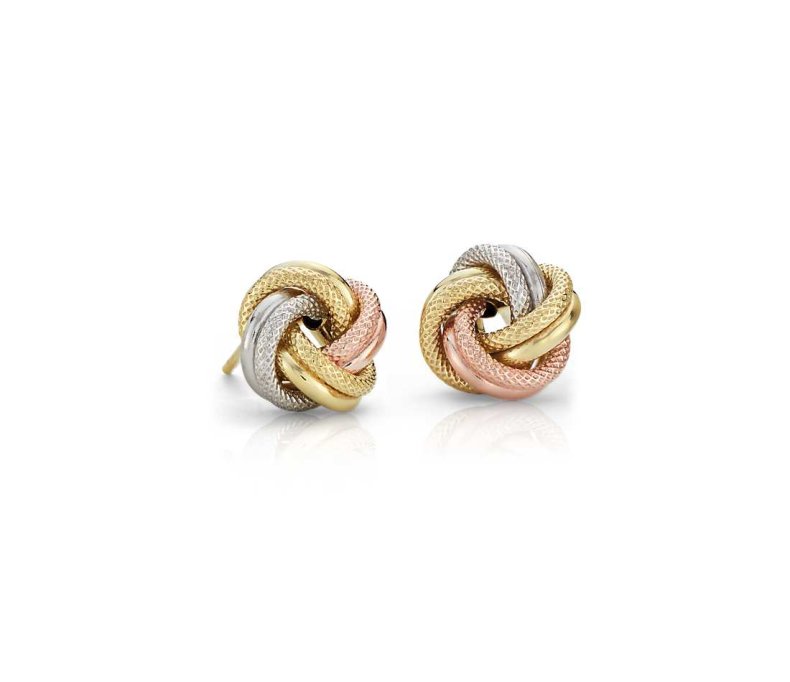 Feminine and heartfelt, these pair of intricately designed earrings are designed from hollow, textured links. They are classic and dainty enough for everyday wear, especially for the woman who is always on the go. Choose to add a set of these to your cart in 14K white gold, rose gold or yellow gold.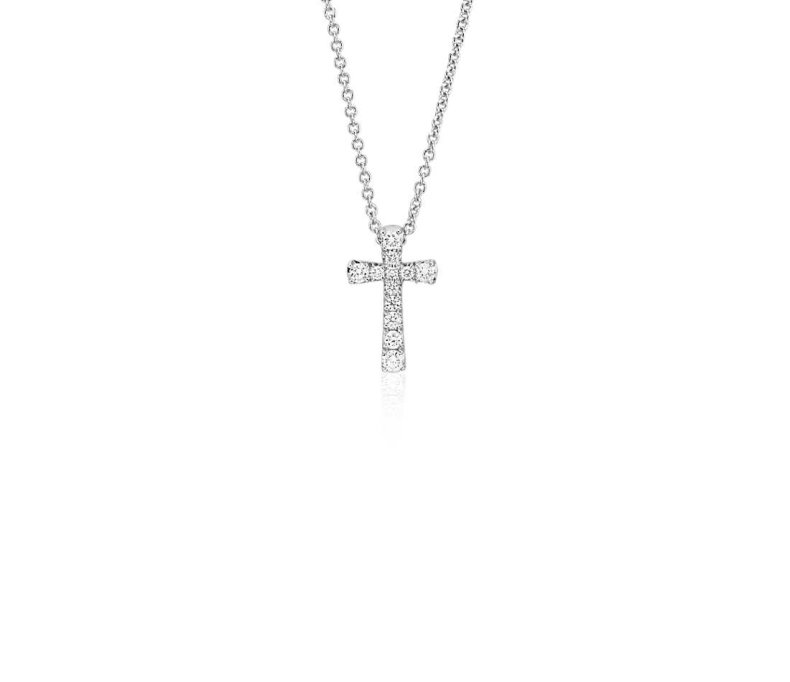 Although petite, this diamond necklace can easily stand out. At 1/10 carat total weight, this beautifully crafted pendant is set with high-grade diamond stones in a petite cross. The cross pendant and its matching cable chain necklace is made up of 14k white gold.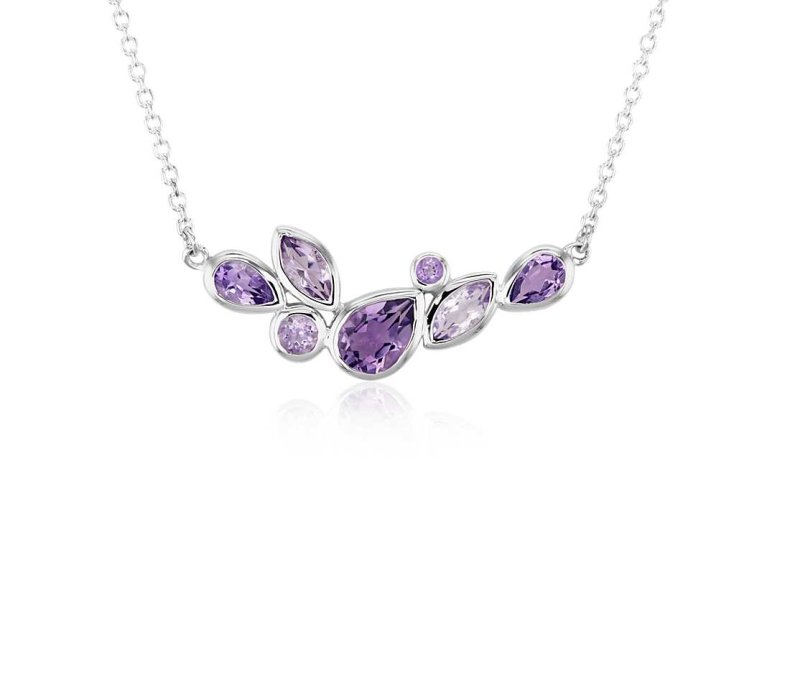 If you are looking for something different, then this piece is perfect for you. This amazing necklace is made in sterling silver, and features a cluster of round, teardrop, and marquise bezels that can be made of either amethyst or blue topaz gemstones. You can choose a shorter strand (18 inches), or choose to order a longer strand (19 or 20 inches) for versatility.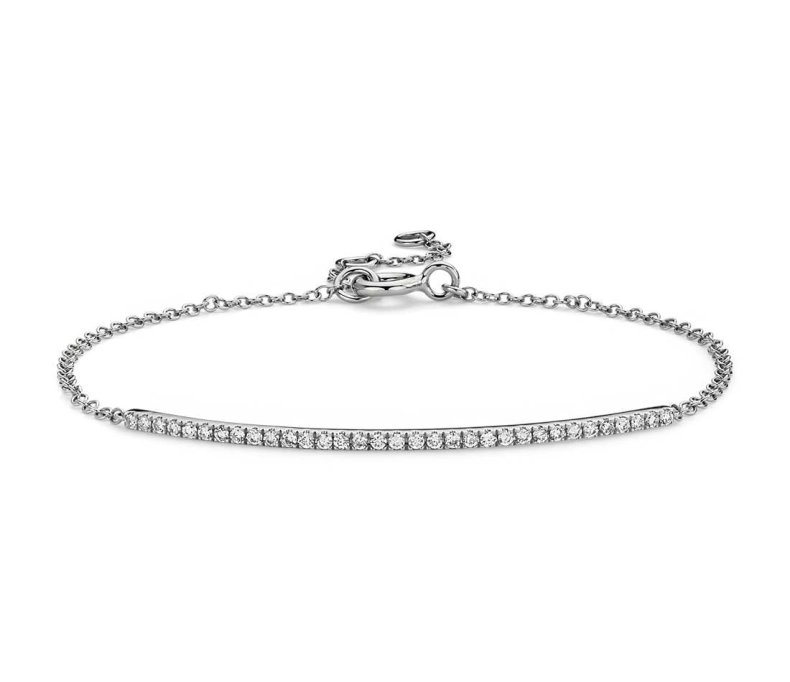 Even a goth enthusiast would love a little neck bling. This cable chain necklace at 1/5 carat total weight features a sleek row of pavé-set diamonds. Set in 14k white gold, rose gold and yellow gold, this necklace is classy and captivating.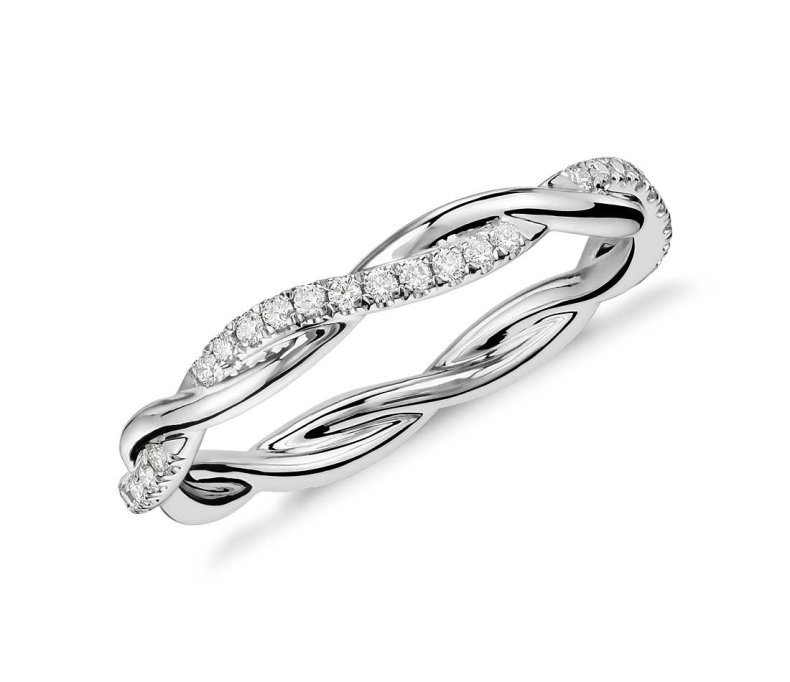 She will definitely say "yes" to this delicately designed wedding ring. At 1/5 carat total weight, the ring is formed by intertwining two bands, one of them set in micropavé diamonds. The other depends on your liking: solid platinum, yellow gold, white gold, rose gold, this piece is easily a classic, and can be also passed on as an important legacy to your children, and your children's children.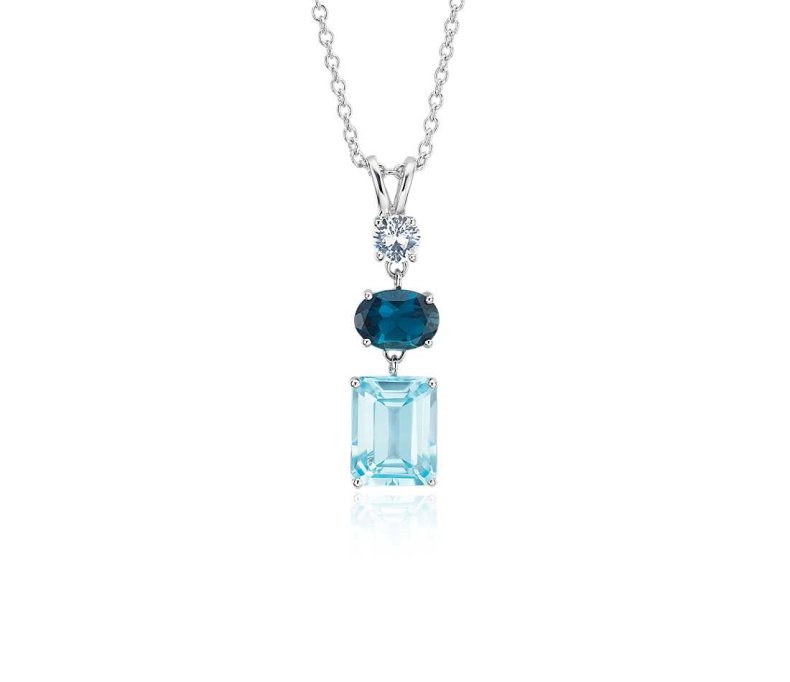 Even a royal would adorn this on her neck. This column necklace features emerald-cut blue topaz, round white sapphire, and oval London blue topaz in various elegant cuts set together as a pendant on a cable chain. They can easily catch the light, and anyone's eye.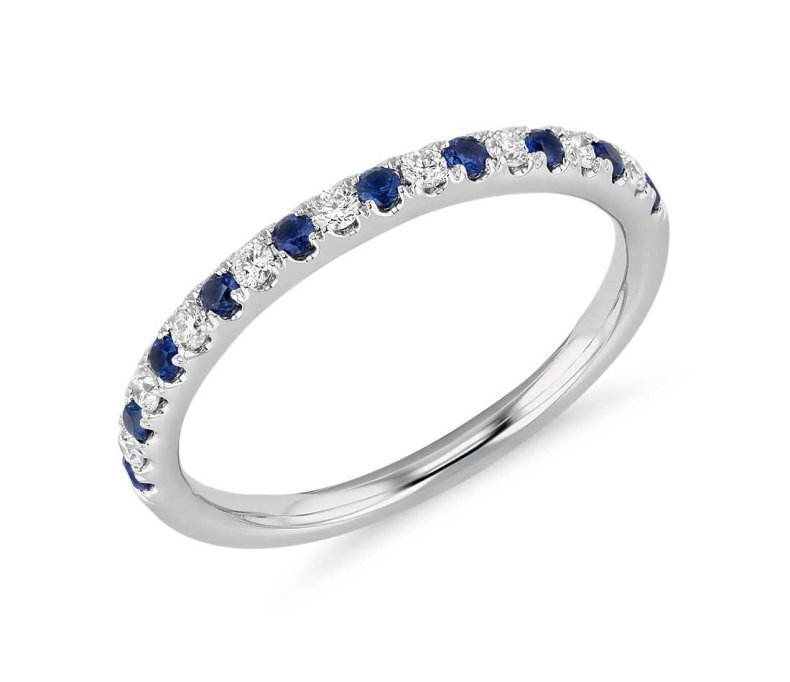 In 14k white gold and diamond, sapphire gemstone, this 1.5mm ring features alternating pavé set diamonds and sapphires, it's just like a ring for your hand. If your significant other doesn't like a solitaire engagement ring, this is a great alternative.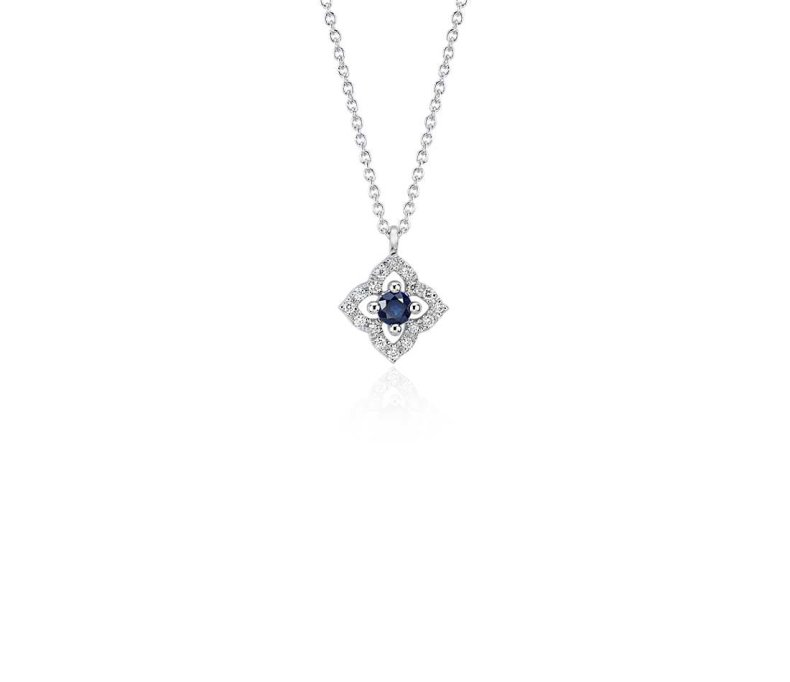 This regal necklace features a delicately designed, 14K white gold pendant. Featuring a beautiful sapphire gemstone surrounded by micropavé diamonds, this can easily put a smile on anyone who is gifted this wonderful treasure.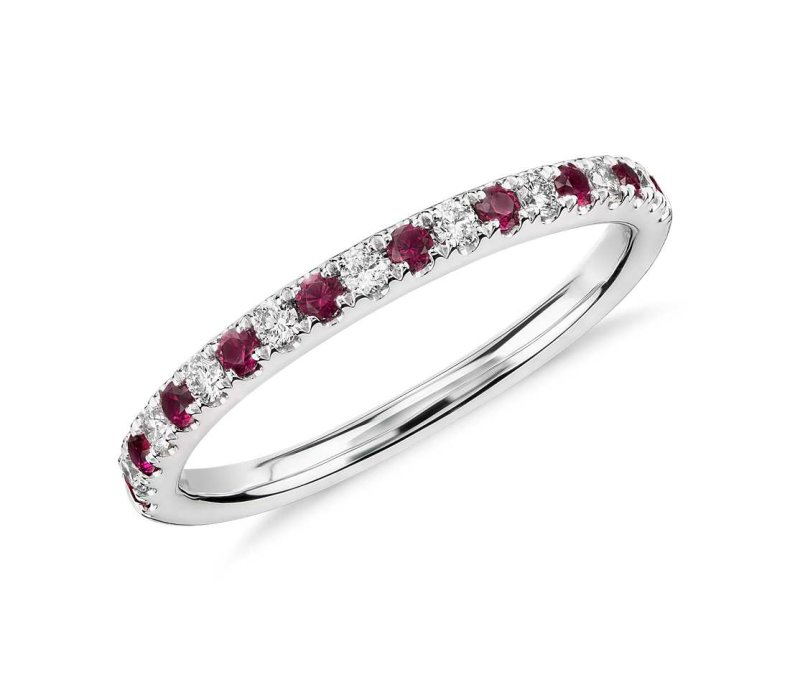 Do you want your wedding ring in blood red? This stackable Riviera ring features pavé set diamonds and rubies crafted of 14k white gold in an alternating pattern. Petite yet intricate, it is an heirloom to be, and a classic piece today and tomorrow.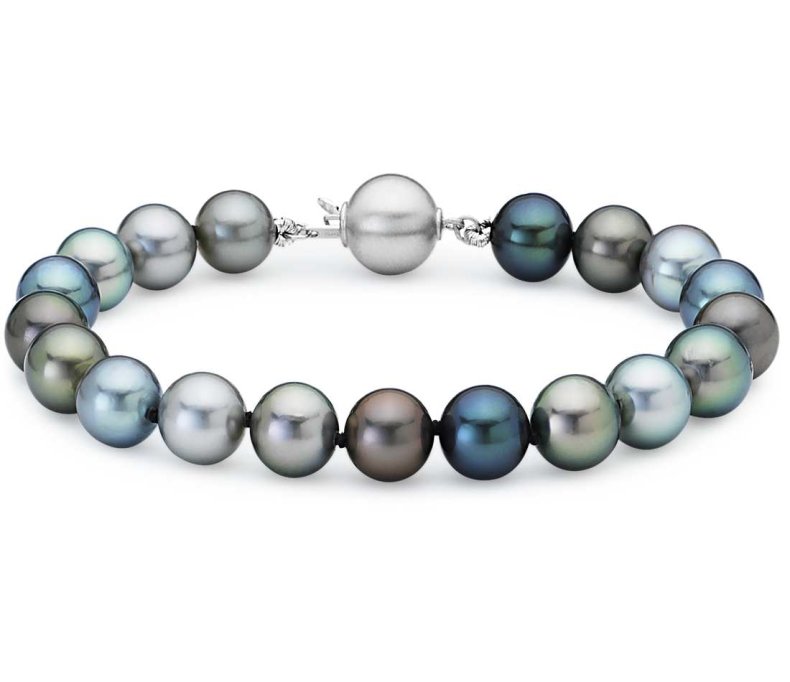 We are saving the best on our list for last. This pearl bracelet features different hues of Tahitian cultured pearls even your younger sister would approve of. Finished with an 18k white gold clasp, you will regret not adding this to your jewelry collection.
Avail of Blue Nile's Early Black Friday Sale Now
To avail of the Early Black Friday Sale, create an account and become a member. It's free at the basic level, but you will get exclusive benefits, easy access to your saved items and history, faster checkout with your billing address and shipping information stored for convenience, and much more.
And while Blue Nile promises the lowest prices for its diamonds, wedding rings, and other types of gemstone jewelry, they have a Diamond Price-Match Guarantee. This means they can match an offer from a competitor website for a diamond of comparable quality and characteristics.
Shop for more diamond and jewelry pieces on sale at 50% OFF with Blue Nile's Black Friday Sale at BlueNile.com.