Sponsored Article
Get (Back) Into Shape With Xtend Barre
Want a lean and toned body? This barre workout might be what you've been looking for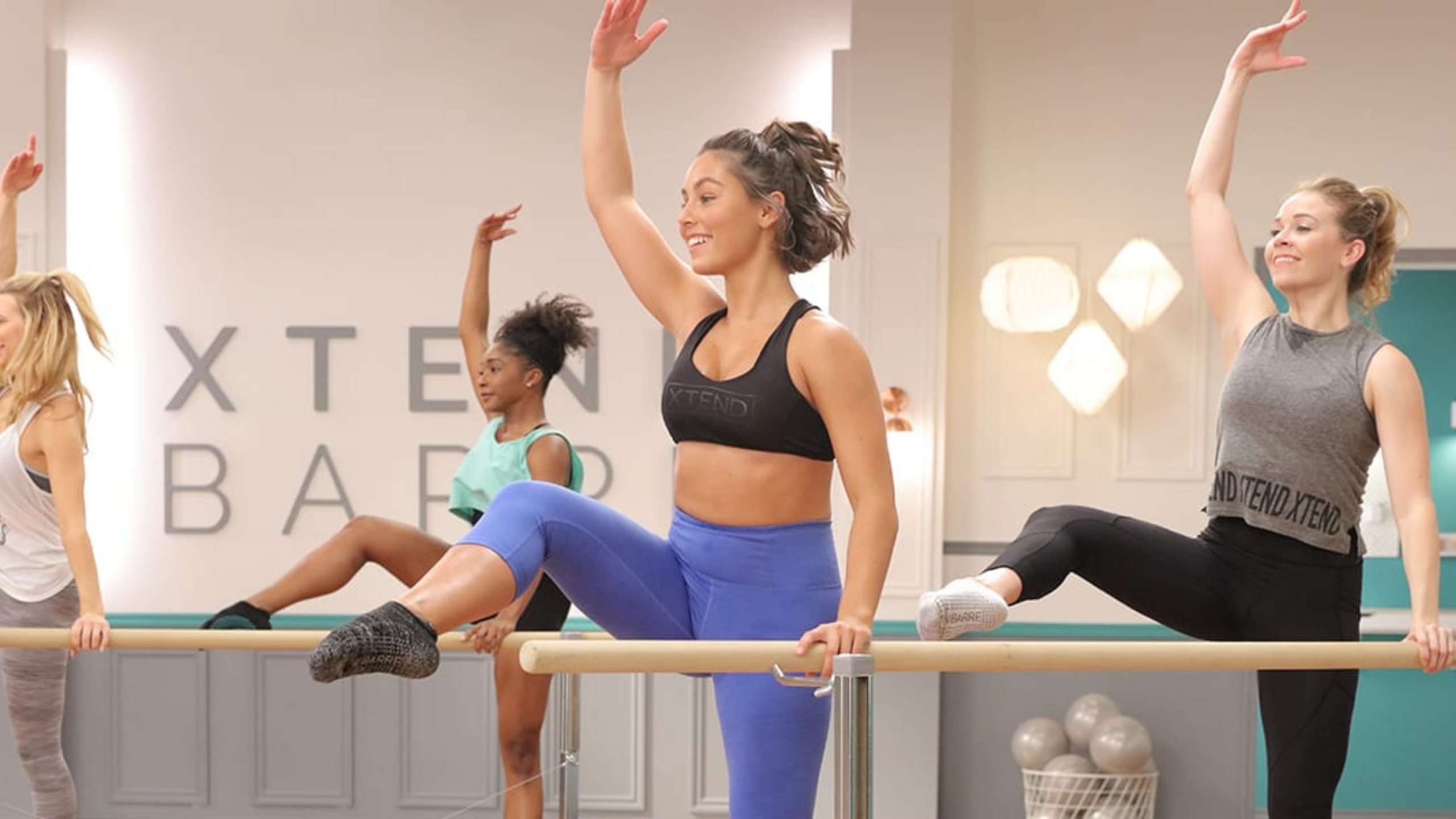 Some individuals may have the stereotype image of a bulky instructor angrily telling them to finish strong and go hard, and this training approach can be unappealing. However, this isn't the only training approach that exists. For those who prefer a low-impact workout, Xtend Barre on Openfit offers a full-body exercise that combines the fundamentals of ballet, Pilates, yoga, and strength training to achieve a lean, limber, and graceful body.
What Is Xtend Barre?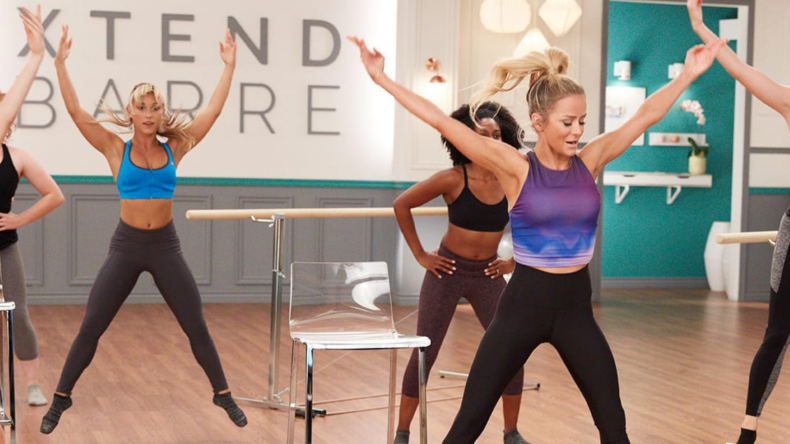 As part of its name, barre refers to workout classes that comprise low-impact yet high-energy movements inspired by Pilates, yoga, and ballet elements. Created by trainer and former dancer Andrea Rogers, Xtend Barre on Openfit adds a heart-pumping, cardio twist to the traditional barre workout to burn calories and torch fat - all in 30 minutes.
In sculpting your body, Xtend Barre relies on isometric movements - a static form of strength training where you hold a position (like a chair or tree pose in yoga) - to activate target muscle groups. If you've tried holding a plank for at least 30 seconds, then you know how a static position can still make you feel the burn!
At the end of the Xtend Barre program, the goal isn't to bulk up. Rather, barre workouts help you lose weight and get a lean, toned body while gaining functional strength and flexibility.
Xtend Barre Advantages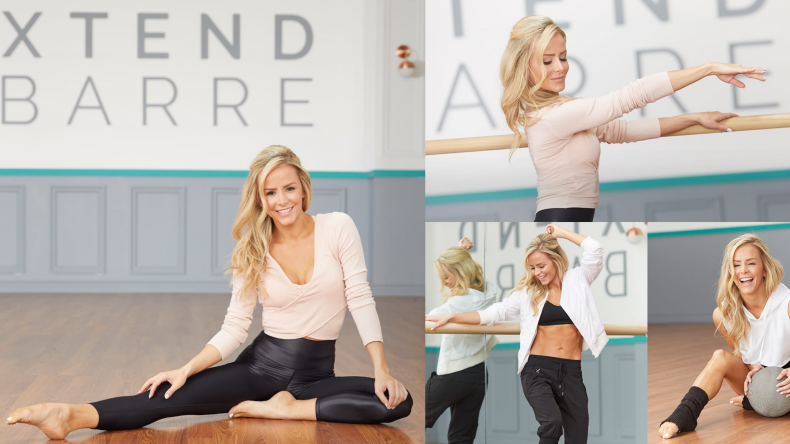 If you're still on the fence in considering Xtend Barre as a new workout regime for yourself, check out these other perks:
1. You have an encouraging instructor
This workout isn't one that feels like you're in boot camp and your trainer is a drill sergeant. Xtend Barre creator Andrea Rogers has an extensive background in dance and Pilates and is passionate about teaching the elements of movement. She leads the workout in every class and never ceases to encourage her participants to have fun, no matter the challenge.
2. You don't need to spend longer than 30 minutes
A half an hour a day is all you need to accomplish an Xtend Barre class, but also to remain consistent in your workout. Whether you're a mom or someone who's always on the go, there's no excuse to skip a workout when 30 minutes in your day is all it takes for a surefire sweat session.
3. You don't have to lift heavy weights
Xtend Barre aims to lengthen and lean up your muscles instead of bulking them up. While dumbbells are an optional (but recommended) part of the workout, only one, two, or three-pound weights are needed to make your movements more challenging and sweat-inducing.
4. You only need a chair for your workouts
That's right. You don't need a ballet barre to join Xtend Barre classes. The back of a sturdy chair or couch is enough to help you perform exercises as a substitute. In case you want to test your endurance, you can add light dumbbells, a medicine ball, or a resistance band to some of the workouts and get those muscles burning.
5. You don't need a dance background
Whether you're an accomplished dancer or have zero dance training, Xtend Barre is suitable for any body type and lifestyle. A quick fundamentals class will also introduce you to positions and poses you'll be doing throughout the program, so your body eases into the workout. Rogers also offers modified exercises for those with stiff joints, previous injuries, or who aren't flexible to perform certain moves.
6. You have plan options for your workout
If you prefer scheduled workouts, Xtend Barre has 21 and 30-day plans to eliminate the decision-making process in deciding which workout video to follow on a specific day. For starters, you can begin your Xtend Barre journey with their 7-day plan to train your body with barre fundamentals and discover the correct positions and ballet attitudes before progressing into your first official workout week.
7. You can share your workout progress
Whenever you complete a class, your Openfit Dashboard takes note of your progress and even suggests that you share your accomplishment online. It's not mandatory, although sharing your workout journey could add positive reinforcement from your friends and family, as well as accountability on your part to keep up the good burn!
8. You can stream your workout virtually anywhere
Whether you're at home or out of town, Xtend Barre is available for streaming on the Openfit digital platform. Download the Openfit app on your phone, tablet, laptop, or smart TV, get into your workout gear, and carry on with your Xtend Barre workouts to achieve your dream body goals.
Get whipped into shape with Xtend Barre on Openfit. Find out which Openfit plan is for you by visiting their website here.