Sponsored Article
Get the Most Out of the Sun: Solar-Powered Features for Your Home and Beyond
We've compiled ten solar-powered features you could add to your home.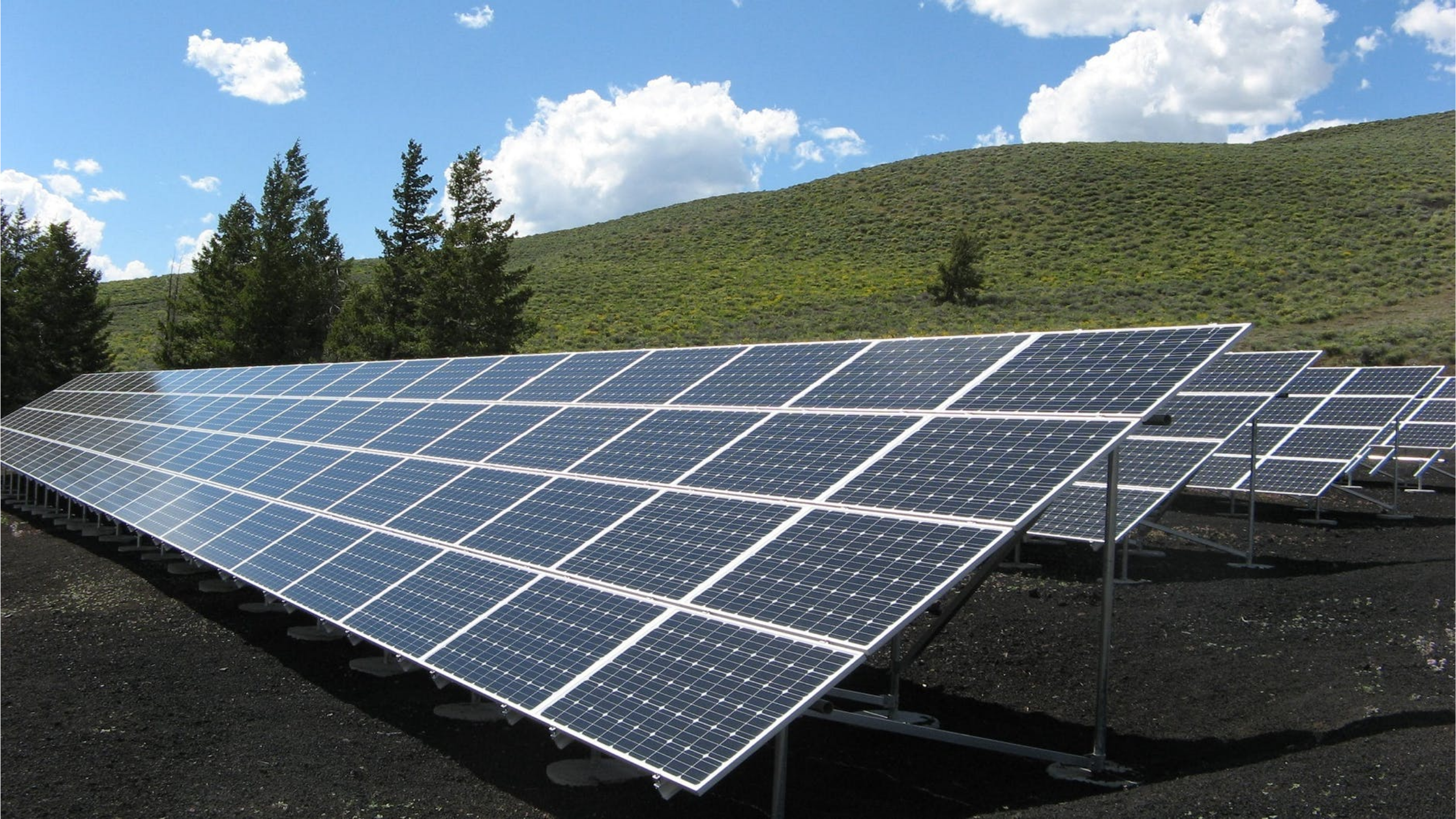 As summer months bring the sun out in full force, you might want to take advantage of all of that untapped potential energy. From light fixtures in your yard and beyond, there are multiple ways you could add solar-powered features to your home.
Solar-powered features are not only good for the environment, but they're also beneficial for your wallet. Our traditional electricity sources depend on fossil fuels and coal, which release harmful pollutants into the atmosphere when burned to create energy. On the other hand, solar power turns the sun's rays into energy and doesn't release any harmful byproducts into the atmosphere in the process. Products that use solar energy don't need to be plugged into your home's electricity to use or charge, instead they depend on solar panels to capture energy from the sun. Since solar energy is free, you won't have to worry about these products adding to your next electric bill.
Ready to let the sun power up your products? We've got you covered with 10 solar-powered features you could add to your home, yard, or next adventure.
Solar-Powered Features for Your Home and Beyond
1. Reolink Outdoor Security Camera System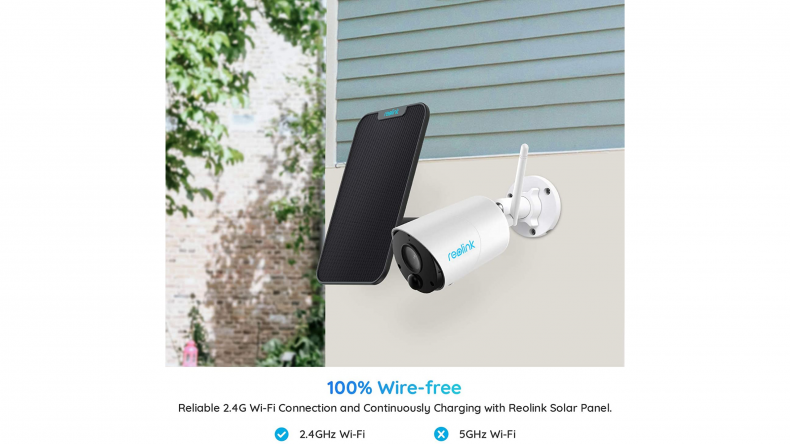 If you want to keep your house safe without letting your electricity bill escalate, consider this solar-powered outdoor security system from Reolink. The camera captures images in 1080p Full HD and has a 100-degree field of view up to 33 feet. It also has motion detection and sends instant alerts to your phone when motion events occur. The system comes with a free one-gigabyte cloud plan for rolling storage of the past seven days of recorded video, so you could go back and check footage from multiple nights before. It even works with your Google Assistant, so you could simply ask Google to show you a live feed of the camera. The Reolink solar panel continuously charges the battery, and you could even check the charge from your phone. It also features two-way audio, so you could chat with whoever is at the door.
Click here to buy it for $84.99.
2. Mademax Solar Bird Bath Fountain Pump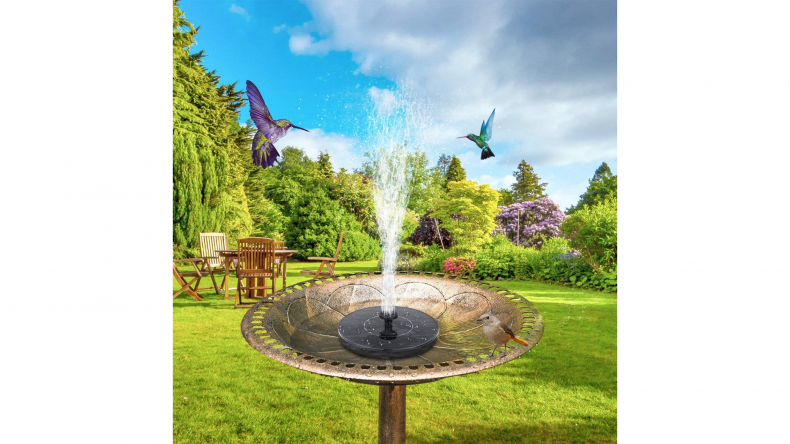 You could turn any outdoor water feature into an eye-catching display with this solar-powered fountain pump. Simply put it in your birdbath, small pond, pool, or other water feature, and the pump will start to work after three seconds of exposure to direct sunlight. It features a water-shortage protection mechanism that continuously tests the water supply and switches into a protection mode if there is insufficient water.
Click here to buy it for $15.99.
3. Grand Patio Outdoor Solar Powered Resin Wicker Floor Lamp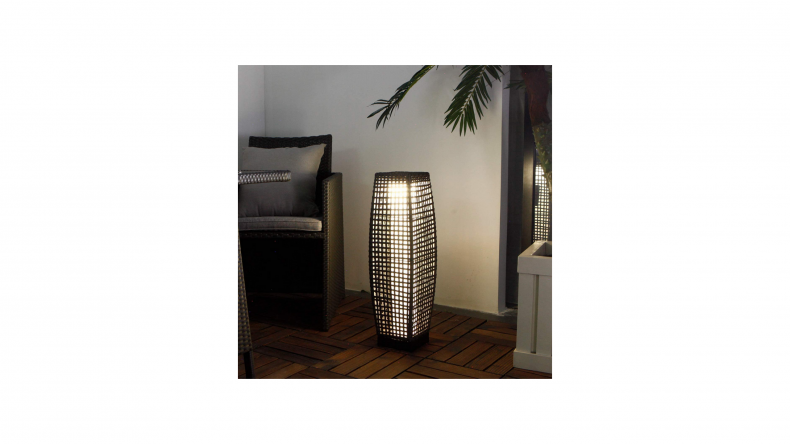 With warmer evenings ahead of us, you might be planning on spending some of your summer nights on your back patio. This large floor lamp could help illuminate your nighttime hours with six to eight hours of light per full charge. The solar panel is affixed right on top of the lamp, so simply sit it in direct sunlight during the day, and you could enjoy 25 lumens of light every night. It features a powder-coated steel frame and premium wicker for a durable design.
Click here to buy the extra-large variant for $69.99.
4. Yinuo Mirror Solar Lantern Lights
These lanterns feature a realistic, flickering flame that casts a warm yellow light. The highly efficient solar panels could illuminate the lanterns for up to 15 hours after four to five hours of charging. You could use them as a tabletop decoration or to light the walkway to your home.
Click here to buy this set of two for $31.99.
5. Phereu Solar Deck Outdoor Lights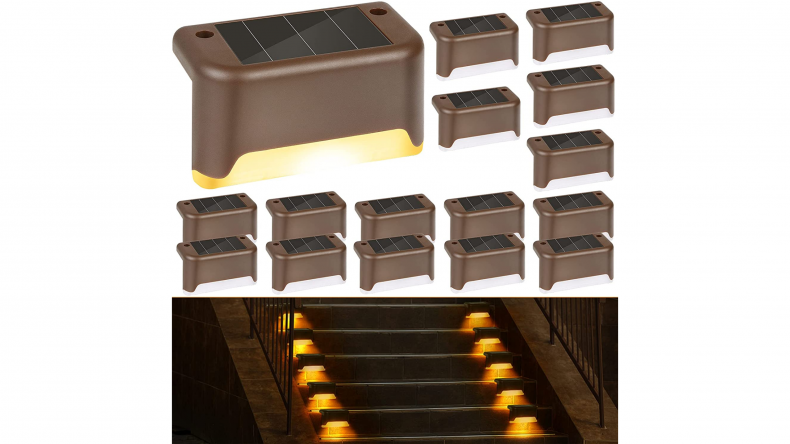 Are you tired of using your phone's flashlight to see the way up or down your outdoor staircase? This pack of 16 comes with screws and tapes to help install the lights easily along any flat edge, from stairs to deck railings and more. They require six to eight hours of charging time to illuminate your porch for eight to 10 hours.
Click here to get a 16-pack of lights for $31.98.
6. Delxo Patriot Flashlight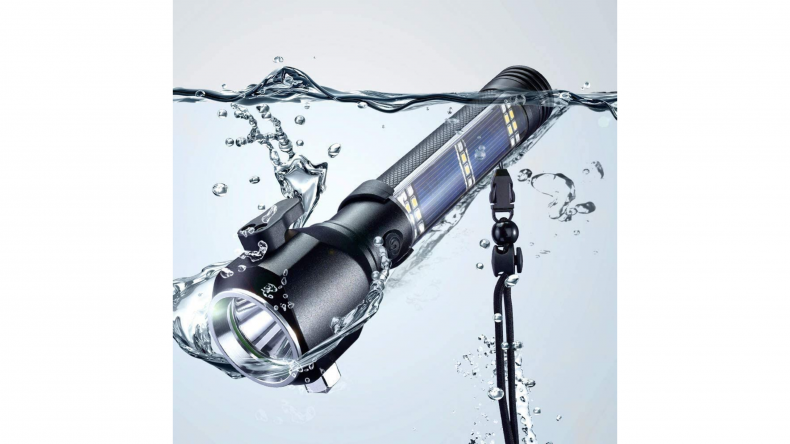 This solar-powered flashlight could keep you prepared for whatever challenges you face, from power outages to camping trips. It has three light settings that work up to 10 hours and is said to project light up to 700 feet. You can charge the flashlight with the included USB cable in four to five hours or from the solar panel in about 30 hours. It has a strong magnet, so you could attach it to any metallic surface, such as your car, if you need to make nighttime repairs. It also features a blade that could serve as a seat-belt cutter, or you could use it as a glass window breaker in emergencies.
Click here to buy it for $22.99.
7. Brightech Ambience Pro - Waterproof, Solar Powered Outdoor String Lights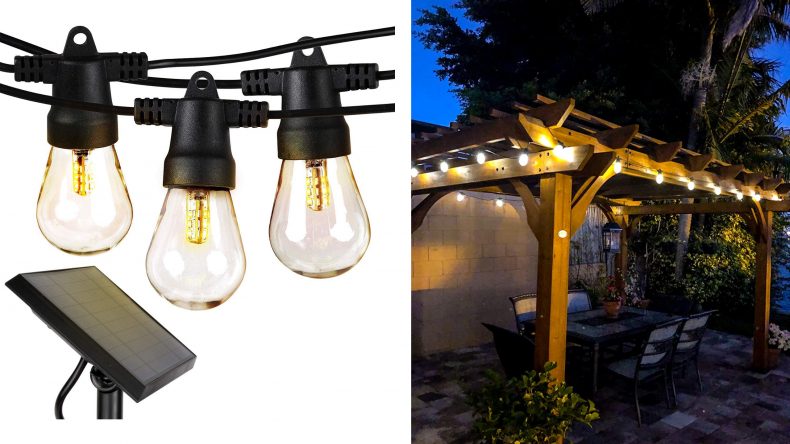 You don't need a special occasion to turn your backyard into a Pinterest-ready oasis. You could give your yard an Italian bistro-style makeover with the help of these vintage-inspired Edison-style string lights. They charge with up to six hours of direct sunlight—or a little bit longer with indirect light—to illuminate your yard with warm white light for five to six hours. They don't require an outlet, so you can light up even the most remote areas of your yard.
Click here to buy 48 feet of lights for $59.99.
8. KeShi Solar Star String Lights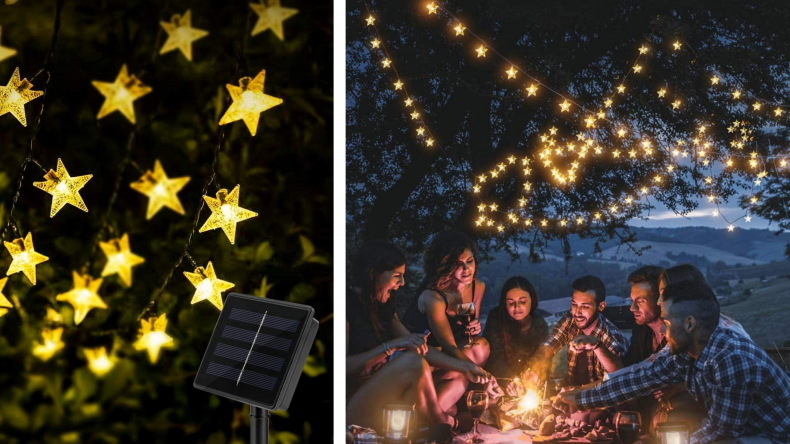 Even if you can't see the stars from where you live, it doesn't mean you can't have a beautiful starry sky. This set features 100 LED stars that could provide eight to 10 hours of light once fully charged. They're waterproof, and you may set them to turn on automatically at night so that you could have wonderful star-gazing in any weather.
Click here to buy 40 feet of lights for $19.99.
9. Errbbic Solar Power Bank Portable Charger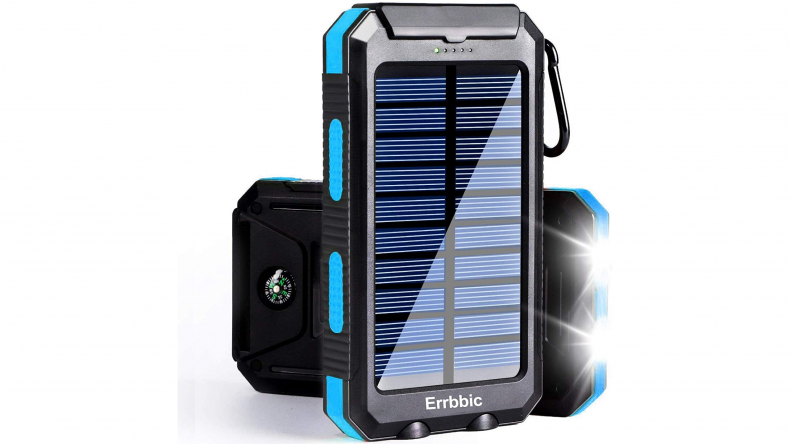 You could take this portable charger on your next outdoor adventure or just keep it ready for any summer storm-related power outages. Simply use the carabiner to clip the power bank onto your backpack and let it charge as you hike. Additionally, you could use the USB port for faster charging. It features two USB ports to help charge multiple devices at the same time.
Click here to buy it for $22.99.
10. Sunnydaze Solar Water Fountain with Backup Battery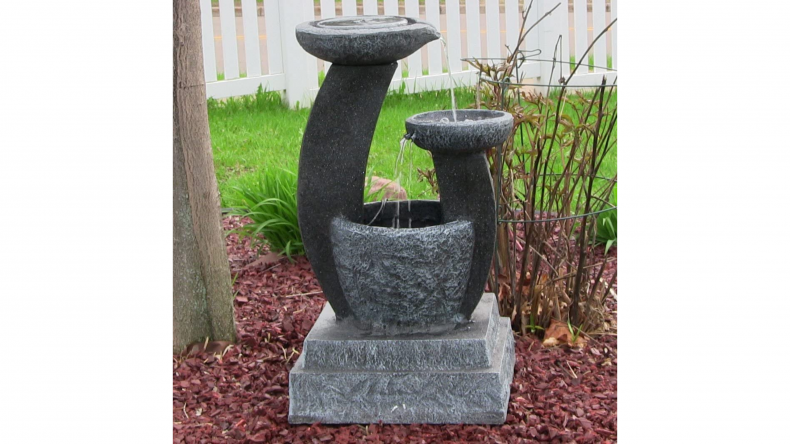 This water fountain could add a touch of modern elegance to your garden, regardless of how big or small it is: the fountain only measures 15 inches long x 15 inches wide x 28 inches tall. It's made of resin and fiberglass, which could make it durable enough to withstand most weather conditions. Place it in direct sunlight for a bubbling water feature and illuminating LED light at night. The fountain also has dry-pump protection technology, which automatically shuts the water off if the water level gets too low.
Click here to buy it for $265.