Sponsored Article
Get Ready for Spring with these Easy to Whip-Up Cocktails
All You Need Is a Few Fresh Ingredients and Your Favorite Spirit From Flaviar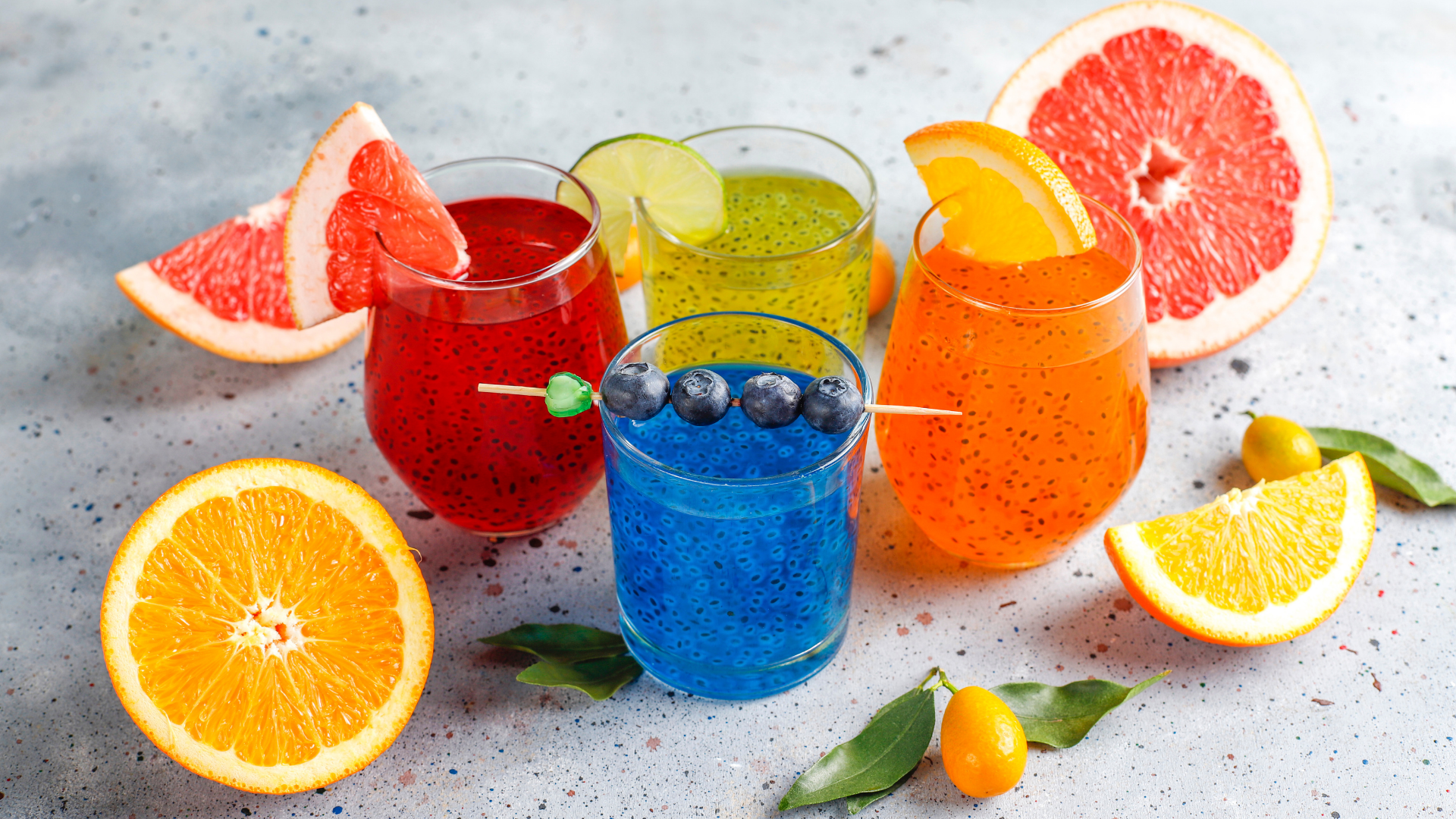 Ah, spring. Perfect temperatures, more sunny hours to spend, a beautiful season when we get to watch the earth come to life again.
One of the best things to do as we welcome spring is to take walks and see flowers bloom with our loved ones. Outdoor activities are made sweeter with all the fresh greenery.
At the end of the day, you get to come home with a contented heart, ready for an easy-to-whip-up spring cocktail to wind down. Here are our top cocktails to fit the season:
Spring Cocktails You Can Whip Up at Home
Cherry Blossom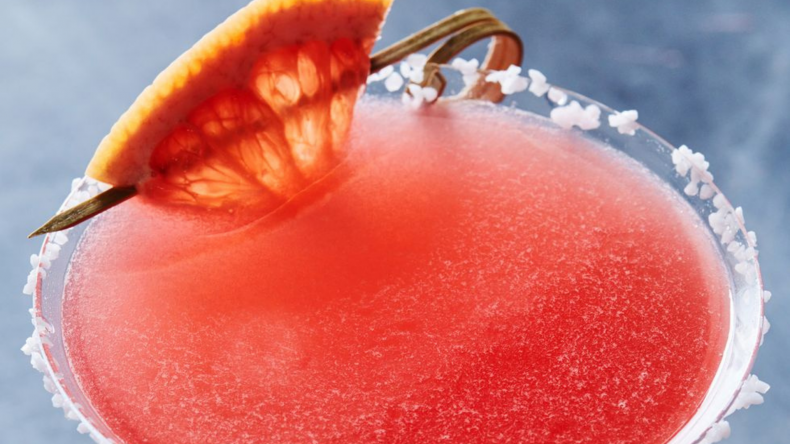 Ingredients:
1.25 ounce 1800 Silver Tequila
1 ounce lime juice
1 ounce grapefruit juice
.25 ounce grenadine
Grapefruit slice or maraschino cherry for garnish
Salt as needed
How to Whip:
Pour the Silver Tequila, lime juice, grapefruit juice, and grenadine into the shaker. Shake well, then strain the contents into a salt-rimmed martini glass. Top with grapefruit slide or maraschino cherry for garnish. Drink up!
Tequila Honeysuckle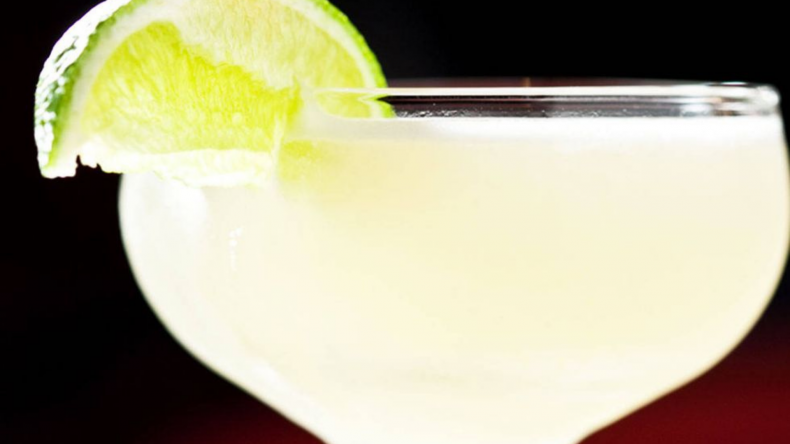 Ingredients:
2 ounces Milagro Blanco Tequila
.75 ounce honey syrup
.75 ounce lime juice
How to Whip:
Combine all the ingredients in a shaker and shake with ice. The ice quantity depends on your preference, but we recommend just two to three cubes. Shake well, then strain the contents into a champagne coupe or champagne saucer. Garnish with a lime wedge. Sit back, relax, and enjoy your creation.
Deep Cleanse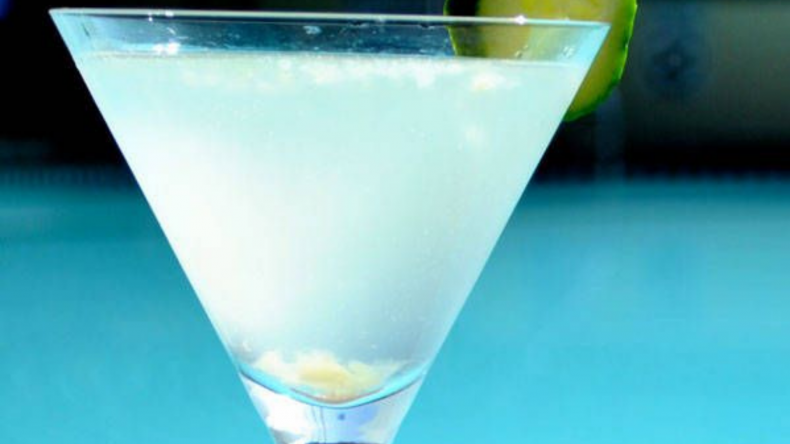 Ingredients:
1.5 ounce Hendrick's Gin
2 ounces Aloe Vera Juice
.5 ounce simple syrup
3 cucumber slices
A squeeze of fresh lime
How to Whip:
Muddle the cucumber and simple syrup. If you don't have a muddler, you can use a wooden spoon and a large metal cup or bowl. Afterward, add the other ingredients and shake well. Serve in a cocktail glass with a cucumber slice for garnish. Enjoy!
Whiskey Smash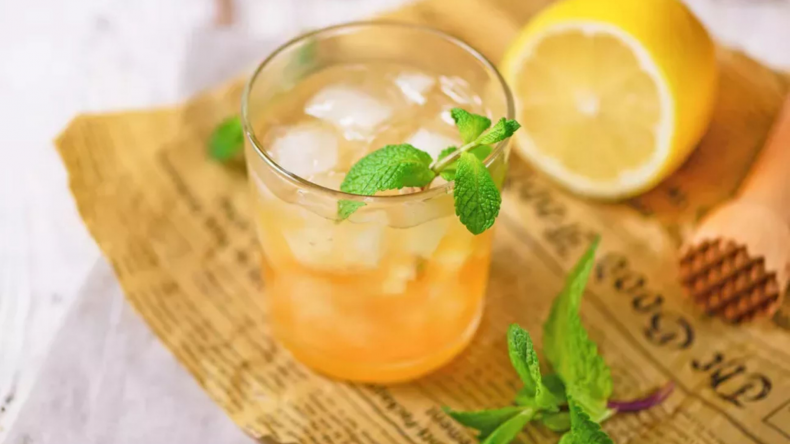 Ingredients:
5 to 8 spearmint leaves (to taste)
1/4 lemon (cut into three pieces)
1 ounce simple syrup
2 ounces bourbon whiskey
Garnish: Mint sprig
How to Whip:
Put the spearmint and lemon in a cocktail shaker and muddle thoroughly to release the flavor. Add the simple syrup and whiskey, then fill the shaker with ice. Shake well. Pour into a whiskey glass and add crushed ice. Garnish with some mint sprig. Voila!
Pineapple and Sage Gimlet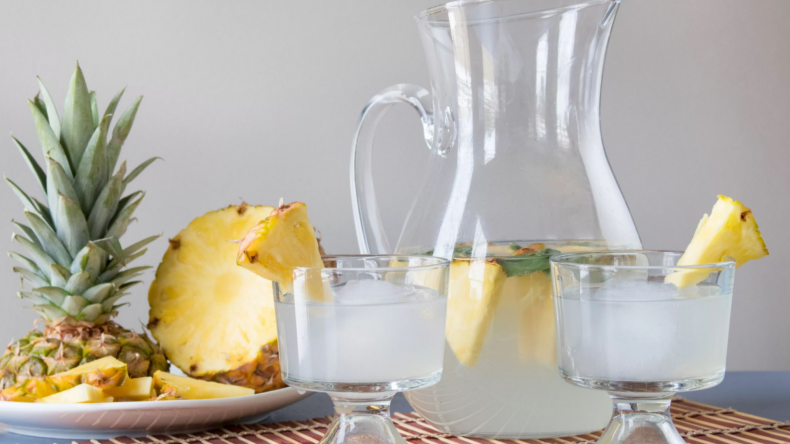 Ingredients:
15 ounces gin (Bombay Sapphire)
7 1/2 ounces fresh lime juice
6 ounces simple syrup
14 fresh sage leaves
10 ounces fresh pineapple juice
Garnish: pineapple wedge
How to Whip:
Gather the ingredients in an ice-filled pitcher. Stir well, then serve in stemmed glasses. Garnish with a pineapple wedge. This drink is for eight servings, so remember to invite a few select friends over after a fun day out!
April Rain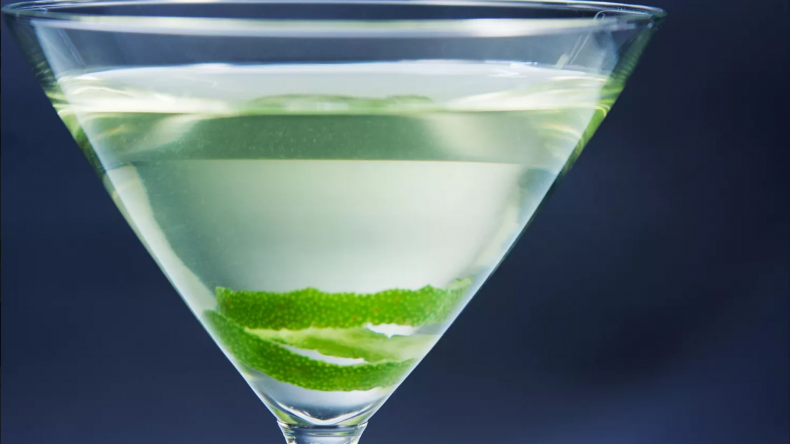 Ingredients:
2 ounces vodka
1/2 ounce fresh lime juice
1/2 ounce dry vermouth
Garnish: ​lime peel
How to Whip:
In a cocktail shaker filled with ice cubes, pour the vodka, lime juice, and dry vermouth together. If you're looking for a specific vodka or dry vermouth for this recipe, visit Flaviar for a rich selection of spirits. Shake well, then strain into a chilled cocktail glass. Garnish with lime peel. Savor the taste of cool simplicity.
Easter Bunny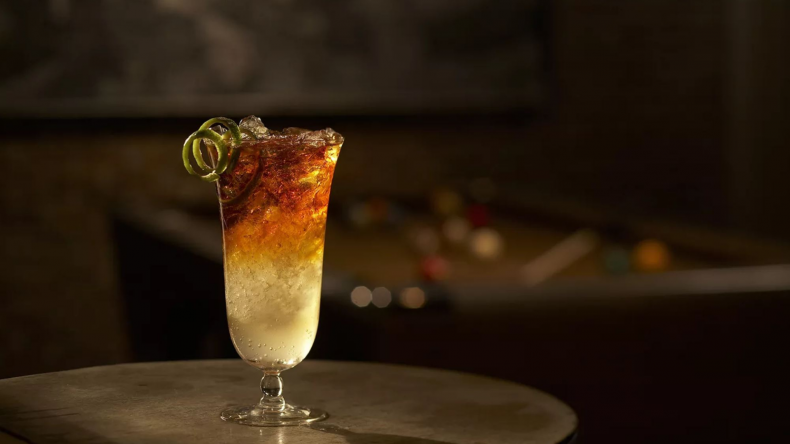 Ingredients:
1 1/2 ounces ​crème de cacao (dark chocolate!)
1/2 ounce vodka
1 teaspoon chocolate syrup
1 teaspoon cherry brandy
How to Whip:
Easter just won't be the same without chocolate. Enjoy another side of spring with this drink specially made for sweet tooths. Pour the crème de cacao and vodka into a cocktail shaker. Add ice and shake well (two to three cubes recommended for one serving). Strain into your favorite clear glass and add fresh ice cubes. Top with chocolate syrup and cherry brandy by pouring them over the back of a bar spoon. Well done!
Greyhound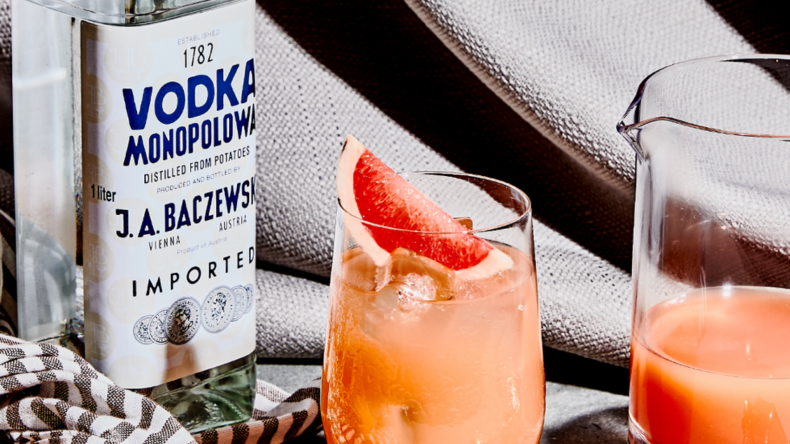 Ingredients:
2 Ounces vodka
4 Ounces grapefruit juice
How to Whip:
Probably the easiest to whip among our list of spring cocktails, the Greyhound only consists of two main ingredients: vodka and grapefruit juice. Add your own choice of vodka and fresh grapefruit juice to a shaker. Shake it like you mean it, then pour it into a clear vodka glass. Effortless and refreshing!
Mint Julep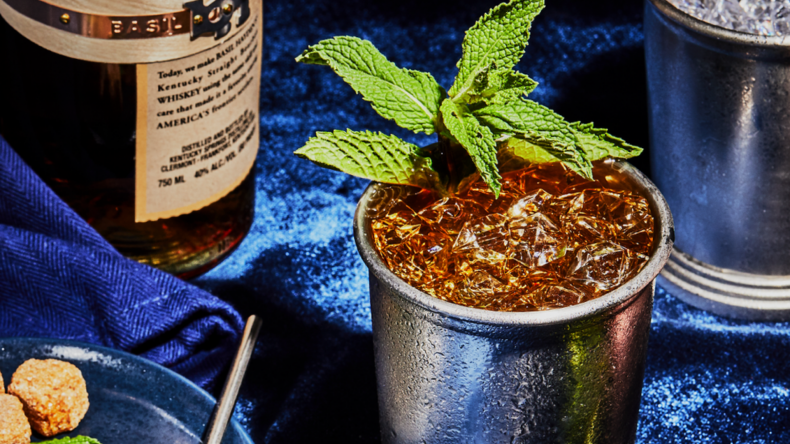 Ingredients:
3 ounces fine bourbon
5-6 mint leaves
1 teaspoon of sugar
How to Whip:
Place mint leaves at the bottom of a pre-chilled, dry pewter cup. Add sugar and crush slightly with a muddler. Use a wooden spoon and a large metal cup or bowl if you don't have a muddler. Pack glass with finely cracked ice, then pour the fine bourbon over ice. Stir briskly until the glass frosts. Stick a few sprigs of mint, and voila! Your very own mint julep.
Silver Fizz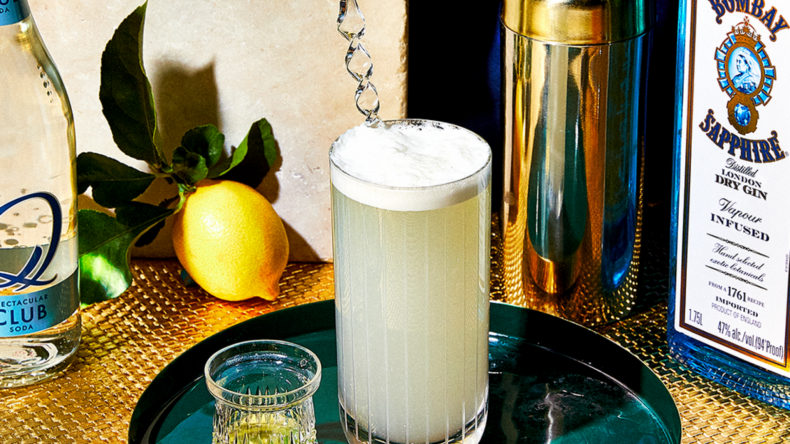 Ingredients:
2 ounces London dry gin
1 ounce lemon juice
1 teaspoon superfine sugar
1 egg white
Club soda
How to Whip:
Shake the dry gin, lemon juice, egg white, and superfine sugar together with cracked ice in a chilled cocktail shaker. Shake furiously! Strain into a Collins glass and fill up with club soda. Serve with a stirring rod. Fizz away!
Rare, Collectible Spirits for Your Spring Cocktail Concoctions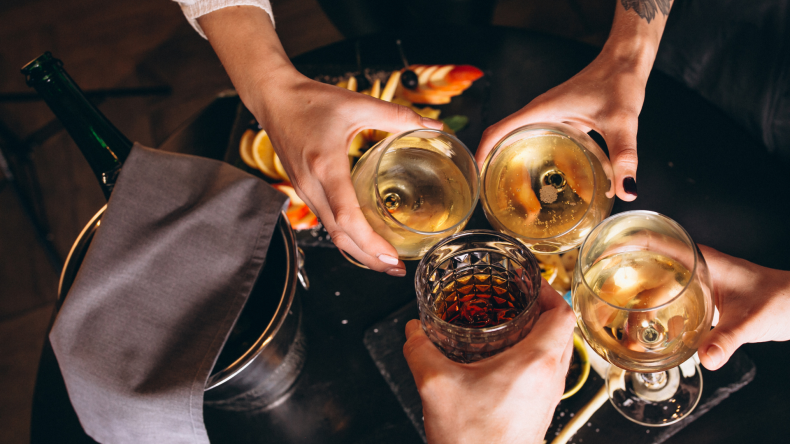 The best spring cocktails are made with fresh ingredients and a fine selection of spirits. Whether you need scotch whisky, tequila, cognac, vodka, rum—you name it—Flaviar has it!
Flaviar is a premium membership that gives you the best spirits so you can whip up your next cocktail. Get access to rare, collectible spirits and receive your very own exclusively curated tasting box each quarter! You'll never run out of new spirits to try and experiment with.
Whether you're a rookie or a pro in the world of cocktail concoctions, Flaviar will help you discover all the gems of your favorite Spirits category. The best part? You get to join for members-only tasting workshops and exclusive Flaviar events too! Be a bonafide Spirits explorer in no time.