Sponsored Article
A Guide to Affordable Real Estate Investment Opportunities
Real Estate Is a Preferred Choice of Investment That Can Appreciate Over Time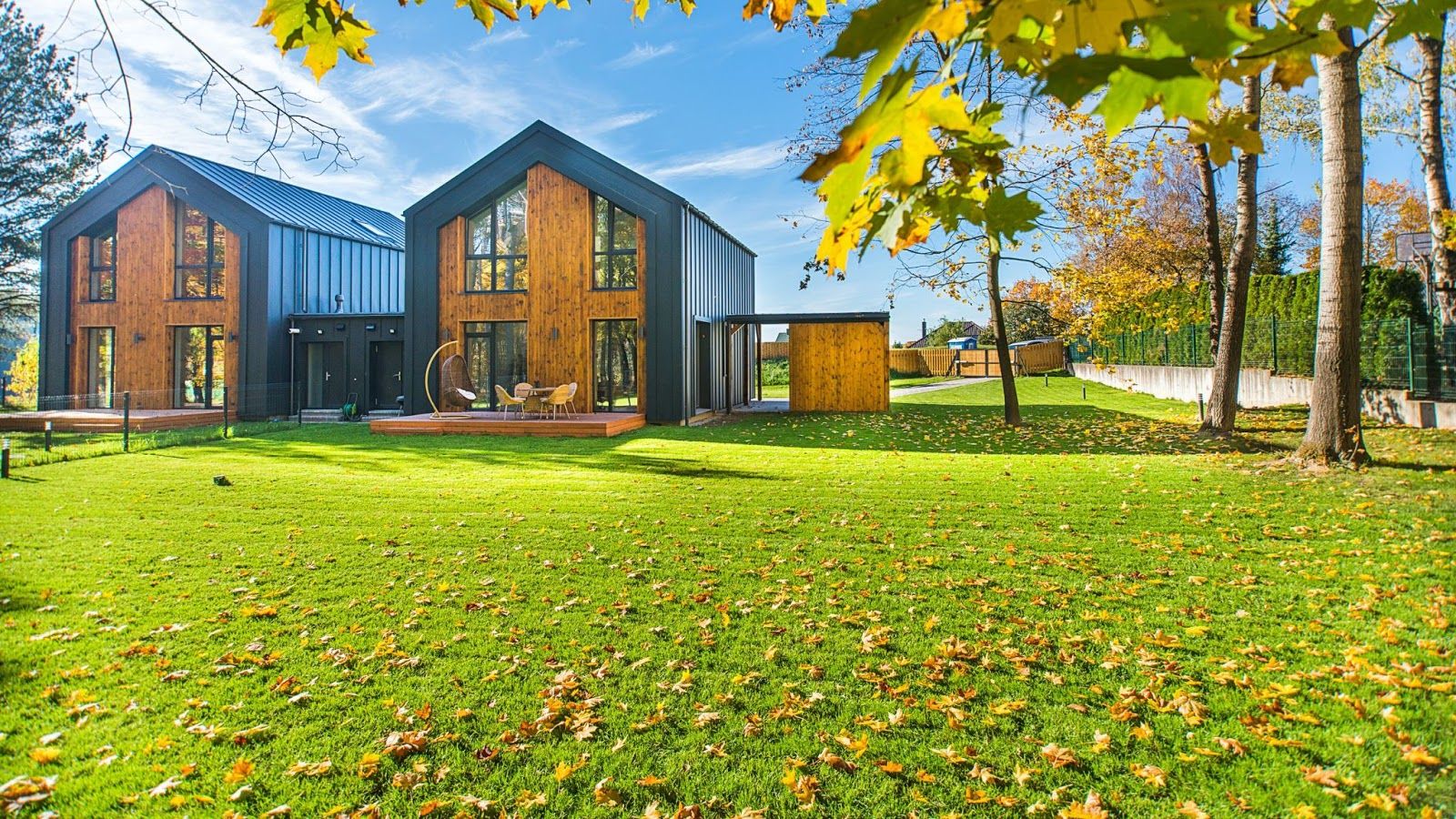 Some investors have been hesitant to invest in real estate early in life due to the high expenses known to come with it. One of the reasons why real estate is a preferred choice of investment could be that most properties appreciate in value over time. Of course, the appreciation rate may vary based on many variables like location, nearby job opportunities, schools, and hospitals, and even ample parking space and surveillance.
According to billionaire industrialist and philanthropist Andrew Carnegie in a CNBC article, 90 percent of all millionaires become rich by owning real estate, but it isn't just about high returns. Real estate could protect your money from volatile markets. Historically, real estate has had a positive correlation with recessions. In the current pandemic, real estate has come out as a winner, particularly fueled by a demand for affordable single-family rentals and multifamily units.
Apart from becoming homeowners, some people also hope to make some money from their investments. This could come in through monthly rental income or land value appreciation. So, how did real estate fare against the Standard & Poor's 500 or S&P 500 broad market index fund in the last two decades?
The S&P 500 index fund is an exchange-traded fund (ETF) that tracks the underlying index of the 500 most prominent companies in the world in terms of market capitalization. ETFs are like mutual funds but trade like stock on trading apps. They track the whole market or a single sector, like semiconductor companies that manufacture microprocessors, chips for all kinds of electronic devices. When the index goes up on a bullish streak, it reflects as profit on your trading account.
In a National Council of Real Estate Investment Fiduciaries (NCREIF) report, the 25-year comparison until March 2019 shows that the return on investment (ROI) from commercial real estate was 8.4 percent, slightly lower than the S&P 500 index fund, which gained 8.7 percent. In contrast, the ROI of residential properties was significantly higher at 10.5 percent, 1.8 percent more than the S&P 500 index fund.
The Housing Industry in 2021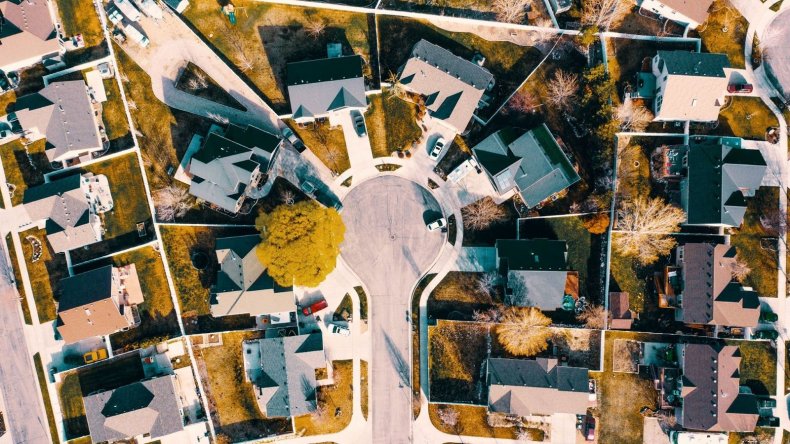 Last year, the pandemic unintentionally triggered a housing boom that pushed the national median housing price beyond $350,000. The widespread work-from-home culture created a demand for more space for home offices. These factors, combined with high city rents, pushed millions of Americans to leave urban areas, marking a tremendous demand in rural America.
The latest report from the U.S. Census Bureau reveals that the construction of 1.2 million single-family homes began in March 2021, a massive 15.3 percent increase from the previous month. The number of single-family homes completed stood at 1.09 million by March 2021, a 5.3 percent increase from the previous month. As for buyers, low mortgage rates prompted many Americans to scoop up houses even before they got listed, depleting inventory and pushing up prices.
A Zillow Group Consumer Housing Report that surveyed 13,000 homeowners revealed that 83 percent of homebuyers are looking for single-family homes in safe neighborhoods, and 49 percent of millennials homeowners prefer living in the suburbs for lower costs and more space. The average occupancy rate for single-family rentals went up to 95.3 percent during the pandemic, the highest since 1994.
A Glance at Commercial Real Estate 2021
The $6 trillion commercial real estate industry, which includes retail spaces, offices, hotels, apartment buildings, warehouses, and industrial properties had a mixed year. When people stopped going outdoors, hotels, offices, and malls shut down abruptly, affecting the demand and asset value of commercial spaces. However, the losses were somewhat compensated by the e-commerce sector, and data centers that saw massive gains, with e-commerce growth surging to 43 percent in the second quarter of 2021.
Researchers at Coldwell Banker Richard Ellis Group Inc. (CBRE) published a report discussing how large cloud service providers, content providers, and fast-growing companies are ramping up on extra space to meet the growing demand of customers, encouraging data centers to grow by 28 percent in revenue, year-to-date.
The takeaway is that commercial real estate could take more than its anticipated recovery timer, which could also directly depend on the vaccination rate. In comparison, single-family rentals remain primarily unscathed by the pandemic and could lead the ongoing real estate boom when it peaks in 2022.
Buying Real Estate Online
While the original idea of buying a home was to live in it, the trend seems to be changing. Since millennials are driving the housing boom, their upbringing in the digital age is slowly shifting from the need to buy and live in a house, to amass wealth from monthly rental income. NPR points to a National Association of Realtors 2017 report that shows that most millennials want a digital home-buying experience. In fact, 58 percent of millennials who search for real estate online end up buying real estate that way.
An underlying reason for this paradigm shift could be the attitude of millennials toward owning a house. Millennials want to "enjoy life" and own a home without the hassles that come with managing one.
Home Ownership, Passive Income, or Both?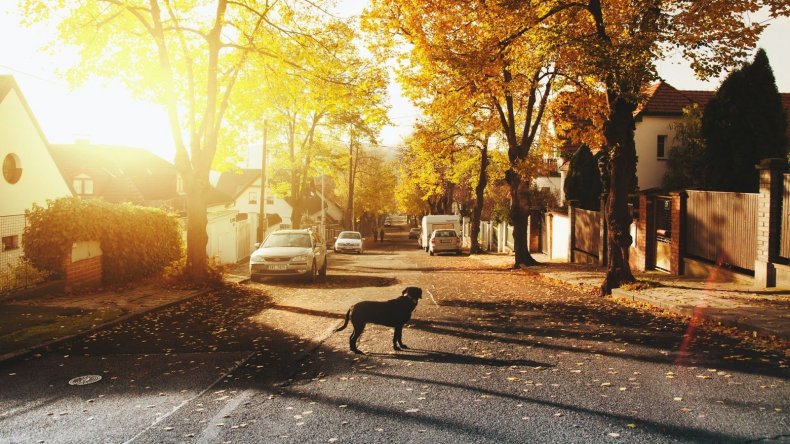 The Department of Housing and Urban Development calls buying a home "part of the American dream." This really isn't surprising, seeing as how owning a home comes with several benefits, like growing net worth through land value appreciation, saving through rental income, and saving on taxes by deducting mortgage interest from taxable income. Back in 2013, a Harvard study pointed to a Pew Charitable Trust Survey that revealed 81 percent of renters would like to own a home at some point. The positive sentiment was noted just five years after the '08 housing crash, and the ongoing housing boom could indicate that the sentiment has been growing stronger ever since.
A National Association of Personal Financial Advisors (NAPFA) report, on the other hand, showed that 70 percent of Americans want to make passive income on the side. During the pandemic, an estimated 57 million people took side gigs to make money. While this may be attributed to the unexpected job losses during the pandemic, a 2016 McKinsey report revealed that 70 percent of people were already interested in a side gig due to the flexibility and extra income that come with it.
These reports show that many Americans want to own a home and work on building channels of passive income alongside their full-time jobs.
What is the Cost of Buying a Home in 2021?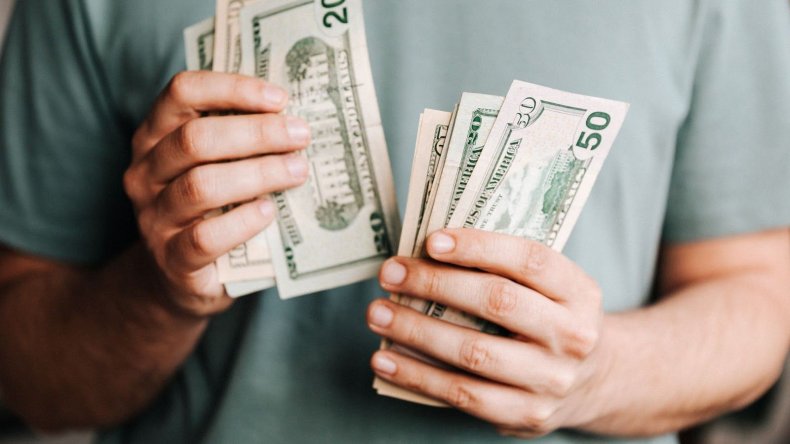 The median price of housing recently soared to a whopping $370,000 and the demand is still high. Some people could still be missing out on the opportunity to own real estate due to a lack of funds. If you feel like you might not have enough money to own a home yet, you should check out single-family rentals. These homes may fulfill your wishes of owning a home early in life without burning a hole in your pocket. Plus, you could even earn passive income in the process. Here's how.
A house that costs $300,000 typically requires a 20 percent down payment ($60,000), and you would need to take out a mortgage for the rest. If you include the average real estate agent fee of 6 percent—an additional $18,000—you need to pay a total of $78,000 upfront to buy the house. Since 45 percent of Americans don't have any savings and 70 percent have less than $1,000 in their bank accounts, this amount may not be feasible for most. This may be why so many people avoided investing in real estate in the past.
High prices don't mean that there aren't any affordable houses in the country, though. The problem may simply be the lack of access or information about them. Before the technology boom, people weren't able to check out homes outside of nearby towns. Fortunately, real estate startups like Roofstock have noticed the emerging need to buy houses online. With proprietary tech and artificial intelligence (AI), they have digitized the home-buying journey and have successfully made it more accessible and affordable.
In an attempt to democratize the real estate market, Roofstock CEO Gary Beasley and Chairman Gregor Watson created an AI-powered online real estate marketplace that lists affordable housing from over 70 U.S. markets and charges a low service fee of only 3 percent. They also verify all of their single-family rentals before listing them.
How Much Does It Cost to Buy Houses Through Roofstock?
Roofstock is able to minimize its fees using cutting-edge technology that lets you skip in-house inspections and tons of paperwork, to buy houses directly on their online platform. You may find single-family homes that cost as low as $52,000 on their online real estate marketplace. With a 20 percent down payment (available to those with a good credit profile) and 3 percent fees, this means that you will only need to pay $11,960 up front to buy that property.
Roofstock's listings are usually handed to buyers tenant ready, so you may already earn rental income a month after making your purchase. Since the occupancy rate is peaking right now, there's a slim chance of tenants vacating their properties. In February 2021, the monthly rent for an apartment in the U.S. stood at $1,124.
Due Diligence and Transparency Are Key to Remote Real Estate Investing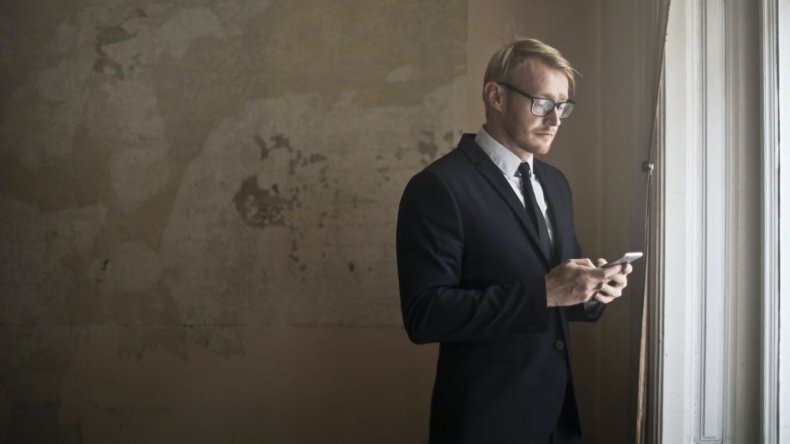 Aside from saving and making money, you may also rest easy when buying a home on Roofstock because they make it a point to build real relationships with their clients. This is important because most Americans don't wholeheartedly trust real estate agents, especially if they're from different states.
Additionally, Roofstock only lists 15 percent of the homes that go through their deep inspections and stringent checklists. Their vetting process aims to ensure that every home listed on their platform doesn't require any significant repairs and doesn't have any electrical faults, infestations, or pending dues from tenants. An advisory committee then decides if the house is listed on the live platform.
Roofstock also offers extensive reports on every home listed, including 3D tours, flooring plans, title and inspection reports, up to 30-year rental income and land value appreciation projections, and neighborhood ratings. The neighborhood ratings are based on nearby schools, available job opportunities, governance, safety, amenities, hospitals, and the actual location so you may get a vivid picture of what your future might look like if you choose to live there later on.
When you close a deal with Roofstock, you may also choose from their range of vetted property managers who will take on day-to-day activities like rent collections, repair, tenant queries, and overall property maintenance, so you won't have to lift a finger.
Multiple Safety Buffers to Your Single-Family Rental Investment
Roofstock shows that it is now feasible to buy houses remotely while keeping your investment safe. Since Roofstock mostly deals with first-time homebuyers, they are extracautious and aim to address two major concerns of rental owners:
What happens if your house goes vacant?
High occupancy rates don't necessarily mean that homes won't go vacant. To ease your worries, Roofstock offers a lease-up guarantee that ensures timely payments on empty properties for up to a year.
What if you change your mind?
If you end up buying a single-family rental from Roofstock and then suddenly feel like it's not for you, Roofstock gives you 30 days to inform them, and they'll buy back the property from you with no additional charge.