Sponsored Article
Cute Halloween-Themed Masks and Tips To Keep Your Child Safe During Halloween
Want your child to have fun while keeping safe? Here are some top tips every parent should know.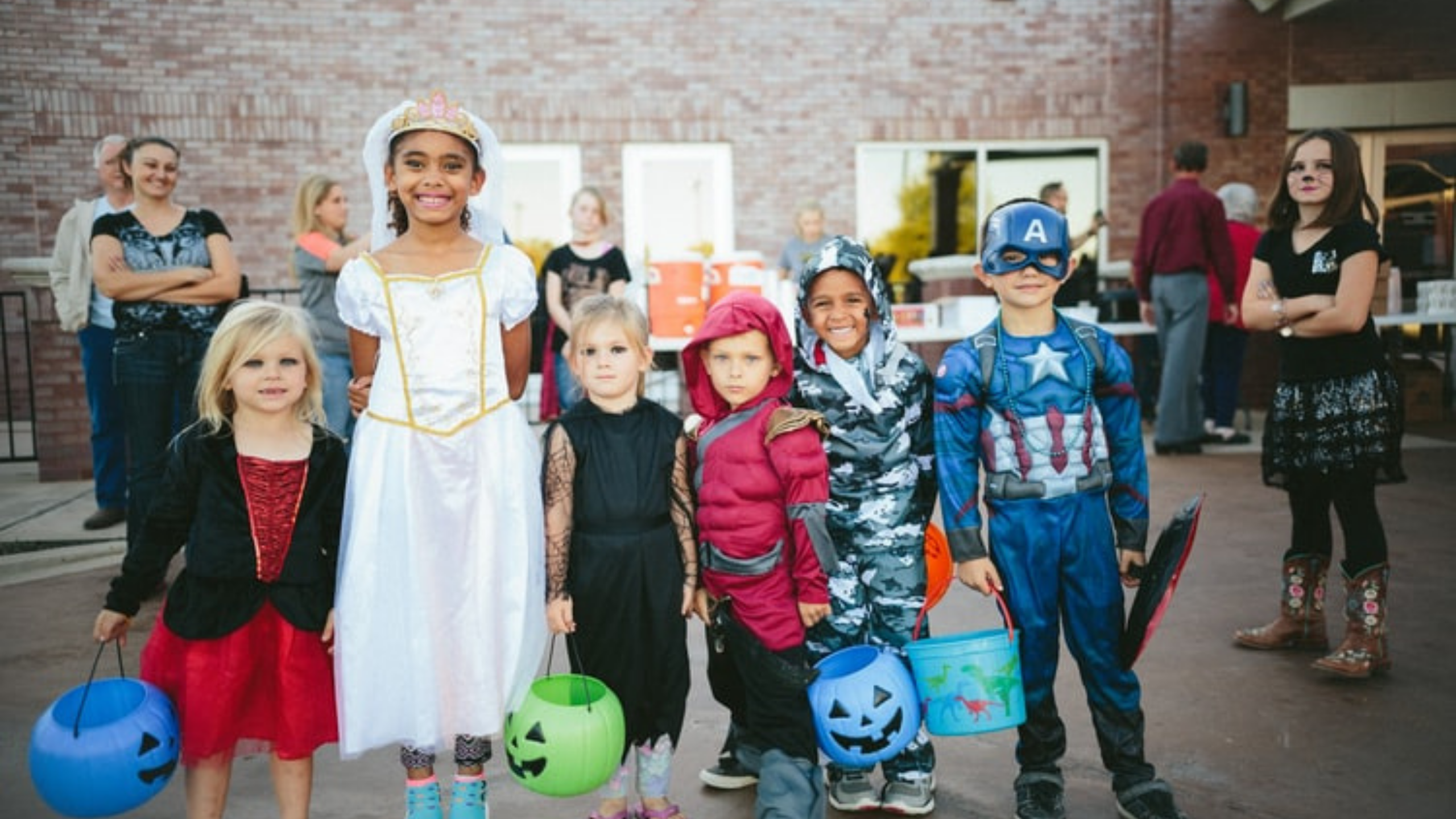 Despite the pandemic, there's no stopping Halloween festivities. After all, Halloween is when children get to dress up, go trick-or-treating, and get to carve pumpkins. Given the pandemic, the Centers for Disease Control and Prevention (CDC) advises against celebrating the usual way and has come up with safer means of having fun.
These guidelines include socially-distanced activities, regularly sanitizing, and of course, wearing masks that will keep your child safe. Here are four major tips to keep in mind if you want your child to have a spooktacular but safe Halloween:
Wash Your Hands and Sanitize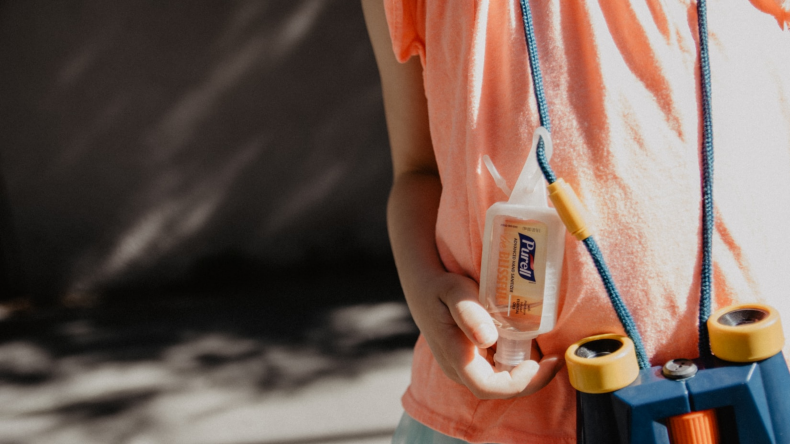 If you plan on going trick-or-treating the old fashioned way, then make sure you stay six feet apart from people who aren't a part of your household. Be sure to bring hand sanitizer with at least 60% alcohol so that your children can regularly sanitize. Also, ensure your child washes their hands with soap and water for at least 20 seconds before they eat any treats.
On the other hand, if you're handing out treats - ensure you avoid direct contact with any of the trick-or-treaters. It's best that you set up a station outdoors where children can quickly pick up individually bagged treats. Make sure you wash your hands before handling the treats and that you constantly wear a mask, as well.
Mask Up in Style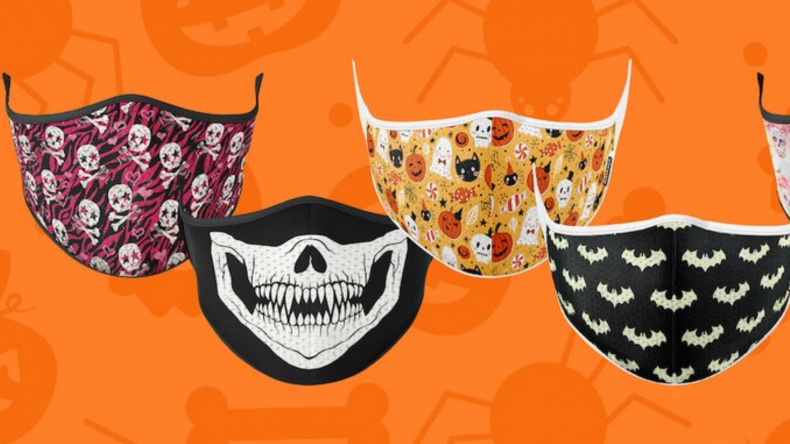 Wearing a face mask is highly recommended, as it prevents droplets from entering your child's mouth and nose. Ensure that your child does not wear a costume mask over their cloth mask though as it will make breathing difficult. To avoid this, why not buy a Halloween-themed mask that can seamlessly be a part of their costume?
Masksup offers cloth masks that not only protect your child against 95% of dangerous air particles but have Halloween-themed masks with skeletons, bats, pumpkins, and more, too! Also, the masks are made up of natural latex that is elastic and breathable, making it easy to breathe during long trick-or-treating sessions.
Click here to buy Halloween-themed Masks
Do You Need To Sanitize Your Child's Treats?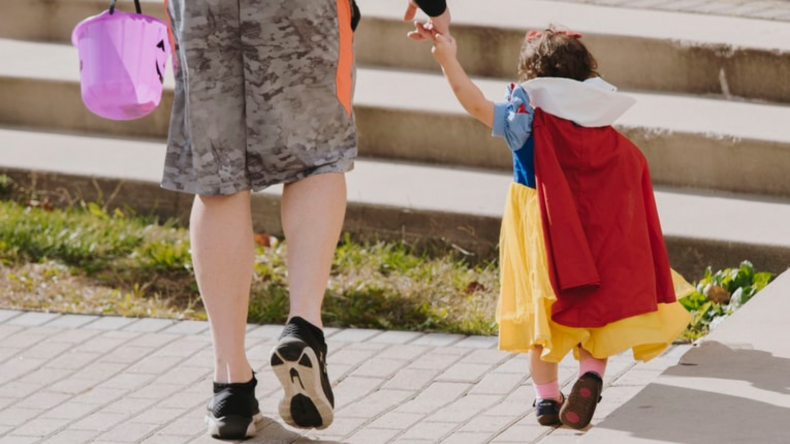 Taking into consideration that COVID-19 particles can last up to 72 hours on plastic surfaces, you may be wondering if you need to sanitize each and every piece of candy before your child attacks their Halloween stash. According to experts, this is unnecessary and may be over the top.
Instead, you can either quickly wipe them down with sanitizing wipes and ensure your child has washed their hands properly before they bite into their treats. Or you can take the candy away for three days and then give it to your child to eat when the 72-hour window has passed.
More Safe Halloween Activities For Kids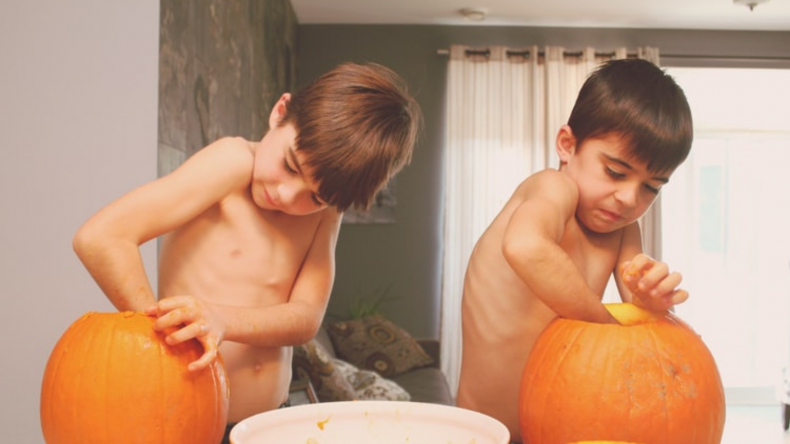 If you decide to forego the usual trick-or-treating, then here are some other Halloween activities your child can enjoy: Start off with decorating and carving pumpkins. If you want to do this indoors, it's safer to do this only with immediate family. If you want to enjoy this activity with neighbors or friends, you can do this outdoors while maintaining a distance of six feet.
You can also enjoy a Halloween-themed scavenger hunt, visit a pumpkin patch, hold an outdoor costume parade or contest, or even an outdoor movie night. Whichever way you choose to celebrate Halloween, it is important to constantly wash your hands, sanitize yourselves, surfaces that you touch, and always wear a mask.