Sponsored Article
The Halo Collar Is The New Smart Solution To Stop Your Dog From Running Away
Keep your dog safe from harm with this advanced pet containment technology
For some dogs, the world becomes their oyster once they go off-leash - but as a pet owner, this can be a troubling ordeal. Imagine having to chase down your pet, and he or she mistakenly thinks you're playing a game with them, so they only run faster, further away from home, without knowing their way back.
It might not be your dog's intention to run away from home, but it's a situation many pet owners find themselves in. Every year, about 10 million pets go missing in the United States, and a fraction of them end up in animal shelters. Among the 10 million lost pets, only 15 percent of dogs and 2 percent of cats without ID tags or embedded microchips are reunited with their owners.
The emotional distress of a pet gone missing can be unbearable, especially if the owner and dog have a very close connection - but this no longer has to be a possibility. While microchips can be scanned at a vet's clinic or the pound, they don't exactly prevent your dog from getting lost. Microchips also don't have a warning system that keeps them from running away - and they can't even track or tell you how far they've gone. To keep your dog safely contained - plus, constantly tracked on their location - consider the revolutionary Halo Collar to keep your pet safe and secure.
What Is the Halo Collar?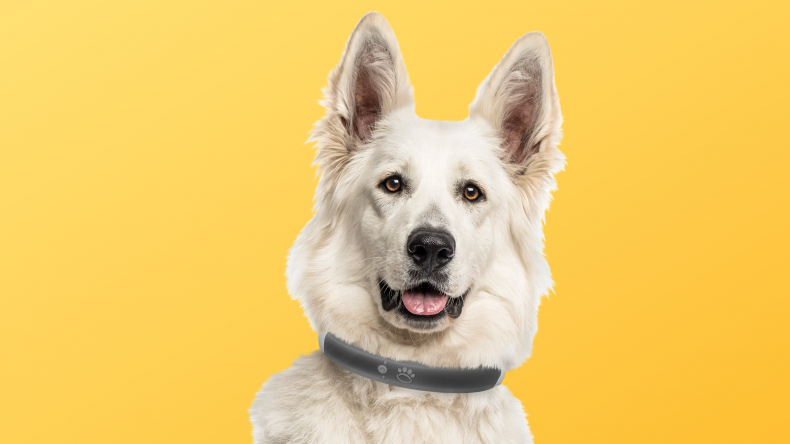 As a contingency for when your dog finds himself or herself straying further away from home, Halo Collar is a next-gen wireless fence system that lets you create fences through your phone, and this data also gets stored in your dog's collar. The fences work with the collar autonomously like a self-driving car to guide your dog to stay within the fence you've set up. Halo Collar then notifies your dog when they've wandered too far, ultimately guiding them to stay inside the fence you've created - wirelessly. Yes, this means you can create a "wireless fence" without the physical work of digging and burying wires, but it also lets you know when your pet is within the safe zone or when he or she is skirting dangerously close to the edge of the "fenced" area. You can now take your dog with you anywhere, beach, park, camping, even to work.
The Halo Collar's intuitive design is a culmination of the digital tracking expertise of brothers Ken and Michael Ehrman and the in-depth, canine behavior expertise of Cesar Millan, also known as The Dog Whisperer. Together, the Halo Collar founding partners created an effective smart collar system that combines intelligent fencing technology and smart boundary training for dogs.
How Does The Halo Collar Work?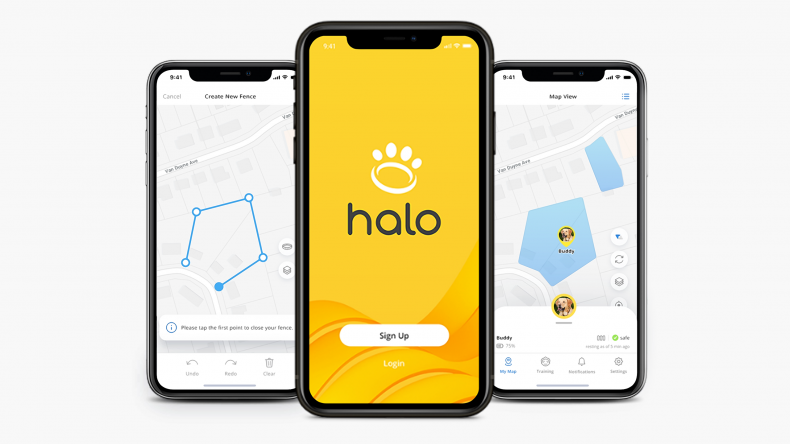 Setting Up The Wireless Fence
You're probably wondering how a wireless, virtual fence works and how your dog stays within the boundaries. Well, as an effective and convenient solution for pet containment wherever you are, at home or outdoors, the Halo Collar connects to the Halo app on your phone to set up the fence. You can do this either by walking the perimeter with the collar in hand or by simply tapping on specific points on the map in your app to create the boundary. Through the Halo app, you can set up to 20 custom wireless fences anywhere you go to keep your four-legged companion safe, costing only a fraction of current 'wired' fences, which can't be taken with you.
Establishing Feedback and Encouragement
Once you have made a digital enclosure, you can set custom prompts that let your dog know they are about to leave the fenced area. Combined with GPS technology, the Halo Collar will activate feedback settings to correct your pet's behavior.
The Training feature includes three levels of feedback: warnings, first-time feedback, and escalated feedback. Each level is totally customizable and is designed to guide your dog to stay inside their fences, through prompts they best respond to, keeping him or her from wandering off. Halo Collar also has settings to laud good pet behavior through different forms of encouragement to remind him or her that they are a good dog!
Letting Your Dog Roam Safely
Finally, it's time to let your dog put on the Halo Collar and go off-leash. Most dogs require freedom to stay healthy, with most needing 1-2 hours of daily exercise. Even while you mind your own business, your dog's collar automatically keeps track of where he or she is within the fence. You can also check what they are up to through the activity tracker on the Halo app. Like a fitness tracker for humans, the Halo app can show you how much time your dog has spent resting, walking, or running (or having zoomies!) in the safe zone.
21-Day Halo Collar Training Program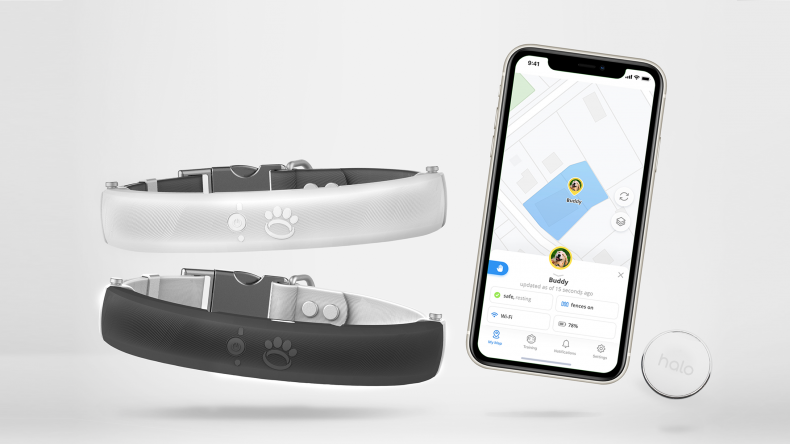 While Halo Collar is truly an innovative safety and containment system for your dog, it isn't like one of your regular plug-and-play gadgets. It requires patience and time on your part to train your dog to respond to stimuli activated by the collar.
Think of it this way: If you're setting up a physical fence in your home, you probably won't think about training your dog about boundaries because the fence itself already restricts your dog's roaming area. The truth is, the fence is only half the solution. The other half involves training your dog through certain prompts that let them know that going beyond the fence is dangerous, and they should turn around and head back to safety. Neglecting additional boundary training for your dog is what can cause pets to impulsively wander through a cut in-ground wire or narrow opening in the fence and head out into the great unknown.
The Halo Collar offers the convenience and portability of setting up a wireless fence anywhere, and it also includes a 21-day training program to get you and your furry friend accustomed to using the Halo Collar so your pet avoids going astray. This is where Cesar Millan's trusted canine behavioral methods come in. Through the 21-Day Halo Collar Training Program, you can teach your dog on the collar's feedback and encouragement system while also familiarizing yourself with how to become a better pack leader - a trusted pet parent they can depend on.
Worry Less About Your Pet With The Halo Collar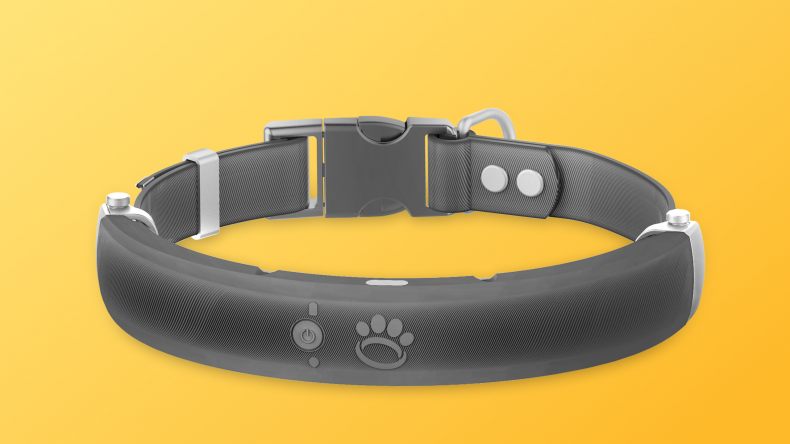 Ready for a smart solution to off-leash problems? Get the Halo Collar at a discounted price of $799 (regular price: $999) when you use the promo code BESTFENCE upon checkout! The Halo Collar also has financing options you can choose from and coverage plans to better care for your pet when using the collar.
Order the Halo Collar here.
Whether your dog's an adventurous or cautious companion, you can always be in-the-know of his or her whereabouts with the Halo Collar. Find out more about the Halo Collar here.