Sponsored Article
Heard of Work From Home? This Is Date From Home
COVID-19 has made the whole world stop and stay home, but your dating life can go on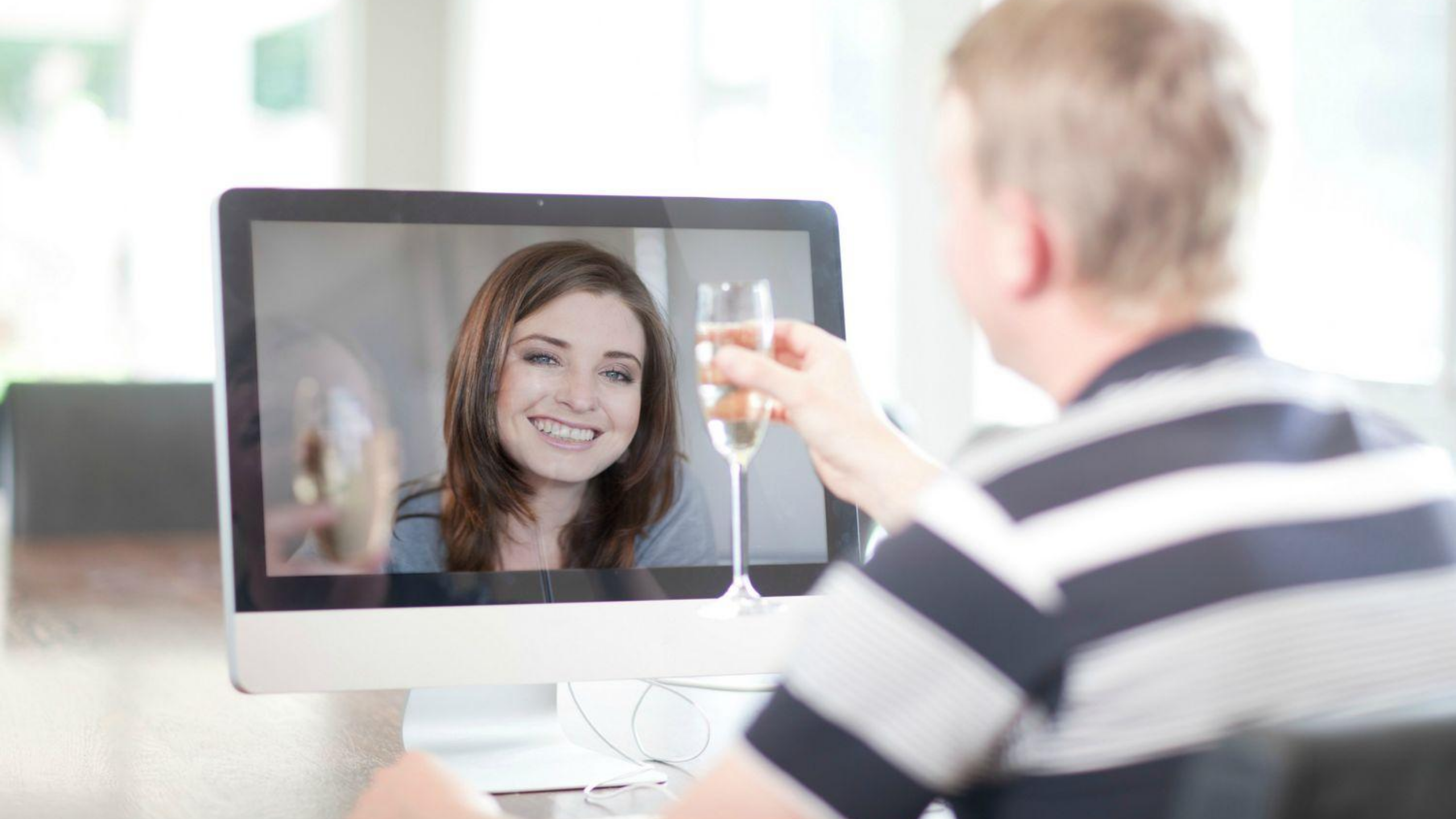 The pandemic and the resulting quarantine has ushered in the work from home culture, which is unlikely to go away anytime soon. Already, several companies have adopted WFH permanently, which means that you can now work remotely from home in your pajamas with no trouble or hassle. If such a formal setting such as an office can be replaced with remote communications on the Internet, then why can't the same be done with your dating life?
Well, it can. eHarmony, a dating app that is designed for people who are in search of a serious and lasting relationship, has recently launched its latest feature, video dating. Incorporating the concept of date from home, this feature is designed to ensure that you can take the next step in your budding relationship without ever having to step out of your home.
Bid Adieu to All Your Confusion and Doubts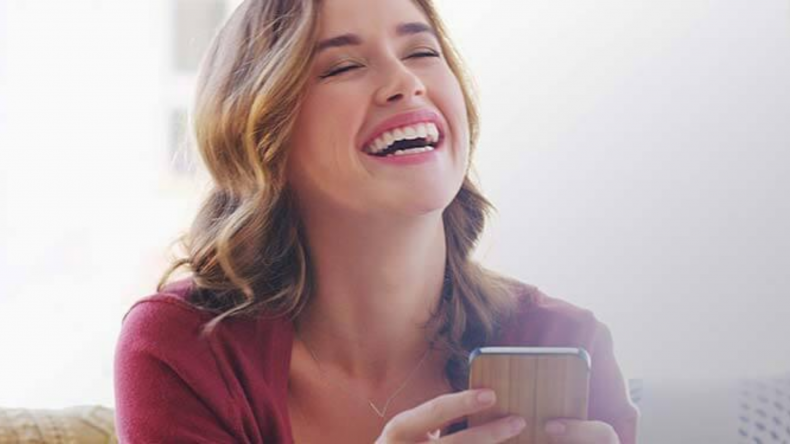 Asking someone out on a date is always a risky and incredibly tedious process, and if you're an overthinker who constantly keeps second-guessing, it's even worse. From whether or not it is the right time to ask someone on a date, to where you should take someone out, the path to a successful date is hard and fraught with complications. Is a movie too impersonal? Is a candlelight dinner too soon, too much? Is coffee going to make me look cheap? Stop second-guessing yourself and worrying over the details, because with video dates, you don't have to worry about any of that.
Through eHarmony's video dating feature, deciding the venue becomes an irrelevant concern. All you need is a good Internet connection and a flattering webcam, and you're good to go.
To put it very simply, video dating has all the fun and excitement of any normal date, without the trouble and hassle. What's better is that you can also save the hours that you would have otherwise spent on dressing up to look perfect. Now, you both can just look natural and have that authentic vibe in your date.
Video Date in as Simple as 1,2,3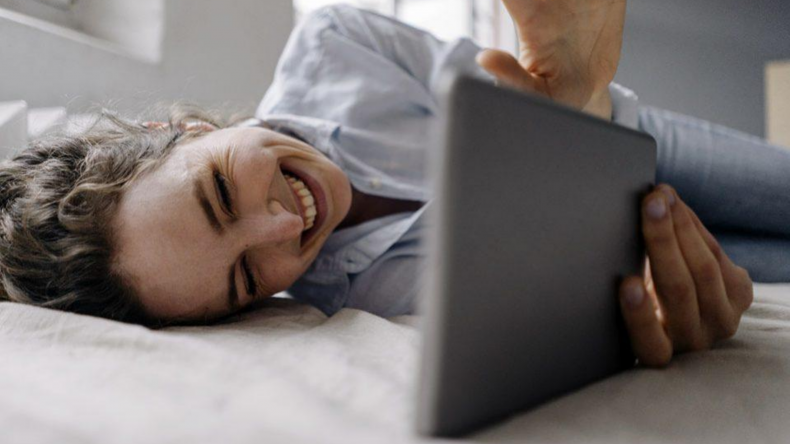 The process of having a video date with someone is really simple, and it is not very different from having a video call on Instagram. To begin with, first you and the person you wish to video-date should be connected and should have exchanged at least a few messages. This ensures that both of you know each other and are ready to take this step. In order to video-date, both of you should be online and active on eHarmony either through their mobile app or the website.
When both of you are online and eligible to use the video-dating feature, all you need to do is to click on the video-date button and the other person will receive a request from your end indicating that you wish to go on a video-date with them. They can choose to either accept or reject this invitation, same as a normal date. Once they accept, you both will then be connected via video call, and can then talk for as long as you both like. There is no time limit on the duration of the call, and it can range anywhere between 12 minutes to 12 hours. It's entirely up to the two of you to decide how long you want it to be.
Safety and Privacy Matters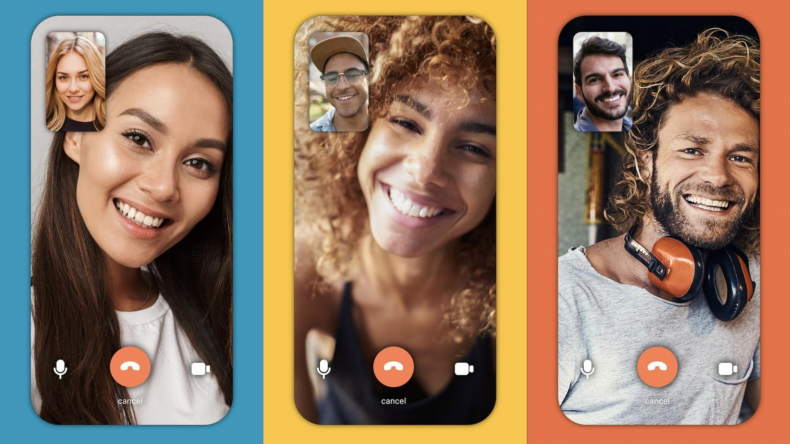 While several concerns and privacy issues have been raised regarding other video-chatting and dating apps, eHarmony has gone to great lengths to ensure that your privacy is protected.
For starters, your personal details such as your mobile number or address is not required to video-date somebody. Unlike WhatsApp video calling, you can video-date someone even without sharing your number with them. This helps maintain your privacy, since many people might not be comfortable sharing their contact details with someone they just met online, especially in the early stages of the relationship.
Not only that, but the feature allows you to go on a date with someone within your own comfort zone and space. Their requirement of a minimum basic conversation before they enable the video-date feature ensures that you can be sure that you are comfortable with taking the step before you accept their invitation. Also, their rigorous content control means that while they do not monitor your messages and calls, you can report a person if you feel that they are being inappropriate.
In case you feel uncomfortable at any point in time during your date, you can pull the plug. The app also has options for you to report accounts or users who are pestering you or behaving in an inappropriate manner. Repeated infractions can also get users banned.
Thus, eHarmony presents a way to introverts (and extroverts alike) to get to go on a date without ever having to leave the comfort of their couch. With no hassle of making restaurant reservations, splitting the bill, or constantly second-guessing yourself, video dating offers everyone the opportunity to make the most of this pandemic. Who knows? Maybe you'll find the perfect partner to settle down and marry, all through a simple video date. eHarmony uses a scientific method to evaluate your personality and then use it to identify people that you might be the most compatible with, thus ensuring that most of your shortlisting work is done for you already. So, if you're someone who is looking for true love in this pandemic, quit wasting time on other dating apps, and try eHarmony.