Sponsored Article
Here Are 10 U.S. Markets Where You Can Invest in Rental Property for Less Than $100K
Affordable housing is now available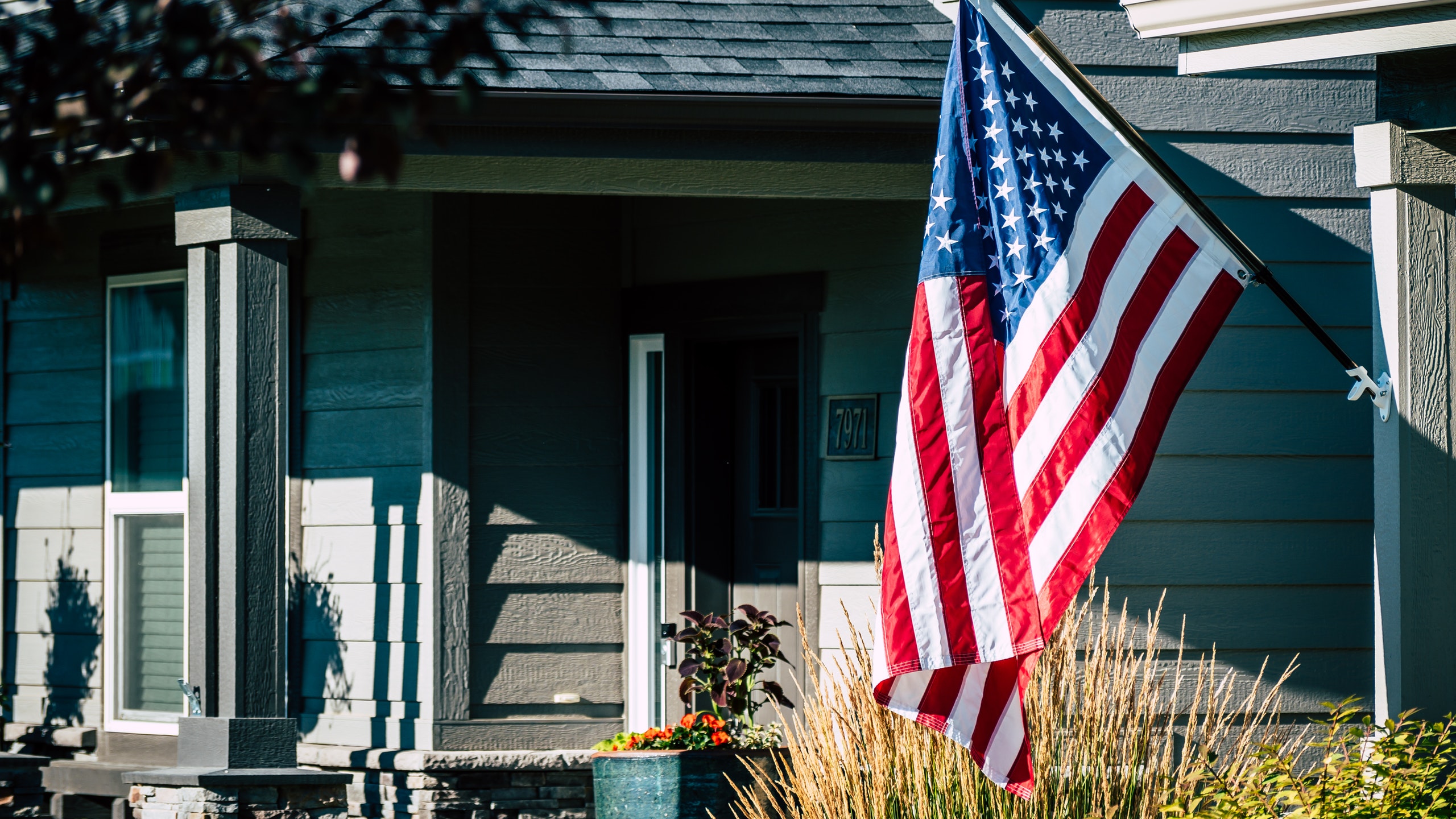 Due to the pandemic, four out of 10 Americans have been encouraged to consider buying a home in the next 12 months, while an estimated 100 millions Americans are planning to become homeowners in the next five years. The pandemic is acting like a catalyst to the millennial-led generation-buying moment where ultralow mortgage rates and low inventory have caused the median housing price to skyrocket beyond $300,000!
The question is, How are so many Americans investing in real estate when the industry has been largely controlled by elites for decades? Even though unemployment is peaking and social distancing remains in place, technological breakthroughs using AI are democratizing the $33 trillion real estate market. Today, it's possible remotely to buy affordable housing under $100,000 across the States that generates passive income from day one.
Why Are Single-Family Rentals Suddenly in High Demand?
Nowadays, owning a house doesn't necessarily mean that you have to live in it. You can now generate consistent monthly income with a property—one that even appreciates in value over time.
Safety from the coronavirus aside, the sudden high demand for single-family rentals in the suburbs is due to remote work, exorbitant rents, and a desire and need for more space. Because of this, the demand for and construction of single-family rentals that surpassed 50,000 units have accelerated within a single year, ending September 2020—a stark contrast with the 40-year average of 31,000 homes. This growing popularity among renters has created a massive opportunity for potential homeowners looking for investment properties in the $3 trillion single-family rental space.
What Should You Look for in an Investment Property?
If you plan to buy an investment property, you need to figure out if you are looking for long-term appreciation in land value or immediate monthly income that you can save for the future or use for current bills.
While cheaper properties may not come with the best appreciation in land value, they can be a great source of consistent monthly income. What you choose should depend on whether you prioritize higher monthly income or high land appreciation values.
Where Can You Find an Investment Property Within Your Budget?
For decades now, Americans are becoming homeowners late in life, paying in smaller chunks, and eventually carrying mortgage debt into retirement. This is due to poor financial planning and an inability to tackle the high-capital entry into real estate.
It might be expensive where you live, but housing costs are diverse across the U.S. If you are looking for an investment property, and can't find any within your budget, buying out of state can work well for you.
Buying a property in the $100,000 range lets you get into the real estate market early. Housing becomes affordable in the sense that you'll make the usual 20% down payment with easy financing options. In fact, a housing forecast from Realtor.com mentions that homeowners can expect an astounding 5.7% yield by the end of 2021.
Here is a list of 10 U.S. real estate markets where you can buy cash-flow-positive houses in the $100,000 range.
Kansas City, Missouri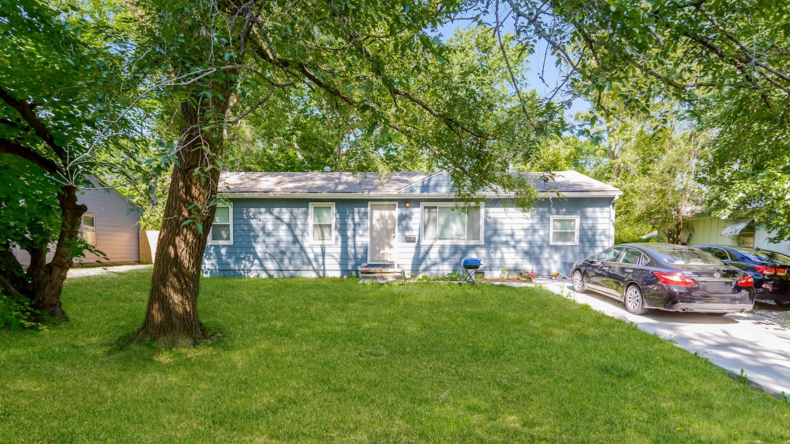 Kansas City, Missouri, was ranked as one of the top real estate markets by Forbes in 2019. Furthermore, Kansas City stood as one of the most preferred cities for renters according to a survey conducted by WalletHub.
Around 39.4% of listings in Kansas City fall within the range of $65,000–$130,000, with the median housing price having increased by 11.5% in the past year and expected to rise by 7.5% more through 2021, according to Zillow.
As one of the least congested cities in the U.S., the cost of living in Kansas City is 40% lower than prime regions like New York, Seattle, and San Francisco. The median rent price is currently $1,032, and 45% of the housing units are occupied by renters. The quality of life in Kansas is also astounding, if you consider career and education opportunities and job prospects, with a cost of living that is 3% lower than the U.S. average.
Being home to major transportation hubs and a booming tech community, Kansas City is likely to see a major boost in employment opportunities in the sales, management, business, production, and transportation sectors as the economy reboots during the pandemic.
Currently, sectors like education, health services, construction, and trade are recovering at a fast rate that might outpace the national averages. Even during the pandemic, the unemployment rate was down to just 4.5% in Kansas City as of October 2020.
Indianapolis, Indiana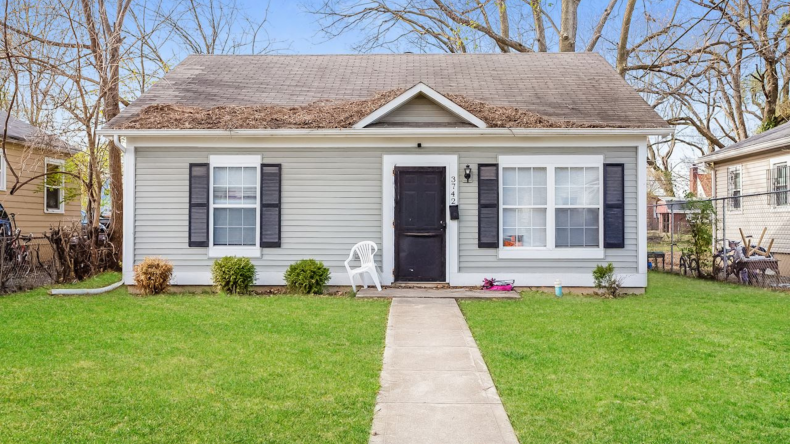 Named as the No. 1 state in the U.S. to create wealth from real estate investing, Indiana reached the top spot solely due to the booming real estate market in Indianapolis. With listings starting from $75,000, Indianapolis is part of the top 20 markets to watch in a report released by the PwC US and the Urban Land Institute.
The median housing price currently stands at $148,000 and is a direct result of consistent appreciation over the last decade. The average rent in Indianapolis is $1,000 according to Zillow, and John Burns Real Estate Consulting expects the gross yields from single-family rentals to climb in 2021.
In 2016, more than 49 companies decided to expand operations in Indianapolis by opening new branches across the city that created over 4,500 immediate job opportunities. This move saw a good influx of families and millennials that can be still observed today.
The Circle City also houses several universities, with students coming from across the nation and beyond. The unique thing is most choose to reside off campus, creating a huge rental market.
Chicago, Illinois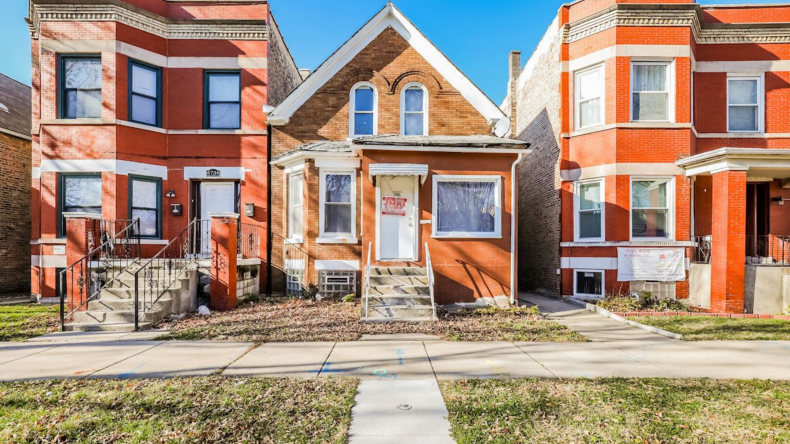 A major financial center and the home to the world's second-largest central business district, Chicago is a powerhouse U.S. city that offers a blend of influential culture, high liquidity, massive economies, and international brand recognition.
The demand for housing in this metro area exceeds supply, and the median sales price has shot up by 14%, which is expected to steadily increase through 2021. With historically low inventory levels, buying an investment property in Chicago might be a smart move, since renting is up and home ownership is down.
The rents have increased by a staggering 22% year over year, and the median rent for a three-bedroom apartment stands at $2,250 per month. The rising prices is one of the reasons why more people choose to rent rather than own properties here, creating a superb opportunity for remote real estate investors. Currently, 53% of all housing units are occupied by renters.
According to the Chicago Sun-Times, the suburbs are hot pockets where demand is peaking, with a comparatively low cost of living. The Chicago suburb Winnetka, for one, is the second best U.S. city to live in according to a NBC5 report.
With abundant job opportunities in tech, the food industry, health care, transportation, and life sciences, Chicago has witnessed a 1.14% employment growth in the past year alone. Even though it is one of the biggest cities in the world, you can still find properties in the $100,000 range here. (Chicago is 52% cheaper than living in New York City!)
Detroit, Michigan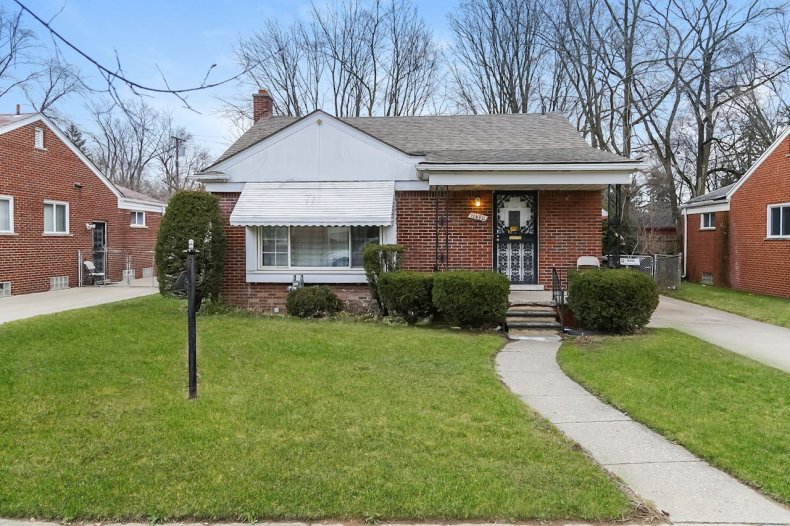 Detroit stands out as the new destination for millennials, as leading conglomerates like Amazon, LinkedIn, and Penske Logistics are aggressively expanding operations near the Detroit airport industrial area. Rental prices are likely to increase in a region experiencing a climb in job growth.
As investors eye the Motor City, the entry-level housing price stands at around $55,000. The average rent for two- and three-bedroom homes falls in the range of $1,140 to $1,663 with 46% housing units occupied by renters, according to RentCafe.
The John Burns Real Estate Consulting estimates that the high gross rental yield for single-family rentals in Detroit, which stands at 15.1%, will increase to 15.5% in 2021. As the national economy stays volatile with increasing demand for housing, the low-capital entry into single-family rentals offer much-needed flexibility in this region.
Detroit is on track to become a clean and functional metro with affordable housing and safer neighborhoods. Apart from being an automotive hub, Detroit is also attracting tons of people looking for out-of-the-box career opportunities with music leading the way.
Memphis, Tennessee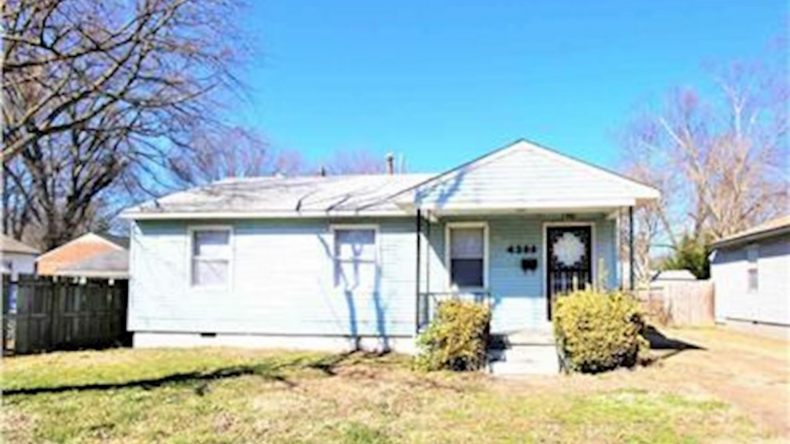 Ranked as one of Tennessee's top metro areas, Memphis has witnessed a steady demand of single-family rentals within the last couple of years. In Memphis, investors can buy large single-family rentals at affordable rates and convert them into several spacious units to accommodate families. The remote work culture has encouraged millennials and families to find accommodation in this metro area as only 46.6% housing units are occupied by owners, according to the U.S. Census Bureau.
The most common housing options are single-family rentals with a share of 60.1% of housing units. Of those, 53.4% are listed under $100,000, generating a median rent around $900. You can actually find single-family rentals here starting as low as $95,000.
Surprisingly, the land appreciation potential in Memphis has stayed immune to market downturns with an impressive 10-year average of 33.80%, translating to an annual average Memphis appreciation rate of 2.95%. A study from John Burns Real Estate Consulting shows that gross rental yields in Memphis is likely to follow an upward trend in 2021.
Cleveland, Ohio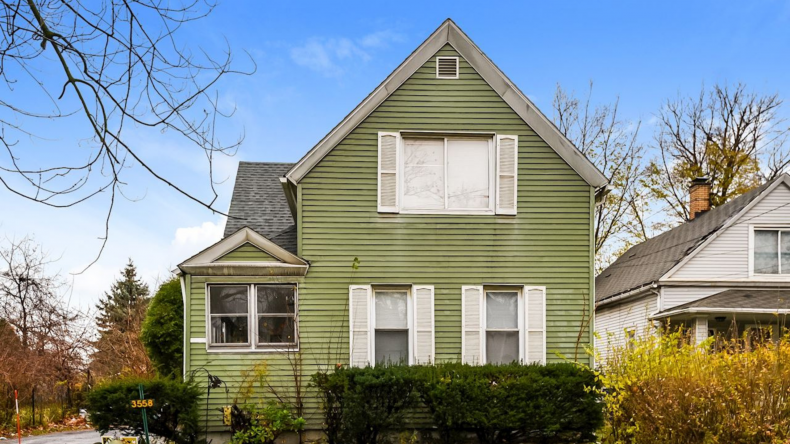 According to CNBC, Cleveland offers the best rental returns in the market. The average housing cost in Cleveland hovered around $80,812 in January 2021, a 20.5% jump from the same time last year. Zillow predicts that housing in Cleveland will appreciate further by 8.7% in the foreseeable future, whereas John Burns Real Estate Consulting estimates that gross rental yields will reach 12.6% through 2021.
The short supply of listings and rising prices have actually led to more renting and low home ownership here. According to Forbes, Cleveland offers a great real estate market for buying large affordable single-family homes and modifying them into multiple rental units.
Apart from good neighborhoods and schooling, Cleveland is laying the foundation for creating job opportunities by embracing blockchain technology initiatives now that Bitcoin is soaring. Known as the comeback city, Cleveland is also witnessing an epic revival as old factories are being replaced with tech startups. In fact, Forbes believes that Cleveland is the best state to launch startups right now.
Oklahoma City, Oklahoma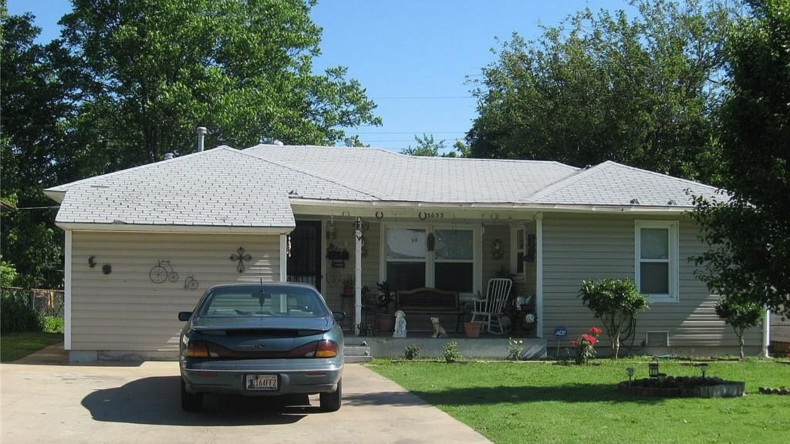 The expansion of the oil industry has fueled consistent growth in Oklahoma City's real estate market; it has grown more than 12% since 2010. The presence of more job opportunities notched down the unemployment rate to 2.6% in November 2018, which is much lower than the 3.7% nationally.
A quick search through Zillow reveals several affordable properties across town starting from $75,000. The low housing inventory with high demand is likely to push housing prices upward in the next 12 months. Single-family rentals have come out as winners during the pandemic, and the gross rental yields are expected to surpass 11.3% through 2021 in Oklahoma City, according to John Burns Real Estate Consulting.
Around 41.2% of houses are renter-occupied, which is driven by ample job opportunities and the presence of five public universities and 15 private universities in and around the city. The average rent in November 2020 was $905, which has been consistently growing by 2% every year.
Oklahoma City also houses a booming small business environment, and is the fourth-best city to work for a small business according to JustBusiness.com. In 2017, the city was one of the top 25 metro areas with the fastest growing job markets, as well.
Pittsburgh, Pennsylvania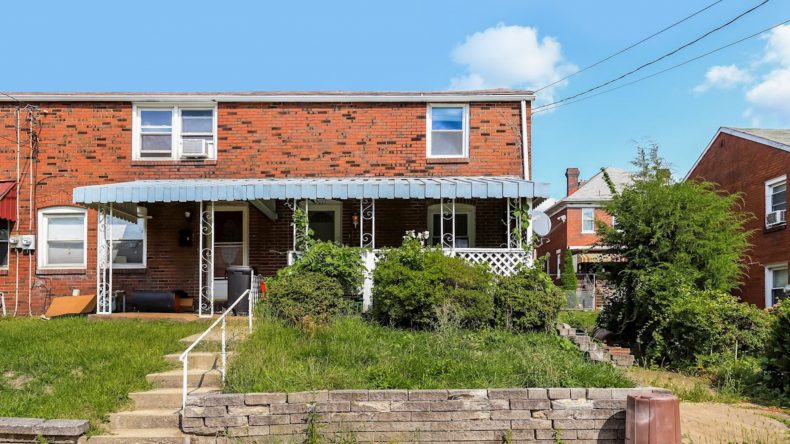 With an average rent of $1,246 and single-family rentals starting at $95,000, Pittsburgh is one of the most affordable real estate markets in the Northeast. This is great news for potential single-family rental investors, especially since more people are willing to live on rent. Around 56% of housing units in Pittsburgh are occupied by renters. According to WalletHub, this is because people are looking for more space, less rent, and good neighborhoods to work and live in.
During the pandemic, the city has actually witnessed native New Yorkers migrating to Pittsburgh because the cost of living here is 7% lower than the national average. Plus, a study conducted by the Pittsburgh Community Reinvestment Group mentions that there will be an additional 7,500 housing units in the next three years.
Ranked as one of the cities with the hottest job markets, Pittsburgh is attracting skilled individuals to fill in positions at big companies like Facebook, Amazon, and Bossa Nova Robotics. Even though the employment sectors are rapidly recovering from the pandemic and job opportunities are on the rise nationwide, Pittsburgh has a lot more to offer, such as amazing food joints and shopping areas, to the scenic Ohio River and views of the Allegheny.
If you are looking for both consistent monthly income and long-term land appreciation, Pittsburgh is the place for you.
Birmingham, Alabama
A steady economy, low rents, superb weather, and amazing work-life balance are the main reasons why Birmingham is a great place to live and work in. The mix and match of urban and suburban lifestyles without the high costs of living in a congested city attracts people from all over the country.
With a median rent of $1,087 per month, you can find properties in Birmingham that start at only $79,000. The rents have increased by 5% in the last 12 months, and 47% of housing units in this metro are occupied by renters. Even though the median housing prices are up by 14%, and inventory is down by 27%, it is still an affordable place and has even been ranked as one of the best cities for renters this year.
Apart from lively downtown and world-class dining, Birmingham has an inspiring history of transformation that make it one of the most livable cities in the country. Originally, the Birmingham economy was driven by mining and manufacturing that grew by 4,000%. Today, it has transformed into a medical research and banking hub while holding on to its roots to manufacturing. In the last year, Birmingham has witnessed a job growth of 1.5%, and hourly wages incremented by 3.9%.
Jackson, Mississippi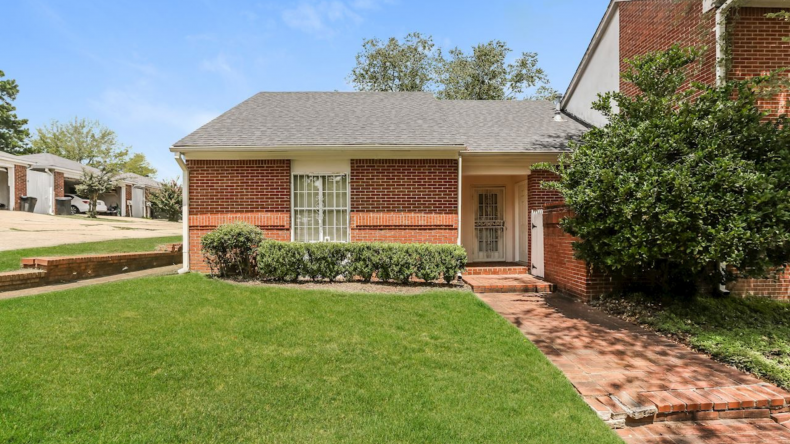 When a Wall Street firm purchased hundreds of homes to rent in Jackson, Mississippi, real estate investors took notice. Located along the Pearl River, Jackson is the capital of Mississippi, and is home to young professionals, universities, and real estate gems at affordable prices.
The median rent in Jackson is $817 per month, which grew by 7.6% over the last three years. The housing price is expected to grow by 9.9% in the next 12 months, too. Currently, 39% of housing is occupied by renters. Since the cost of living in Jackson is 4% below the national average, this is one of the best places for education, job growth, and cost of living.
Financial services, agriculture, and manufacturing cumulatively drive the economy of Jackson, and its growing economy and population are driving the demand for rental properties. According to a report by Kiplinger, Mississippi is expected to witness the fastest job growth in the next four years. As such, real estate investors who are willing to hold and earn consistent income in the long haul are sure to find Jackson real estate a gem of an investment.
4 Things to Keep in Mind Before Buying a Single-Family Rental
If you are eyeing a $100,000 property, a mere $20,000 down payment can help seal the deal with ultralow mortgage rates and easy financing options. If you want to buy single-family rentals remotely, as investment properties, here are some things to keep in mind:
Hire a vetted property manager: Remotely buying a house can be daunting, so it would be best to have someone take care of the place for you. Property managers can fix things that need repairs, help tenants whenever required, and make sure that you receive timely payments. This way, you won't have to rush to the property to fix the plumbing or collect rent.
Neighborhood ratings: Even though millions of millennials are flocking to rural cores due to high city rents, work-from-home norms, and the need for more space, they are not necessarily willing to compromise on schooling for kids, accessibility to supermarkets and hospitals, or the vicinity's literacy rate. Make sure to find the right balance between affordability and attraction for the long haul.
Income-generating potential:

Educate yourself on property taxes, the difference between gross income and net income, and maintenance costs so you will know how much you'll be adding to your bank account every month. Also, study the income projections for the next 10 years and job prospects to estimate the property's land appreciation and growth in income over time.
Property details: Usually, you'd visit a house for inspection, go through tons of paperwork, and deal with real estate agents who charge a hefty fee before zeroing down on a property. With remote real estate investing, you can use cutting-edge tech to cut through these time-consuming activities and simply buy properties outright. Because of this, it would be vital to check titles, complete inspection reports, engage in virtual 3D tours, learn about flooring and dimensions, and take your time before making the final call.
How to Buy Single-Family Rentals Online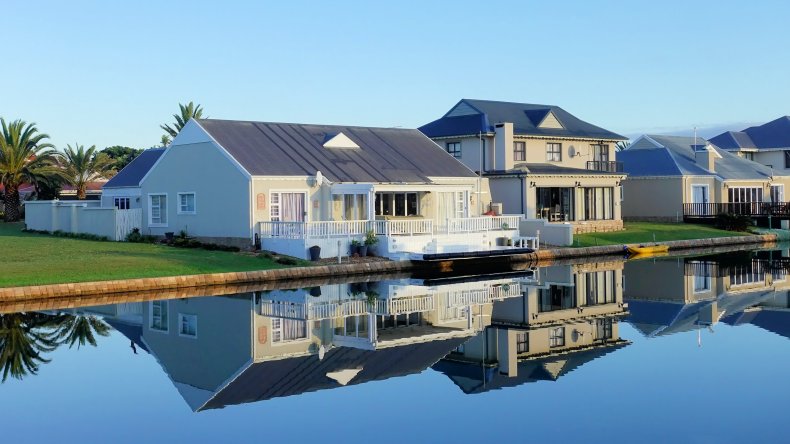 Today, emerging startups like Roofstock are transforming the $3 trillion single-family rental space. With over $2 billion in single-family rental transactions since 2015, Roofstock uses the right blend of AI and an experienced team of fiduciary advisors, businessmen, and real estate investors to offer affordable housing in over 70 U.S. markets.
They extensively focus on single-family rentals, and let you buy them outright with your credit card without the high fees usually charged by real estate agents. Here's how it works:
AI helps Roofstock locate and offer listings in rural and urban cores. They claim that only 15% of houses pass their stringent inspections and checklists before getting listed on the platform.
Built around educating future homeowners, Roofstock offers an in-depth analysis of income projections, inspections reports, flooring plans, 3D-tours, and every other detail you need for each property on their platform.
When you create a free account, you'll be able to browse through the listings and use highly customizable filters to find houses that meet your investment goals.
Even though you can buy houses outright using your credit card, you must get in touch with experts for a thorough understanding of what to expect.
All single-family rentals on Roofstock come with tenants in place so that you will earn passive income from day one. If your tenants vacate, a lease-up guarantee ensures that you'll still keep receiving rental payments even if the property is vacant.
When you close a deal, you can choose from a range of vetted property managers who will take care of tenants, monthly rents, and day-to-day activities in property maintenance. This way, you never have to worry about the property.
Apart from affordable listings, you'll save good money with their low service fees of only 2.5% compared to the exorbitant 6% charged by real estate agents. Roofstock is able to keep this low by using proprietary technology.
If you are not happy with your investment, Roofstock will allow you to undo the investment within 30 days of purchase. Just inform them that you don't like the property, and they'll buy it back from you.
You can find properties as low as $38,000 that generate a monthly gross income of $725.
The main advantage of buying a house from Roofstock is the low risk and high flexibility that they offer. Since single-family rentals are about to observe peak appreciation in 2022, now is a good time to purchase a single-family rental to make the most of upcoming gains.
The contents of this article is for informational purposes only and does not constitute financial or investment advice. It's important to perform your own research and consider seeking advice from an independent financial professional before making any investment decisions.