Sponsored Article
Here's How Kourtney Kardashian's Diet Helps Her Look Young At 41
A personalized keto diet plan, like one from Keto Cycle, is essential if you want to lose or maintain weight as you age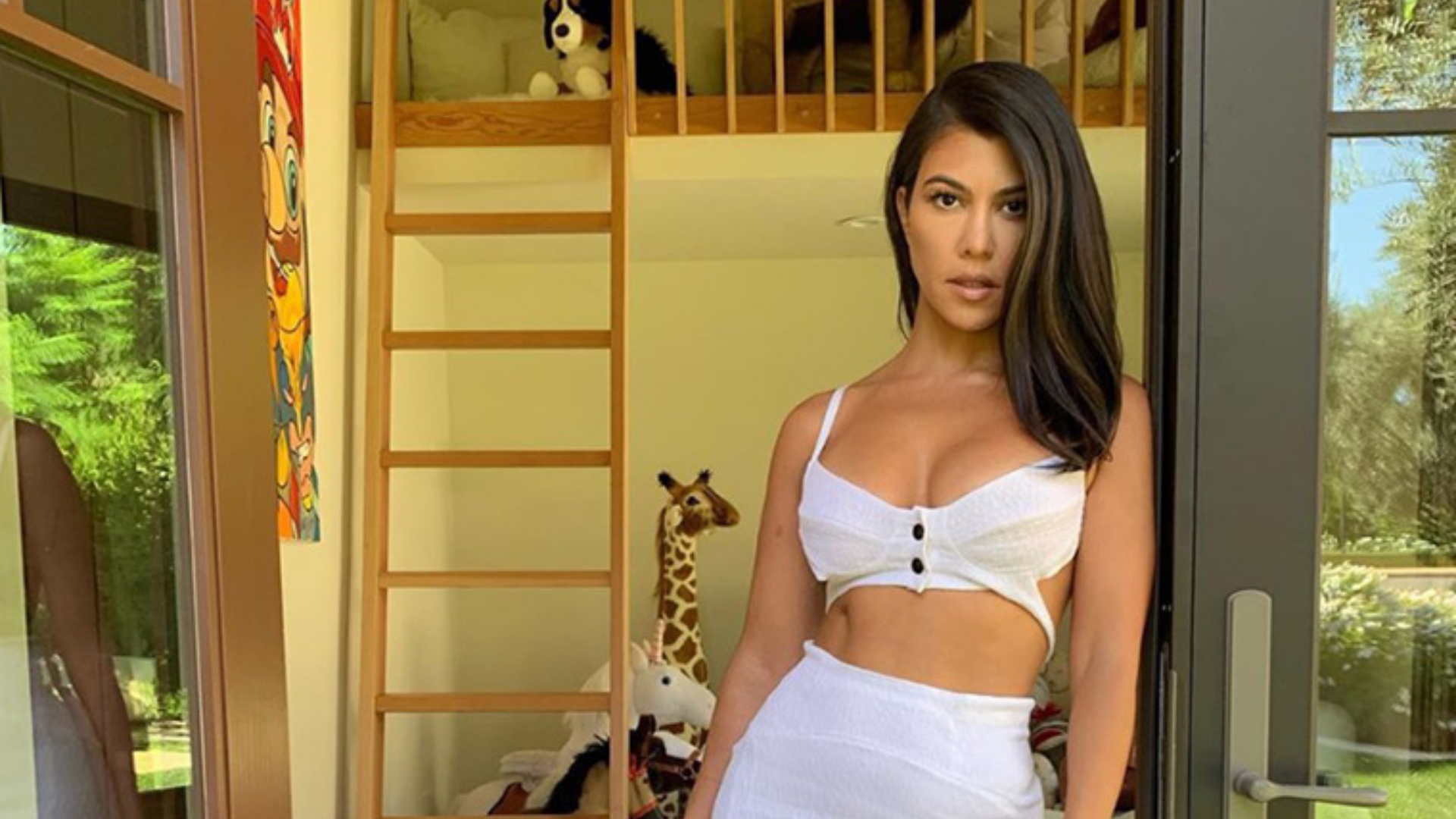 When it comes to looking young, Kourtney Kardashian continues to prove that age is just a number. At 41 years, Kourtney still maintains a healthy figure. What's her secret? Is there something she's doing that is worth a try?
Contrary to what others believe, money is not the only factor in looking your best. Kourtney, a mom of 3 and a woman well beyond the age of young adulthood, also shows that commitment and perseverance are key. Kourtney sticks to her health and wellness routine, which includes a keto diet.
A personalized keto diet plan, like one from Keto Cycle, is essential if you want to lose or maintain weight as you age. Each body type has different nutrient requirements but take it from Kourtney – a keto diet is the way.
Kourtney's Keto Diet Journey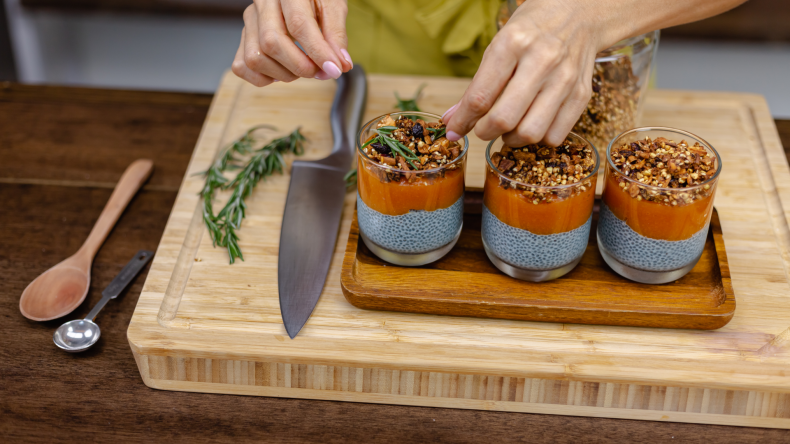 Kourtney Kardashian, 41, embarked on her keto diet journey two years ago and said that her "body never looked better". In Kourtney's experience, a keto diet helps the body stay in shape by curbing sugar cravings and burning excess fat. It is never about starving yourself. Keto is all about sticking to a low-carb, high-fat diet that can consist of fish, meat, vegetables, and dairy.
You can get your personalized keto diet plan from Keto Cycle but as for Kourtney, her body type and personal preferences mean sticking to vegetables and other sources of lean protein. Kourtney's keto diet consists of three meals each day with no snacking in between as much as possible. However, if she feels the urge to snack, it would be variations of likewise health-conscious choices such as walnuts, pecans, bone broth, or green tea.
Daily life, however, cannot always stick to the same routine. Keto diet can consist of various meal plans, but there may also come a time when following a keto diet becomes a challenge. To this, Kourtney shows that it is preferable to consider a realistic keto journey that is applicable to your life. Ever since Kourtney began her keto diet two years ago, there would be months when she will allow herself to go back to an eating lifestyle where she can eat other kinds of food.
So yes, it is possible to commit to a keto diet every few months and allow yourself to indulge in life's pleasures months in between. Take advantage of the benefits of a keto diet every now and then, but also remember that life is all about balance.
Top 4 Benefits Of A Ketogenic Diet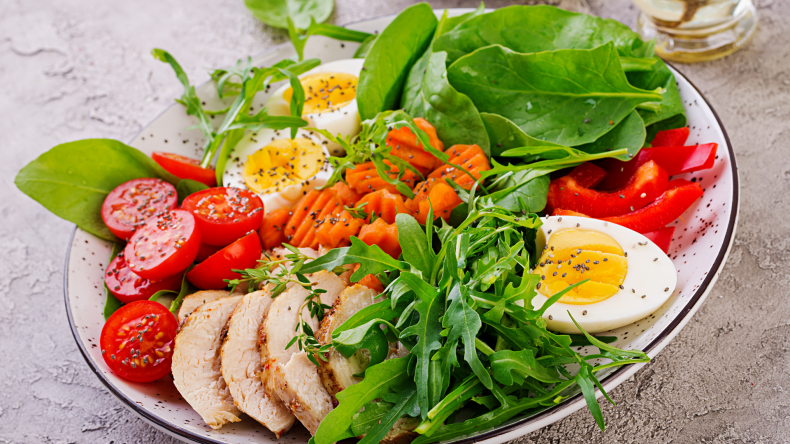 1. Lose weight without starving
Hunger need not be a side effect of trimming down bodyweight. A curated keto diet that is based on your food preferences and nutrient requirements ensures that you still get to take effective steps towards achieving a healthy weight, but without making you feel miserable because you are starving. Keto diet means eating healthy with the appropriate amount of food enough to satisfy hunger while allowing you to lose weight faster than those on low-fat diets.
2. Curb your appetite at a healthy pace
A well-formulated ketogenic diet only includes low-carb meals, which then causes an automatic reduction in appetite. Studies show that when people cut carbs and choose to eat more protein and fat, they end up eating fewer calories. Focusing on low-carb nutritional ketosis reduces elevated insulin levels and inflammation. This change signals the brain to eat less or want to eat less. If you find yourself wanting to satisfy unhealthy cravings in the middle of the night, embarking on a keto journey is one solution.
3. Lower risks of heart disease
One of the best ways to increase "good" cholesterol is to eat fat, and a low-carb diet includes a lot of fat. The higher the levels of good cholesterol that your body has as compared to bad cholesterol, the lower your risks of developing heart disease are. Hence, since a keto diet is a low-carb, high-fat diet, this lifestyle also lowers the chances of heart disease.
4. Reduce the risk of certain cancers
There is no single food or treatment that can cure cancer today. However, restricting carbohydrate intake helps the body fight cancer. A link between the keto diet and the slowed growth of tumors in mice as well as a few studies in humans with certain types of brain tumors prove that a ketogenic diet can interfere with tumor growth. The ketogenic diet deprives the body of glucose, so cancer cells that use more glucose are unable to grow.
Keto Meal Plans Inspired By Kourtney's Poosh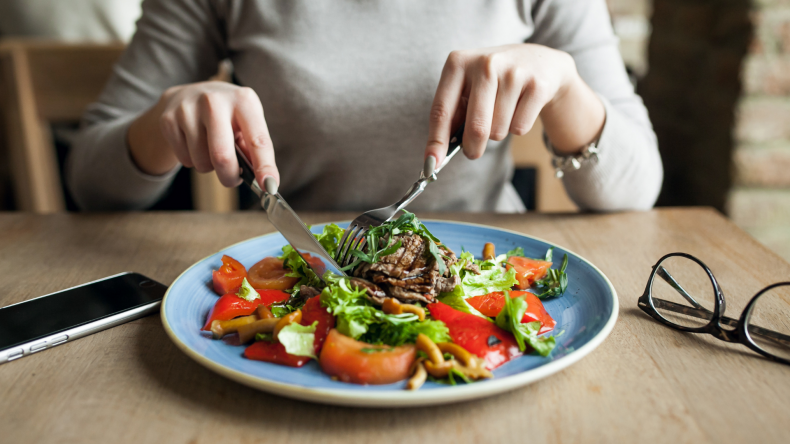 Gluten-free Taco Mix
Ingredients:
- 2 lbs ground chicken or turkey
- 1 red pepper, diced
- 1 yellow pepper, diced
- 1 large onion, diced
- 2 tablespoons of taco seasoning
Preparation:
1. Heat about 2 tablespoons of olive oil (or avocado oil, whatever you prefer) on medium-high heat in a pan and brown your onions. At this point, add some minced garlic with the onions according to your preference.
2. Throw the peppers in with onions and continue cooking and stirring until they get some color. Throw in the ground meat and immediately start to break it apart while it's browning to avoid getting huge chunks.
3. Sprinkle in taco seasoning and continue to stir and break up your chicken. Do not put the lid on the pan because it will immediately get juicy.
4. After all the ingredients are mixed well and the chicken has browned, it is up to you how long to continue cooking it. If you plan to finish it all in one day, browning it perfectly is recommended. If you plan to save some for another day, don't brown it too much so when you throw it back on the pan to heat up, it stays moist.
5. You can pour this taco chicken on top of any greens, tortillas, or taco shells. Adding guac and cheese is the perfect keto lunch or dinner meal. The possibilities are endless when the basics are easy.
Keto-Friendly Avocado Spread
Ingredients:
- Keto-friendly sourdough bread or 3 egg whites
- Drizzle of olive oil
- Mashed avocado
- Lemon juice
- Sprinkle of garlic powder
- Diced cucumbers
- Salt/pepper
- Pine nuts or any nuts (optional)
- Cilantro (optional)
Preparation:
1. Toast sourdough bread or whisk and cook the three egg whites, depending on your preferred base.
2. Mash the avocado. Drizzle with olive oil and lemon juice, then add a pinch of garlic powder.
3. Dice cucumbers and sprinkle them on top of the avocado mash.
4. Top with salt and pepper, pine nuts, cilantro, and a squeeze more lemon.
Keto Substitute for Mashed Potatoes
Ingredients:
- 1 head of cauliflower, cut into florets
- 2 tablespoons butter or butter alternative
- 1 cup heavy cream
- 1 cup white cheddar vegan cheese
- 1/2-1 teaspoon salt
- 1/2 teaspoon pepper
- 3 green onions, chopped
- 3-4 strips of bacon, crumbled
Preparation:
1. Boil or steam the cauliflower florets until they are soft.
2. Drain the cauliflower and put it back in the pot on low. Add the butter and heavy cream. At this point, you can mix with a handheld blender for a smoother consistency or mash it yourself for a thicker, chunkier consistency.
3. Remove from heat and mix in the cheese, salt, and pepper.
4. Once the cheese is melted, you can add the green onions and bacon.
Your Personalized Keto Diet Plan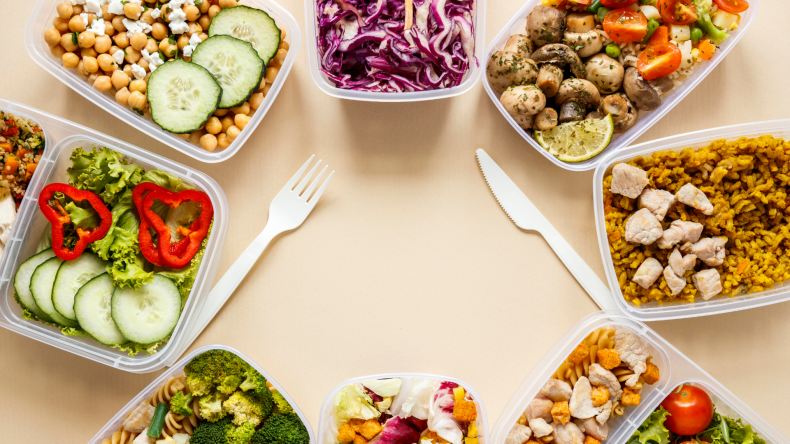 Whether you're just about to embark on your keto journey or you have been trying it by yourself for months, getting a personalized keto diet plan for health and wellness experts ensures that you maximize the benefits of a keto diet in a shorter amount of time.
Keto Cycle offers 75% off your personalized keto diet plan right here. Achieve positive results with a very low-carb, high-fat diet that is perfect for your body's needs and lifestyle.