Sponsored Article
Here's How Rowing Machines Can Help You Cross-Train
Cross-Training Can Also Help Prevent Overuse Injuries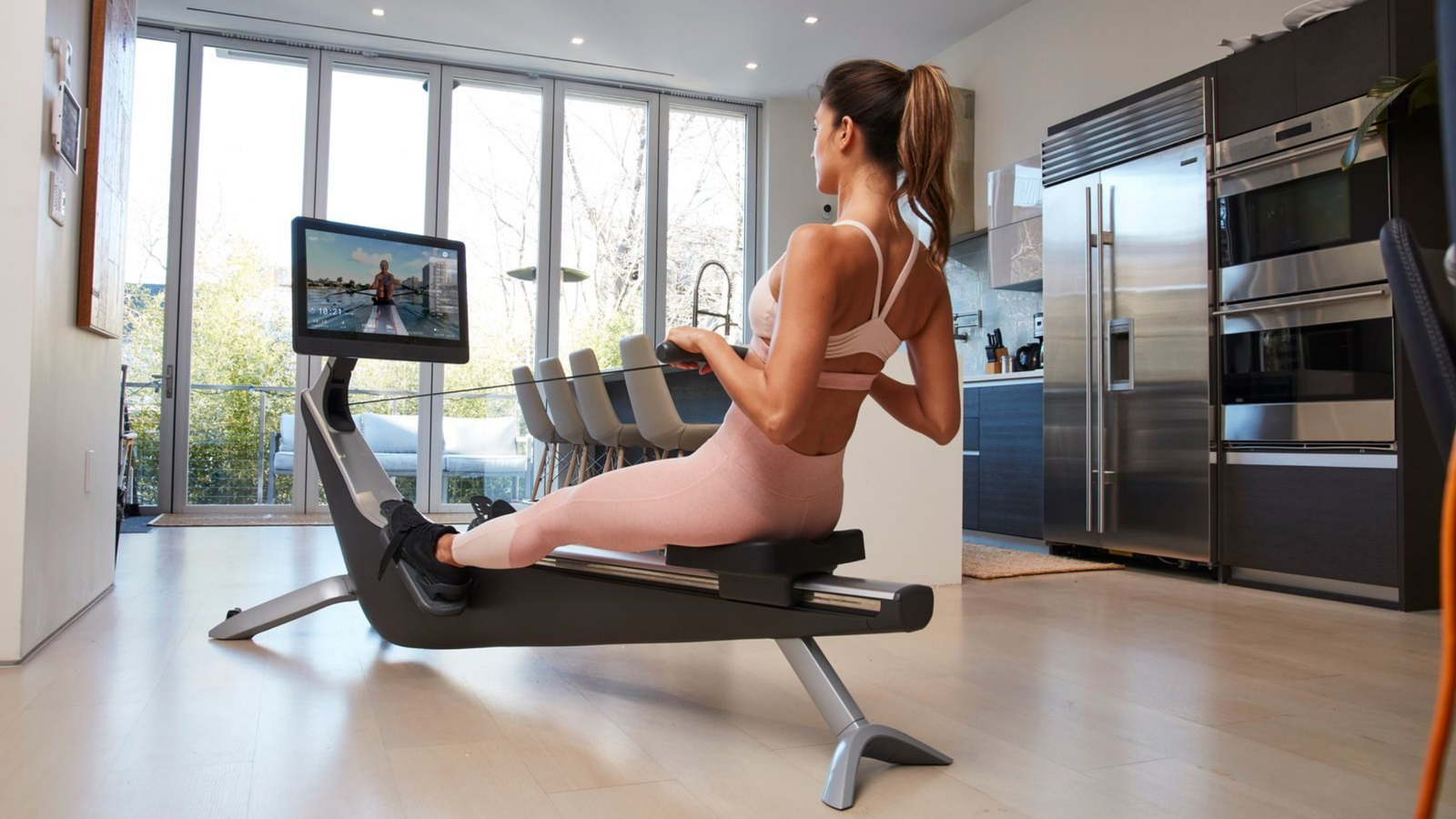 If you're an athlete or fitness enthusiast, you might already know it could be a fine line between training your hardest and overdoing it. Of course, you want to perform your best whenever you exercise, but practicing or training the same way every day might have more negative consequences than positive ones.
According to the Mayo Clinic, some of those negative consequences could be overuse injuries or even stress fractures, which stem from repetitive trauma and excessive use of muscles and joints. Common overuse injuries you might have heard of include runner's knee or pitcher's elbow.
If you're hoping to stay in the game and off the injured list, you might want to consider taking steps to prioritize your health and prevent stress-related injuries. Meet Hydrow, the innovative rower offering workouts filmed live on waterways around the world. How can more exercise help you avoid future injuries? It's called cross-training, and we'll help explain how the Hydrow can help you cross-train your way to the top of your sport.
What is Cross-Training?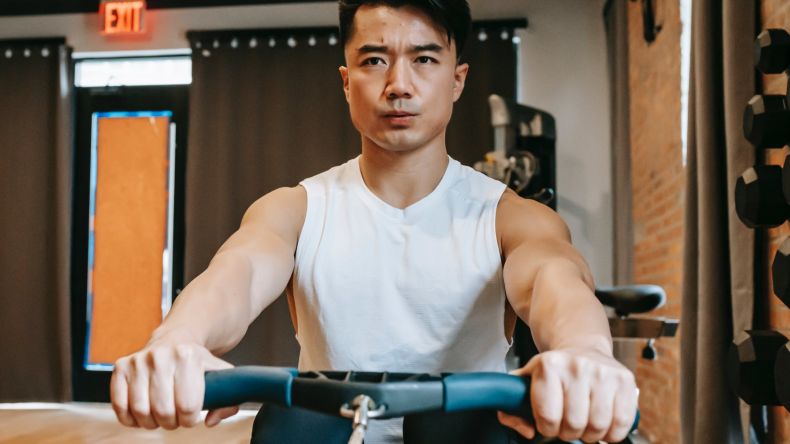 According to the Mayo Clinic, you could prevent repetitive stress injuries by cross-training, which involves mixing up your usual fitness routine with low-impact activities instead of overdoing it on one type of exercise. These activities engage different muscle groups without putting too much stress on any particular one. Essentially, cross-training means participating in sports or exercises that are not the athlete's primary sport but could help build strength and endurance.
Rowing machines represent another great opportunity for cross-training. That's one of the ways professional runner and Olympic hopeful Keira D'Amato gains an edge on her competition. She uses her Hydrow to cross-train and help her reach her Olympic goals.
"Running is a very high-impact sport. It's really hard on your body, and there are lots of different overuse injuries you can get," D'Amato said in a blog post on Hydrow's website. "I already run over 100 miles a week, so my coach and I were looking for other ways to supplement my training. We to needed [a] low-impact cardio activity that was fun—that I would like to do. The more fun you can have while exercising, the more likely you're going to do it."
D'Amato explains that she enjoys the intensity of a Hydrow workout. Not only does rowing engage 86 percent of your muscles—as one small 2008 study by the English Institute of Sport found—but Hydrow also offers thousands of expert-led classes that engage you on the rower and down on the mat.
"I have to run [around] 10 miles to get that kind of burn without injury...meanwhile, I can be on a rower for 5 minutes and be so thoroughly exhausted," D'Amato noted on the Hydrow blog. "The ability to cram all that awesomeness into a 10, 15, [or] 20-minute session is really great."
How Can You Use Your Hydrow to Cross-Train?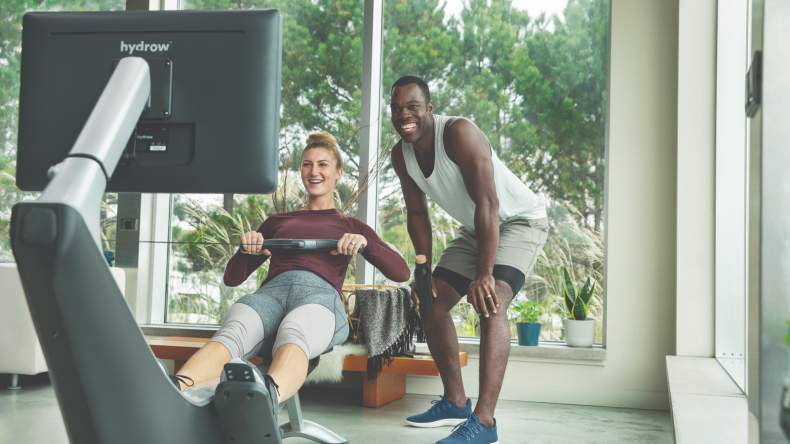 Hydrow rowers are celebrated for their innovative design, including their real-feel drag technology, ergonomically designed handles, precisely-placed cushions, 22-inch high definition screen, and so much more. Click here to view all the specifications and buy one for as low as $63 per month.
But what makes the Hydrow experience so unique? It's not just about the state-of-the-art technology and sleek design; the true star might just be the Hydrow membership. With the $38 monthly membership, you'll gain access to thousands of on-demand and live workouts—all led by top athletes and trainers—available both on your Hydrow and via the app.
You could row through scenic landscapes around the world, with the sights and sounds projected right from your rower, while the instructors motivate you through full-body workouts. You might even encounter some wildlife or boats on your virtual rowing adventures, all from the comfort of your home.
What will a cross-training workout with a Hydrow look like? Here's a sample from the experts at Hydrow themselves:
5-minute easy row warm-up
10 pulls; five push-ups and five crunches; repeat two more times
20 pulls; 10 reverse lunges and 10 squat jumps; repeat two more times
30 pulls; 15 burpees; repeat two more times
30-second row; 30-second plank off the rower; repeat five times
Cool down
The Hydrow workouts aren't just focused on the rower. They also get you off the rower and down onto the mat. The instructors curate intense routines that combine yoga, strength training, and Pilates with the full-body rowing experience.