Sponsored Article
Here's How to Speed Through Airport Security On Your Next Flight
Breeze Through Your Airport Check-in With This Safe, Easy, And Touchless Security Service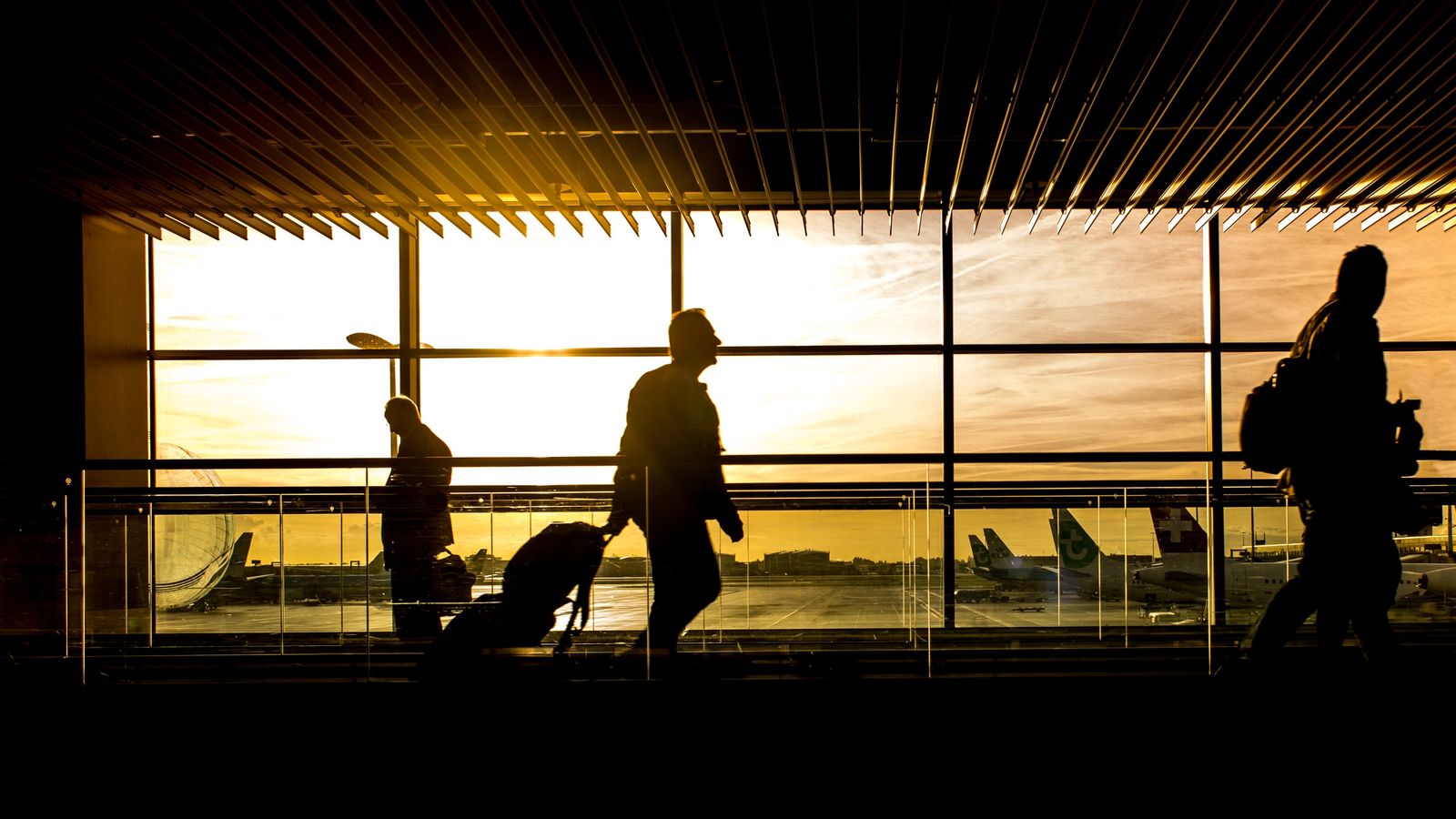 While the anticipation of catching a flight can be thrilling, there's nothing enjoyable about waiting in line. Sure, it can teach you a thing or two about how patience is a virtue, but patience might be the last thing on your mind when you just want to sit comfortably near your boarding gate. Especially with the holiday rush, queues are sure to get longer and more hectic, which is why you might consider a quicker check-in process through an airport security lane like CLEAR.
Fast-track your way from check-in to boarding with CLEAR by signing up through their special promos, right on time for your next trip. Get a taste of the touchless travel life with CLEAR's two-month free trial or make it official with a one-year membership!
Gaining access to a CLEAR pod is your ticket to shorter wait times en route to your terminal gate. This Valentine's Day, give the gift of swift travel to a friend (or yourself!) by purchasing a CLEAR gift card. Check out with the promo code NEWSLOVE to get a one-year membership for only $129 (valued at $179)! Promo is valid through February 14, 2021. Click here to find out more.
3 Main Bottlenecks Before Flying Out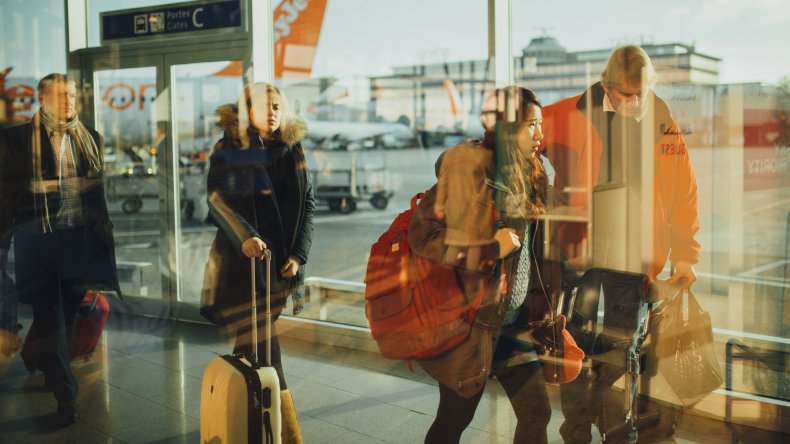 1. Baggage Check-In
The first thing you usually see when you walk into the airport is a winding line of passengers waiting to claim their boarding passes and check in their luggage. What can make these lines even worse are large group check-ins as they usually aren't allowed by airlines to check-in online for security reasons.
Pro-tip: If you're allowed to check-in online, don't miss out on the opportunity. The only thing you'll have to do once you arrive at check-in is head straight for the baggage drop counter, which tends to have a shorter line. If there's no online check-in, however, it won't hurt if you arrive at the airport hours before your flight's ETD.
2. Boarding Gate
Do you know what a flock of vultures look like when they're closing in on their next meal? That's what some airport gates look like when it's close to boarding time and passengers are eager to get in line. Sometimes, it's more than just finally being inside the plane: It's either a fight for the aisle seat or space in the luggage compartment or both.
Pro-tip: Respect the boarding order. Lines will flow much faster in an organized fashion and, let's be honest, cutting in front of someone in line really isn't a good look on anyone. Wait to be prompted by the gate attendant when your group or section is called, then line up accordingly.
3. TSA Security Line
Another zigzag line you might be familiar with is the queue by the TSA. During peak hours, the line can almost seem endless, and when you finally make it in front of the TSA agent, you'll still have to take off your shoes, items from your pockets, large jewelry, belt, and jacket to complete your TSA screening.
Pro-tip: Having a TSA Pre-Check approved status (which you can apply for online and in-person) has a major benefit of shortening your wait time on the security line. There's no need to take off your shoes, belt, or jacket, nor do your laptop and carry-on liquids need to be unpacked. A Pre-Check can get you through the queue fast, but complementing that with a CLEAR identification check gets you through to your boarding gate even faster.
What Is CLEAR?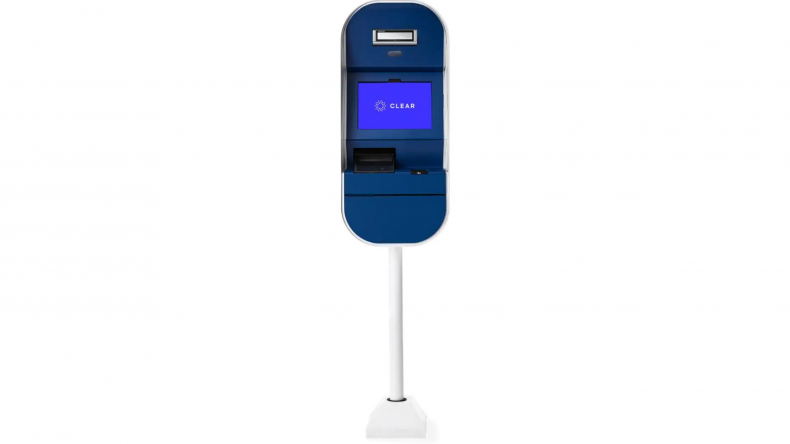 An advanced form of identification, CLEAR is an easy, safe, fast, and touchless system that verifies your identity at airports to help you get through airline check-ins much faster than the traditional way of lining up at counters or scanning documents at kiosks. A CLEAR pod scans your eyes to confirm your identity, then once it recognizes you, you're on your way to TSA security check.
Paired with your TSA Pre-Check status, CLEAR makes your travel time from check-in to boarding gate much faster and easier. You can also use the Home To Gate feature on the CLEAR app to estimate travel time to the airport to get to your gate on time - and it even estimates a shorter travel time if you have a TSA Pre-Check status.
Sign Up With CLEAR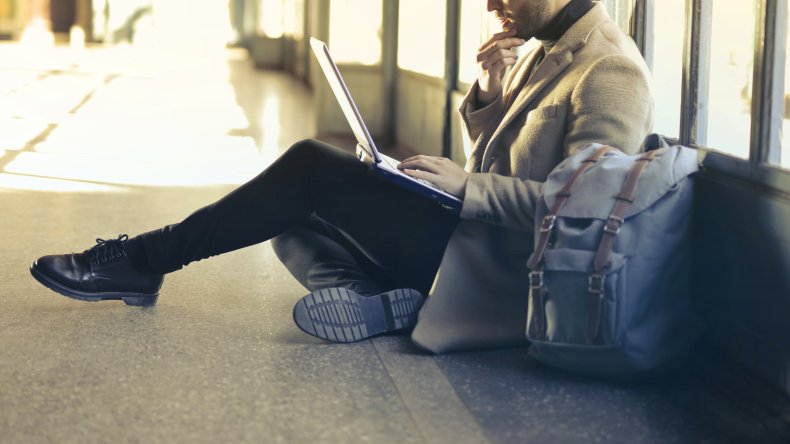 CLEAR has more than 50 locations nationwide, becoming a more popular security convenience in these modern times. Its safe, touchless identification process can make your TSA check a fast and comfortable experience, while all the ruckus of the airport happens around you. Sign up for a CLEAR subscription in time for your next flight!
One-Year Membership
If you're comfortable making the year-long commitment for safe, touchless travel, get a one-year membership gift card for you or your loved one for only $129 (valued at $179) this Valentine's Day! Use the promo code NEWSLOVE upon checkout. Promo is valid until February 14, 2021. Click here to find out more.
Enjoy fast, safe, and touchless travel with CLEAR when you sign up for a membership here.