Sponsored Article
Here's How This Cesar Millan-Approved Smart Collar Uses Wireless Fences to Keep Your Dog Safe
There's No Need to Worry About Your Four-Legged Pal Going Missing With This Essential Safety Device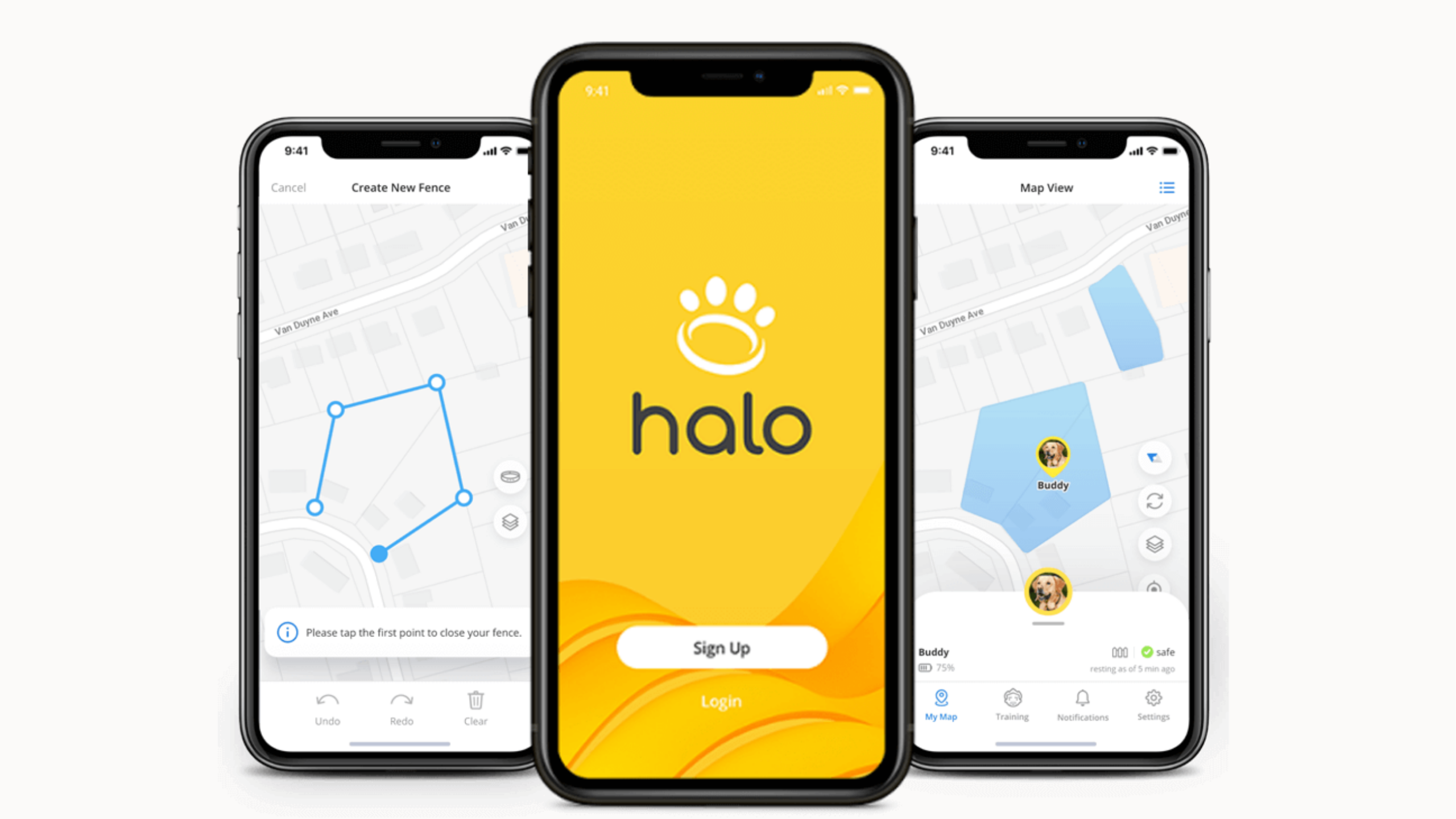 Gone are the days when dog fence technology, dog collars, GPS collars, and training collars were all sold separately. Now, there's an all-in-one smart collar that lets you keep your dog inside wireless fences you can create on your phone; tracks your dog's location and activities; monitors your pet's safety; activates boundary training prompts; and even creates wireless fences to keep your dog away from busy streets, oncoming traffic, and other potential hazards.
Designed with the technological know-how of Internet of Things (IoT) industry pioneers Ken and Michael Ehrman, plus the world-renowned canine training of Cesar Millan, the trio created the Halo Collar. It's a smart dog collar that helps solve the problem of hyperactive dogs with zero boundaries by allowing the pet owner to create their own wireless fences to keep their four-legged companion safe from harm.
Wireless Fences: The Game-Changing Containment System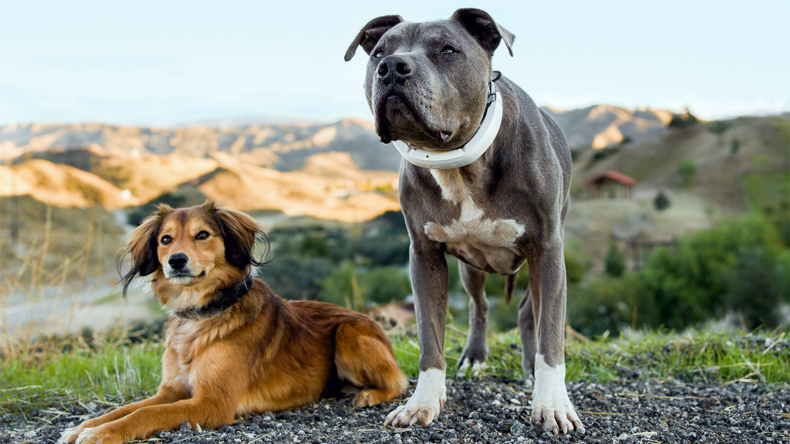 The Halo Collar uses advanced technology to create a safe zone. Through GPS and GNSS (Global Navigation Satellite Systems), you can create virtual enclosures of any size for Fido to safely and freely roam around. In most cases, this costs less than current "wired" fences, which can't be taken with you.
Wireless Fences Versus Physical Fences
While there's nothing wrong with having a physical fence, a wireless fence doesn't require you to buy fencing materials and dig through the ground to put one up. Moreover, just because there's a visible fence, doesn't mean that your pet is guaranteed to not run away. Your dog will still need boundary training to understand why they should stay inside the fence.
An in-ground wired fence is the same as a wireless fence in the sense that there's no visible barrier present to keep the dog from chasing cars or running through busy streets. The main difference is that the in-ground wired fence is powered by a transmitter that emits a digital signal through cables dug into the ground and is connected to a dog collar that would send signals to it if the pet is close to the border. Some in-ground fence providers also offer dog training to teach your pet how to adapt to the different prompts from the collar, but these often use outdated methods.
Whether a physical fence or an in-ground wire fence, there will still be some manual labor to be done to install the system. However, with the Halo System, you completely bypass the physical work that comes with setting up a physical fence and you can do it all digitally on your smartphone.
All you have to do is use the map feature of the Halo app to draw a fence, and the collar receives the information to deliver the needed prompts to your dog whenever necessary. You can also draw out the wireless fence by walking the desired perimeter with the collar in hand. You can create up to 20 fences anywhere in the world to keep your pet safe wherever you are.
How to Train Your Dog With Halo Collar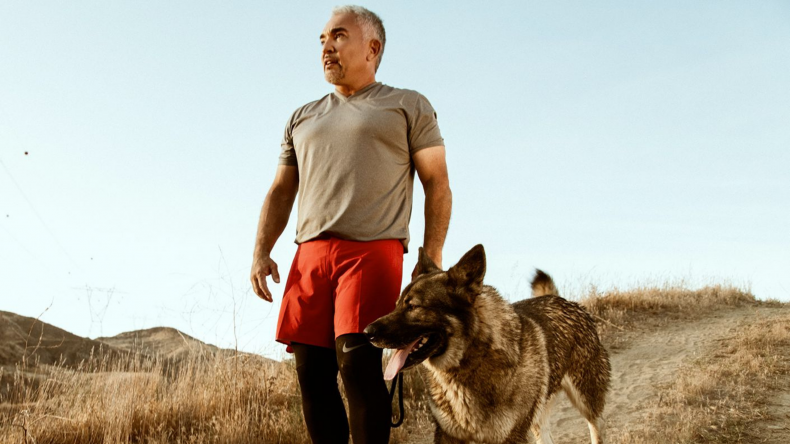 A 21-day training program formulated by famed dog behaviorist Cesar Millan is included with the Halo Collar so that you and your pet are well acquainted with the collar's many features. Here's the gist of what you'll learn in three weeks:
Day One
In case you've wondered what it's like to have your dog trained by Cesar Millan, this program is as close as you can get. The first day of training involves setting up the Halo Collar for your dog and becoming familiar with the functions of the Halo app. In addition, you'll learn how to communicate with your dog more effectively through a series of quick-start essential lessons, so you can have a better relationship with your pet and become an awesome pet parent.
Day Two
On the second day of training, you'll train your dog on how to get comfortable wearing the Halo Collar around his or her neck—though it's not so simple as buckling it around their neck. Many dogs are fussy about wearing certain things, so you'll need to assure your dog that wearing the Halo Collar is actually good behavior. You can let your dog warm up to the Halo Collar through Millan's different methods of using positive reinforcement when introducing your dog to their new accessory.
Days Three Through 10
For about a week, you'll tap into your dog's learning skills by training them on how to adapt to the Halo Collar indoors. Included in a Halo Collar box are Halo Beacons that are connected to the collar via Bluetooth. These beacons are primarily used for indoor training, but they can also be placed in areas or rooms around the house that are strictly off-limits to your dog to keep them safe. Warning, boundary, and emergency prompts are customizable with 15 levels of volume, static, vibration, sounds, and tones to allow your dog to learn correct behavior and provide them with positive associations when needed.
Days 11 Through 21
The final step in the Halo Collar training program is the outdoor training that lasts for 11 days. Just as your pet has been trained with the Halo Collar indoors, the same behavior must be adapted outdoors. There are far more distractions outdoors, so Fido will need to master his focus on the collar's prompts to know he is on the right track. As soon as your pet becomes better adapted to the collar, they'll be less likely to run away from home.
Halo Collar's Other Game-Changing Features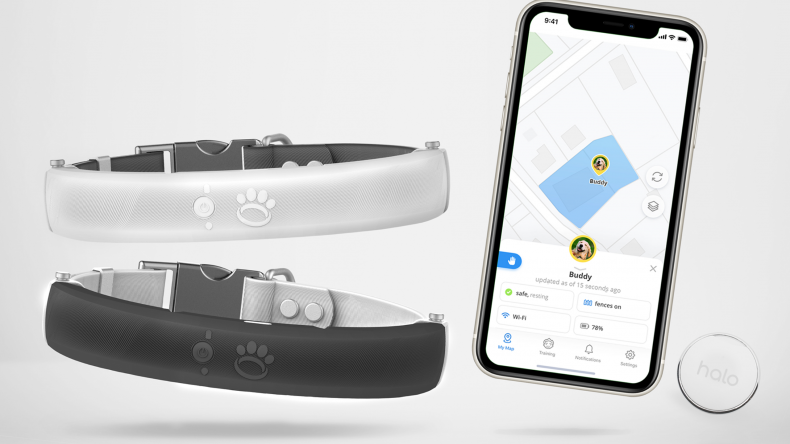 Safety Net
While you're in the office or out of town, there's no need to worry about your dog running away from home without your knowledge. Simply open the Halo app that's connected to the Halo Collar around your dog's neck to know what your dog is up to from afar. The collar uses a combination of GPS and GNSS for a more accurate read on your pet's location around your home or virtual fence.
Activity Notifications
It's not easy to keep a constant eye on Fido, especially when you're busy with chores around the house or work deadlines. Most dogs require freedom to stay healthy, with most needing one to two hours of exercise daily. If you have a rather mischievous dog, it's difficult not to be anxious wondering if he or she is planning for a fun run around the neighborhood. To keep your anxiety at bay, the Halo Collar keeps you up-to-date on your pet through in-app and push notifications, but the notifications only occur to keep you in-the-know. If they're in any potential danger of escaping the wireless fence, the Halo Collar will automatically guide your pup back inside using the prompts you've set and the training you've taught them.
Health Tracker
If you love checking your personal fitness tracker to monitor how many steps you've accomplished so far or how long you've stayed at rest, then you'll enjoy the tracker embedded in Halo Collar to track your pet's activities. The tracker helps you stay on top of your dog's health and ensure they're getting enough activity throughout the day. This can also help identify any drastic changes in your dog's activities, like if they're taking more resting periods than walks or runs—which might call for a checkup with the vet.
Prevention Feedback
The only way to keep emergencies or accidents from happening is through preventative tactics. That's why the Halo Collar keeps track of how many Preventions occur with your dog going too near the fence's boundaries. The number of warning, boundary, and emergency prompts triggered are documented to help you determine if your four-legged best friend might need further training to stay safe within the fence!
Choose the smart route and invest in a smart collar for your dog to keep him or her safe wherever they run and play. Get the Halo Collar for only $799 (original price $999) when you use the promo code BESTFENCE upon checking out. Order your Halo Collar here.