Sponsored Article
Here's How You Can Get Great Content to Binge-Watch (At Low Prices)
Your One-Stop List To Your New Favorite Shows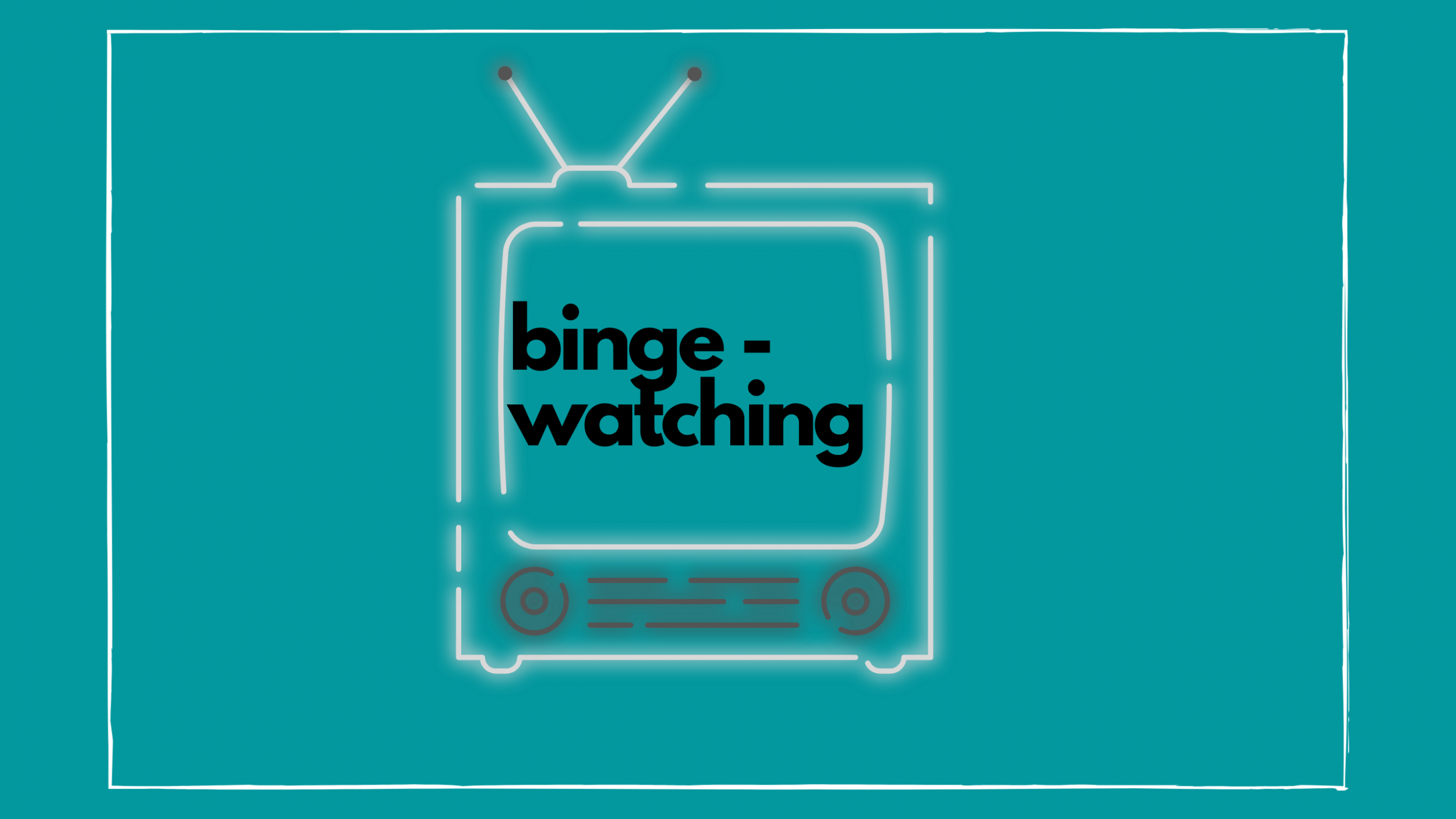 Are you bored at home and you have got nothing to watch? Is your mind also blank when it comes to choosing a particular show? Are you struggling with choosing one streaming site and sticking to it?
If your answer to any of these questions is "yes," then you are in the right place. During the pandemic, all of us are struggling to make ends meet. Sometimes you have to make a tough choice between two of your favorite meals, and it truly feels miserable. In the midst of all this, you may want to unwind a little and binge-watch shows and movies to relax and let loose.
Hulu is one of the most popular streaming websites for watching new and fantastic content at low prices. Millennials and Gen Z especially seem to prefer Hulu due to the wide variety of TV shows the site has written with careful consideration and keeping the audience entertained.
Low on the Pocket
Streaming websites are the "IT" business when it comes to digital media, streaming content, and information technology. Netflix changed its pricing last year and increased it a few dollars.
Netflix's well-liked plan that offered HD streaming went from $11 to $13 per month. In contrast, Netflix's highest-priced program, which provided 4K resolution and the perk to watch content at four different devices, simultaneously increased its price from $14 to $16. However, their basic plan, which did not have the option of 4K resolution or HD, was increased from $8 to $9.
What came as a surprise and a welcoming treat was the drop in prices of Hulu's subscription plan just when Netflix increased their pricing. It may have been a bluff on Hulu's part in the early months of 2019 but looks like; it did pay off! With the pandemic taking our life to the confinement of our rooms and house, binge-watching a show seems like the most tranquil escape from reality. That's where Hulu hit the target since the streaming service provides TV shows which have aired on the Cable.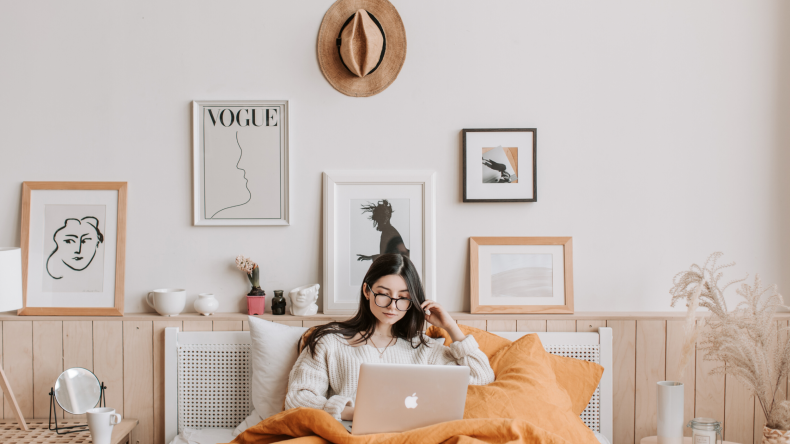 Another perk of the deal with Hulu has Live TV at your service. HBO is readily available to Hulu users, although Hulu Live TV costs quite a bit higher than its regular plan. You can also use Hulu with Nintendo Switch and XBOX stores.
Imagine getting your favorite shows like Brooklyn Nine-Nine, The Handmaid's Tale, and PEN15 on just $5.99 per month. That seems like a lot of savings, doesn't it? With a pricing hike in almost every sector of life, it looks like Hulu is considerate of us having experience and giving us a chance to binge-watch our favorite shows at low prices.
Since we promised to get you great content to binge-watch at low prices, here is a list of few of the fantastic TV shows and movies that you can watch as low as $5.99 per month
1. The Handmaid's Tale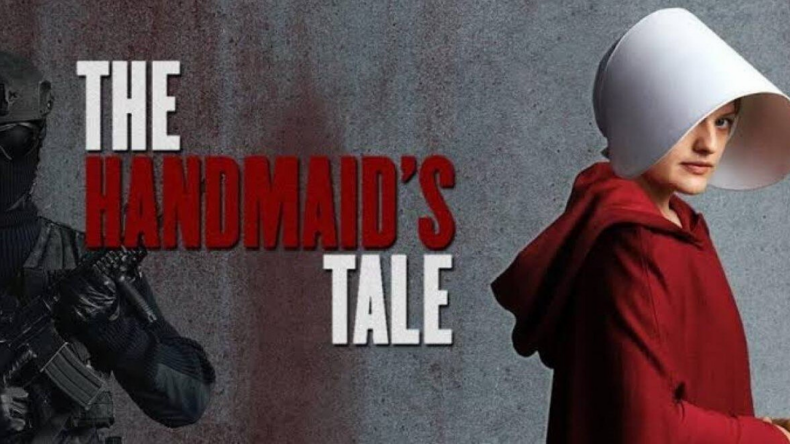 You would be living under a rock if you did not know about this show or the famous novel. Written by Margaret Atwood, the show revolves around a dystopian story set in New England where the plot revolves around the main character, June, who is a fertile woman. She lives under the strict law and order of the Gilaedan officer and his wife. June is a concubine to the officer and will bear his children. The entire system and government officials are shown as corrupted individuals. The system of Gilead is flawed. It requires women to submit to their controlling nature. It also kidnaps women from their regular life and enslaves them to be a concubine to the officers. Margaret Atwood's idea of the world is where women are at the beck and call the officers and people in power. The author depicts the problems women face in a controlling environment.
The world-famous novel turned a famous original show of Hulu gained a lot of momentum and love from the masses after it was aired the first time in 2017. The show was quite renowned for carrying forward the feminist narrative. It is counted as one of the best feminist dystopian novels. It is also noted that in modern times, there have been very few dystopian novels that have garnered that kind of attention, love, and fame.
The Handmaid's Tale is also a perfect watch for you if you are from the school of thought that women should be controlled for the next generation's ideal upbringing.
The Handmaid's Tale has a whopping 88% rating on Rotten Tomatoes and an 8.5 rating on IMDb.
2. PEN15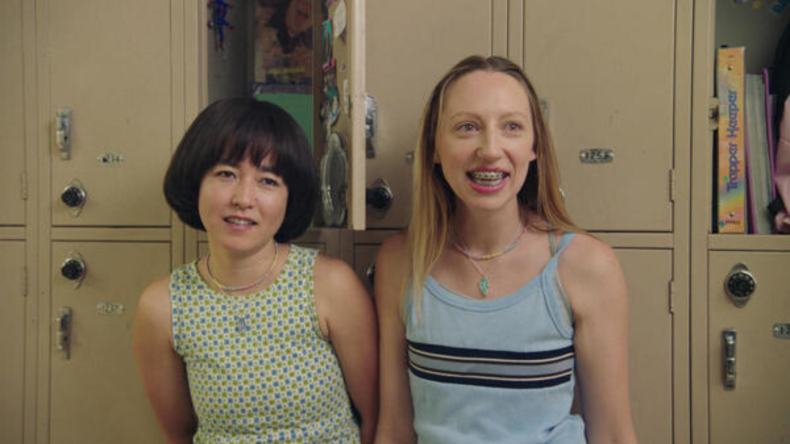 If you are in the mood to watch something light, funny, hilarious, and totally a binge-watching series, then PEN15 is your go-to choice.
The show first aired in 2019 and has been one of the favorites of many series on Hulu.
Described as "cringe comedy", PEN15 revolves around two teenagers who are in their middle school. Set in 2000, the two actors playing the role of the teenagers are also the producers of the show. Maya and Anna face the classic dilemma that every teenager goes through in his/her life. Whether to be a loud, out-going, and a "cool" person in their school or whether to be a straight-A nerd student, the choices are tough since Anna and Maya are enchanted by the idea of being accepted into the cool gang.
High school drama follows the two teenagers, and the stories unfold from there. Will the two best friends choose the lane of self-destruction, or will they rise above the pettiness that surrounds high school? Binge watch the show now and find out what lies ahead of the two comic teenagers!
PEN15 has an astonishing 7.9 rating on IMDb and an excellent record of 93% of the Rotten Tomatoes users' recommendation.
3. Brooklyn Nine-Nine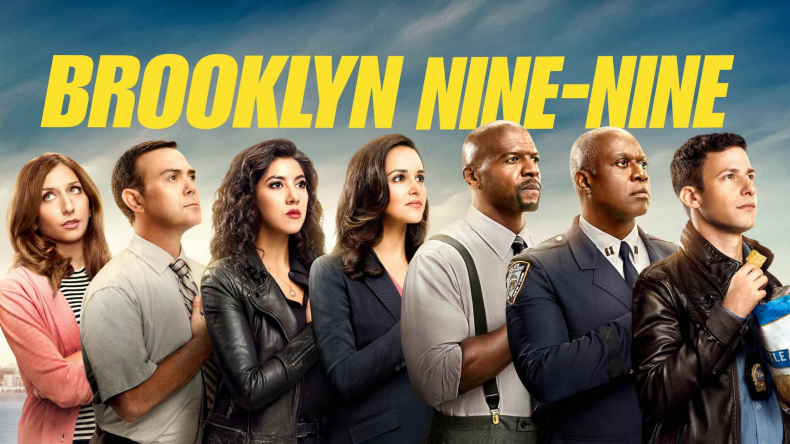 Arguably the most famous comedy show, Brooklyn Nine-Nine, is the hottest thing right now to watch. First aired in 2013, the show broke records left and right due to its inclusiveness in the cast, impeccably written script, and outstanding acting.
The sitcom is based on an odd combination of a team in the precinct of New York, where the detectives solve crime in a fashionably fun manner. The sitcom heavily revolves around Jake Peralta, the main character and the lead detective who works under the new commanding officer, Raymond Holt. Holt is a black gay Captain first time appointed in the New York precinct, and it has been a tremendous honor for him to be the first gay black man to be leading from the front.
Brooklyn Nine-Nine would be your perfect binge-watching partner due to the things happening in the current affairs. You would be able to empathize with the #BlackLivesMatter movement as Raymond Holt and Terry – another detective on the team, are black men. They narrate their struggles of being a person of color while living in the famous and diverse city of New York.
The comedy show also has very wholesome characters where there is a duo of best friends, striving hard to be together. At the same time, life takes them through ups and downs. The viewers also go gaga over a couple of Jake and Amy - two detectives whose love story begins with hating each other. Brooklyn Nine-Nine is, without a doubt, a fantastic show with a diverse cast and flawless acting skills.
The show garnered a massive success in the shape of 8.4 ratings on IMDb and 95% likeness on Rotten Tomatoes.
4. Veronica Mars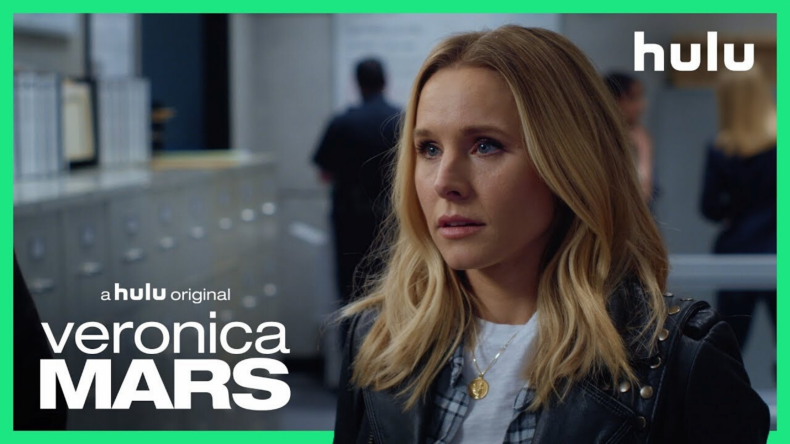 If you are a fan of crime shows mixed with humor and a sassy style of delivering dialogues, what are you waiting for? Veronica Mars is your show to watch. The show stars the main character Veronica Mars who used to be the queen of her time while having a jock boyfriend and hip friends. Still, suddenly, her life takes a turn, and she starts becoming an outcast. When her best friend is murdered and her father is removed as the Sheriff of the town, Veronica takes control of the situation and starts finding clues of what went wrong. She partners up with her father, who has now turned into a private investigator. Together, they crack open the vulnerabilities in the mysterious cases of the town, Neptune.
Veronica Mars is played by the famous Kristen Bell. The acting, screenplay, dialogue delivery, and cinematography are entirely flawless. The show has a strong rating of 8.3 on IMDb and 92% on Rotten Tomatoes.
Your wait to find the best shows on low prices is now over! Take some time off from your tight schedule, light up some candles, put on your PJs, dim the lights of the room, lay back and dive right into the world of Jake Peralta, Veronica Mars, Anna, and Maya and find out the mystery behind the system of The Handmaid's Tale.