Sponsored Article
Here's What Your Eyeglasses Shape Could Say About Your Personality
We're Diving Into 6 Common Frame Shapes and What They Might Say About Your Personality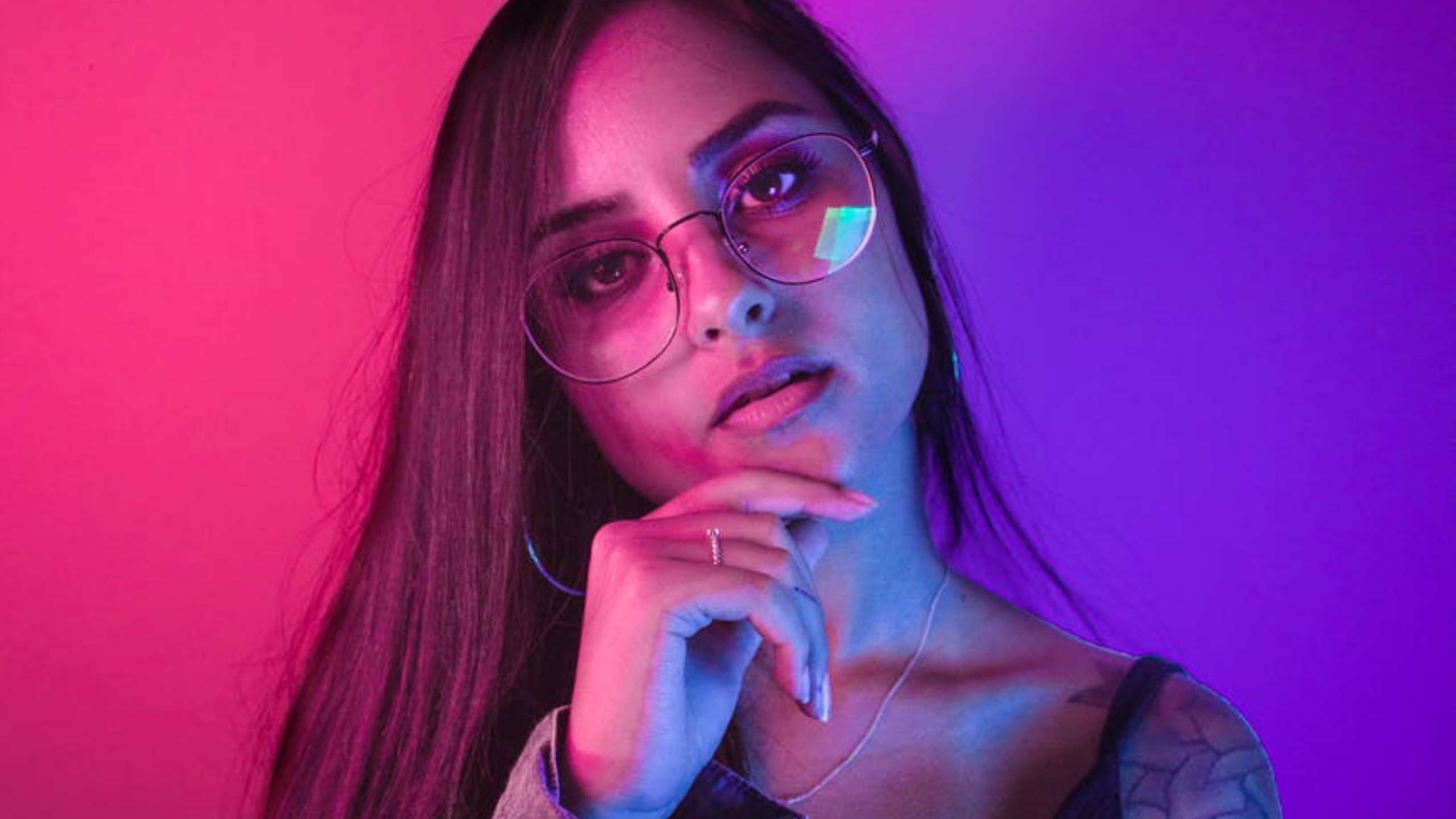 Regardless of your style, your eyeglasses are likely one of the first things people notice about you. Are you colorful and bright? Shy and subdued? The frames you don could say more about you than you realize. We're diving into six common frame shapes and what they might say about your personality.
1. Aviators Are for the Adventurous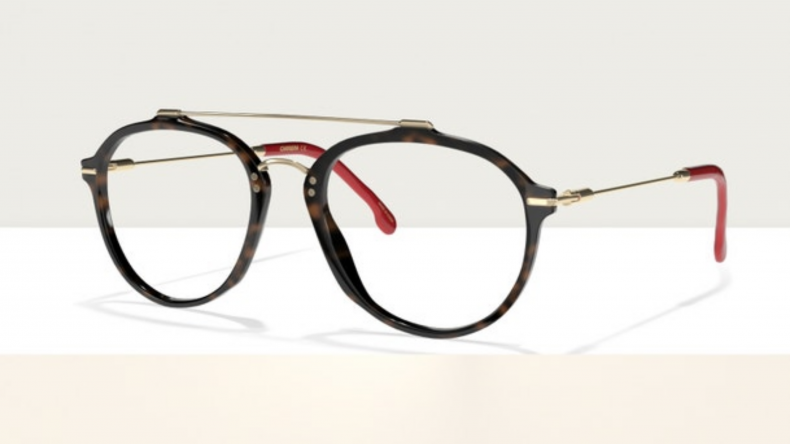 Aviators are the type of glasses you could put on before you fly a helicopter or take your first flying lesson. But everyone has different perspectives on what counts as an adventure. Maybe your idea of risk is going to an unfamiliar bar for happy hour. Or maybe it's free-climbing a mountain. With aviator frames on, you could look as cool as Tom Cruise in Top Gun, whether you're skydiving or testing out that mysterious-looking fruit from the farmers market.
Ready to walk the talk? Click here to buy the aviators pictured above, the Carrera CA174, for just $144.
2. Give Us a Wink in Your Cat-Eye Glasses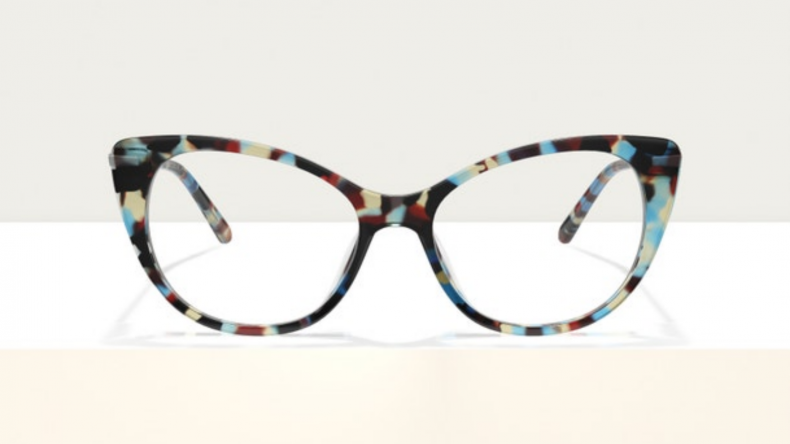 Any makeup mogul knows that a cat-eye look likely means that girl could be feeling confident in herself and her eyeliner. When you have your cat-eye makeup look on, you're probably making eyes at the cute bartender who poured your drink or getting handed phone numbers like they're going out of style. So it should come as no surprise that cat-eye glasses seem to be the eyewear equivalent of a cheeky wink. With such striking frames, you're bound to get extra attention and compliments. And why shouldn't you? You look incredible. It's been a while since you've had a pep talk from a stranger in the women's bathroom of a bar. But putting on your cat-eye frames is almost the same thing.
If she's confident and she knows it, click here to buy the cat-eye glasses pictured above, the Phoebe Couture P324 from Befitting, for just $160.
3. No Fuss, All Angles, Rectangles That Is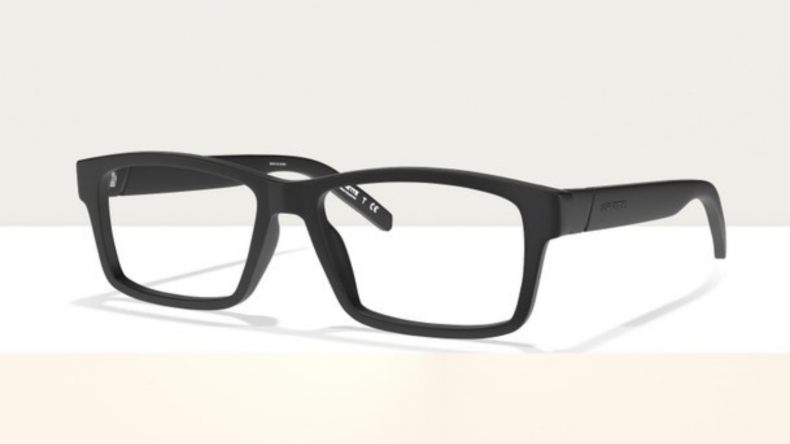 Rocking these rectangular frames probably means you veer toward the pragmatic side of the personality spectrum. You might have a minimalist approach to life. You probably like simple, clean lines, and for products to serve their purpose without much flair. Are you a scientist, mathematician, or architect? Then rectangular frames could be for you.
If you're the bolder type, you could spice up your rectangular frames with an interesting, but still understated, choice like these clear frames from Befitting.
Click here to buy these rectangular frames, the Arnette AN7179, for just $103.
4. You're Off the Walls With Those Oval Glasses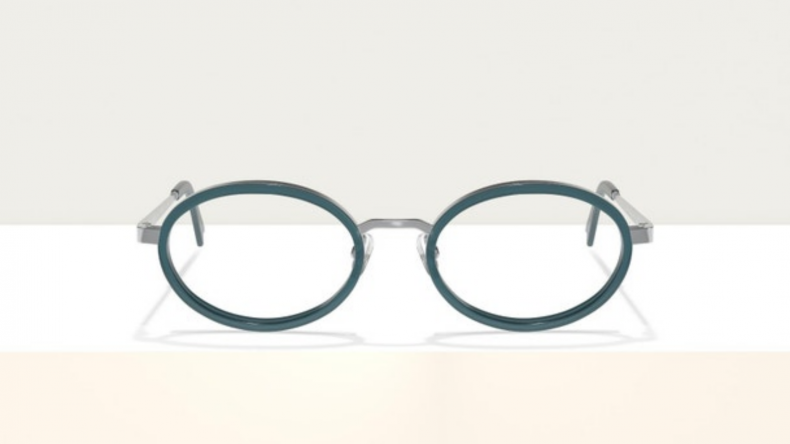 You might be the quirkiest one in the bunch. Your loved ones probably describe you as the artistic type, whether or not you actually make art. Or maybe you love finding unique, overlooked items at thrift stores and styling them in ways your friends never would have thought of. Maybe you were born to stand out in every aspect of your life. Even if you're on the introverted side, you're likely not afraid to let your style do the talking for you. Oval frames could be your style of choice. Consider making them stand out with bold colors or patterns, or keep them sleek but cutting-edge, like these unique Vogue frames.
Click here to buy the oval frames pictured above, the Vogue VO1647, for $140.
5. Roundabout Way to Call You a Hipster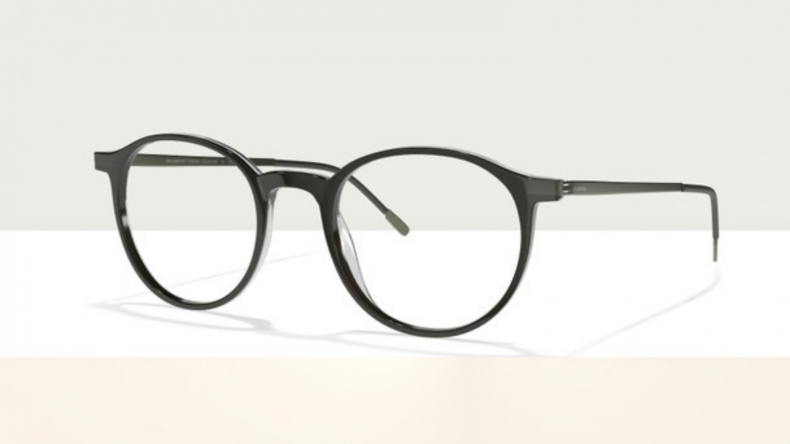 You're probably reading this article over a matcha and turmeric latte hanging out in a micro-café while writing poems on your typewriter. Or maybe the Harry Potter series was just a really big part of your childhood. Either way, you probably knew what you were doing when you picked out your round frames. You were going for an aesthetic. That's right, you're a hipster. Are your frames clear? Colorful? Wire?
Whatever material you picked, you must have gone for round frames for a reason. Round frames are considered a classic of old Hollywood, and if you're choosing them in the modern era, you might have an inkling toward vintage. However, with how uncommon these frames are today, it's more likely that you wanted to stand out in a way that complements your curated style. You probably also double-cuff your vintage jeans and wear a beanie when it's warm. But it's for the aesthetic.
Click here to buy the round frames pictured above, the Moleskine MO1108, for $161.
6. You're a Square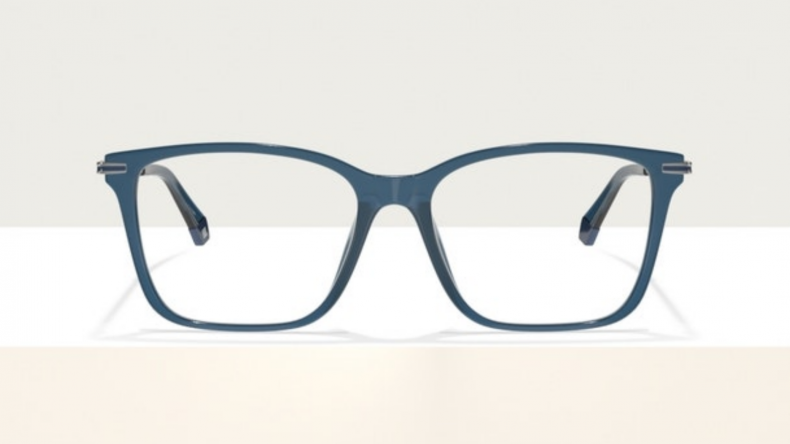 You probably mean business. Maybe you're the type to put on those glasses and walk into the boardroom and get to work. Are you commanding the attention of your customers and superiors? Why, yes, you are. With those bold frames, it's likely no one will be able to take their eyes off of you. Do you want a raise? Your boss says, "Yes. How much?" Do you want a slice of pizza? The cook hands it over for free. Haven't you heard that it's hip to be square? You're probably a type A personality. You possibly like order, modern architecture, and black coffee.
Be bold with these blue square frames, the Polaroid PLD D365G, and get them from Befitting for just $93.
So do your current glasses reflect the personality you want to project to the world? Whether your style is shy or bold, your eyewear should show it. If your current eyeglasses aren't doing the trick, or if you want an extra pair to show off the many sides of your personality, you can click here to head over to the Befitting website. This shop could be your one-stop shop for all your eyewear needs. From prescription lenses to different types of frames, they might have everything your eyes and your personality crave.