Sponsored Article
Here's What's Happening to Commercial Real Estate After the Easing of COVID-19 Restrictions
The Commercial Sector is Headed Toward Recovery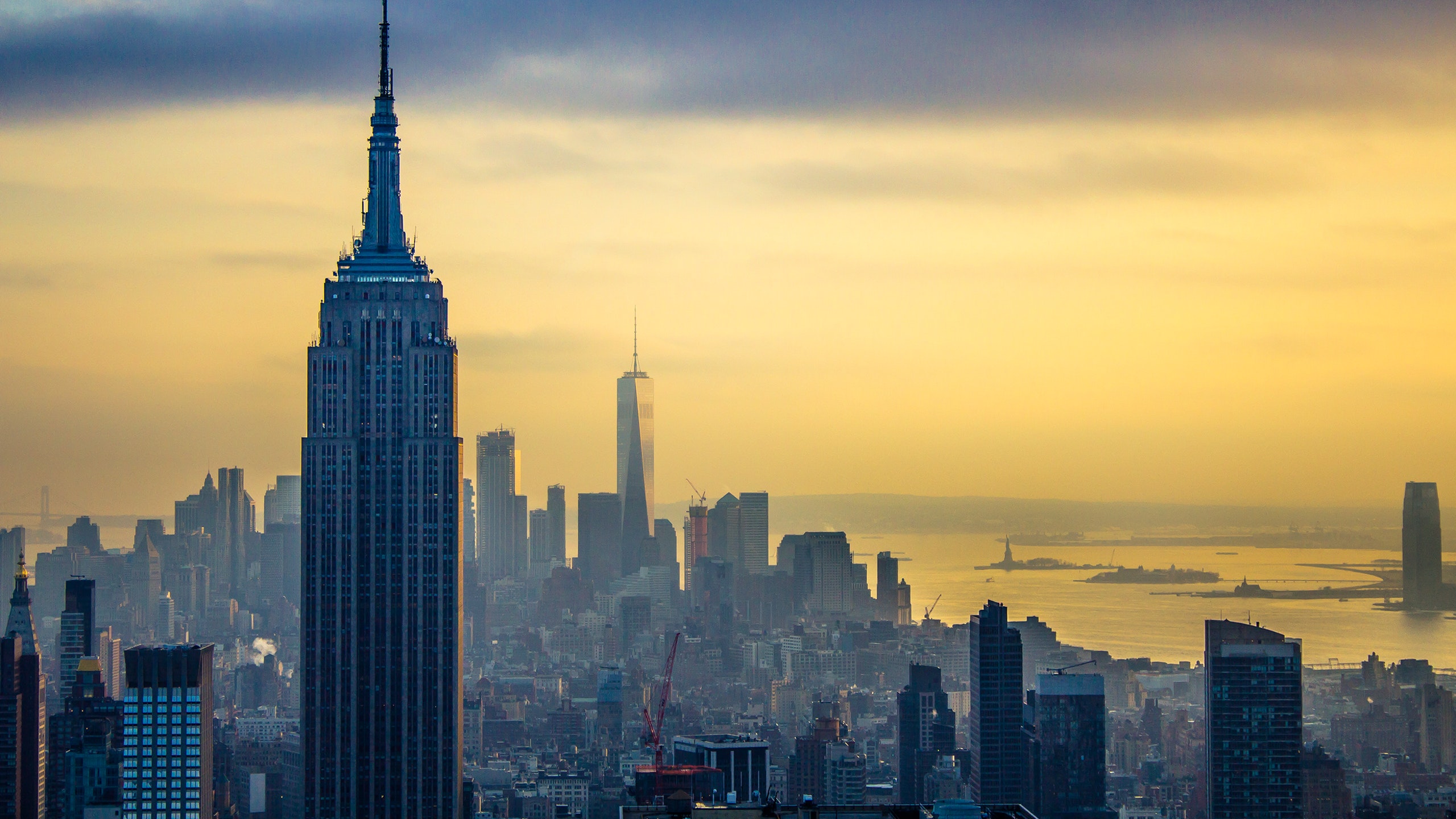 More than a year after the pandemic struck the U.S. economy, the battered commercial sector is finally roaring back to life. With nearly half of the U.S. population now fully vaccinated, many people are eager to eat at restaurants and return to concert halls following an extended stay indoors.
The recent ease of COVID-19 restrictions has witnessed many businesses facing shortages of goods and supplies as customer demands skyrocket. Starbucks, for example, has faced a severe shortage of cups and ingredients with the overwhelming demand.
Over the last 12 months, retail, offices and the hospitality segments saw a significant drop in revenue, whereas data centers, e-commerce and housing industries reached record highs. As the effect of the pandemic continues to fade in some parts of the country, it makes sense why people might be eager to get back to their pre-pandemic activities.
From an investor's perspective, real estate emerged as a winner during the pandemic, with the housing industry leading the way. While the demand for housing remains high, the soaring prices might stagnate soon as more people start listing their houses to meet the growing demand.
On the flip side, analysts believe that commercial real estate has a positive year ahead. The Economic and Commercial Real Estate Outlook 2021–2022 report from the National Association of Realtors showed that U.S workers are slowly returning to offices. The report further revealed that the demand for retail space and industrial real estate remains steady. While the vacancy rates in offices remain high in Q1 2021, not much change is observed for shopping centers, industrial spaces and multifamily units.
Another report from Coldwell Banker Richard Ellis Group Inc. (CBRE) showed that niche commercial sectors like cold storage, life sciences and data centers have gained popularity during the pandemic. Even though the commercial real estate sector is expected to grow, the unpredictability of the pandemic, and likely uneven recovery across asset classes and regions, requires extensive research before investing in niche properties.
Industrial Real Estate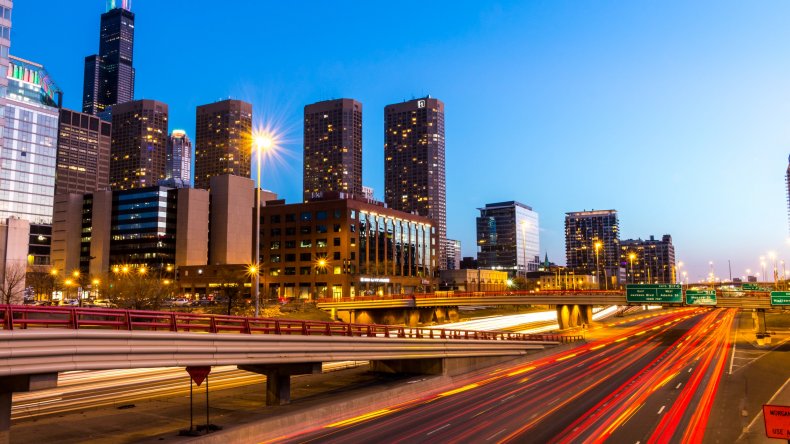 The e-commerce boom fueled by the changing consumer behavior to buy everything online led to a surge in demand for logistics real estate since the onset of the pandemic. CBRE estimated that leasing industrial space for inventory and data connectivity could reach 250 million square feet in 2021.
While inventory storing and management will be essential for e-commerce giants, the booming industry is driving the demand for niche commercial real estate sectors like cold storage and data centers, which have piqued investor interest over the last year. Content and cloud services providers scrambled to lease facilities to meet high consumer demand, as well. A Forbes report stated that data center real estate investment trusts (REITs) were the only commercial real estate sector to gain 8.8 percent in the first quarter of 2020.
Data centers offer the infrastructure that makes it possible to shop online or work from home. Interestingly, their growth is measured in power output and not square footage. Currently, 373 megawatts equivalent of industrial space is under construction compared to 134.9 megawatts in the first half of 2020.
While the demand for dry warehouses has gone up, the growth in online food sales, including perishables and refrigerated foods, encouraged e-commerce giants to lease cold storage units to streamline the grocery business. Since cold storage is a niche and maturing sector with high risk-reward possibilities, a growing number of investors are looking for long-term leases, reliable tenants and even joint ventures with cold-chain operators in urban cores. Even though the initial investment might be high, especially for cold storage units with specific requirements, they usually bring higher rents than dry warehouses. Any investment in the emerging cold storage sector requires knowledge of the offering or proper guidance from trusted real estate experts.
Multifamily Units
Multifamily units performed almost as well as the industrial sector, but the returns varied based on location. The multifamily industry saw a decline in rents and value due to the migration of many Americans to the suburbs, primarily affecting urban apartments in major metro areas. On the flip side, markets that witnessed overall growth saw rents go up during the pandemic.
CBRE analysts believe that multifamily apartments are on their way to full recovery after a harrowing year. Investments in this sector are expected to reach $148 billion in 2021, a 33 percent increase compared to $111 billion in 2020. Low mortgage rates and possible offshore investments if travel restrictions are eased are likely to complement the growing sector.
Focusing on Build-to-Rent (BTR) projects scheduled to be delivered in 2021 or 2022 might work for some investors, as well. BTR is a relatively new real estate model that involves building homes inside a professionally managed community similar to traditional gated societies with premium amenities.
Retail Sector
The reopening of brick-and-mortar stores brings hope to the retail sector, but long-term growth appears shaky as retailers struggle with shipping and logistics. While physical stores might provide the much-needed engagement consumers want, business foreclosures and bankruptcies might continue to pile up this year.
Since malls and urban retail are facing low occupancy and rental income, mall owners might need to devise new strategies like conversion to industrial space or adaptive reuse of the property with multifamily units or hotels depending on demand.
Even though investors might be hesitant to invest in the retail sector until people return to offices and cities, the demand for high-quality grocery-anchored centers with strong sales and long-term tenants remains unaffected.
Office Spaces
A slow but steady return of employees to offices and the pace of vaccination drive shed some light on the recovery path that is likely to take a better direction by the end of this year. While some companies allow employees to work from home indefinitely, those who will return to work might demand more personal space, likely ending the era of densely populated office spaces.
This intrinsic factor might create demand for more space per employee, leading employers to seek larger but cheaper offices spaces in the suburbs. Although a CBRE analysis showed that remote working could reduce the overall requirement of office space by 15 percent, office-based employment is likely to increase over time.
Hospitality Sector
The hospitality sector witnessed record-low returns of 22 percent in the second quarter of 2020 due to a drop in demand following global travel restrictions. The revenue per available room (RevPAR) jumped to $50 in August 2020 before retreating to $36 following a sharp decline in occupancy levels.
On the bright side, suburban and interstate hotels witnessed decent occupancy levels and are expected to recover sooner than urban properties. While leisure travel might help the hospitality segment somewhat, full recovery can be expected when traveling in groups for vacation or business resumes.
Experts believe that occupancy and RevPAR of hotels might reach pre-pandemic levels in 2023 and 2024, respectively, making them a potential long-term investment opportunity.
Technology Lets Investors Access Out-of-State Properties With Ease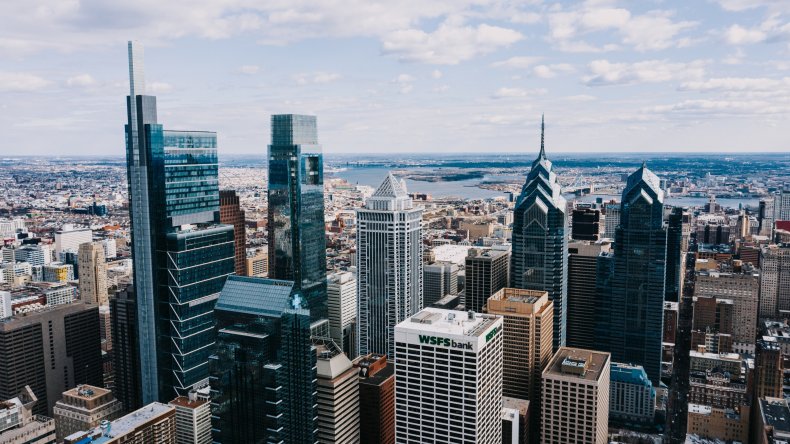 If you plan for retirement or investment diversification, you might want to buy residential properties or commercial real estate through real estate investment trusts (REITs). Today, real estate startups use tech to reduce paperwork and fees to create intelligent platforms for investors across states to connect.
Buying commercial real estate through REIT funds is one way to go, but direct investment in real estate property might work for those looking for more control. When investing in a REIT, you pay the fund managers to pick your assets. In contrast, direct investment in commercial real estate means that your money will be invested directly into the equity of the real estate property of your choice.
Ideally, it would help if you tried to grow your real estate portfolio through a combination of direct investments and REIT funds. Since real estate investments are generally illiquid, any form of flexibility is a much welcome move for investors.
CrowdStreet is one of the largest commercial real estate crowdfunding platforms. You can directly invest in an individual commercial property or buy portions of many properties through a real estate fund. The online marketplace connects real estate project sponsors or developers with investors willing to commit capital for funding real estate project deals. Most sponsors on CrowdStreet raise capital to make the down payment and secure bank financing for the rest. For some deals, once the loan is paid back, the investor's equity in the property might increase over time, as well.
CrowdStreet doesn't require any fees to sign up and browse through real estate deals. At the same time, most of its real estate offerings are only open to accredited investors who have an annual income of $200,000 ($300,000 for married couples) or $1 million in net worth at the time of purchase. At present, the real estate firm, headquartered in Austin, Texas, offers 100,000 investors direct access to nearly 500 real estate projects, with 54 of them being fully realized. Since its inception in 2014, the company has raised more than $1.9 billion in capital and investors earned more than $197 million from its offerings as returns on investments.
CrowdStreet lists commercial properties in 14 real estate classes, including retail, office, industrial, multifamily, storage and even hospitality segments. Unlike the stock market, the illiquid nature of real estate investments prevents you from selling real estate during the hold period. The average duration of the hold period is between two to three years but can go beyond 10 years.
CrowdStreet Investment Options
Investors can choose to directly invest in the equity of commercial real estate projects or diversify investments through real estate funds using CrowdStreet.
With direct investing, you can directly interact with the sponsor of the real estate project you like and invest in the equity of that commercial property facilitated by CrowdStreet. The capital will directly go to the sponsors since CrowdStreet does not act as a middleman. As such, it is recommended that you get in touch with the sponsors, ask them questions and review detailed insights like sponsor history and original deal documents available on the CrowdStreet platform before proceeding.
You can also diversify your investments through CrowdStreet-backed real estate funds; think of them as mutual funds made of several commercial properties. With one investment, your capital will be appropriately invested in all the properties within that fund. This way, you can lower market-associated risks with exposure to multiple sponsors and different genres of assets.
CrowdStreet deals usually require a minimum investment of $25,000, and the associated fees vary for each deal. Each listing comes with valuable data like the targeted internal rate of return (IRR), minimum hold period, minimum investment amount, location, property type and more.
Such flexibility and transparency make CrowdStreet a good option for a wide range of investors despite their different life goals or perceptions of the real estate market. It might also benefit those who are exploring diversity in investments or direct-equity investing in commercial properties. While the fees are not the lowest, its averaged annualized internal rate of return from all of its real estate deals stood above 17 percent. Your earnings from CrowdStreet could be in the form of dividend payouts, property appreciation or increased equity for direct investing.
Extensive Review Process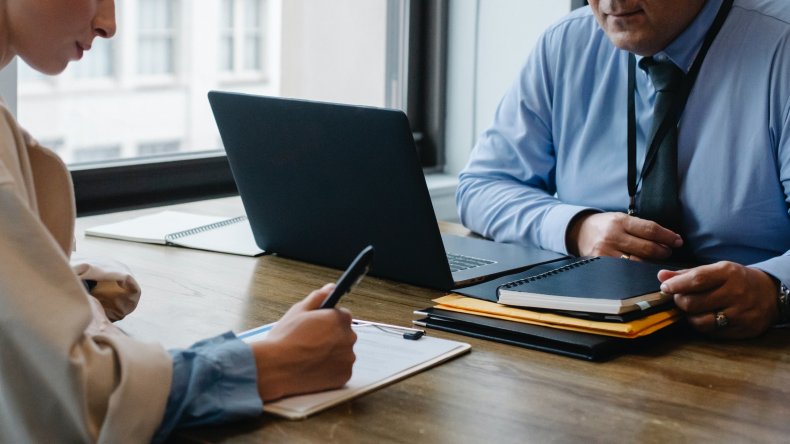 CrowdStreet claims that approximately five out of 100 real estate projects may make it to its online platform, possibly due to its extensive review process.
Its screening guidelines revolve around sponsor vetting, asset inspection and a review of offering terms. CrowdStreet's dedicated team conducts deep background checks to review sponsor history and credibility. A complete asset review is usually followed by a sensitivity analysis to understand the feasibility of business plans during market upheavals and if they align with investor preferences. It strives to list high-quality commercial real estate projects that comply with its stringent marketplace criteria.
The contents of this article is for informational purposes only and does not constitute any financial or investment advice. It's important to perform your own research and consider seeking advice from an independent financial professional before making any banking or investment decisions.
CrowdStreet, Inc.("CrowdStreet") is a content partner of Newsweek Digital LLC.
The information contained herein or presented herewith is not a recommendation of, or solicitation for, the subscription, purchase, or sale of any security or offering, including but not limited to any offering which may invest in the geographic area(s) or asset type(s) mentioned herein, whether or not such offering is posted on the CrowdStreet Marketplace. Though CrowdStreet believes the information contained and compiled herein has been obtained from sources believed to be reliable, CrowdStreet makes no guarantee, warranty, or representation about it. Any projections, opinions, assumptions, or estimates used are for example only and do not represent the current or future performance of the subject thereof. All projections, forecasts, and estimates of returns or future performance, and other "forward-looking" information not purely historical in nature are based on assumptions, which are unlikely to be consistent with, and may differ materially from, actual events or conditions. Such forward-looking information only illustrates hypothetical results under certain assumptions.
CrowdStreet is not a registered broker-dealer or investment adviser. Nothing herein should be construed as an offer, recommendation, or solicitation to buy or sell any security or investment product issued by CrowdStreet or otherwise. This article is not intended to be relied upon as advice to investors or potential investors and does not take into account the investment objectives, financial situation, or needs of any investor. All investing involves risk, including the possible loss of money you invest, and past performance does not guarantee future performance. All investors should consider such factors in consultation with a professional advisor of their choosing when deciding if an investment is appropriate.