Sponsored Article
Here's Why Changing Your Mindset Could Be Crucial For Weight Loss
Your mindset might be affecting your ability to lose weight and adopt healthier habits.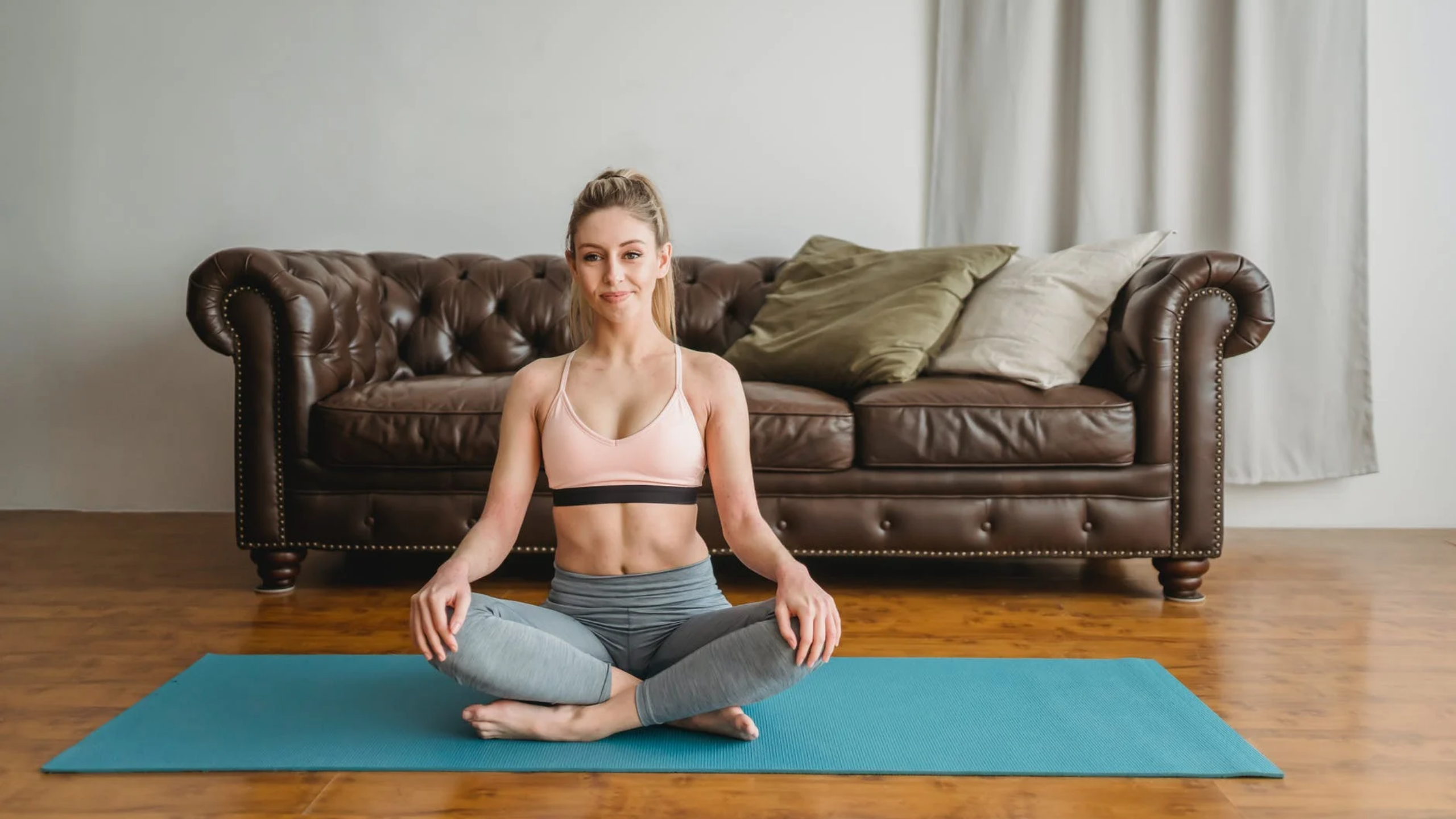 It's important to consult your doctors with any medical concerns, and before making any changes or adding supplements to your health plan.
Are you currently trying to shed a few extra pounds? You're not the only one. According to the CDC, nearly half (49.1 percent) of American adults tried to lose weight between 2013 and 2016. The findings report that the two most common ways people attempted to lose weight were exercising (62.9 percent) and eating less food (62.9 percent). The third most common method was to eat more fruits, vegetables, and salads (50.4 percent).
If you're eating well and exercising regularly, but still not seeing the weight loss outcomes you desire, there might be other factors influencing your ability to lose weight. One of those factors could be your mindset, according to Noom, a consumer-first digital health platform on a mission to help people lead healthier lives.
If you struggle with your mental health, it might also be impacting your ability to lose weight and adopt healthier habits, according to two peer-reviewed studies by Noom. How does mindset impact individuals' ability to lose weight? How could Noom help support your weight loss goals? Keep reading to find out, or click here to head over to Noom's website.
How Does Mindset Impact Your Ability To Lose Weight?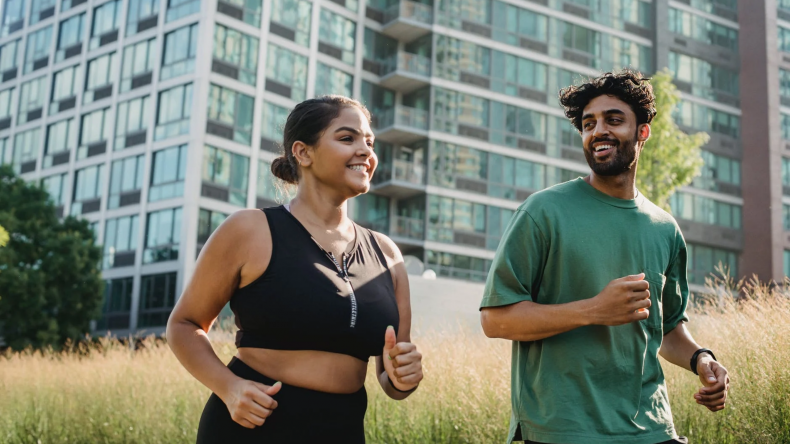 Noom isn't just helping participants reach their health and wellness goals; they're also researching and evaluating their program through scientific studies. We're going to highlight two of these studies here that discuss the importance of having the right mindset during an individual's wellness journey.
The first study investigated how certain psychosocial characteristics could impact a person's ability to lose weight while going through a self-direct digital intervention weight loss program. A survey was conducted among 2,225 users during the beginning of the program (week five) and towards the end of the program (week 17). This study found that the users with the most weight loss and app engagement also had the highest mental health quality of life, work-life balance, and flourishing—defined as "the sense that one's life has meaning, purpose, and connectedness." Users with the highest levels of anxiety had less weight loss success than their less anxious counterparts. This study could indicate that mindset plays a vital role in individuals' weight loss success.
How could Noom support users' mental health and—by extension—their engagement and participation? This 2017 study indicates that two-fold social support from peers and facilitators could play different but complementary roles in user engagement and weight loss success. Noom users are matched into small groups through the app to post and engage with others at similar points in their wellness journeys. The study found that the more perceived support users felt from their groups, the more they engaged with their groups and the more weight they lost. Additionally, perceived facilitator support was linked to higher health information acquisition. For example, people who felt supported by their Noom coaches were more likely to engage with fitness-related readings, helping to learn more about wellness practices Therefore, both sources of support could be necessary for user success.
Click here if you want to read about more of the research Noom conducts.
How well does Noom work? A study from 2016 found that of 35,921 users, 77.9 percent lost weight while using the app. Are you ready to let Noom support you on your wellness journey? Click here to visit their website and get started now.
A Look at Noom's Digital Health Platform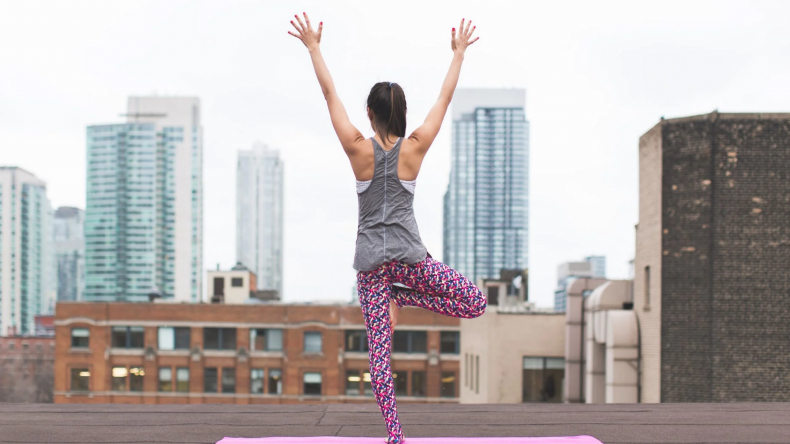 Unlike other weight loss programs, Noom won't require you to follow restrictive meal plans, intense exercise regimens, or "superfood" fads. Instead, Noom's curriculum is rooted in psychological principles, including Cognitive Behavioral Therapy (CBT), to help users develop healthier habits and make beneficial behavioral changes to improve their relationships with food and exercise. According to the American Psychological Association, cognitive behavioral therapy involves individuals learning skills to "change their own thinking, problematic emotions, and behavior." These could help you make sustainable strides towards your weight loss and wellness goals, so you might not just lose weight; you might be able to keep it off as well.
The program starts with an onboarding questionnaire that looks at your demographic information pertaining to your wellness goals. Then, Noom asks more detailed questions about your specific habits and behaviors, such as how many meals you eat a day or what type of foods you typically eat for lunch. They use this information to predict how long it might take you to reach your weight loss goals.
Then, Noom will help users build a plan that could work for them, based on their responses to questions regarding their lifestyle, schedule, food and cooking preferences, and more. Does building your own plan sound intimidating? They will also present you with plans that have worked for other users with similar lifestyles and habits.
Once you're matched with your plan, then Noom really gets to work. Their colorful, easy-to-use mobile app might be like having a personal coach in the palm of your hand, motivating you to reach your goals. Daily tasks are aimed to help you gain a deeper understanding of your relationships with food and exercise.
There aren't mandatory five-kilometer runs or strictly pre-portioned meals. Instead, there are daily check-ins with Noom Coaches to help keep you motivated, educational materials to help you build better habits, and organizational activity level and calorie trackers you could use to stay accountable. If you need more accountability and support to keep on track, they also offer a program with more motivational interventions.
The Noom program costs $59 for a monthly auto-recurring plan, and $199 for an annual plan, on sale from $750. Click here to see all the plan payment options.