Sponsored Article
Here's Why We Think WW SmartPoints Could Be Better Than Counting Calories
WW has ditched counting calories and started counting what really matters: nutrition.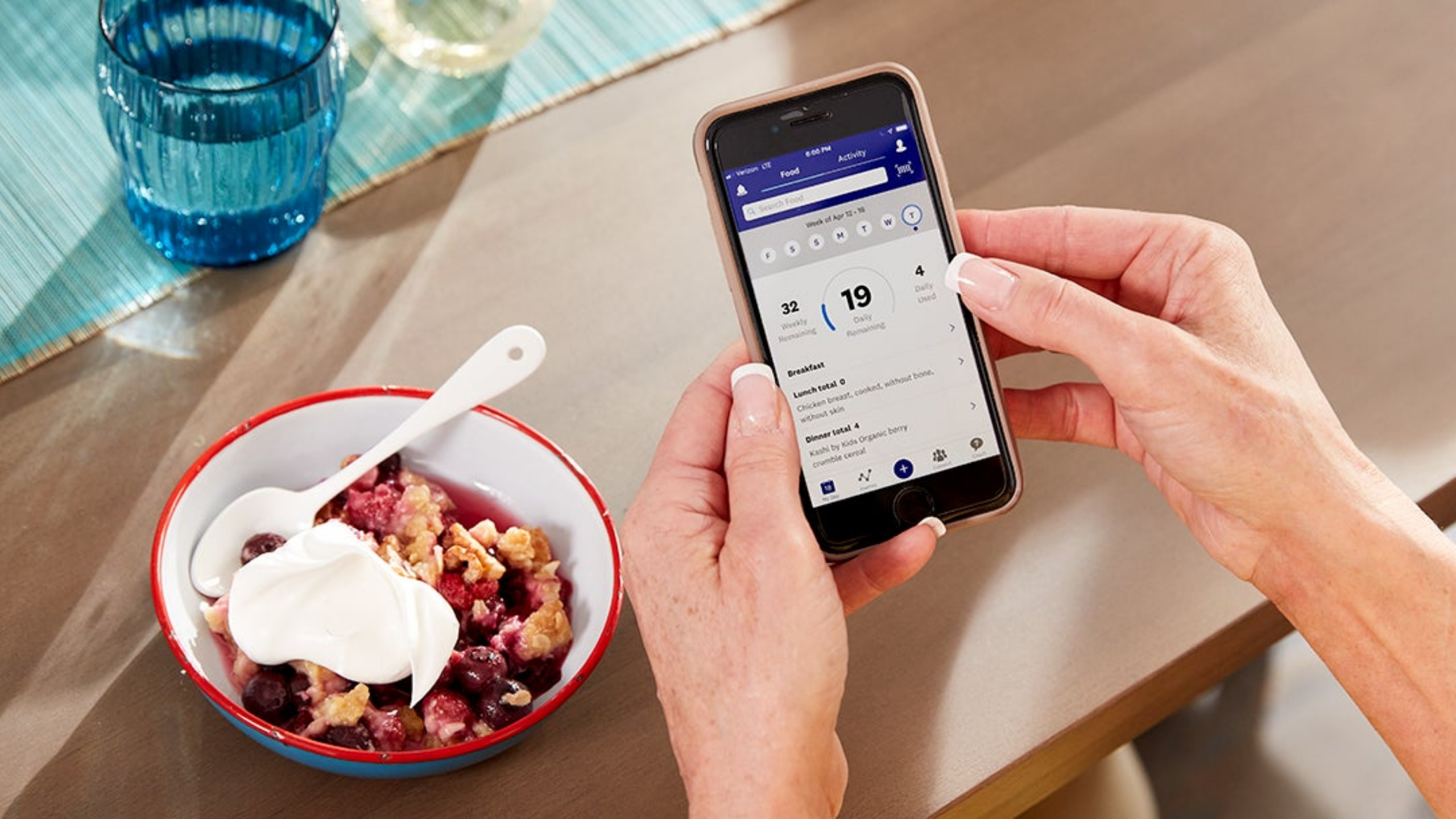 It's important to consult your doctors with any medical concerns, and before making any changes or adding supplements to your health plan.
You probably know someone who has counted calories at some point in their life, or maybe you've done it yourself. But do you really understand what a calorie is? Calories are a unit of measurement defined as the amount of heat needed to raise the temperature of one gram of water by one degree Celsius.
But what does that have to do with your food? When calories are used with reference to food, the term refers to the number of kilocalories a specific food has. One kilocalorie (kcal) is equivalent to 1,000 calories. Our bodies function because the calories in the foods we eat provide energy in the form of heat.
So, now that we've had that basic nutrition science refresher, let's talk about the real issue here: not all calories are created equal.
Think about it—200 calories of mixed veggies are chock full of the vitamins, minerals, and other essential nutrients you need to fuel your body and thrive in health. On the other hand, 200 calories of potato chips are just greasy potatoes that might be delicious but don't hold much nutritional value. Instead, they have a fair bit of fat and sodium.
Calories fuel everything you do. Whether you're just lying in bed or training for a triathlon, you need calories to function. But that doesn't mean that calories are necessarily the best way to keep track of your food intake because they don't give you the full picture of your nutrition. You get a glimpse of how much you've eaten, but not really how well you've fueled your body.
That's why WW, formerly known as Weight Watchers, ditched counting calories and started counting what really matters: nutrition. Specifically, they assign foods a SmartPoints value that could let you understand the whole nutritional picture.
What Are SmartPoints?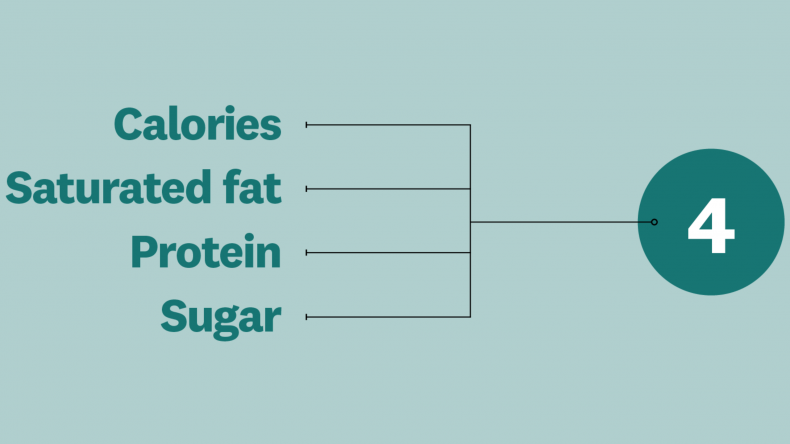 SmartPoints are based on WW's cutting-edge nutritional science. Think of SmartPoints as your introduction to nutritional science and a guide to help you make healthier, more holistic choices.
The SmartPoints system assigns every food and beverage a point value—a simple, foolproof number that doesn't just consider calories but also saturated fat, sugar, and protein. These four components come together and get distilled down to the point value. But, how is it calculated?
Calories form the baseline number, then the calculations start. Foods and beverages higher in sugar and/or saturated fat drive up the item's SmartPoints value. But items that are high in lean protein drive that point value back down.
This point system might help you build a better, more sustainable relationship with food and eating. The goal is to build an eating pattern based on more lean protein, fruits and veggies, and less unhealthy sugar and fats.
How Does Tracking SmartPoints Work?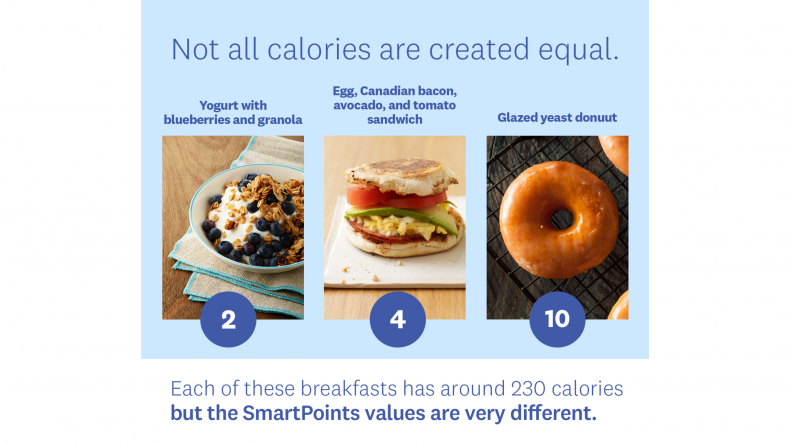 When you sign up for the new myWW+program, you'll take a personal assessment that formulates an action plan that takes into account your unique needs and lifestyle. Click here to sign up for WW's new myWW+ program Digital plan for 52 percent off.
This includes being matched with a meal plan and getting a personalized daily SmartPoints Budget. Once you know your "budget," it is up to you how you "spend" your points. Your budget is based on various factors, including your age, sex, height, and weight, to ensure that you can reach your health goals.
Of course, life happens. From birthday parties to date nights at your favorite restaurant, you don't want to feel restricted, or like you're missing out on important life events. Food is part of life, but tracking it shouldn't take over your life.
That's why in addition to your daily SmartPoints Budget, you also get a weekly budget for extra flexibility. Think of it as a cushion, so you don't feel like you have to miss out on special treats or fun meals out with friends.
Even better? You also have the option to save up to four of your daily SmartPoints every day. These then roll over into your weekly "budget." So you can plan ahead for any special events you have coming up. Just because a certain food is high in SmartPoints doesn't mean it is bad. No food is inherently bad or good. It just means you might need to balance it out with foods that are low in SmartPoints, or with more ZeroPoint foods. Click here to learn more about ZeroPoint foods.
SmartPoints might help empower you to take charge of your health by building healthy habits. What you consume is about more than just the number of calories. You'll have to take into account the entire picture, and that is what SmartPoints might help you do. You can eat or drink anything because no food is off-limits, but you could learn how to balance what you eat to reach your weight loss goals.
WW also takes all the guesswork out of figuring out the SmartPoints values of your foods and keeping track of your daily budget with their award-winning app.
All you have to do is search for that food in the WW app or use the barcode scanner tool to scan packaging labels, and it will show you the pre-calculated SmartPoints value. Don't worry; you don't have to mess around with a calculator to figure anything out. The values come up automatically.