Sponsored Article
Here's Why You Should Invest in an Infrared Mat
Discover what an infrared mat is and why you need it in your life.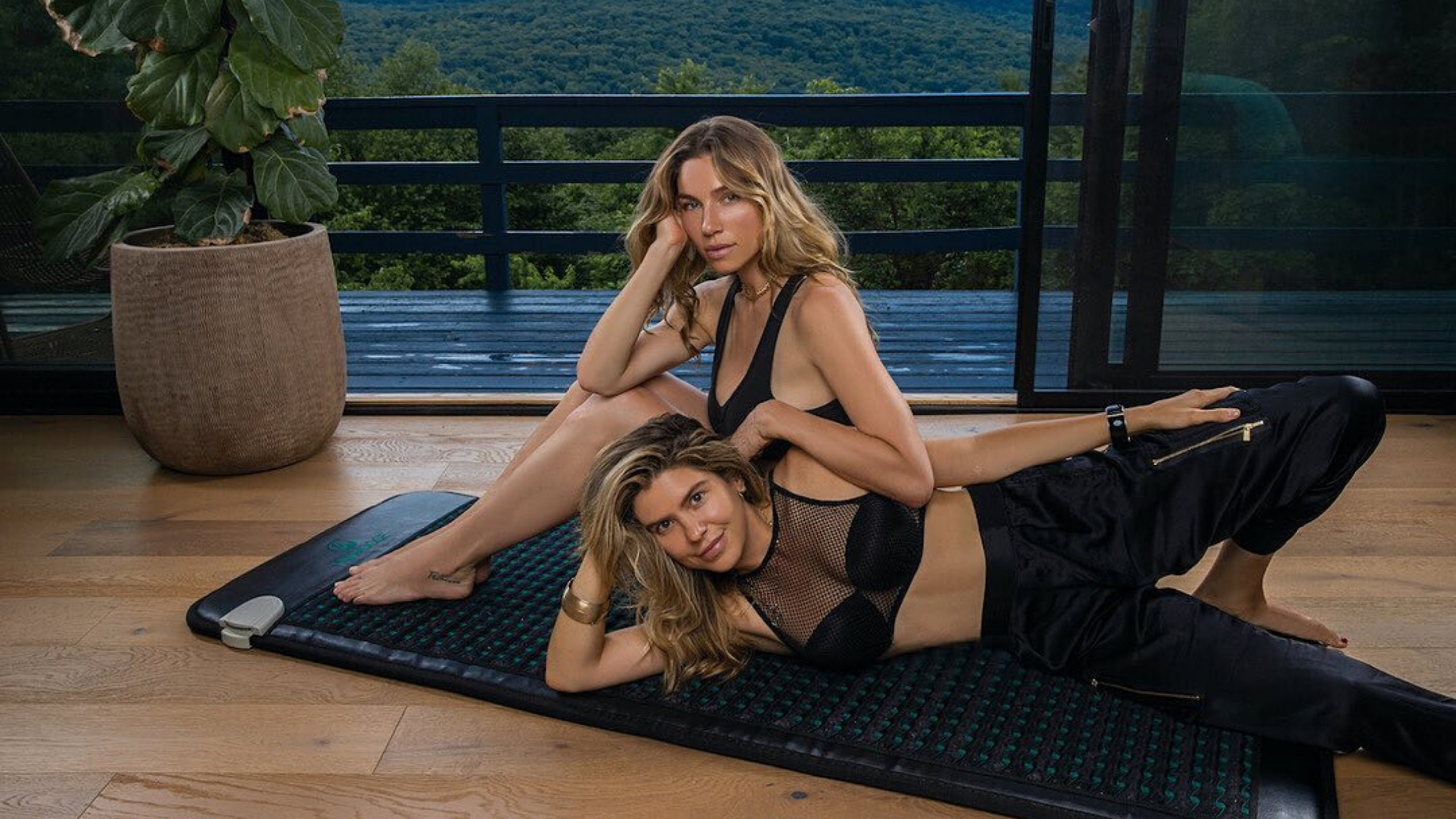 Muscle pain responds well to heat; and while it's not a miracle cure, heat therapy can treat common pain problems in the neck, back, and other parts of the body. It's an age-old remedy that has stood the test of time.
What is Infrared?
Infrared light falls outside of the visible spectrum, beyond what the eyes can see. We can see all colors of light except the ones after red and before purple. Infrared is the light just after the red light. We cannot see it, but we can feel it as heat or warmth.
What Does Infrared Do for the Body?
According to the U.S. National Center for Biotechnology Information, infrared can relieve pain, stiffness, fatigue, rheumatoid arthritis, and ankylosing spondylitis. It can also stimulate the proliferation of mesenchymal and cardiac stem cells and treat ophthalmic, neurological, and psychiatric disorders.
Is Infrared Harmful for the Body?
Infrared therapy has become very popular and is used today in various fields, especially in the healthcare industry. It is non-invasive, safe, and natural, which is why experts recommend it as an alternative treatment for several health conditions.
Almost half of the energy that our body generates is in the form of infrared rays. Given that it is a natural type of energy, infrared is safe and beneficial for the body.
Is Infrared Good for the Skin?
Clinical studies have shown the benefits of infrared to the skin given its suitable wavelengths. Light therapy through infrared can address a wide variety of skin conditions. It stimulates the production of collagen, for example, which is beneficial for the skin. Infrared rays should not be confused with ultraviolet rays that cause skin damage.
What is an Infrared Mat?
An infrared mat uses heat and electromagnetic radiation that penetrates the body and promote detoxification, regeneration, healing, and recovery. Whether you want to take a moment to relax or ease your mind, or you want relief from chronic pain, an infrared mat can help address these problems and more.
What are the Benefits of Infrared Mats?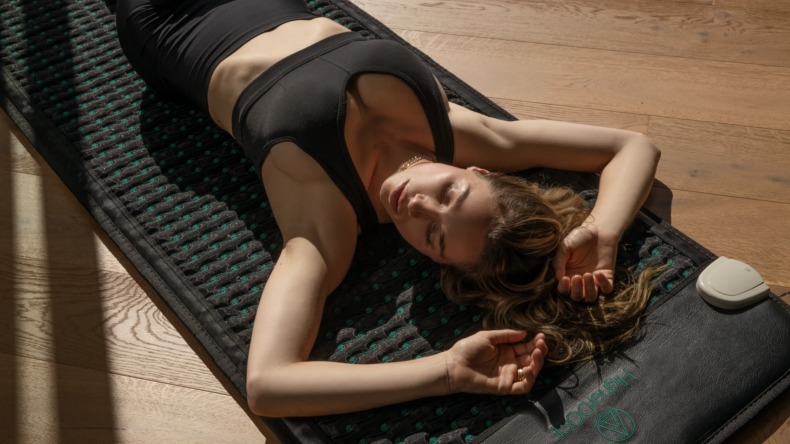 Reduces Stress and Fatigue
An infrared mat can relieve inflammation and soreness and reduce stress and fatigue. People with back pain, arthritis, or fibromyalgia will benefit from this therapy as it also helps increase bone density and decrease the risks of bone fractures.
Promotes Relaxation and Better Sleep Quality
Infrared can help improve blood circulation, promoting relaxation and comfort, and improve the quality of your sleep. You can take a 20-minute nap or a full night's sleep on an infrared mat as it provides a warm and soothing environment that is ideal for those experiencing fatigue or insomnia.
Buy an infrared mat now for better sleep.
Relieves Headaches and Migraines
People suffering from migraines and headaches will benefit from regular infrared mat sessions. Instead of using over-the-counter painkillers, which can cause side effects in the long run, you can use an infrared mat to deal with headache problems instead. It is a non-invasive way of relieving debilitating headaches, which also addresses underlying issues such as stress.
Improves Circulation
Difficulty in circulation is the root cause of chronic pain. Poor circulation is common in people who have diabetes, hypertension, and kidney diseases. An infrared mat can help improve your circulation and relax your body. It warms up sore muscles and dilates the blood vessels, allowing more oxygen and blood to be circulated to the tissues.
Great! Where Can I Buy an Infrared Mat?
HigherDOSE offers a range of infrared products that come highly recommended. These products use invisible Far Infrared Rays (FIR) to heat up your body without warming the air around you.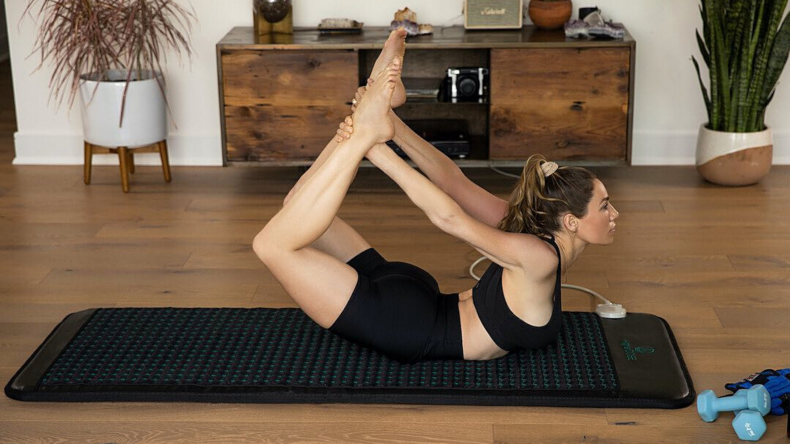 The HigherDOSE Infrared Mat is an all-purpose mat recommended for light exercises such as stretching and meditating. It is equipped with a 60-minute timer and eight settings (8Hz to 64Hz) so you can customize your experience according to your needs. It combines the power of infrared with the healing properties of Pulsed Electromagnetic Field (PEMF) technology, which activates your parasympathetic nervous system and recharges your cells.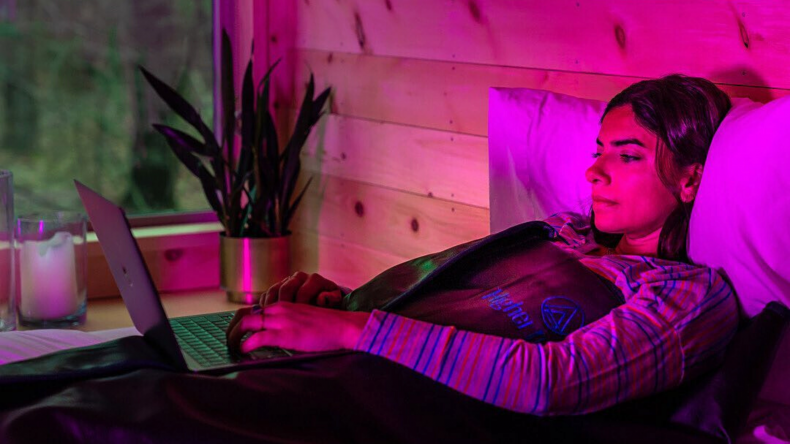 If you want to really sweat it out, they also have the Infrared Sauna Blanket V3 to help you detoxify during your session. It is made of waterproof polyurethane fireproof cotton, which is guaranteed safe and effective. The products also feature a layer of 100% natural purple amethyst crystals, which provides an additional therapeutic boost.