Sponsored Article
Home Care Vs. Nursing Home: What You Need to Know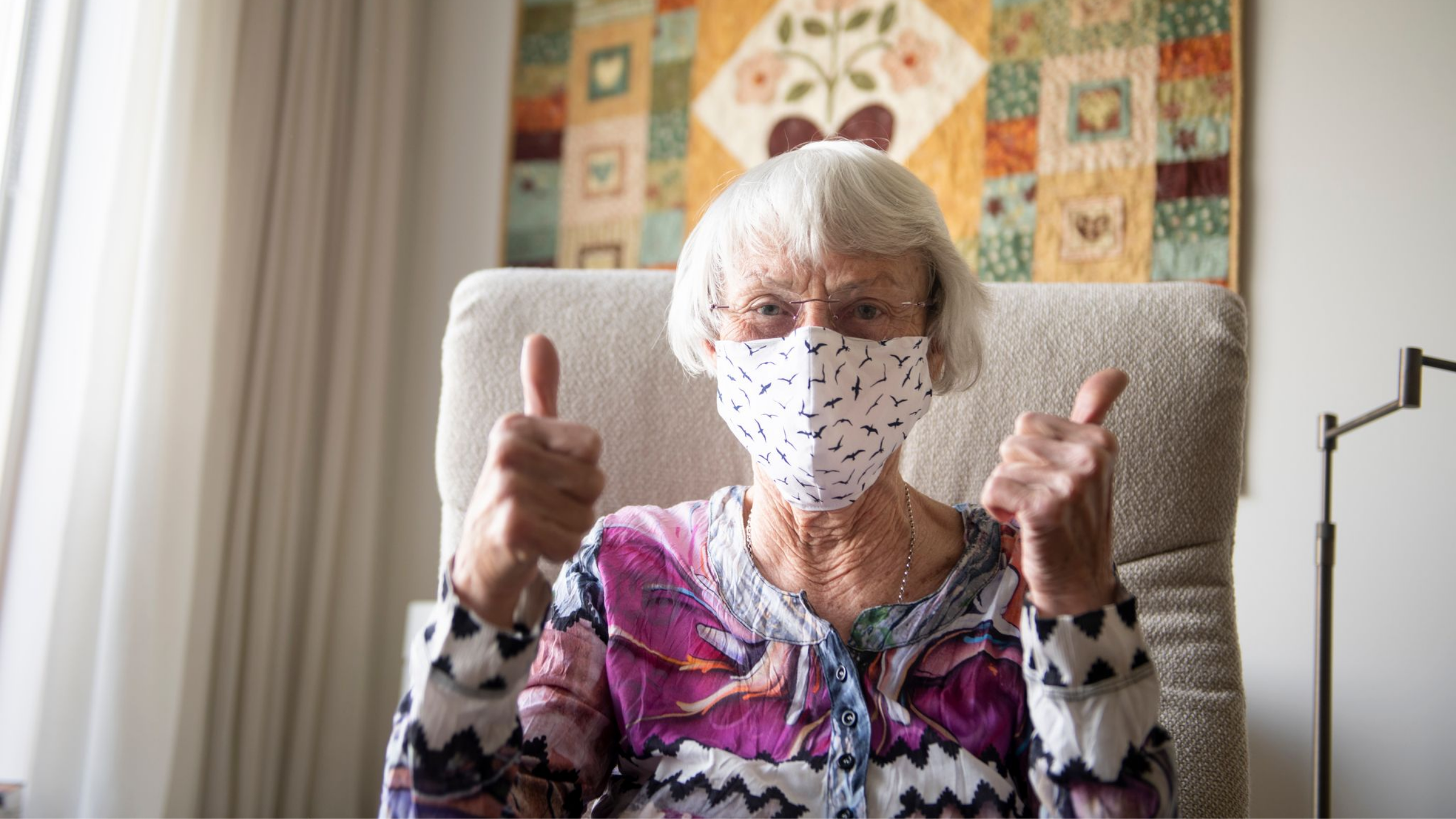 Do you have an elderly loved one who needs extra care to go about their daily routines? Figuring out the best situation for them can be incredibly challenging, with the ongoing COVID-19 pandemic being another factor that adds to the stress. You'll have to consider several factors when deciding between in-home care or a nursing home: are you able to stay home and look after them yourself? If not, is your elderly parent willing to move into a nursing home? Do they require round-the-clock medical care and are better off with trained staff attending to them? Would they benefit from spending time with people their age? All these and more make the decision process difficult, and we haven't even gotten to the financial aspect of it all.
There's also the matter of the pandemic. Is anyone in your home required to report to work physically? How likely are they to be exposed to the coronavirus? How do nursing homes deal with the pandemic? You might find yourself going down a rabbit hole of questions, which is why we've put together this guide to help you see the advantages and disadvantages of home care vis-a-vis nursing homes. By the end of the guide, our goal is to help you decide the best and safest option for your elderly loved one amid these uncertain times.
Home Care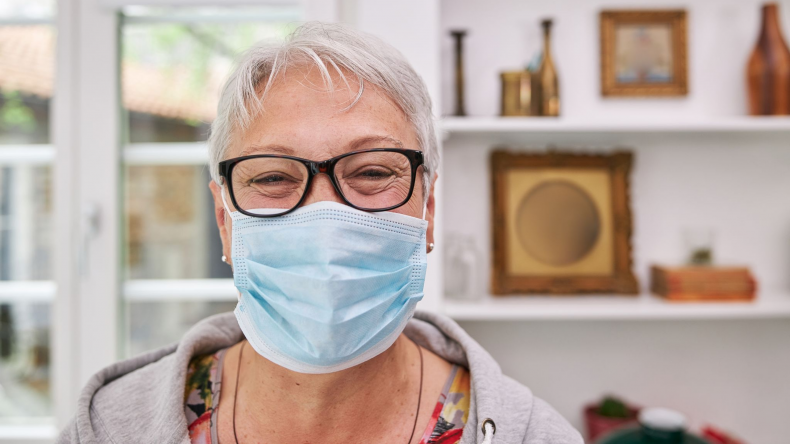 In-home care means that a caregiver can be at home with your loved one anywhere between a few hours per week to 24/7. However, the average for most care recipients is at 44 hours of care a week. Caregivers provide companion care and help out with activities of daily living (ADLs) like meal preparation, medication administration or reminders, hygiene, housekeeping, and even transportation.
You can also have a more specialized caregiver like a nurse or physical/occupational therapist at home for your loved one. These professionals will be able to assist you and your loved one with more complex procedures involving IVs, feeding tubes, catheters, injections, and other medical needs beyond ADLs. If your loved one has mild to moderate dementia, you may opt for a certified dementia or memory healthcare provider, too. Depending on your loved one's needs, you can find a specific caregiver on a platform like Care.com.
The Pros
Privacy at home
It's a familiar environment
Your loved one gets to enjoy the family's company
Personal relationship with the caregiver
Your loved one can maintain a level of independence at home
Generally less expensive than senior living facilities
Caregivers have also been innovating ways to keep engaging older adults safely throughout the pandemic
Safer during the COVID-19 pandemic, as recommended by the Centers for Disease Control and Prevention (CDC)
The CDC wrote last September that nursing home residents are at increased risk of infection from COVID-19 because of the communal nature of nursing homes. On top of that, their general population consists of older adults, mostly those who live with underlying medical conditions - the most vulnerable group to COVID-19 infections. According to Care.com's COVID-19 Senior Care Survey from late last year, 64% of respondents are more comfortable with having their elderly loved one receiving in-home care than living in a nursing home during the pandemic.
The Cons
You'll need to do learn how to let a stranger into your home and trust them to care for your elderly loved one
You may also need to do background checks on your caregiver
Homes generally do not have medical facilities ready for emergencies
No on-call security personnel and staff
It's understandable to consider the financial costs of senior care, especially at a time like this. According to the same COVID-19 Senior Care Survey from Care.com, this is how much respondents spend monthly on professional senior care:
40% spend under $2,000 per month.
37% spend a median of $2,000 to $3,000 a month.
16% spend between $3,000 and $5,000 per month.
7% spend between $5,000 or more.
Getting into specific numbers, Genworth Financial's 2020 Cost of Care Survey approximates that you'll be spending around $4,481/month for homemaker services, while your average monthly fee for a home health aide will be approximately $4,576. These figures are the monthly median cost for 44 hours a week of in-home care in the U.S., which means that they can vary based on how many hours of care your loved one will need from their caregiver.
Nursing Home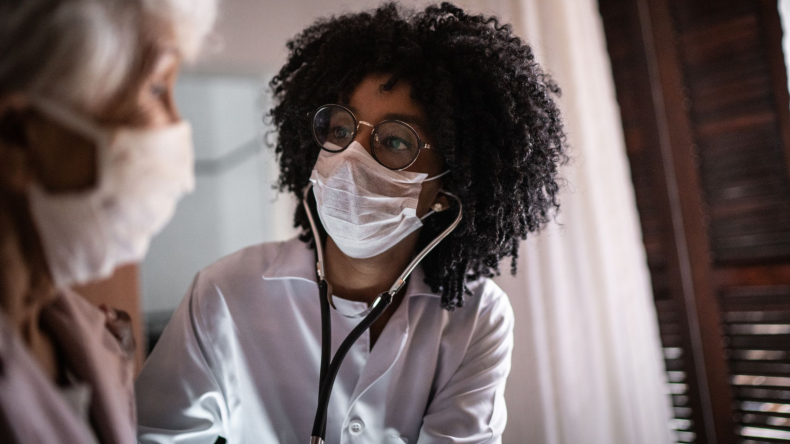 Nursing homes are the better choice for older adults who need 24/7 medical care and assistance, especially if these can't be provided at home. Their staff can assist the care recipients with all ADLs, including personal care needs, daily chores, mobility issues, and even therapy, if necessary.
You can choose a semi-private or private room for your elderly loved one, keeping in mind that private rooms will cost a bit more. Some homes may have restrictions concerning age, pets, or even things like on-site cooking. On the bright side, nursing homes also offer amenities like regular in-house activities. They may also provide advanced memory care services, which are extremely helpful for older adults in the latter stages of Alzheimer's or Huntington's Disease.
The Pros
Round-the-clock care from nursing home staff, comprised of medical professionals from a variety of fields
Assistance with anything from ADLs to medication administration
24/7 security
Your elderly loved one can enjoy the company of fellow residents
Daily activities at the nursing home
The Cons
Your elderly loved one will have to familiarize themselves with a new environment
Dealing with fellow residents who they might not get along with
Lack of general independence at the nursing home
Your loved one might also feel unwanted, especially if this decision isn't processed fully by all parties involved
Nursing homes will also cost more than in-home care
According to the same Cost of Care Survey cited above, a semi-private room at a nursing home for your loved one will set you back an average of $7,756/month. Meanwhile, a private room will be worth around $8,821 monthly.
Aside from the points mentioned above, a study from the Kaiser Family Foundation has reported that two out of five COVID-19 deaths in the U.S. have occurred in nursing homes. The American Association of Retired Persons (AARP) highlighted certain conditions that explain why nursing homes might contribute to the spread of COVID-19, including:
Lack of access to PPE
Lack of COVID-19 tests
Understaffing
Frequency of physical contact between caregivers and residents
Room-sharing among residents
Residents and staff moving between hospitals and other facilities to the nursing home
Finding a caregiver who can attend to your elderly loved one's needs at home may just be the better option, especially since older adults with underlying medical conditions are the most at-risk to COVID-19. With all the uncertainty surrounding the pandemic, it's even more critical that you protect your loved ones from this virus, which starts with lessening the risks for exposure.
Fortunately, Care.com offers an easy, hassle-free platform for you to find the right caregiver for your loved one!
Finding A Caregiver On Care.com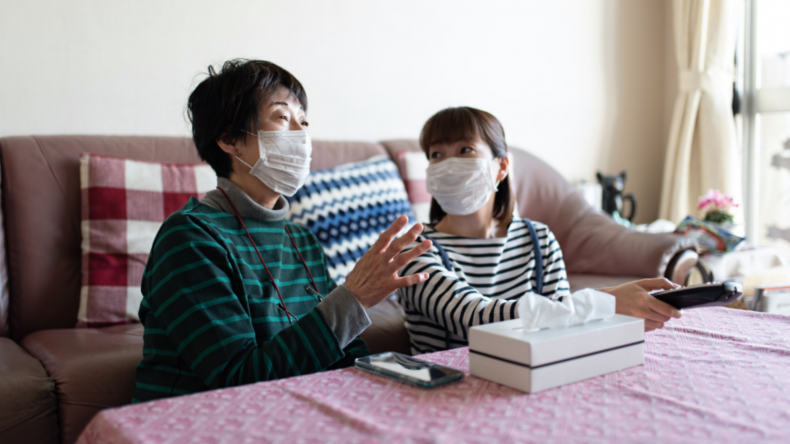 Care.com's website is straightforward to navigate and allows you to find a caregiver in your area in a matter of minutes. All you need to do is to set up an account, select "senior care," and then the site will ask for the kind of help you're looking for. From there, you'll just be typing in your ZIP code, and the platform will connect you to the available caregivers in your area.
Care.com assures that 100% of their caregivers are background-checked, so your family can put your trust in their network the same way they do. And with Care.com's HomePay feature, you won't have to worry about managing your caregivers' payroll and taxes. Their website has also allowed caregivers to choose to provide their fever status to prospective employers in light of the pandemic.
Key Benefits That Only Care.com Can Provide
Compared to in-home caregiver agencies, Care.com is the most cost-effective option - as little as $12-$15 per hour! - offering a rate that's 20-40% lower than those of agencies.
You'll be employing the caregiver directly. That means your loved one will be receiving consistent and continued care from the same caregiver, as opposed to an agency-assigned caregiver, who may be reassigned for whatever reason.
Caregivers and families communicate through Care.com's platform, ensuring that you won't need to share your contact information with anybody you are not comfortable with.
You can set your own care hours with the caregiver. Agencies typically require a minimum of six hours per week, but Care.com has no minimum commitment on care hours.
Care.com's national footprint means that you can find a caregiver through their platform no matter where you are in the U.S.
Care.com's founders believe in the power of human-centered technology and innovation and how they can solve our problems in the real world. Through their platform, they've allowed many families to have access to efficient and affordable care for their loved ones while also creating jobs for healthcare professionals. Their goal is to help sustain your family's work-life balance while allowing caregivers to be compensated appropriately, and ultimately, your loved ones to receive the right care they need.
Learn more about how you can find the right caregiver for your elderly loved one on Care.com by clicking here.