Sponsored Article
7 Simple Home Improvement Projects to Increase the Value of Your Home
Practical and easy projects you can do today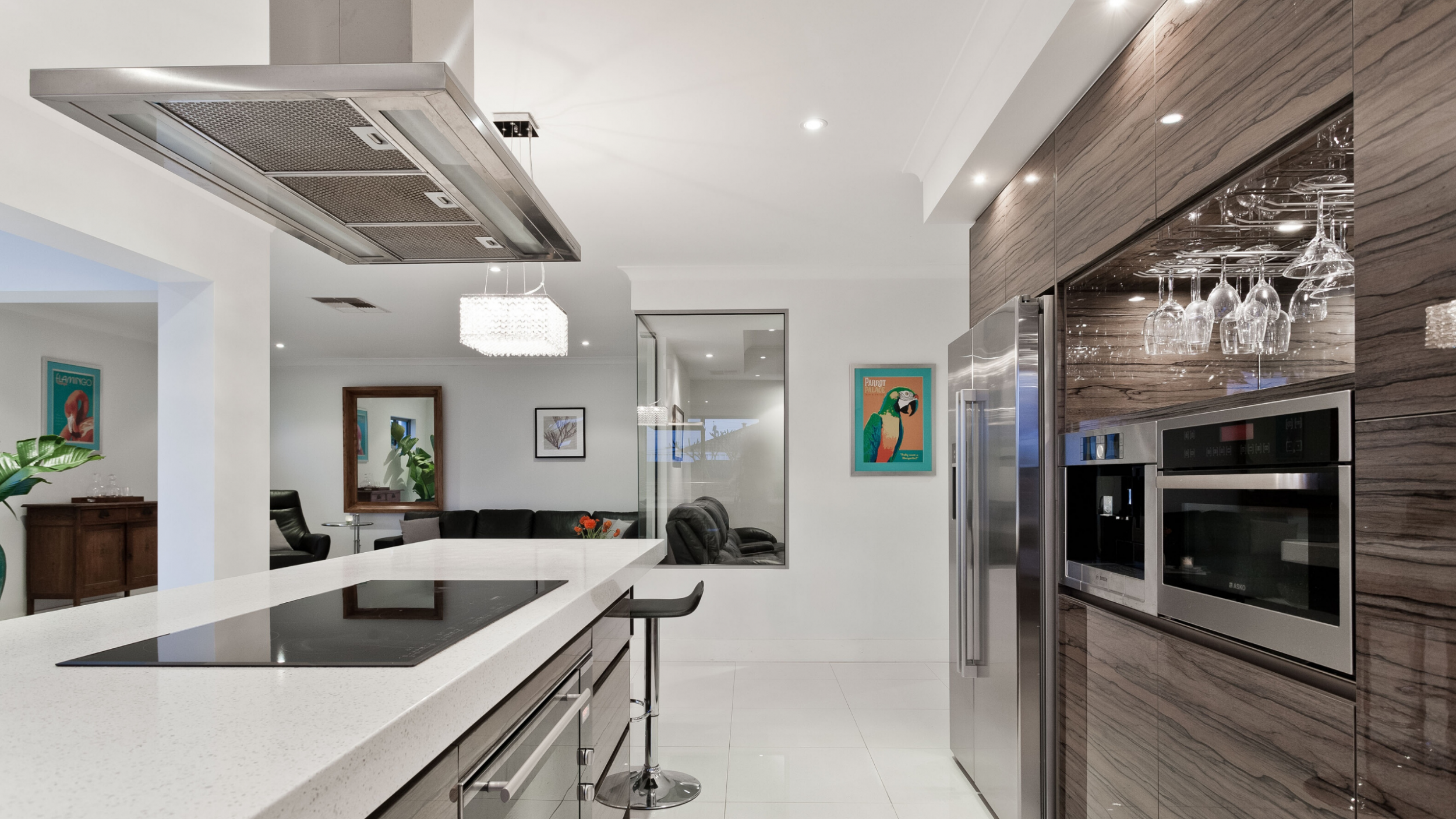 A home is not just a basic need. It is also a long-term (or short-term) investment that can give you good returns.
Whether you've just moved in or have stayed in your house for quite some time, it's important to add value to your property, in case the time comes when you need to sell it to move to a larger house or get much-needed cash.
So, what improvements can you do to add value to your home?
There are many ways for you to improve the price of your property without hiring a designer or doing a full-on construction. Your home improvement projects do not have to be grand and expensive to make a strong impact. Follow these simple and easy reno projects to see a remarkable increase in the valuation of your property.
Enhance Curb Appeal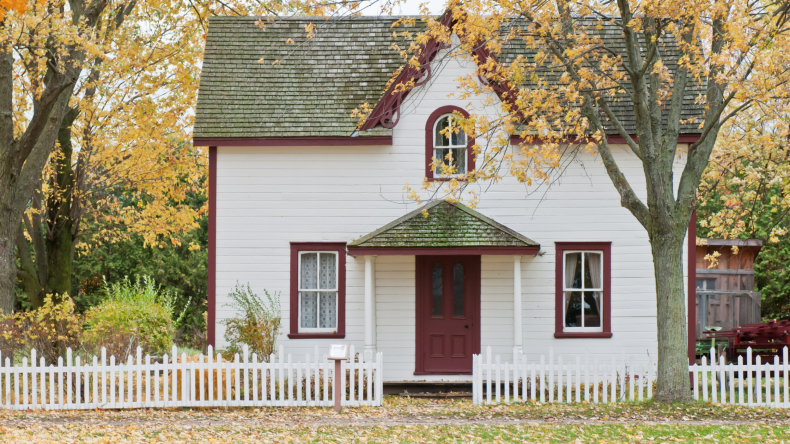 The metaphorical phrase 'do not judge the book by its cover' does not apply to home valuation. Keep in mind that curb appeal creates an impression and gives a hint of what is inside. It makes it attractive to buyers, thus boosting the value of your home.
To emphasize, creating an impressive facade doesn't have to be expensive. First off, clean the front yard, remove clutter, and trim overgrown shrubs. Do simple landscaping by picking plants that will bring out the beauty of your home.
When adding plants, place similar plants together so they make an impact. Don't restrict yourself to just green plants. Use colors in your planting composition and play with the height of the plants to make a pleasant garden. Bring contrast and texture to the landscape by adding colored stones and rocks. You can even add an arbor or trellis, which can flow through the pathway leading to your backyard. Add solar garden lights to bring out the best in your property during the night.
New Paint Makes a Difference
Perhaps the easiest home improvement project you can ever do is paint. New paint will upgrade the look of your home, especially if it's an old house that's screaming for a reno. Repainting your home is also the cheapest way to improve or reinvent the look of your home.
But don't settle for just any paint color. Choose a trendy color that will add character to your home, and at the same time, make it look like a newly built property.
You can hire a professional painter, but you can also DIY like a pro.
The more practical do-it-yourself option may not be always good, but this option can lead to a desirable result if you just follow the proper techniques. Head over to an Ace Hardware near you and grab the painting supplies you need. The hardware store carries top brands such as Benjamin Moore, Magnolia Home, and Clark + Kensington. They can also guide you in choosing paint color combinations based on the color palette, or they can show you the trending colors of the month. Such information would usually cost you chunks of money, but the hardware store is providing all that for free.
When painting, it will be good to accentuate areas like window frames, shutters, and columns by using a darker or lighter shade of the main color. Use a bolder color to highlight the door. Use paint color apps that will help you visualize your home. You can even add a final touch to your entrance doorway by installing exterior LED wall lights with glare control diffuser.
Spice up Your Kitchen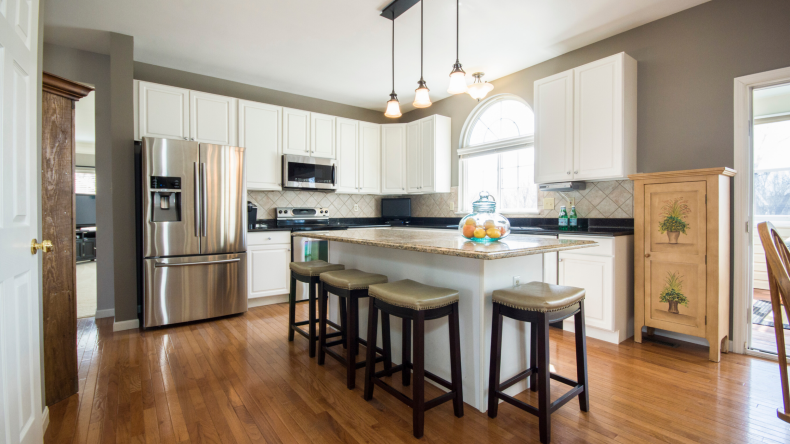 Upgrading your kitchen will surely result in higher resale value simply because homebuyers usually look at the kitchen first. Transform run-of-the-mill kitchen to a modular system that is more efficient and appealing.
If you're short on budget, simple projects like re-staining or re-painting cabinets will create wonders. It should also not cost so much to upgrade the backsplash if it's showing its age.
But if you're looking to further add value to your property, installing modern stainless appliances will definitely do the trick. These add a "wow" factor to any home listing. Notice how real estate agents always mention the stainless appliances if the house has them? That's because buyers are always impressed by those.
Jazz up Your Bathroom
The bathroom is another busy part of the house and one of the areas that potential buyers check every open house. Changing your old tiles will create a totally different look. Make sure it's non-slip!
Simple upgrades like adding or upgrading the vanity cabinets, replacing the water faucet, and installing a modern-looking shower panel can elevate the look of the bathroom.
Spruce up Your Bedroom
Install a brand new carpet to add class to the room. Add visual interest by using different colors, textures, and patterns in your window treatments. It will be good to go for more elegant-looking curtains, blinds, upholsteries, and beddings. These are inexpensive updates but will help in staging your property.
Recreate your closets and cabinets by repainting them and by replacing the old drawer handles and pulls with decorative ones. For small spaces, install mirrors to create an illusion of a wider room.
Add a Patio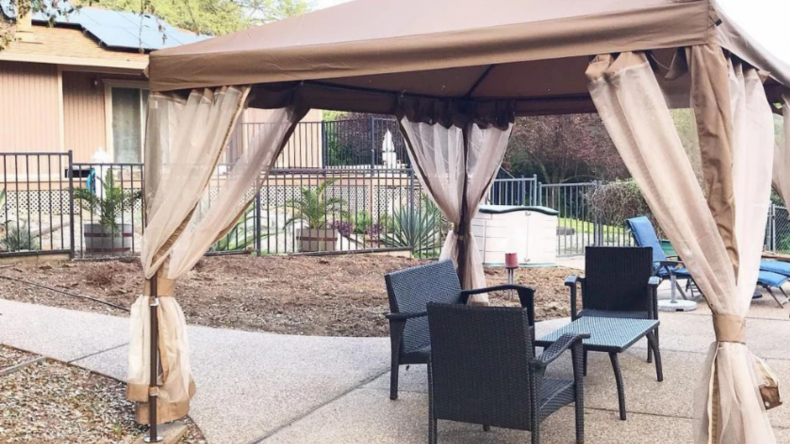 A home with a patio will be more impressive to home buyers as it creates the impression of a bigger property. This, therefore, will render a higher value to your home. This project doesn't have to be huge and can involve simple installation.
You can add a simple wood or concrete deck, then put up an inexpensive gazebo canopy. Patio gazebos and canopies from Abba Patio are an excellent choice for this project as they are easy to install, so you won't need to do additional construction work to put up a wooden gazebo.
Make It Energy-Efficient
Energy conservation increases your home value and great savings return. Energy Efficient Mortgages (EEMs) provide greater borrowing capacity and lower rates to buyers and homeowners who plan on an energy-improvement retrofit.
Insulation, double-paned windows, energy-efficient glass, LED lights, energy-saving appliances, and solar panels are some of the elements that will reduce your electric bills and increase your property value. Consult a certified energy auditor for more comprehensive advice.
House is a basic need and a long-term investment. Creating comfort and satisfaction is as good as increasing the value of your property. With simple renovation projects, you can enjoy the comforts of your home, and at the same time, see your home's value increasing.
The contents of this article is for informational purposes only and does not constitute financial or investment advice. It's important to perform your own research and consider seeking advice from an independent financial professional before making any investment decisions.