Sponsored Article
Be the Hotspot With These No-Contract Prepaid Plans
Why Look For a Hotspot When You Can Be the Hotspot With Straight Talk?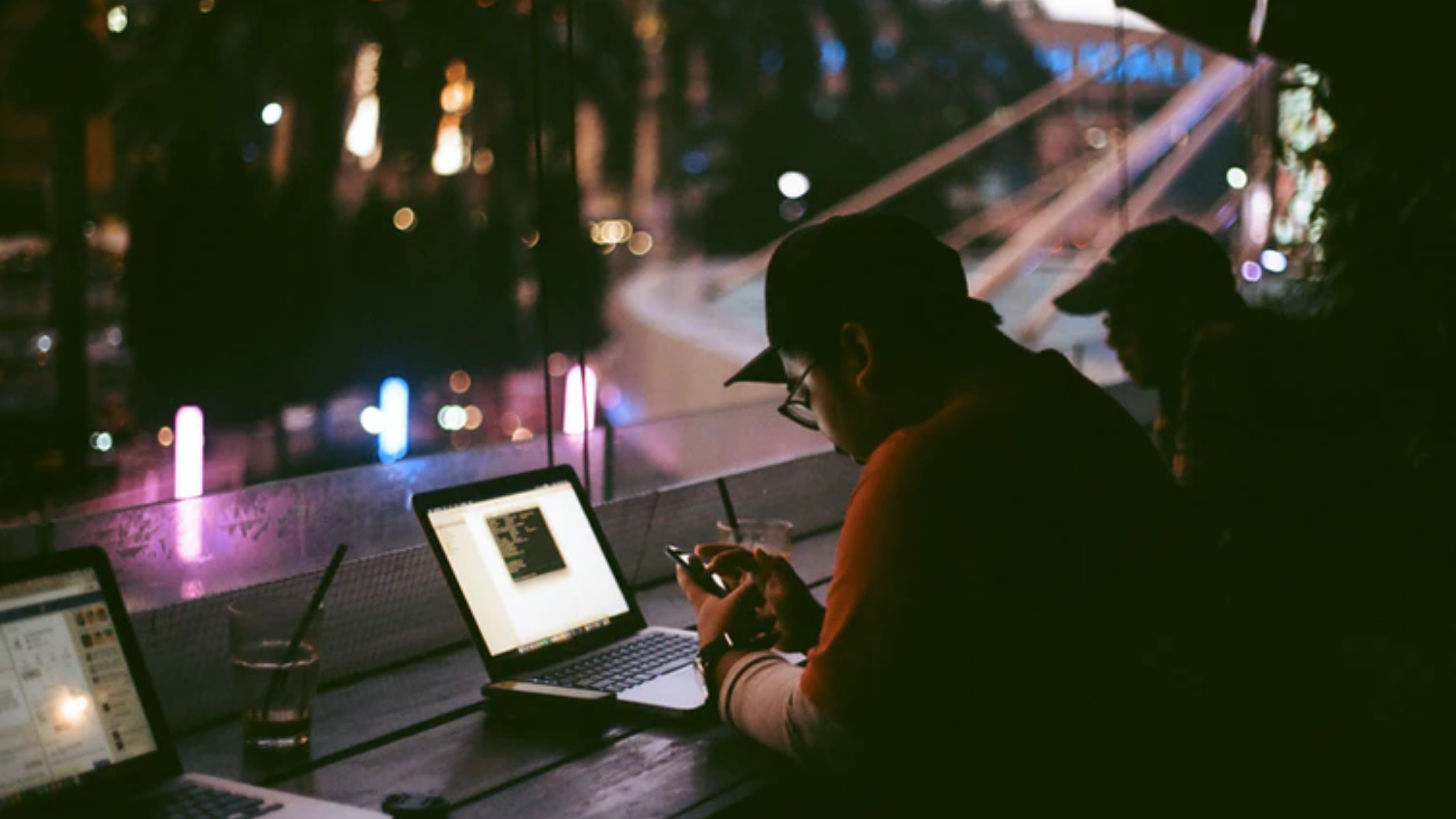 Now that COVID-19 vaccination numbers are rising, people are beginning to go out once again, just in time for the summer. If you aren't traveling for leisure over the next few months, you might find yourself on the road for work. Or you might be the type to take your work with you wherever you go, even while you're in transit. This makes having a steady and reliable mobile internet connection even more valuable. And that's where mobile hotspots come in.
If you've never fiddled with your smartphone to check out its myriad functions, you'll be surprised at what a mobile hotspot is capable of. It's a standard function on your smartphone that allows other devices to connect to the internet through the mobile data on your phone. When your phone is a mobile hotspot, it's sharing its mobile data with whatever device is connected to it.
Mobile hotspots have become important over the last decade because they keep us connected to the internet even when we're on the go. They've also become a safer option for those of us who prefer not to hook our devices up to public, unsecured Wi-Fi connections. Another reason mobile hotspots have become appealing is that they're relatively cheaper than a home internet plan. The cost of a mobile hotspot plan depends on the carrier you're subscribed to. Your current phone plan might even have one already.
If you're looking for a prepaid plan provider that allows you to use your mobile phone as a hotspot, you might want to consider Straight Talk Wireless. Its no-contract prepaid hotspot plans will enable you to have your own Wi-Fi connection at 4G LTE speeds anywhere on America's largest and most dependable networks.
Flexible Hotspot Plans for Your Needs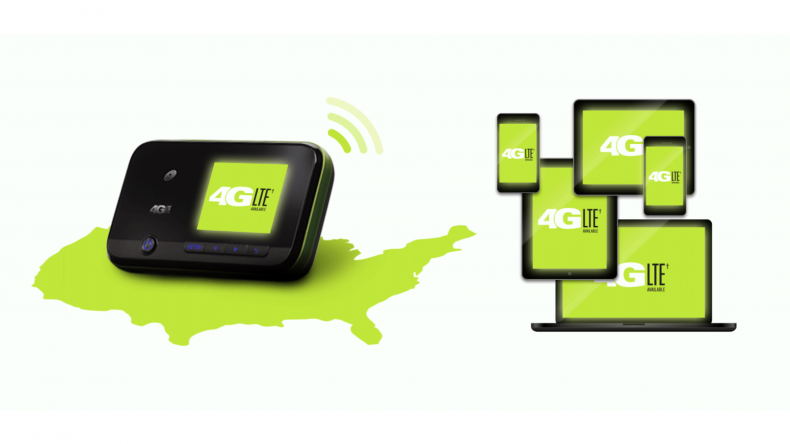 Straight Talk's affordable hotspot plans start with the 30-day plans priced at $15 and $25. The former gives you 2GB of data, allowing your device to browse the internet for 134 hours, stream music for 66 hours, or stream video on standard-definition for 16 hours. Meanwhile, the latter value gives you 4BG of data. For a $25 plan, you can stream 32 hours of standard-definition videos or 133 hours of music or browse the web for 268 hours.
If you want to avail yourself of a larger mobile data allocation, you can go for its 60-day plans. They start at $40 for 8GB, $50 for 10GB, and $75 for 20GB.
Straight Talk recommends getting a mobile hotspot device along with your plan to maximize your internet connection. For example, you can get the reconditioned Franklin Mobile Hotspot, which allows you to connect up to eight devices all at once—from your laptop or tablet to your gaming console or smart TV. It also helps you stay connected to 4G LTE without having to settle for 3G or slower speeds. The reconditioned Franklin Mobile Hotspot has an 8-hour battery life and is available for $34.99.*
*Price may vary depending on sale or promotion.
Save With Straight Talk's No-Contract Plans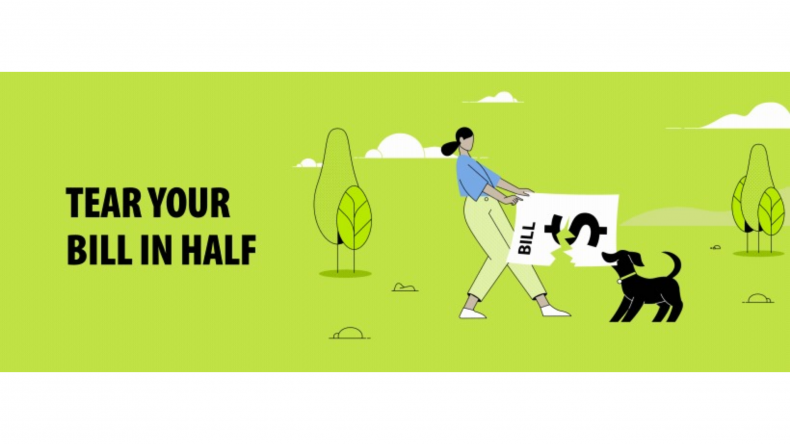 Straight Talk's prepaid plans stand out because you won't have to sign a contract for cellphone service. You can just pay for the services you'll need. That means there are no extra charges, and you won't have to worry about accidentally exceeding your monthly bill. On top of that, you can keep your current phone number as long as it's active with your current service provider.
Here are a few more reasons why making the switch to Straight Talk could be the right decision for you.
Nationwide Coverage
Straight Talk is compatible with major networks like AT&T, Verizon, and T-Mobile. This means you wouldn't have to worry about reliability or connectivity. With a Straight Talk plan, you could reach up to 99.6 percent of the U.S.—virtually anywhere with a cell signal—on 4G LTE speeds.
Use It on Your Preferred Device
You can take advantage of Straight Talk's bring-your-own-phone program, which allows you to keep your current phone, mobile number, and network. This is one of the advantages of Straight Talk's compatibility with the major networks.
But if you want to upgrade your phone, you can do that, too. Straight Talk's service plans allow you to get the latest devices from your favorite brands through affordable monthly payments. In addition, if you want to trade in your phone for a new one, you can also do it through its trade-in program and get cashback. Read more about it here.
Earn Rewards
You might think that being on a prepaid plan means you're no longer entitled to rewards. But with Straight Talk, you can still sign up for its free rewards program and earn points each time you top up. This lets you use your points to redeem data add-ons, free service plans, or even discounts at local shops.
Signing Up for Straight Talk Is Hassle-Free
Most of Straight Talk's prepaid plans come with unlimited talk and text, and the mobile data allocations depend on your budget and needs. Its unlimited high-speed data plans start at $50 per month for a three-month plan. Straight Talk also has plans worth $45 and below, which come with data caps on its 4G LTE coverage.
If you're looking to get your own mobile hotspot, you can start here and look through your options, including 30-day plans for as low as $15 per month and 60-day plans for as low as $40 per month.