Sponsored Article
How To Actually Stick To Your 2021 New Year's Resolutions
Need A Hand In Achieving Your 2021 Goals? Coursera Might Be Able To Help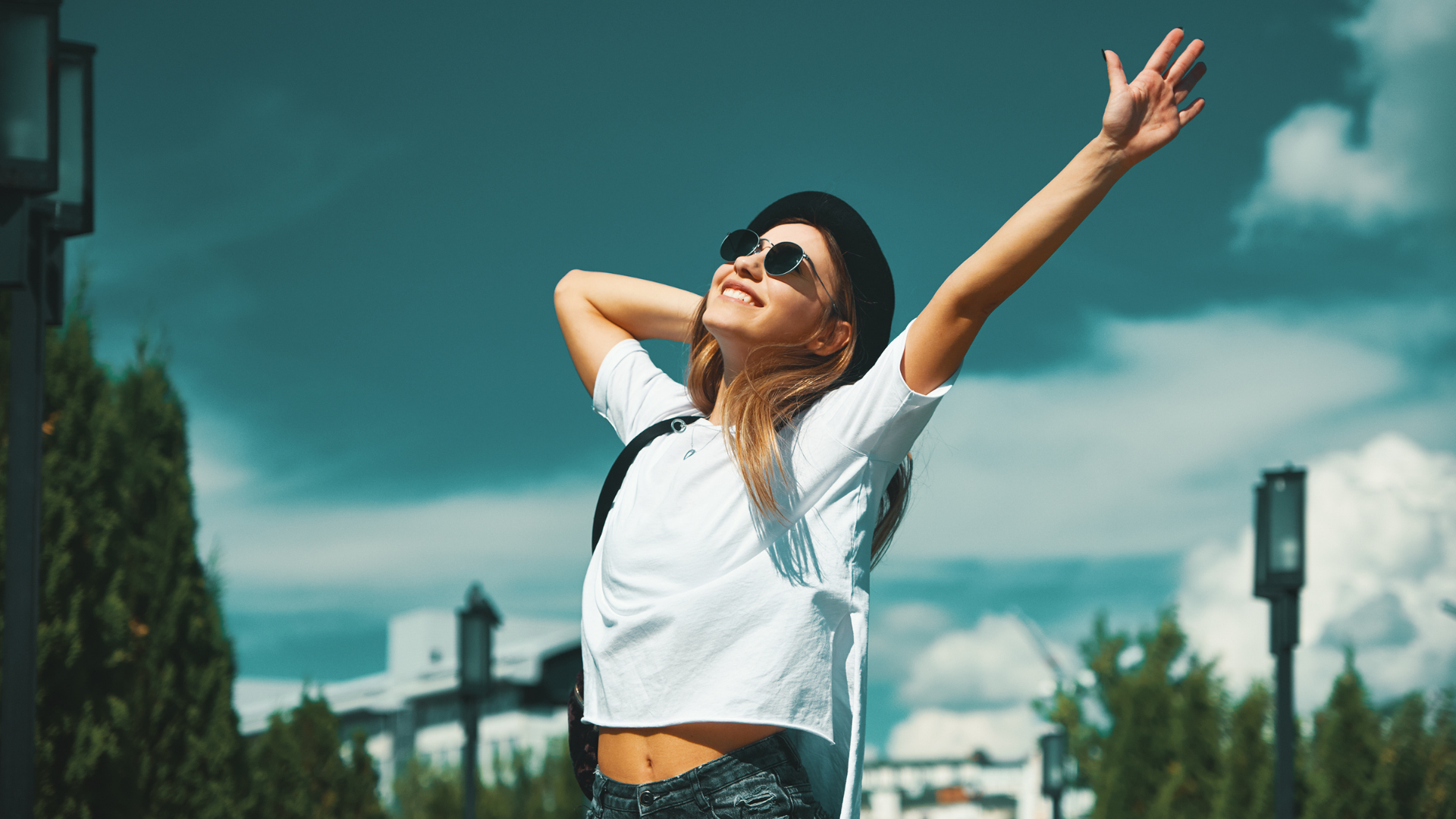 The start of a new year is synonymous with resolutions for growth and improvement in the year ahead. Many new year's resolutions that feel personal are shared by countless other Americans focused on the same kinds of goals while facing similar challenges.
While this time of intention and goal-setting can be inspiring, maintaining the same focus and determination to stay on track can be difficult as the year progresses. One study finds over 80% of people don't accomplish their New Year's Resolutions.
Check our expert advice for tackling some of the most common New Year's Resolutions below and set yourself up for success through the rest of 2021.
The Three Most Common New Year's Resolutions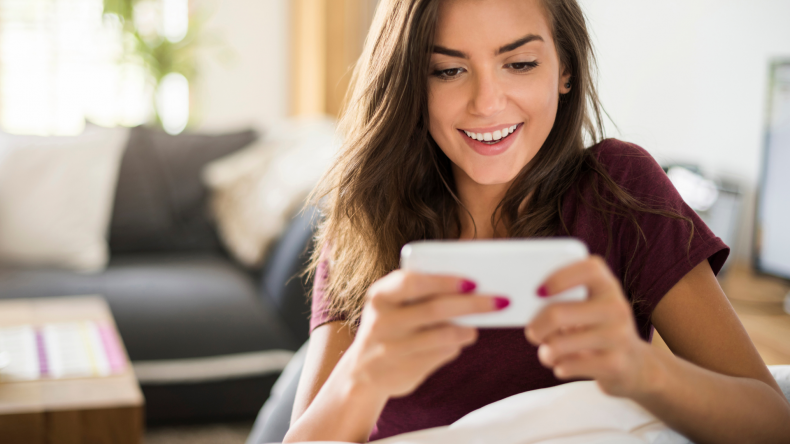 1. Reduce Stress
If you feel like you need more help mastering the art of having grace under pressure, Dr. Steve Joordens, a psychology professor who teaches Introduction to Psychology at the University of Toronto, points out that it starts with learning how to summon relaxation. He even refers to it as "a very powerful skill for countering the anxiety response."
But before you get anywhere, Dr. Joorden recommends becoming mindful of what relaxation feels like in the first place. And you can start with these guided relaxation audio files to help bring yourself to a relaxed state to start your road towards mindfulness.
The first step to learning how to reduce stress is to get to know how your mind works. Over 300,000 people are already enrolled in Dr. Steve Joorden's Introduction to Psychology, where he teaches learners about understanding the human mind, human behavior, and cognitive human development. Enroll in Introduction to Psychology for free.
2. Learn A New Skill
We are most motivated to learn something new if it's interesting and useful. If you're keen on learning a new skill, why not learn something that can put you at an advantage in today's techie world and beyond? Dr. Chuck Severance, a professor at the University of Michigan School of Information who teaches Programming for Everybody (Getting Started with Python), emphasizes the increasing importance of learning programming.
Dr. Severance clarifies that programming is not just a professional activity. In fact, it's a general life skill that becomes more useful as innovations enhance daily living. A few years down the line, programming might be a basic requirement skill to qualify for a new job so really, while you're learning a new skill, you're also equipping yourself with the right skills to stay competitive in the future. Dr. Severance shares that "the most common way of applying what you'd learn in Programming for Everybody is not qualifying for a new job. It's either taking more classes that then will lead you to qualify for a new job—or finding ways to use programming in the job you already have."
Check something off your New Year's Resolutions for 2021 by learning a new skill. Enroll in Dr. Chuck Severance's Programming for Everybody (Getting Started with Python) right here, for free.
3. Spend More Time With Friends And Family
At the end of the day, the days that we'll treasure the most are the ones we happily spent with loved ones. This year, you can still achieve this priceless New Year's resolution amidst the pandemic. Dr. Laurie Santos, a Yale psychology professor who teaches Science of Well-Being on Coursera, provides tips on how we can spend more time with friends and family while staying safe from COVID-19.
While the Science of Well-being teaches people across cultures how to increase their happiness and build more productive habits, Dr. Santos also provides tips on how to maximize technology to create social connections and take care of relationships. Dr. Santos shares, "We can start a Zoom happy hour or a workout together over Facetime or do a Netflix movie party. [We] can also just schedule a time to call a friend. The key is that you're putting in a bit of work to schedule this stuff."
You will always have something to do in your schedule, but it's important to make time for the people who matter. Get unique, practical ideas to maximize your quality time with loved ones.
Enroll in Dr. Laurie Santos' Science of Well-Being today, for free.
How To Achieve the Rest Of Your New Year's Resolutions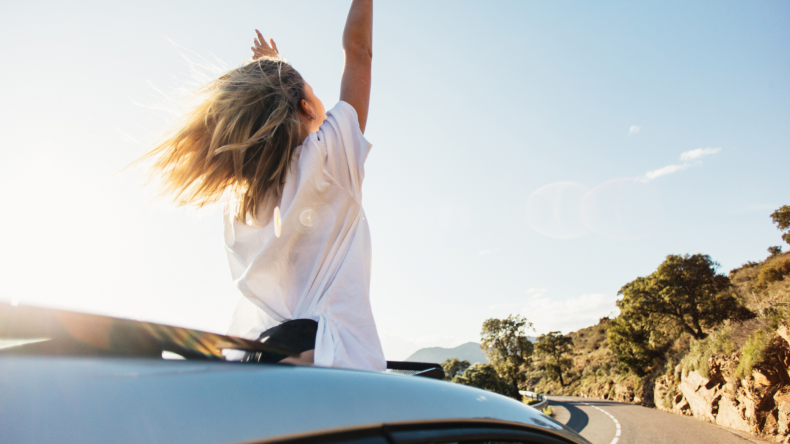 If the three most common New Year's Resolutions we shared above resonate with you, you'll need focus, drive, and determination all year round. If you need help channeling your inner strength and determination, Dr. Richard Ryan, a Professor Emeritus in Psychology from the University of Rochester, who teaches Self-Determination Theory, gives you a booster so you can keep going.
"Your goals should be ones that you can reach," he says. "Accomplish the first step along the way up the mountain rather than thinking about the mountain itself."
To do that, Dr. Ryan recommends taking baby steps if you need to. "Start small," he encourages. "Set challenges that you can really make because that feeling of competence that grows with really meeting those small goals will help you stay in the game."
Dr. Ryan has helped thousands of people stick to their goals by sharing valuable concepts through his course, Introduction to Self-Determination Theory: An Approach to Motivation, Development, and Wellness. This virtual course, along with thousands of other classes, can help you achieve your short-term goals, long-term goals, and New Year's resolutions - and they are all available in Coursera for free!