Sponsored Article
How To Celebrate St Patrick's Day Safely in 2021
Planning to Celebrate St. Patrick's at Home This Year? Here's How You Can Spice It Up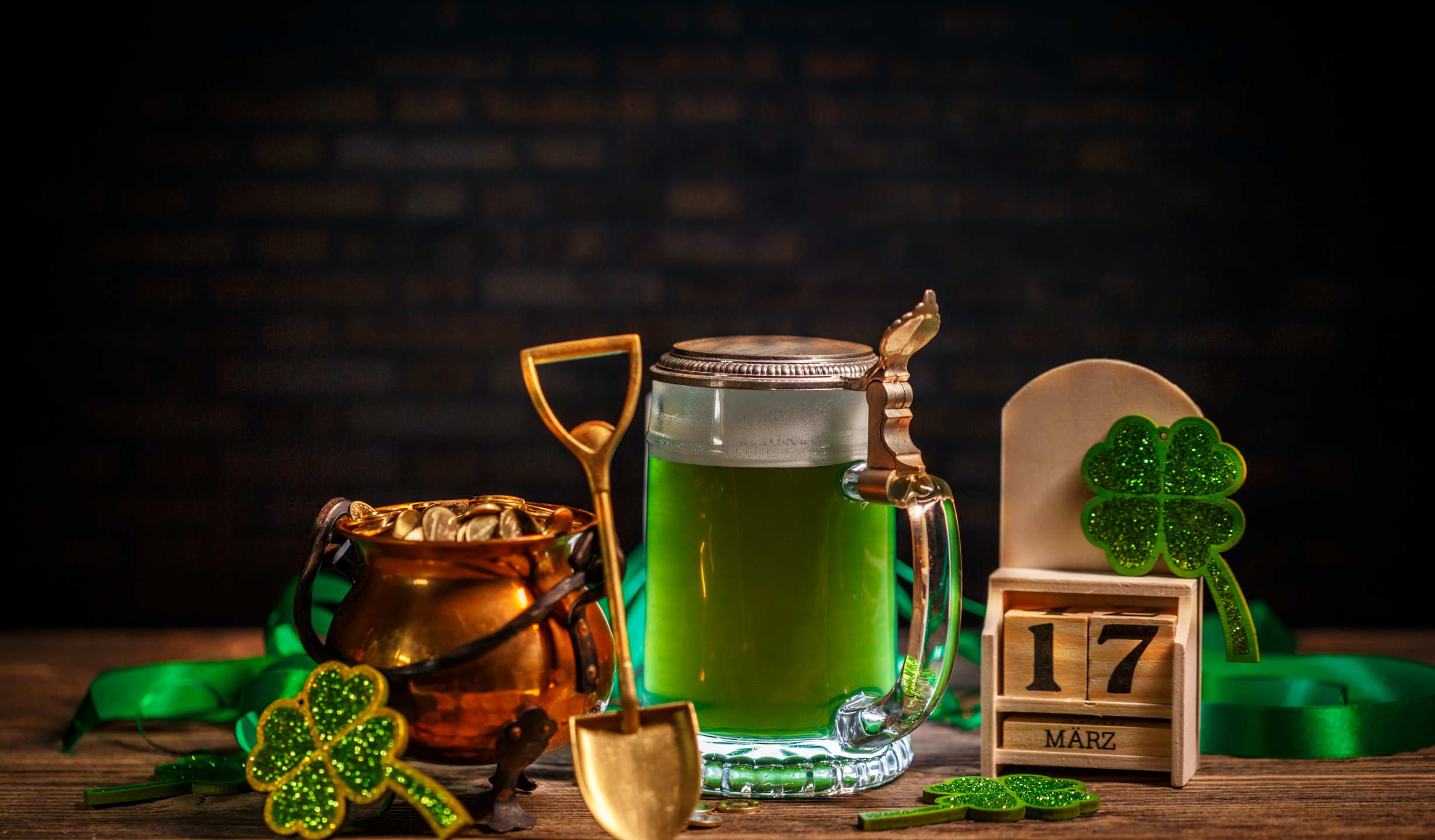 If there's anything people love to do, it is to celebrate a holiday without fully knowing its origins. One such holiday is 'St Patrick's Day'. Do you think of leprechauns and clover leaves? Do you think of the color 'green'? Why are these things heavily associated with St Patrick's Day? Well, to answer that, let's have a quick history lesson.
Saint Patrick was born in Padraig around 386 A.D. He lived in Ireland for 40 years spreading Christianity till his death on March 17, 461—his feast date. He used the shamrock (or the cloverleaf) to teach people about the Holy Trinity. Before being associated with the color green, the feast day was associated with blue. Green only started to become linked with Saint Patrick's Day in the 17th century. Also, wearing green clothes is believed to make you invisible from the mythical Irish creatures known as leprechauns.
Knowing the history of this holiday makes celebrating it even better. Under different circumstances, we would be making plans to go out wearing our best green outfits to get drunk, dance, and sing Irish tunes with our friends. While there may be a virus going around, this shouldn't stop us from honoring St. Patrick on his feast day. So, here are 9 ways to celebrate it from the comfort of your home.
1. Dress in Green
Even if we can't show the world that we're looking good face-to-face, dressing up and wearing green is an elegant way to celebrate St. Patrick's Day. We can always post our green outfits on social media or take other pictures for the memories. Besides, getting ready, even without going out, can do wonders for our mental health.
2. Listen to Irish Music
Sometimes, there's no better way to get in the zone than to listen to music. In this case, a great way to get into the spirit of St. Patrick's Day is to listen to Irish music. You can choose a themed Spotify playlist or listen to a traditional compilation on Youtube.
3. Cook a Traditional Irish Meal
No Saint Patrick's Day feast is complete without corned beef, cabbage, potatoes, and soda bread. However, to truly feast on this feast day, why not cook an authentic or traditional Irish meal? Here are some recipes for Irish foods such as shepherd's pie, colcannon, and Irish stew.
4. Drink Green
Since you're all dressed in green, why not mix yourself a green drink to go with your outfit? From grasshoppers to green jelly shots, this list has got you covered. Although if you want to go for something healthier, then this list of green and healthy drinks is for you.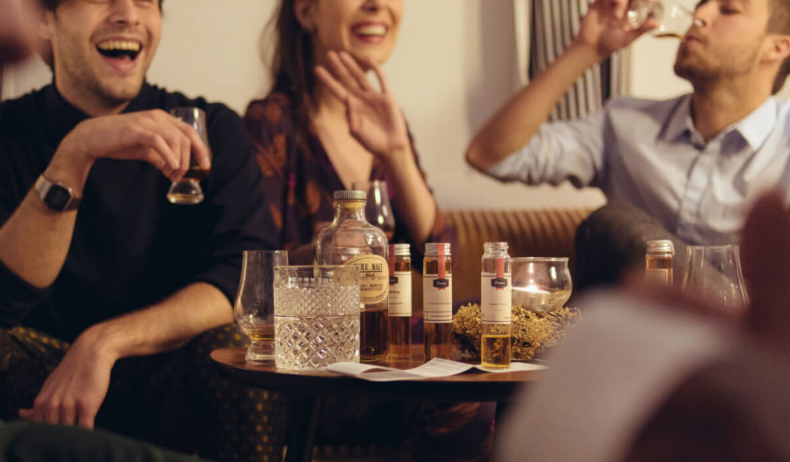 5. Head to

Flaviar

school
Nope, you didn't misread that. One awesome way to celebrate St. Patrick's Day is to go to school—whiskey school that is. With Flaviar, you get to have an authentic distillery tour experience without leaving your home. Join the club and they'll teach you everything you need to know about spirits. Flaviar will surely make you a bona fide Spirits expert.
6. Read Up on Irish Culture
If you can't go out to celebrate an Irish holiday, why not immerse yourself in Irish culture through their language and literature? Play a (drinking) language game with your family and friends. The worst one to pronounce the words in Gaelic takes an Irish whiskey shot from Flaviar. If you feel like kicking back, then you can read some popular Irish books (Angela's Ashes, The Sea, and Conversations with Friends) or traditional ones (Ulysses, Dracula, and Gulliver's Travels).
7. Watch a St. Patrick's Movie
For those who think celebrating means cozying up, grabbing some snacks, and enjoying a film, then this is for you. Honor St. Patrick by watching a documentary about his life. If you want something more casual to enjoy the holiday, then choose an Irish movie from this list which features Sing Street, Song of The Sea, and The Boondock Saints.
8. Host a Virtual Party
Since you can't go out to party and dance with your friends, why not host or attend a virtual party. You can play online games such as jackbox, skribbl, or codewords. If you just want to reminisce while listening to music, why not create a server on jqbx or invite a Groovy Musicbot on Discord.
9. Get drunk on Irish Whiskey or beer
Flaviar says that 'Irish whiskey is the fastest-growing spirit category in the world and has been around for over 600 years. After tasting the spirit, it's no wonder why. Truly celebrate Saint Patrick's Day by partying with Irish whiskey. Flaviar offers a wide range of brands from Redbreast to Writer's Tears. There's even a special Jameson—St. Patrick's edition. If you don't want whiskey, you can pour yourself a pint of Irish beer such as Guinness or Murphy's.
If ever we have the chance to go out and see others again, let us always remember to practice social distancing and wear proper face masks until it is safe to do otherwise. Until then, this list is here to help and remind you that you can still have a great and green Saint Patrick's Day. Remember, Flaviar is here to help you celebrate!