Sponsored Article
How To Choose The Perfect Gym-Friendly Earphones
We've Looked Into The Best Sports Headphones In The Market - Here's What To Consider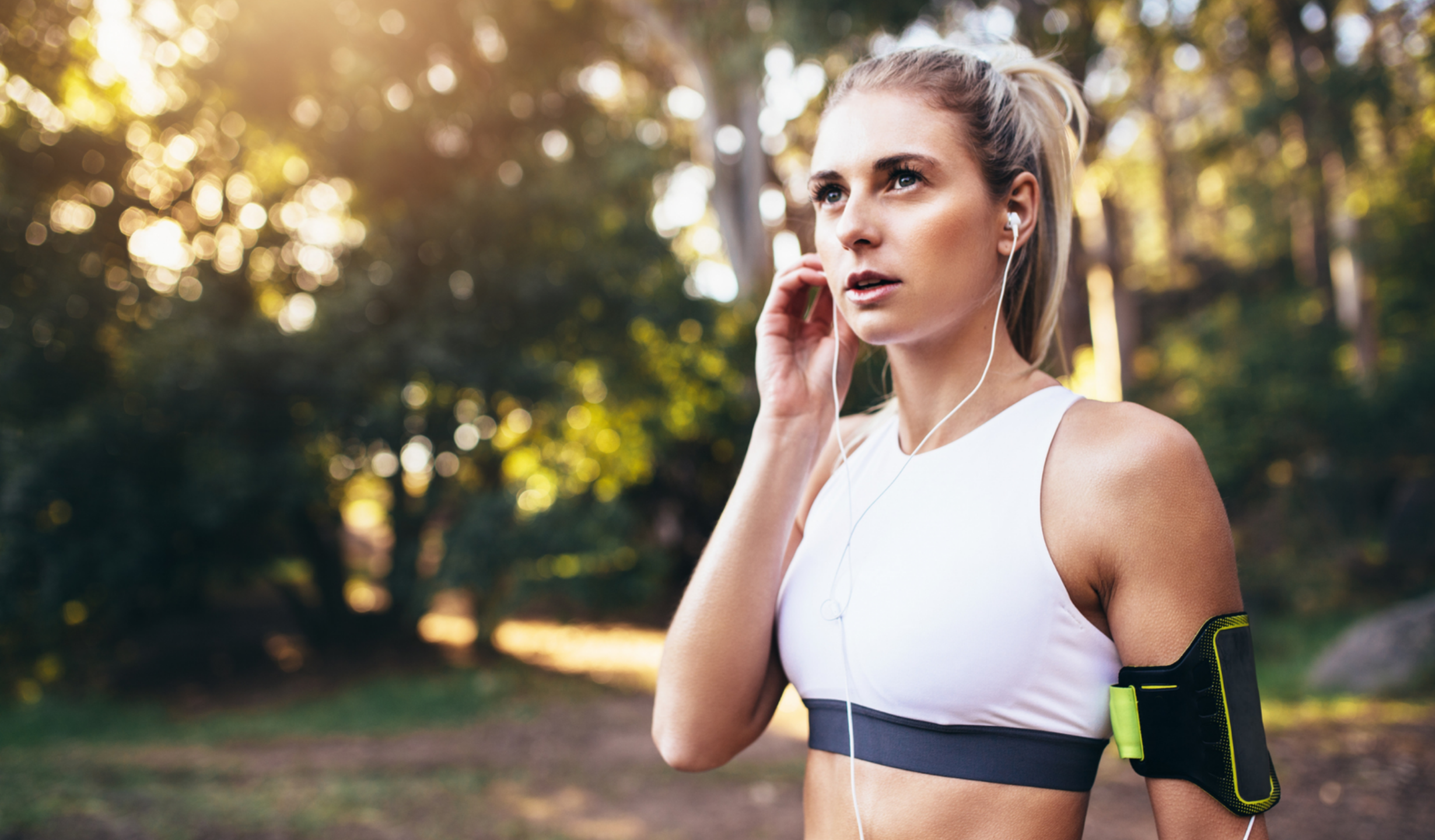 Exercising looks different for everyone. Some people are natural runners who can sweat out an easy 5k on the trail or even on a treadmill, while others prefer the hustle of weightlifting. But no matter what you choose, you definitely need the best sports headphones to keep you going.
With technology having advanced over the last few years, it's incredible that we don't have to worry about getting our earphone cables getting entangled anymore! Cordless earbuds have changed the game by allowing us to keep listening to our music in a hassle-free way while we're working out. These earbuds even come in a sturdy portable case that charges them while you're not using them.
However, you may be wondering how helpful these earbuds are for a heavy workout. Won't they fall out of your ears during a run? Or stop playing music in the middle of a high-intensity circuit because the battery is out?
Don't worry - we've got you covered. We've looked into the best sports headphones in the market and below are the things you should consider before checking out your first pair.
1. Good Functionality
The first thing you should look for in your earbuds is that they can play music and audio very well. Some brands will be better than others so go for the ones with good quality reviews from the internet or even from a friend.
Most of the best sports headphones come without buttons. Once connected to your device (smartphone or laptop) via Bluetooth, all it takes is a long press to power them on and off.
2. User-Friendly
If you aren't a techie, you might be worried about using earbuds instead of traditional earphones. So always check if the touch-enabled controls of your earbuds work fine with little to no effort. They should also be connected to your device unless you manually disconnect them. You definitely wouldn't want to get caught in the middle of a run with your music stopping because of faulty earbuds!
The best sports headphones even come with a mono mode for calls and stereo mode for music playback. If you also intend to use your earbuds for calls and errands, this is perfect for you.
3.Battery Life
You might think this is one disadvantage of using rechargeable earbuds instead of traditional earphones that never run out of battery. But here's a fun fact: the best sports headphones can run for four hours straight. That's more than enough time for a good workout (or two)!
When it comes to charging, the average time is two hours to get them fully charged from 0 to 100%. You'd also need to plug your case into an electrical outlet like your laptop or power bank to make sure it has enough charging capacity. The charging case not only protects your earbuds but charges them 24/7.
4. Value For Money
The big brands aren't the only ones that offer the best sports headphones in the market these days. Some smaller companies are also worth checking out! But if you are a perfectionist when it comes to your gadgets and audio playback, you may be better off with a well-known brand instead of an underdog.
If you know where to look, you might be able to find some cheap ones that cost less than $20. But the more prominent and more famous companies will cost you as much as $150 or even more!
5. Sweat Resistance
We can't forget that exercising makes us sweat - a lot. It would be so embarrassing if your earbud fell off and rolled onto the floor while you are at the gym. The best waterproof headphones are not only sweat resistant but primarily designed to be lightweight and ergonomically sound for ultimate comfort. So if you're looking for a pair that will get through any HIIT workout, the JBL Endurance PEAK will definitely get the job done!
With their IPX7 waterproof design, the JBL Endurance PEAK is also guaranteed never to hurt or fall out and features a flexible hook around your ears for extra security. Some brands even offer different sizes for the ear tips. This way you can find the best snug fit that you prefer!
6. Safety
Lastly, don't forget that it's better to be safe than sorry. While the best sports headphones will give you impeccable music playback, they should not be completely noise-canceling! Your earbuds should be easily removable if you need to act fast because of something in your surroundings.
No matter where you are - whether it's the gym, a trail, or even just walking on your daily commute - it would be a safety risk if you can't hear anything that's going on around you. Check for how easy it is to control the volume of your earbuds and the fastest way to remove them.
Shopping for the perfect gym-friendly earphones can be a lot of fun, especially if you enjoy looking at gadgets and specs. Follow these simple tips to make sure you end up with the best sports headphones you could own!