Sponsored Article
These 10 World-Renowned Chefs Will Teach You How To Be A Master In The Kitchen
Top Chefs From Around the World Will Guide You Through Kitchen Essentials and Techniques to Transform You Into the Best Cook You Can Be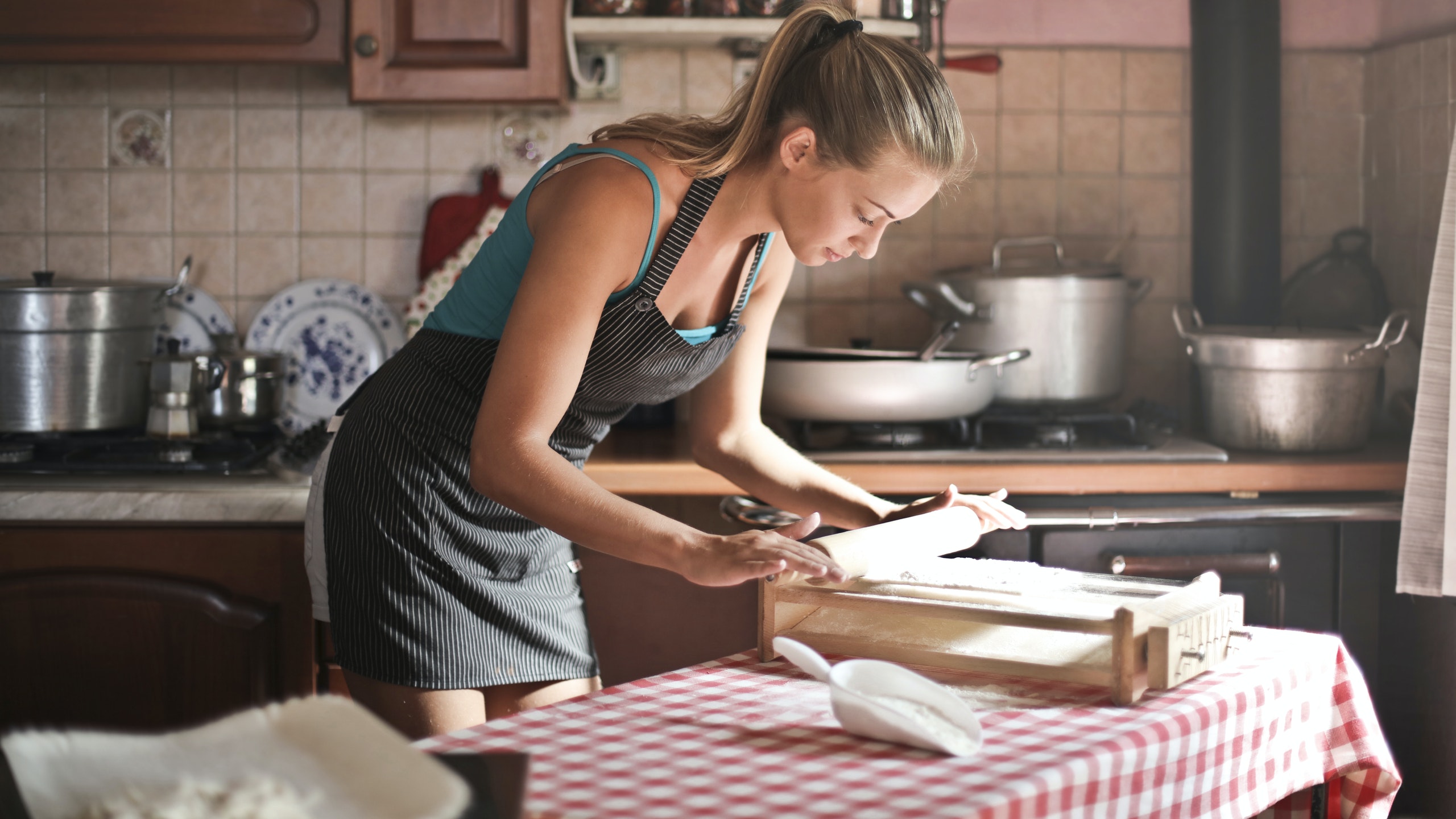 There's more to food than meets the eye and the palate. For most chefs, it's an emotional connection they have with food that they hope to convey to people through their dishes. If you've ever shared the same sentiment towards cooking, you might find yourself feeling the need to learn more about the art form. That's where MasterClass comes in with its extensive list of lessons from top chefs all over the world. Learn how to make Gordon Ramsay's Beef Wellington, Wolfgang Puck's Smoked Salmon Pizza, or Aaron Franklin's Smoked Brisket through MasterClass's exclusive access to the secrets of these kitchen geniuses.
Check out the following MasterClass workshops from world-renowned chefs below:
1. Gordon Ramsay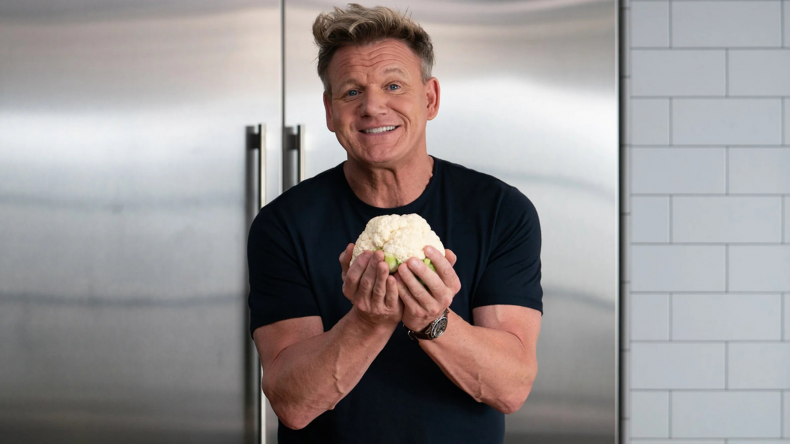 Thanks to hit reality shows like "Master Chef" and "Hell's Kitchen," you've seen just how serious Gordon Ramsay is in delivering top-notch dishes from the fiery pits of the kitchen to the dining table. There's a reason he's a seven-star Michelin chef, after all. Whether he's made you dread being in the kitchen or inspired you to create delicious meals for you and your loved ones, Ramsay's 30 years of kitchen experience can mold you into the home cook you've always dreamed of becoming through his three-part MasterClass.
Start with Gordon Ramsay's Cooking I MasterClass here.
2. Wolfgang Puck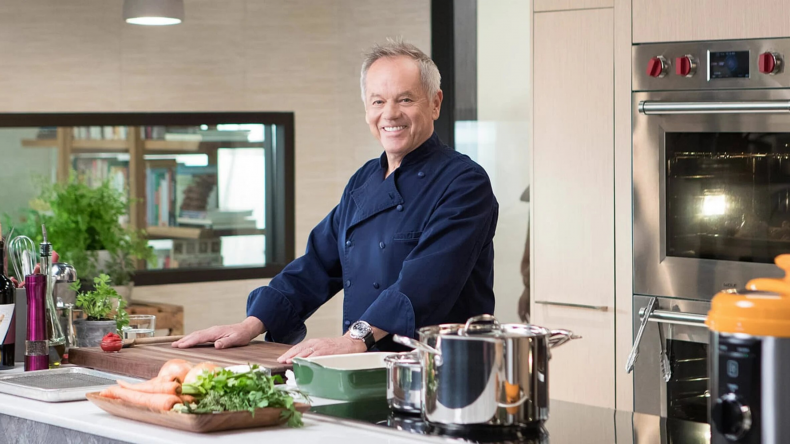 If there's one show you can remember from random viewings of the Food Network, it might be Wolfgang Puck. Another chef that's no stranger in front of the kitchen and the camera, the James Beard Award-winning chef has inspired Americans at home never to settle for frozen or processed foods. With more than 100 restaurants under his belt, Puck will change the way you cook at home by teaching you how to cook fantastic starters, mains, sides, and even cocktails - while also encouraging you to go off-recipe and invent dishes of your own.
Check out Wolfgang Puck's Cooking MasterClass here.
3. Thomas Keller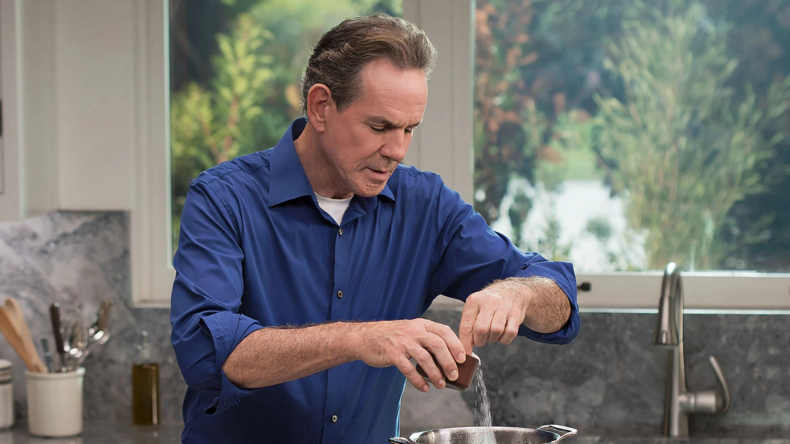 In the 1970s, a French chef once told Thomas Keller that "Cooks cook to nurture people." From then on, Keller worked day and night in tight and crowded kitchens to master the back of the house and become a professional chef. Today, Thomas Keller is the American chef with the most Michelin stars in his belt and has founded The French Laundry - a common bucket-list destination for foodies from all around the world, among other top restaurants in his group. In his MasterClass, Keller teaches you poaching, making hand-shaped pasta, confiting, and many more skills to create quality meals at home.
Start with Thomas Keller's Cooking Techniques I MasterClass here.
4. Massimo Bottura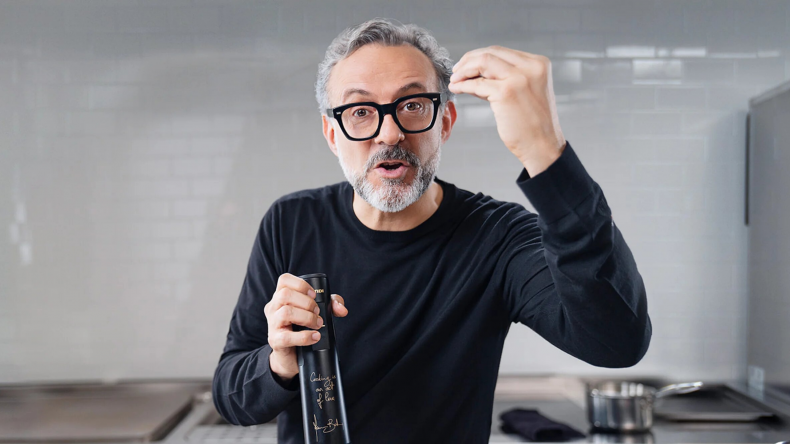 Tucked away in Modena, Italy is a nondescript corner restaurant with a small gold plate next to the entrance that reads, "Osteria Francescana." It's the brainchild of three-star Michelin chef Massimo Bottura, a candid Italian chef who's world-famous for modernizing Italian cooking by applying the magic of present-day gastronomy. If you're a lover of Italian cuisine, Bottura deepens your appreciation for it by developing your palate and kitchen skills for everyday cooking in his MasterClass.
Check out Massimo Bottura's Modern Italian Cooking MasterClass here.
5. Alice Waters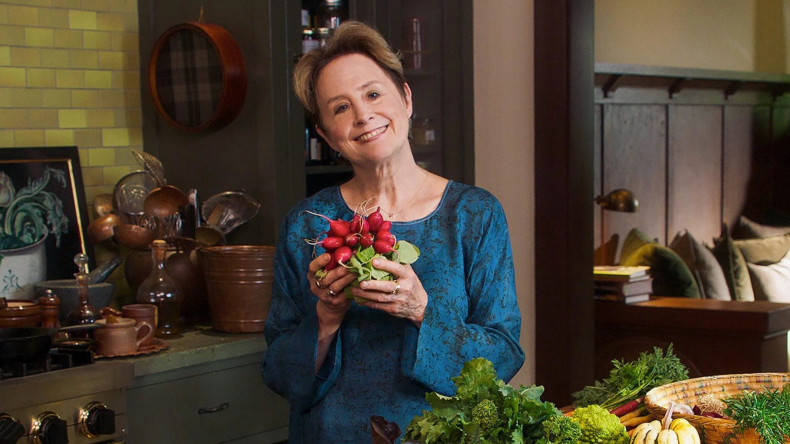 If you're a fan of the farm-to-table movement, then you have Alice Waters to thank for revolutionizing the idea at her iconic restaurant Chez Panisse. The James Beard Outstanding Chef awardee trains you on understanding fresh, seasonal ingredients so you won't have to be overdependent on recipes to know how to use them. Waters embarks on her first online cooking class with MasterClass to encourage you to get closer to the source of your food by teaching you how to choose ingredients at a farmer's market to cook healthy and delicious meals at home.
Check out Alice Waters's Art of Home Cooking MasterClass here.
6. Aaron Franklin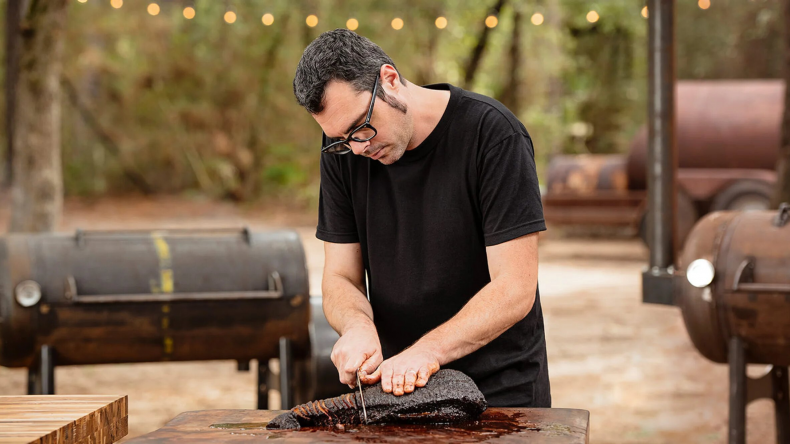 Barbecue may very well be the backbone of American cuisine. Steaks, ribs, wings, burgers, and sausages are just some of the many kinds of meats you can cook on a grill. For some, the art of barbecuing is almost like a religion, as Aaron Franklin discovered after spending long hours looking for the perfect recipe for his famous smoked brisket. Now a James Beard Award winner and the owner of Franklin Barbecue, he teaches you to be patient yet meticulous in the process of smoking and barbecuing flavorful, mouth-watering ribs, pork butt, and brisket so you can become a pitmaster in your own backyard.
Check out Aaron Franklin's Texas-Style BBQ MasterClass here.
7. Dominique Ansel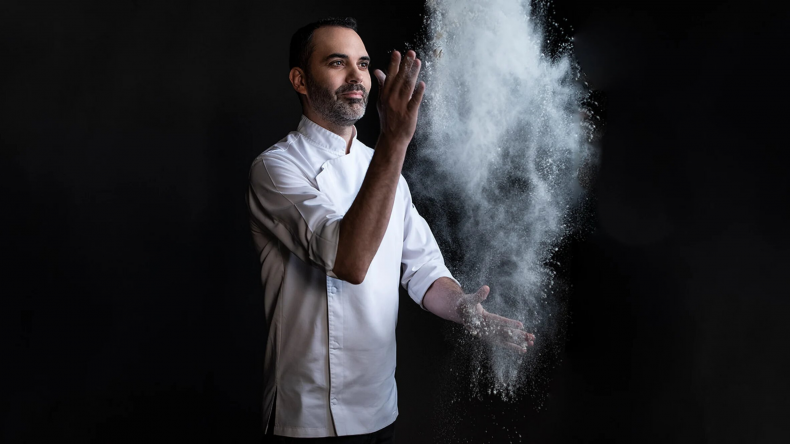 If you've ever tried a Cronut® before, it's only right that you give credit to Dominique Ansel for inventing it. Ansel has been called the "world's best pastry chef," so who better to learn how to make exquisite desserts from than this James Beard Award winner? If you're an aspiring pastry chef - or a pastry master of the house, at least - Ansel teaches you essential techniques and precise methods so that you can follow recipes to the letter and create decadent desserts for friends and family.
Check out Dominique Ansel's French Pastry Fundamentals MasterClass here.
8. Apollonia Poilâne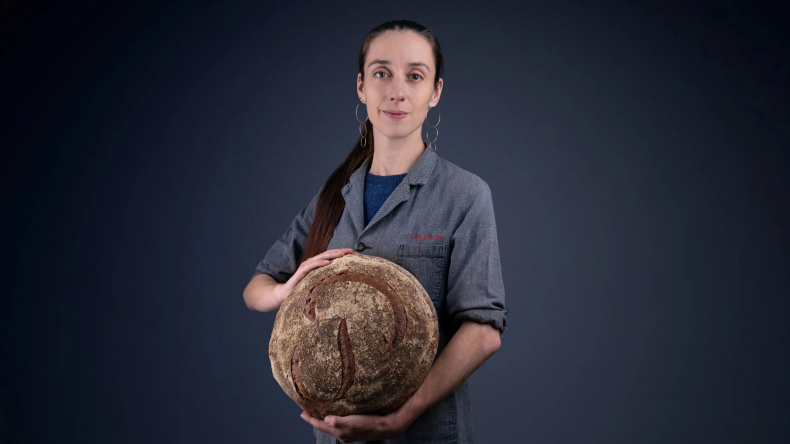 To the untrained eye, breadmaking seems like a complex skill that only a talented few can master. In reality, breadmaking is one of the most basic baking skills you can learn - the only reason it looks intimidating is that you're dealing with a leavening agent to make the bread rise and provide structure. Let Apollonia Poilâne, CEO and third-generation baker of Parisian bakery Poilâne, demystify the breadmaking process in her MasterClass, where you'll deal with different flours and starters in making various types of French breads.
Check out Apollonia Poilane's Bread Baking MasterClass here.
9. Yotam Ottolenghi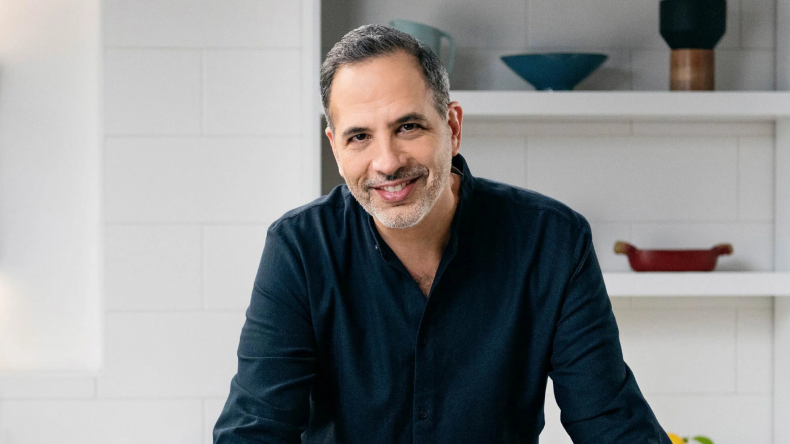 Middle Eastern cuisine is a gateway to exotic flavors that you never knew existed. Spices and aromatics make these dishes piquant and flavorful, while their endless applications of vegetables turn these meals into stunning, colorful works of art. James Beard Award-winning chef Yotam Ottolenghi opens the doors to a world of Middle Eastern-inspired recipes that are sure to be crowd-pleasers in your own home. Join his MasterClass to learn how to make platters, brunch spreads, condiments, and fantastic vegetable dishes for your next garden party.
Check out Yottam Ottolenghi's Modern Middle Eastern Cooking MasterClass here.
10. Gabriela Cámara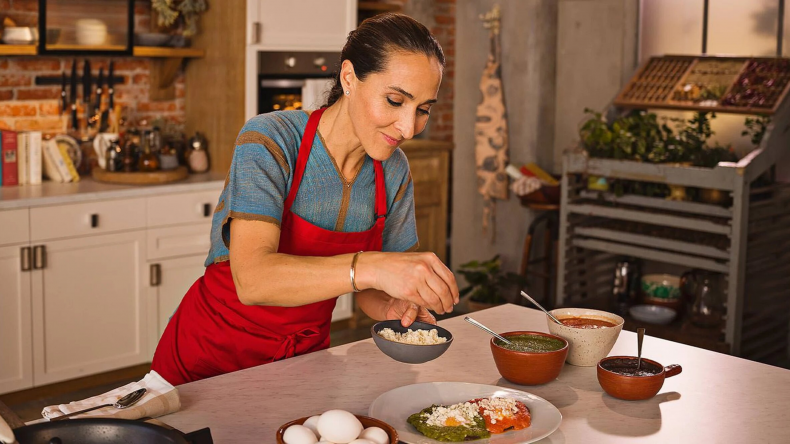 There's more to Mexican cuisine than the ever-popular burrito and tacos. In fact, to limit Mexican cooking to those two popular quick eats would be a disservice to its other standout dishes, like tostada, mole, huevos rancheros, tamale, aguachile, and a variety of fresh salsas. In her MasterClass, modern Mexican cuisine chef Gabriela Cámara will help you expand your palate in Mexican cooking using only the freshest ingredients - plus, you'll learn how to make a tortilla from scratch, too!
Check out Gabriela Cámara's Mexican Cooking MasterClass here.
Gather all the ingredients and tools you need and cook along with these kitchen geniuses! Sign up for your culinary arts MasterClass courses here.