Sponsored Article
How to Date During a Pandemic: A Quick Guide—From Wearing Masks to Virtual Dates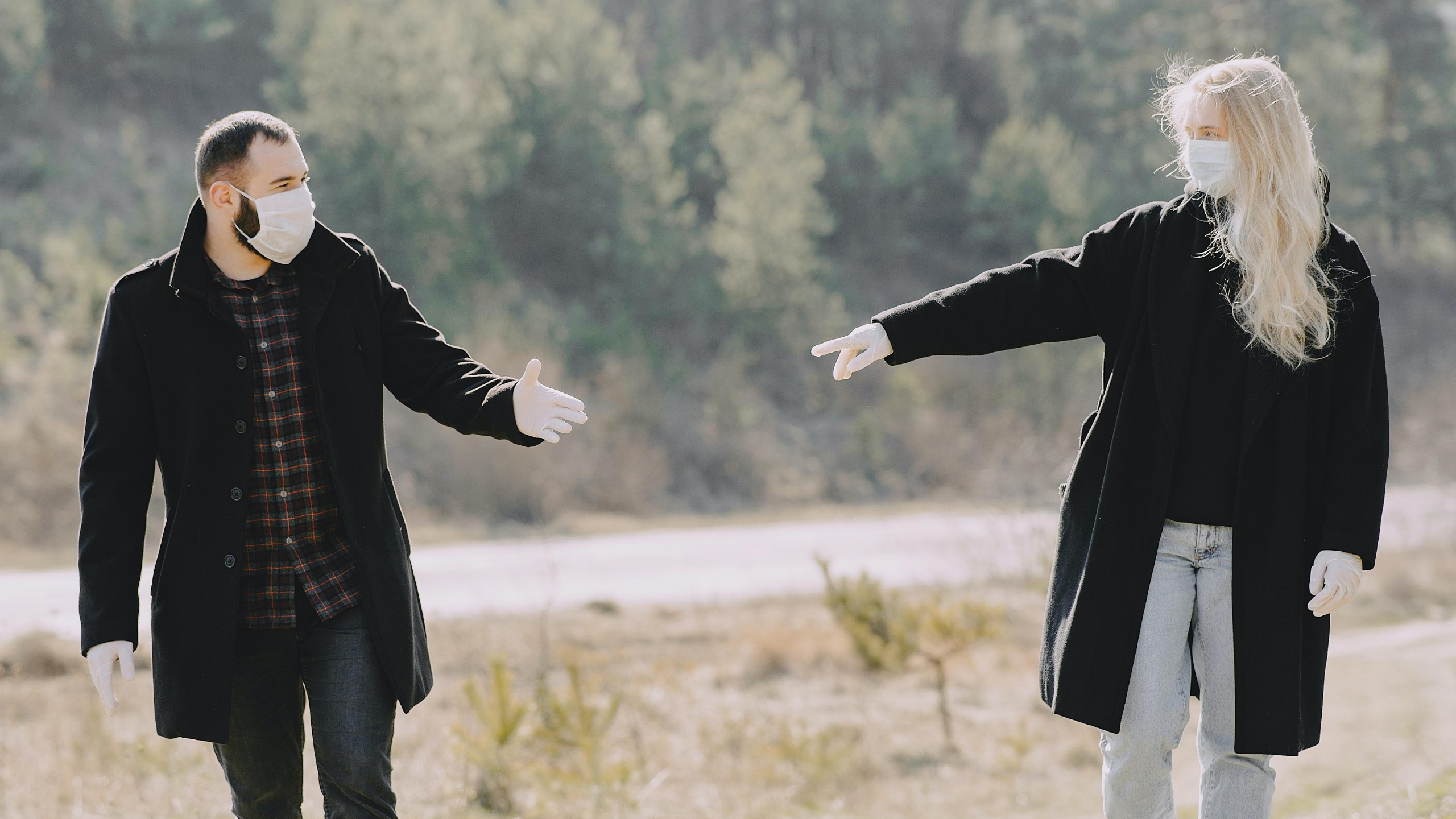 As the saying goes, "Date someone who gives you the same feeling when you take your mask off after a long day." Well, perhaps we just made that saying up! When the entire world was waiting for a new decade filled with love and hope, COVID-19 came and changed everything as we knew it—even dating.
With mask mandates and lockdown orders, we have to always go that extra mile to find love during a global pandemic. However, dating has never been a perfect and smooth ride even before all this. It is a messy and beautifully chaotic affair even at the best of times, and that is what makes dating fun and exciting. So, if you are single and ready to mingle, do not let a global pandemic stop you!
Let us give you a few tips on how to date safely during a pandemic.
Mask Up!
Think about your mask as your best friend. It is going to keep you grounded and safe during your date, and protect you long after your date leaves! This is easier said than done, however. When you develop an emotional connection to someone, you tend to automatically trust that they do not have the virus. Many people who date during the pandemic tend to take their mask off when they are alone together. This can unfortunately expose you to the virus, especially if you live in a high-risk area.
The best thing is to communicate to your date beforehand that you intend to wear a mask, and you expect them to do the same. You can always practice certain social distancing measures when you both decide to remove the mask.
Communicate. Communicate. Communicate.
Good communication is key to any successful relationship, especially during a time like this. The rule of thumb is to never assume anything. Whether it be organizing a virtual date, meeting in person and wearing masks, or setting up a date during the day when they work from home, always communicate with them first before you make your plans. Someone with a day filled with Zoom calls may not agree to yet another virtual Zoom date at the end of the day, and a front-line worker who works with a mask on an entire day may choose to have a quiet virtual date.
Even when it comes to meeting in person, clearly communicate about the safety procedures that you plan to take. Ask them about the safety measures they usually take, such as social distancing and wearing masks. It is fine to have requirements such as suggesting both get tested for COVID-19 before a meeting in person, as long as both of you are in agreement after clear communication.
Be Creative
One of the best ways to approach dating in a time of a pandemic is to consider it an adventure and find creative ways to make your date fun and exciting. Use all the resources available to you, including innovative real-time communication methods to make even virtual dates as intimate and exciting as having a date in person.
Consider social distancing requirements when you date in person and plan dates that do not involve being in big crowds. You can go on a drive-in movie date where you can safely distance socially, heading to the country-side to stargaze on a clear night, rent a boat and go fishing at sunset, and even play tourist in your own city while following social distancing protocols.
When it comes to virtual dates, one of the most romantic and simple date night ideas is to watch a movie together. You can add a little more zest to the date by ordering a nice wine for both of you. Firstleaf has a great algorithm that finds the perfect wine for your taste, and delivers it right to your doorstep.
Take Things Slow—One Step at a Time
In a time of uncertainty like this, giving yourself time and taking things slow is important. However, always be honest and direct about your expectations from the very beginning. Do not allow anyone to guilt into rushing things when you are not ready and do not rush things for the other person either. This is a hard time for everyone. Do not feel bad because it takes longer to progress into the next levels of a relationship.
If your love language is physical touch, always communicate with your date and move forward with what both of you feel comfortable with. Even then, take things slow. Be assured that both of you have been practicing safety measures, ideally with a recent antibody test. A kiss can be momentary, but COVID-19, unfortunately, can be forever!
Try Virtual Dates
One of the safest ways to date during this pandemic is keeping things fully virtual. Thanks to the HD screens and video calls, you can easily create the ambiance of a real date virtually.
Always take that extra mile and put effort into your virtual date, just like you would on a real date. Dress up, light a few candles, get a bottle of wine, and engage in genuine conversation with them. If you do not have a date yet, try a reliable online dating service such as eHarmony, which encourages getting to know each other before meeting up, over dating services that promote quick hookups.