Sponsored Article
How Do I Start an Anti-Aging Skincare Routine?
New to anti-aging skincare routine? Starting with a product set that's tried and tested is a good way to go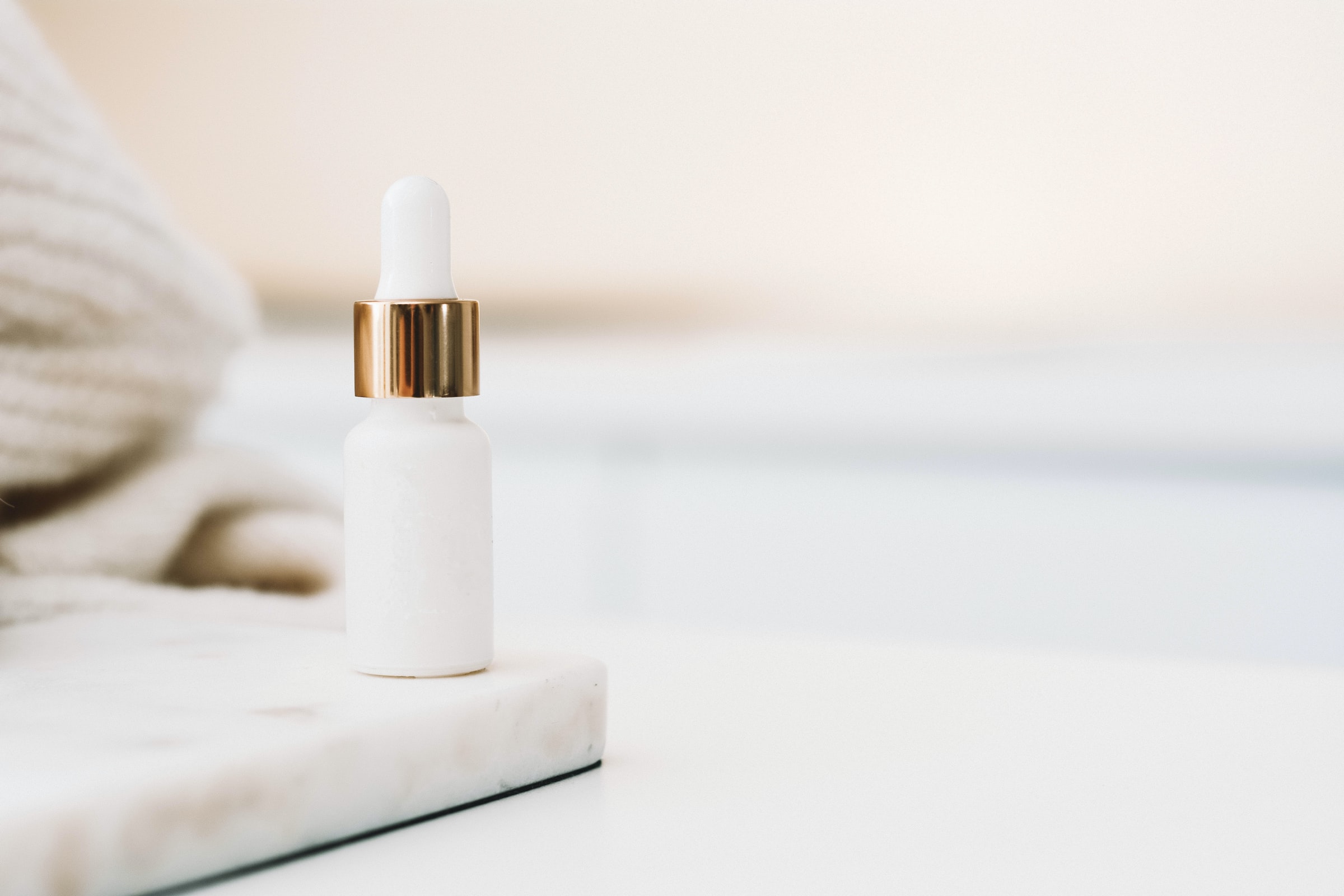 According to experts, the use of anti-aging skincare products should start in as early as your twenties. It's a common misconception that anti-aging products are only for older individuals — much more than age, external factors affect and speed up the progression of aging skin, including lifestyle and habits.
However, the U.S. National Library states that sun exposure is the leading cause of skin damage and aging. Spending prolonged periods of time under the sun, especially without any protection, can cause skin dryness and trigger the appearance of wrinkles and lines. Thus, the number one preventive action against skin aging is to avoid excessive sun exposure that can be harmful to your skin.
ALSO READ: When Should I Start Using Anti-Aging Products?
Finding the Best Anti-Aging Skincare Products
There are many anti-aging skincare brands and products available in the market, but if you're dabbling with these for the first time, starting with a set that's tried and tested to work is a good way to go.
Open Formula is one brand that offers anti-aging product "supersets." These sets are meant to streamline the routine for you — instead of having to guess which anti-aging products will work great together for the best results, Open Formula's sets already come with products that were formulated to complement each other.
Here are their popular supersets:
Anti-Aging Superset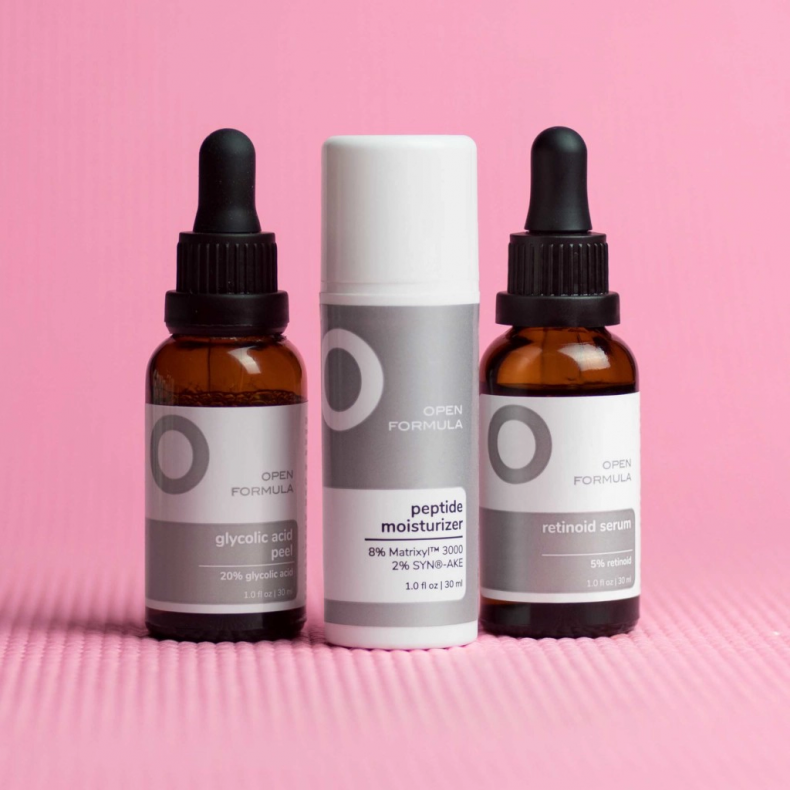 This Anti-Aging Superset is a three-product evening solution that refreshes and restores your skin. You can add these to your daily routine to help reverse the signs of aging.
To use, apply the Glycolic Acid Peel every other evening after cleansing your face. Keep it on for about a minute, and then simply wash it off. Frequent use of this product will help ward off pesky dark spots and melasma.
To help combat wrinkles and lines, apply four to five drops of the Retinoid Serum as part of your nightly routine, which contains an ample 5% retinoid solution.
After applying the serum, finish off your routine with the Collagen Peptide Moisturizer. Spread on your face and neck area to help tighten sagging skin.
Get this Anti-Aging Superset here.
Transformational Anti-Aging Routine
Give yourself the skincare foundation you deserve with this Transformational Anti-Aging Routine. This collection will provide you with everything necessary for a simple, accessible, and effective morning and evening skincare routine.
Start each morning by washing your face with the Oil Cleanser. Then, to add more layers of protection to your skin, apply the Vitamin C Serum, followed by the SPF 55 Sunscreen. In the evening, cleanse again and follow it up with Glycolic Acid Peel every other night for exfoliation. To help fight the appearance of wrinkles, use the Retinoid Serum after using the Peel (on the nights you use it). Or you may opt for the Vitamin C Serum if you would like to work on skin complexion instead. To wrap up your evening skincare routine, use the Collagen Peptide Moisturizer to help firm any loose skin.
Get this Transformational Anti-Aging Routine set here.
Forever Young Superset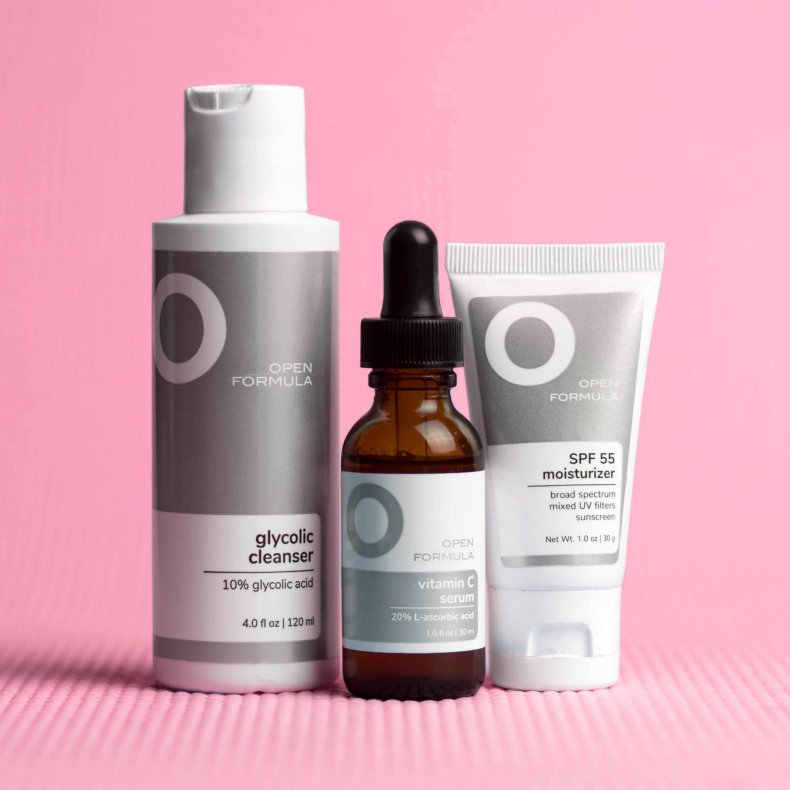 Keep a youthful glow and target those wrinkles, dark spots, and saggy skin with this trio of products. Your exfoliant here is the Glycolic Cleanser, which can help clear out your pores to maintain a radiant glow. This can be used both in the morning and at night.
After cleansing, you can apply the Vitamin C Serum. Put about four to five drops on your fingers and massage gently on your face and neck to keep your skin looking bright.
As a final step for your morning routine, don't forget to use the SPF 55 Moisturizer. Sun exposure is the number one cause of skin damage, so it is crucial to have good sunscreen on to keep your skin protected.
Get this Forever Young Superset here.
Dark Spot Remover Superset
Specializing in restoring a balanced and even skin tone is this superset that targets dark spots and hyperpigmentation. For your mornings, apply the Vitamin C Serum after cleansing. About four to five drops will do. This helps in preventing pigmentation caused by free radicals. For an extra layer of protection, don't forget to always wrap up your morning skincare routine with the SPF 55 sunscreen.
For your nighttime routine, this set provides you with the Glycolic Acid Peel to use after cleansing. Use this only every other evening. To apply, put on a cotton round and leave on for a minute. It may tingle, and if it feels too strong on your skin, you can wash it off. This Glycolic Acid Peel helps brighten the complexion and improves the appearance of dark spots and melasma.
Get this Dark Spot Remover Superset here.
Other Anti-Aging Products You Can Try
Aside from Open Formula's supersets, you can also try some of their best-selling anti-aging products:
Seaweed Toner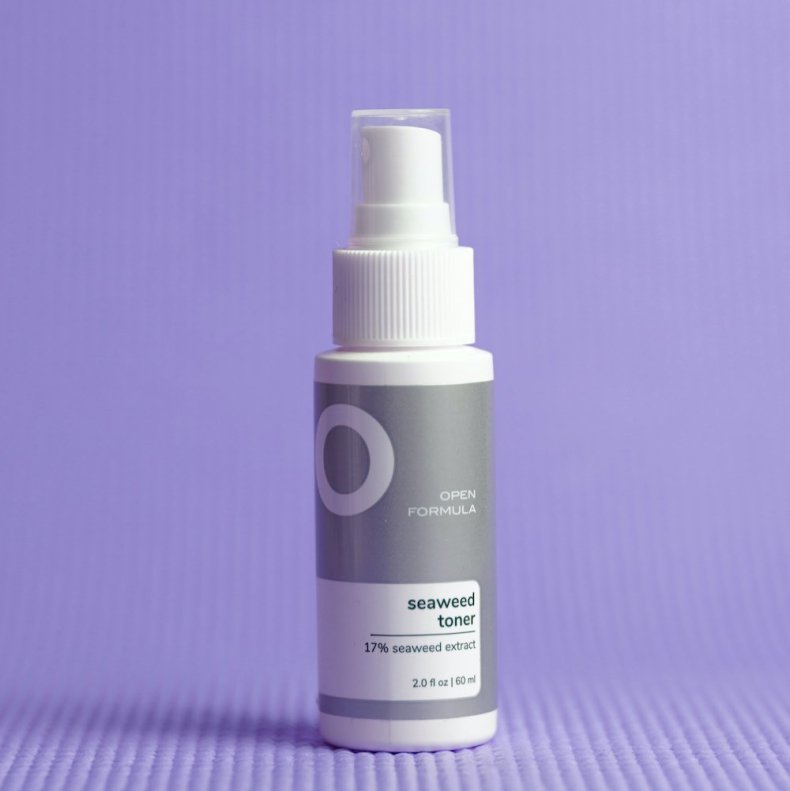 Re-balance and re-energize your skin with the help of this Seaweed Toner, which contains 17% seaweed extract. Toners are a must-have for any skincare routine, and this Seaweed Toner is one of Open Formula's most popular products.
Contained in this formulation are red and brown algae (the seaweed) that are rich in healthy minerals, sugars, and amino acids. These work to help provide moisture and a soothing effect, making it particularly helpful if you have dry, itchy skin. This Seaweed Toner also provides a cleansing effect against impurities and pollution and helps protect your skin from free-radical damage. It gives you an added glow as well.
For optimal results, use this as part of your daily routine and follow it up with a moisturizer.
Get this best-selling Seaweed Toner here.
Peptide Face Mask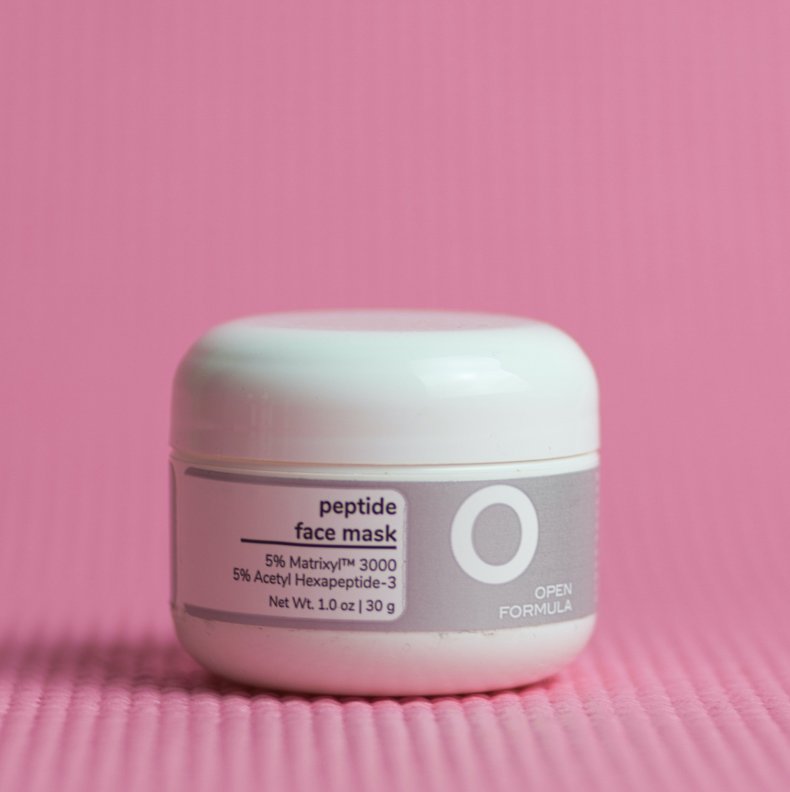 Reduce the appearance of wrinkles and sagging skin with this Peptide Face Mask. Peptide is made of powerful amino acids that are pivotal in firming your skin by improving its elasticity and boosting collagen production. Using this face mask twice a week can help keep hydration in, plumping up your skin in no time.
Costumers with oily skin, in particular, have loved this product's ability to hydrate and re-balance. If you're looking for an affordable mask, give this one a try.
Get the Peptide Face Mask for hydration here.
Multi-Peptide Eye Cream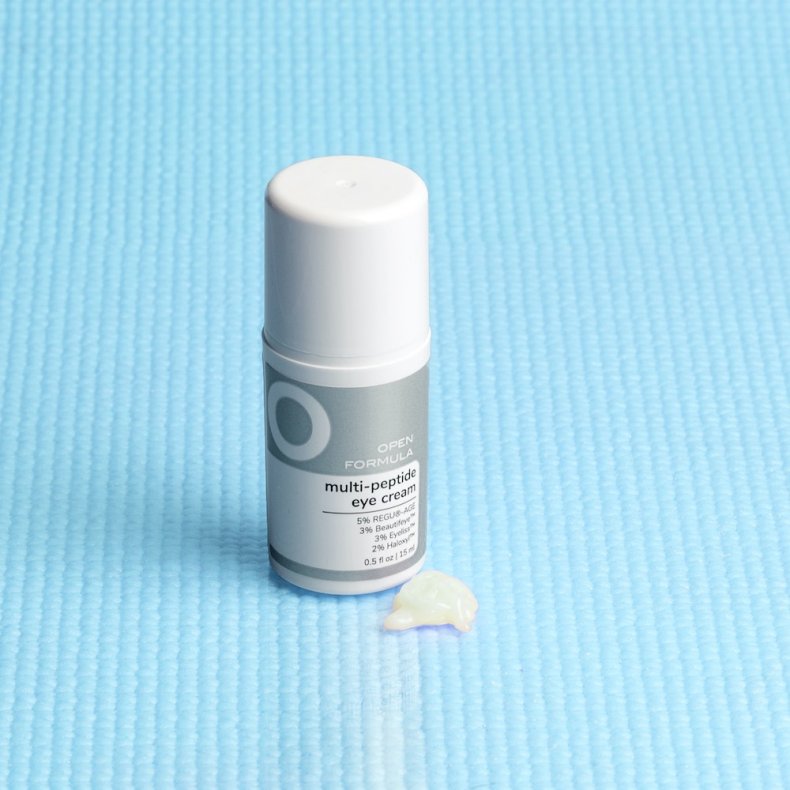 Use the power of Peptide to target crow's feet, puffiness, and wrinkles around your eyes. This Multi-Peptide Eye Cream contains 13% peptides — it's rich, fast-absorbing, and helps you look energized by depuffing your eye bags and reducing the appearance of dark circles. It also helps smoothen the wrinkles around the eyes while brightening the skin. Using this eye cream in the morning is a great way to start your day off with your skin feeling refreshed and youthful.
Just use one pump of the product and gently dab it under your eye — remember not to pull or stretch your skin while applying. Let it rest before you put on any additional products.
Get this Multi-Peptide Eye Cream here.
Argan Oil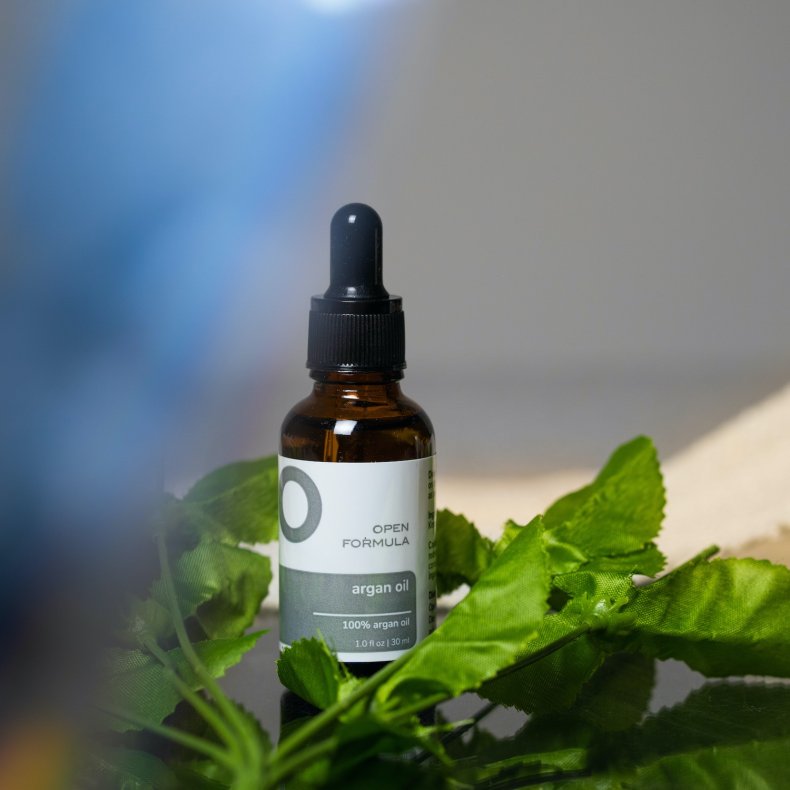 Open Formula's Argan Oil is 100% natural — it is used at the end of your evening routine and aids in improving skin elasticity and texture. It also helps moisturize the skin for a more youthful look. For best results, you can use this Argan Oil as an acid exfoliant to clear dead skin and improve absorption.
Customers have been raving about the soft and smooth texture that this solution helps their skin achieve. It only takes a couple of drops, and a little goes a long way with this product.
Aside from its moisturizing properties, this Argan Oil can also help plump the skin, reducing the appearance of wrinkles and fine lines, and even soothe red and irritated skin.
Additionally, you can also use Open Formula's Argan Oil to freshen up and protect your hair. Just rub a few drops together on your palms and run it through your hair, giving it an extra sheen and protection against split ends and breakage.
Get the Argan Oil for skin and hair here.
Starting an anti-aging skincare routine is essential and should be done in as early as your twenties. The earlier you start, the more you can slow down the progression of skin aging, ultimately retaining that brighter, younger-looking skin.