Sponsored Article
How to Find the Best Glasses for Your Face Shape and Where to Get Them
Find Out How to Choose the Right Frame Here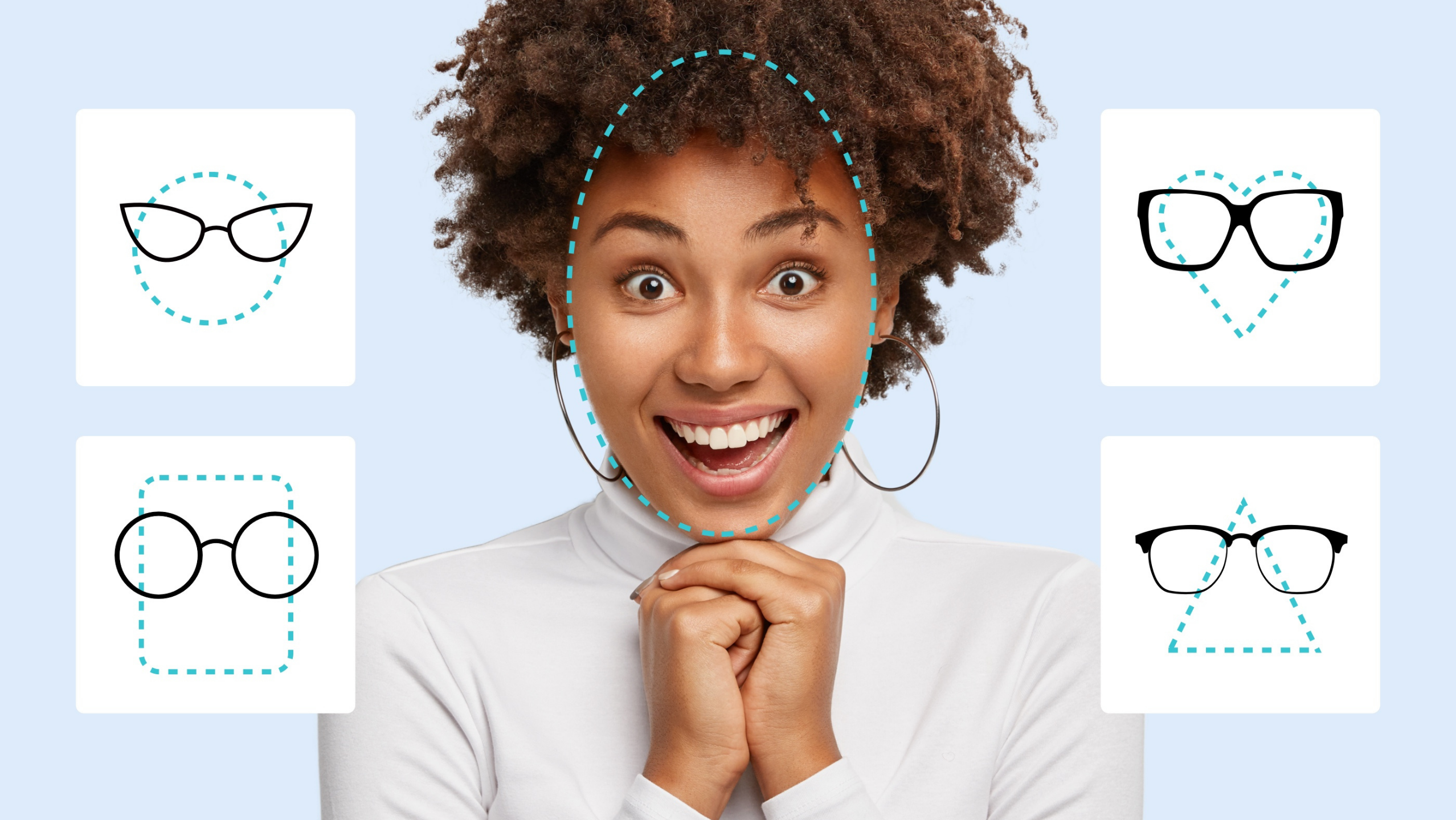 In many cases, eyeglasses serve as a corrective measure for vision issues like astigmatism according to an article published by the University of Rochester Medical Center. And while glasses can serve an eye care purpose, who says that wearing glasses can't also be a style statement? However, unlike clothing and other style pieces, glasses are not a "one-size-fits-all" accessory. Every face shape has a certain type of frame that would look better on it than others, so the question is, How do you choose the best ones for you?
Different Types of Face Shapes and the Right Frame for Each
After getting your eyes checked comes the exciting part—finding the right pair of eyeglasses. With hundreds of styles to choose from, how do you pick the best one? Yesglasses, an eyewear brand that sells affordable, high-quality glasses, gave suggestions on what types of frames suit different face shapes.
Round Face Shape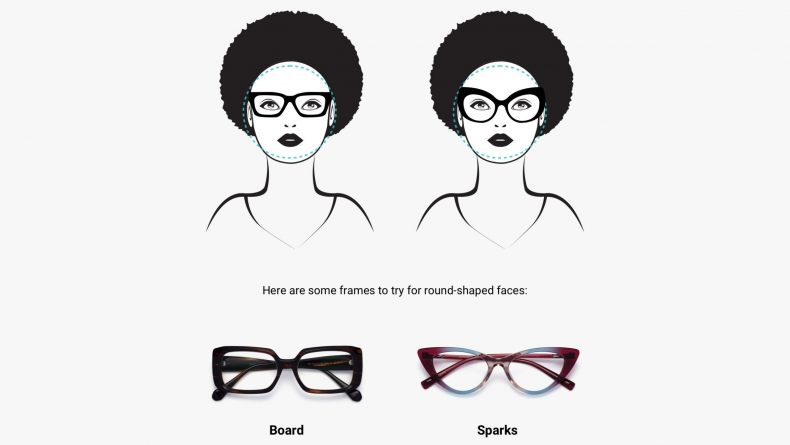 The soft curves of a round face may be complemented with either clear frames that could highlight your eyes or geometric frames that could help make your face look slimmer. You can also try cat-eye frames, which work to draw attention to the eyes and cheeks.
Here are some frames to try if you have a round-shaped face:
Board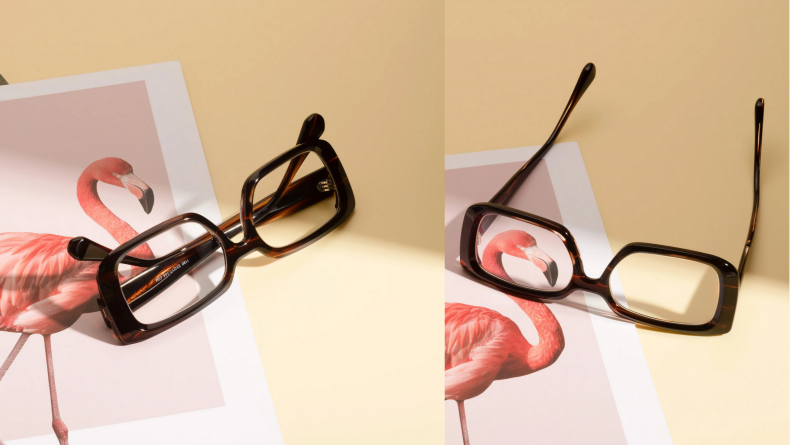 Frames style: Wine geek-chic horn-rimmed acetate eyeglasses
Thanks to its chunky and edgy frames, as well as its wide arms, wearing these glasses could help create the illusion of defined angles on a round face. They can also be worn either for professional or casual wear, even giving off that "classic geek-chic '60s look," said Yesglasses.
Sparks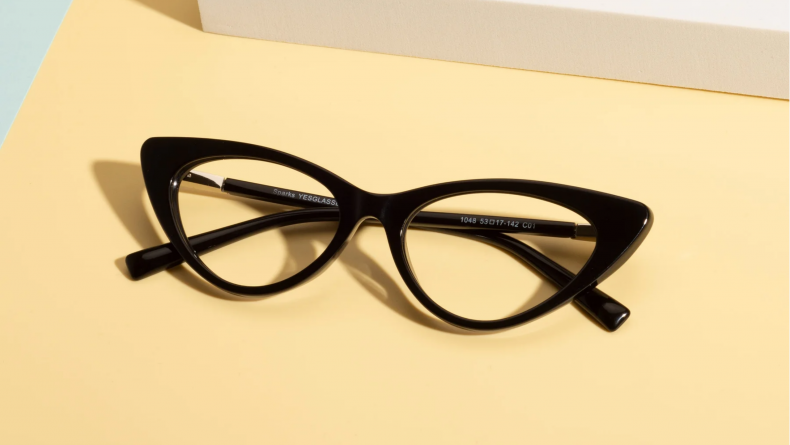 Frames style: Black retro-vintage acetate cat-eye glasses
This cat-eye frame may bring a certain vibe of playfulness to the wearer, but that's not all it does. Because of their thick and winged edges, the Sparks may also help add volume to the upper half of the face and create a contrast against the soft edges of a round face.
Square Face Shape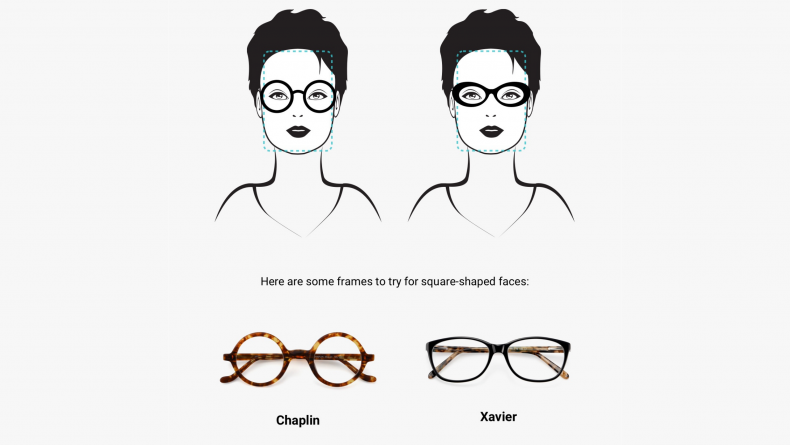 People with a square face shape usually have strong, angled lines. To soften your features, try going with eyeglasses with round frames. Glasses that sit high on your nose could also help lengthen the face, and thin-framed glasses may help contrast more-defined facial features.
Here are some frames to try if you have a square-shaped face:
Chaplin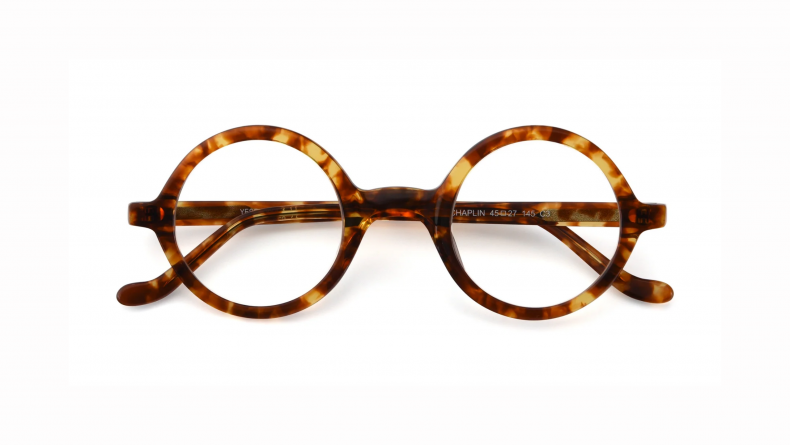 Frame style: Tortoise narrow retro-vintage round eyeglasses
What other type of frame could help soften the edges of a square-shaped face other than a circular one? The Chaplin also comes in three colors—black, clear and tortoise—all of which could help highlight your glasses even more. They're also made of high-quality acetate for a better and more durable finish.
Xavier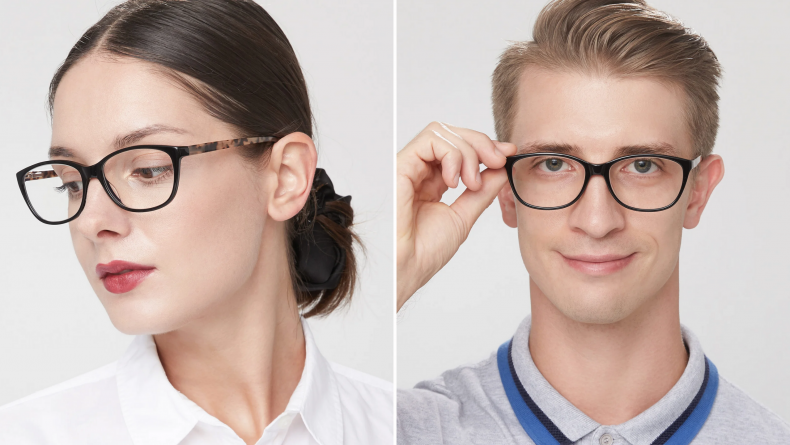 Frames style: Black narrow acetate oval eyeglasses
If the round frames of the Chaplin don't quite fit your personality, the Xavier might be a good alternative. They still offer curved edges to help soften the features of a square-shaped face, while their classic Wayfarer look, according to Yesglasses, "is sure to attract."
Oval Face Shape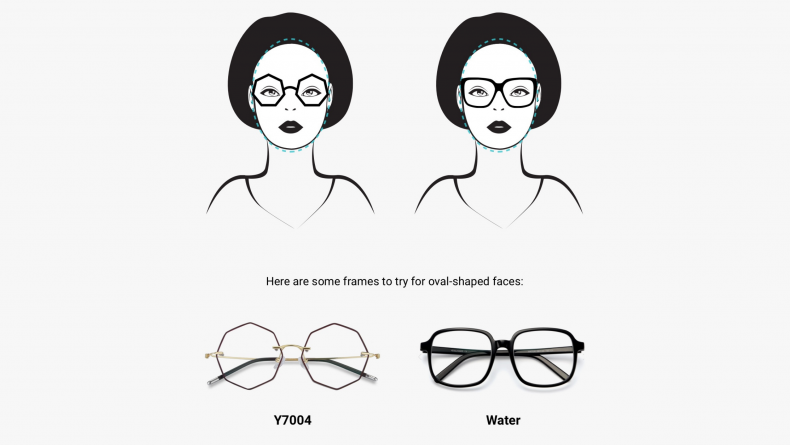 With its balanced proportions, the oval is often considered the ideal face shape, giving you more options to choose from as far as frames go. You could select almost any frame type. But if you want to explore more stylish frames, try oversize eyeglasses or even geometric ones that could help show off your playful side.
Here are some frames to try if you have an oval-shaped face:
Y7004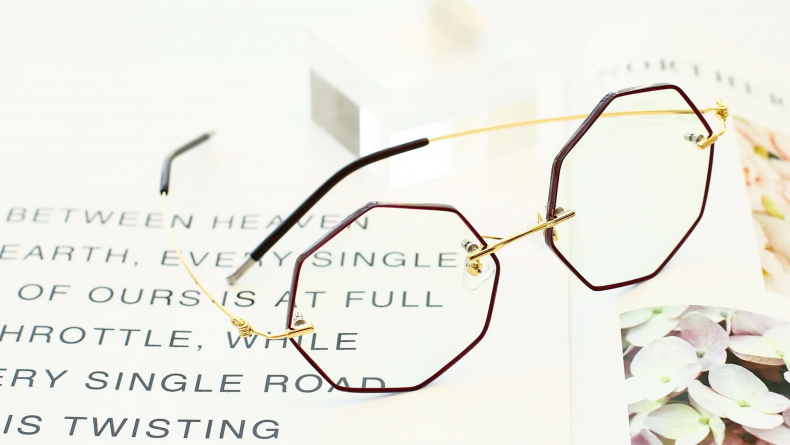 Frames style: Dark red-gold hipster geometric color-edged rimless eyeglasses
If you want to make a statement with your eyeglasses, the Y7004 might be your best bet. And for oval-shaped faces, these glasses might also help create stronger edges to contrast your face's subtle features. With their unique, polygon shape, the Y7004, said Yesglasses, are designed to meet the "various needs of different shapes of faces, personalities and fashion taste."
Water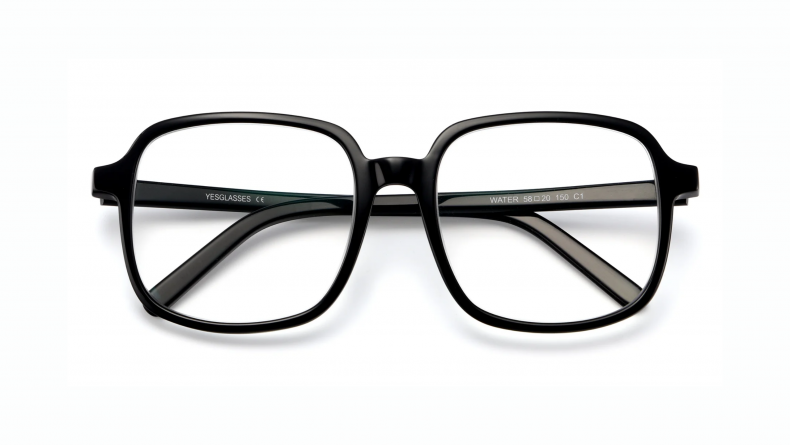 Frames style: Black hipster oversize square eyeglasses
Oversize glasses could complement the features of the well-proportioned shape of an oval face. And you need not worry about the Water frames feeling heavy—despite their size, they're made of lightweight acetate to keep you comfortable.
Get the Water for $44.10 here.
Heart Face Shape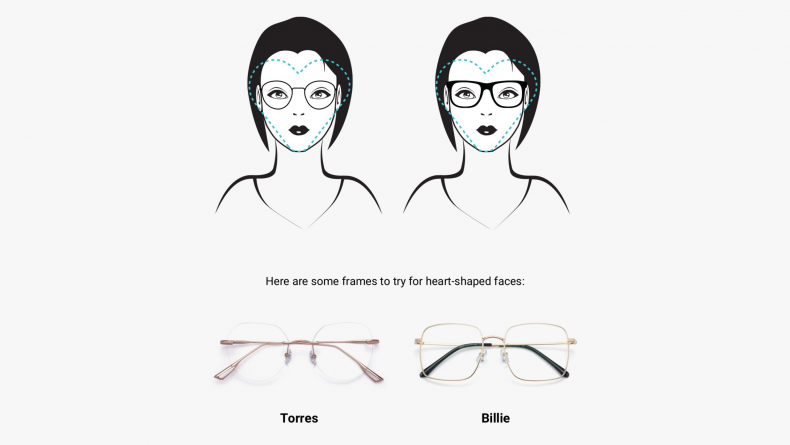 A heart-shaped face typically has prominent cheekbones and an outline that narrows toward the chin. Eyeglasses that are either rimless or light-colored could help highlight those cheeks. Square frames could work, too, as long as they're not too thick, to prevent adding more weight to this face shape.
Here are some frames to try if you have a heart-shaped face:
Torres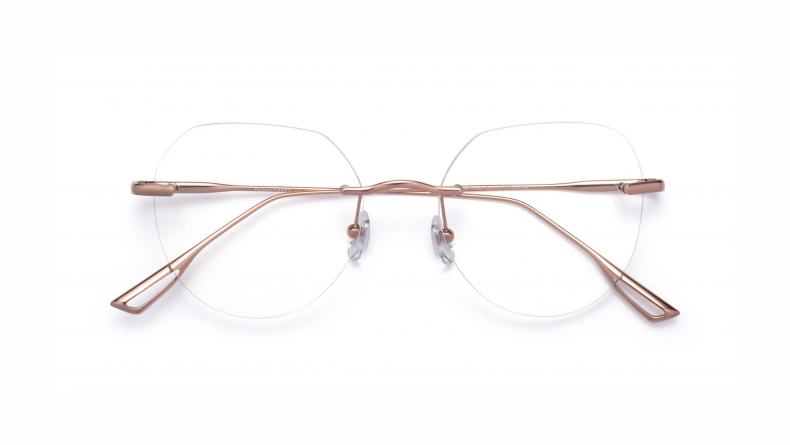 Frames style: Rose gold oversize titanium rimless eyeglasses
The minimalist design on these rimless glasses makes way for a simple shape that doesn't take away from your best feature—your cheekbones. The Torres features sleek, titanium arms, exuding an elegance that could turn heads in any room.
Billie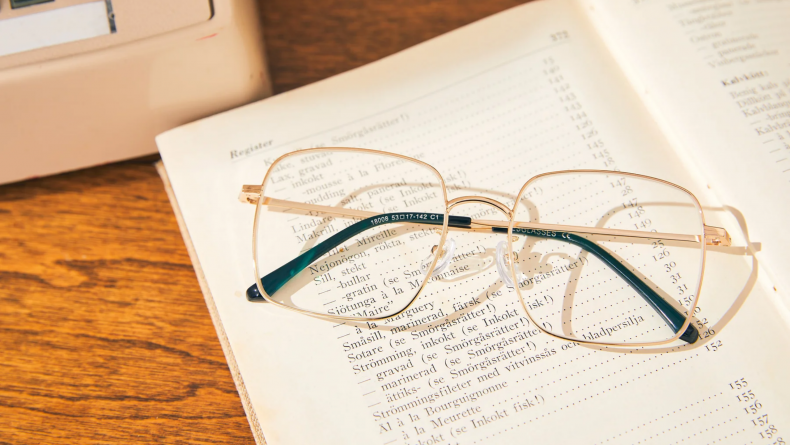 Frames style: Gold grandpa oversize square eyeglasses
The timeless grandpa frames get a modern minimalist upgrade with these eyeglasses. While they are oversize, the wire-rims create fewer distractions, so the focus stays on your face and features.
Triangle Face Shape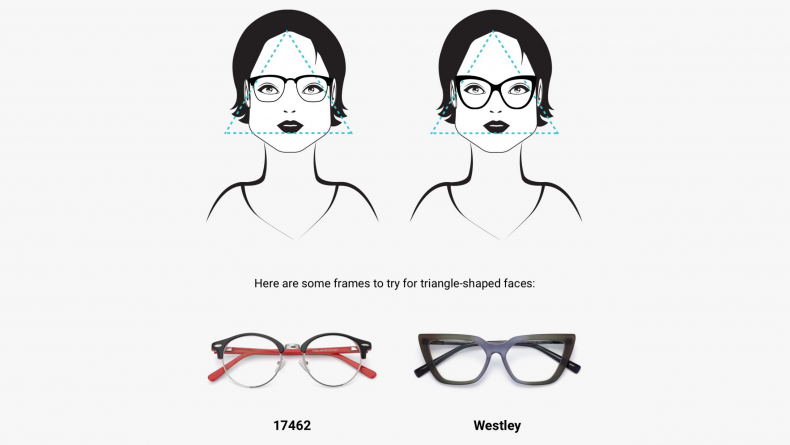 People who have triangle face shapes usually have narrow foreheads and wider jawlines. To balance these proportions out, you could try frames that are top heavy or have bolder details on the upper part, so that focus is drawn to the top half of your face rather than the jaw.
Here are some frames to try if you have a triangle-shaped face:
17462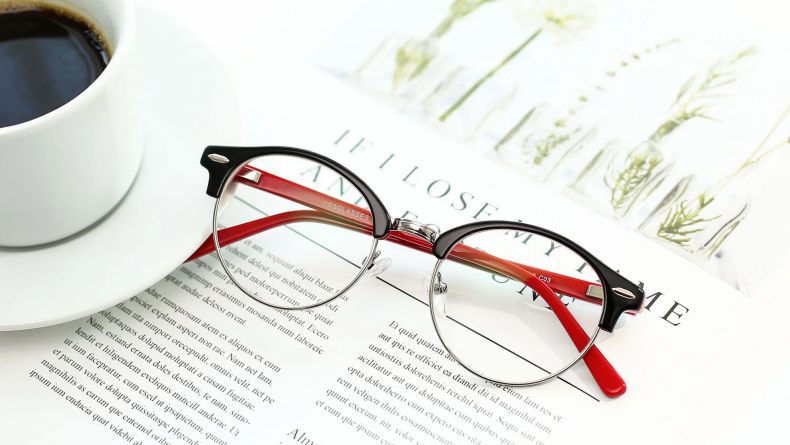 Frames style: Black-wine brow line acetate round eyeglasses
The brow line design of the 17462 could help draw attention toward your eyes and away from the jaw. Yesglasses describes these glasses as featuring a full-rimmed front and "acetate temples, which are accented with a metal rivet." They comes in three color combinations, so you could pick the one that suits your personality best.
Westley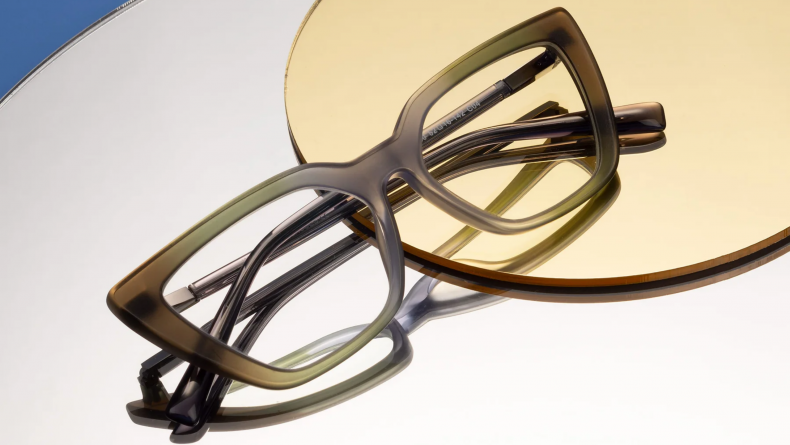 Frames style: Gradient green hipster geometric butterfly eyeglasses
The cat-eye design in these Westley eyeglasses creates a top-heavy finish that could help balance out the strong jawline on triangle face shapes. According to Yesglasses, these frames are designed to blend "the seriousness of business and the playfulness of pleasure," so you could go from busy workdays to late-night drinks and still look fabulous in this cat-eye piece.
Whether you're using glasses as a way to correct your eyesight or simply to complete your look, this accessory could help draw people's attention to your face. Square, heart, oval, round and triangle—finding the right frames for your face shape can not only highlight your best features but also help take care of your eyes.