Sponsored Article
How to Get Rid of Crepey Skin on Your Arms
Look and feel good with their affordable collection.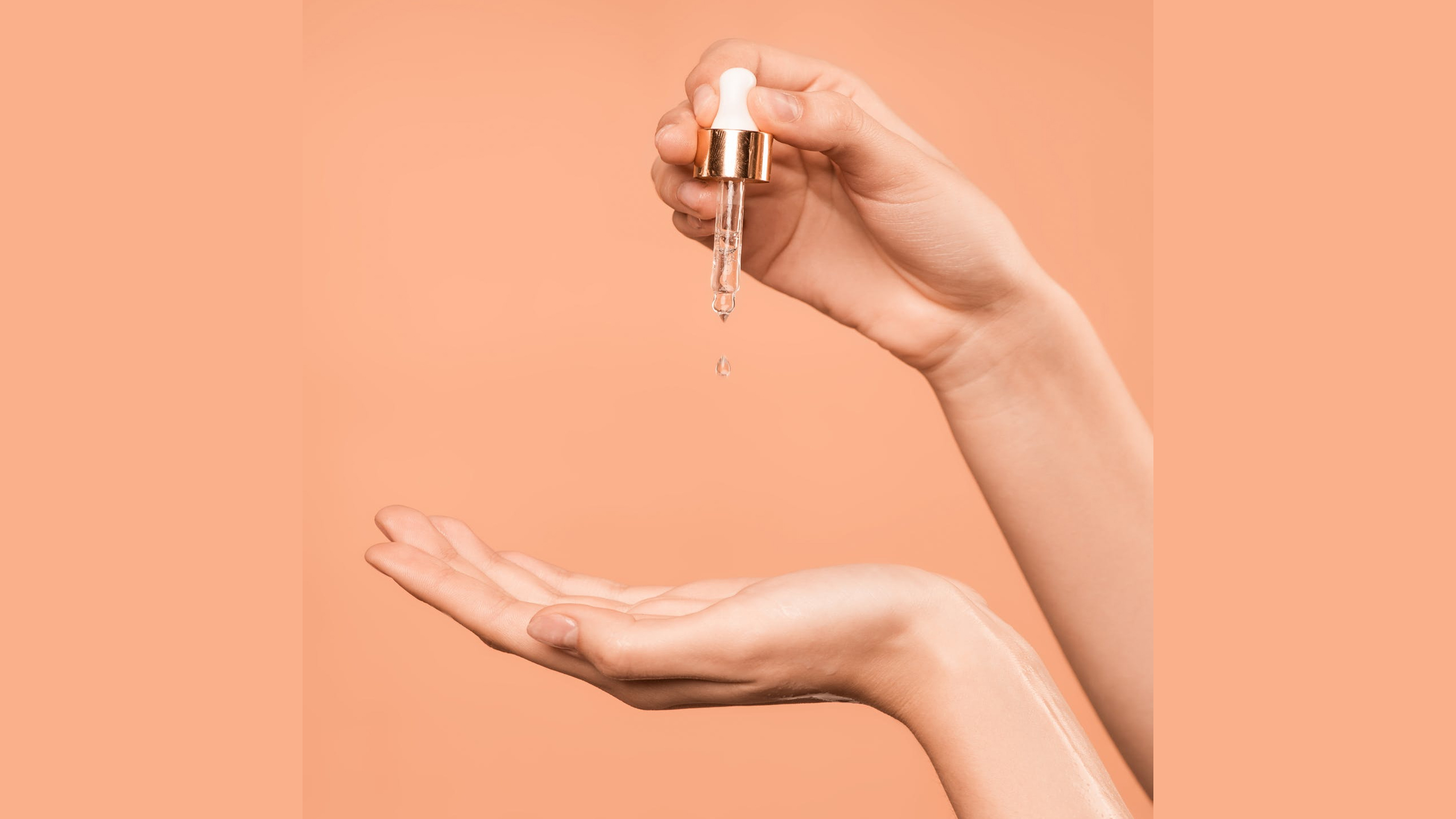 If you're looking to maintain a firm, smooth, and younger-looking complexion; then you're going to want to know about crepey skin. Now, don't worry too much. If it's any consolation, we all end up tackling it at some point in our lives.
What is Crepey Skin?
Much like the name suggests, crepey skin resembles the wispy appearance of crepe paper, in that it is noticeably thin and finely wrinkled. As time passes, it may also become loose and saggy. This physical condition often occurs on the eyelids (and under the eyes), on the upper arms, and the neck. While it may be similar to developing wrinkles or fine lines, it isn't quite the same.
What Causes Crepey Skin?
Studies have indicated that crepey skin is usually caused by sun damage, a general lack of moisture, excessive weight loss, or a combination of any of these. So, if you're fond of heading to the beach, are concerned about wearing clothes that reveal your arms, or if you like your supple neck the way it is, you have to consider some preventive methods.
How to Avoid Crepey Skin
There are numerous ways to keep crepey skin at bay. The simplest and most obvious option is to keep out of the sun as much as possible. If you must go out during the day, make it a point to wear a nice field hat, and never scrimp on sunblock.
This natural mineral sunscreen only costs $37 - buy it here!
You should also be more mindful of the state of your skin as a whole, and look to keep it hydrated. A good moisturizer will certainly help with that.
Get this Watermelon Glow Pink Juice Moisturizer for only $39 today!
Also, be sure to exfoliate with a gentle cleanser once or twice weekly, and don't use too much of either as this could irritate your skin. In general, balance is key.
This Blueberry Bounce Gentle Cleanser only costs $34 - buy it now!
How to Rid Yourself of Crepey Skin
Here's the thing: crepey skin can also come from aging, genetics, and pollution. Based on the world we live in, no matter how hard we try, we may still end up developing it. Don't lose hope just yet, though! There are many ways to treat and get rid of crepey skin in case you already suffer from it.
Exercising has proven effective, for example, as doing so regularly will keep your skin firm and healthy. Weight training can also help build muscle mass to reduce the appearance of loose skin. Some people swear by natural moisturizers; you can even make these at home. Honey, sugar, and olive oil are known to soften the skin, as well as aid in exfoliation. Gently massaging loose skin may also increase your blood flow and promote an anti-aging response.
What are the Best Products for Crepey Skin?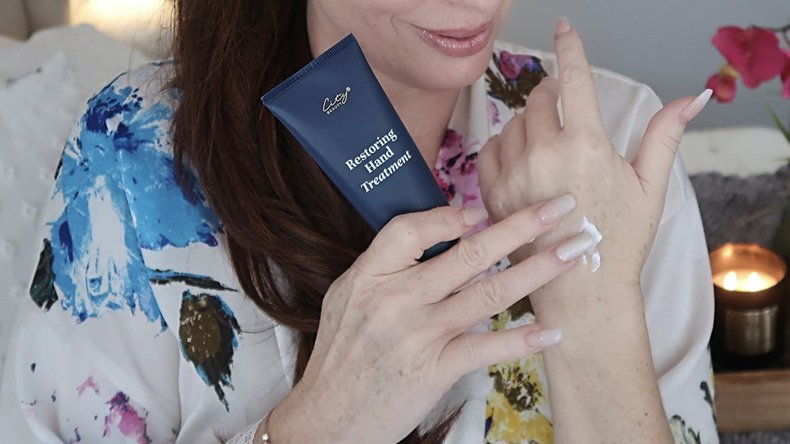 Today's women, whether relatively young or heading up there in years, have become more aware of their skincare needs. It doesn't matter if you're in your early 20s or late 50s; you can start noticing the signs of aging and should look into what will best work for you. Unless you're blessed with healthy skin all throughout your life without having to do much, there are so many other conditions to think about, such as whether your skin is acne-prone or just generally dry.
Body lotions are a common product to use in these cases. They often contain ingredients like shea butter, coconut oil, and beeswax, which are effective in keeping the skin hydrated and vibrant. Face creams and body balms also address numerous issues at once and act as supplements to our daily skincare routines.
Why Use City Beauty Products?
City Beauty is one particular luxury brand that has some of the most effective anti-aging products in the market. Simply stated, it isn't your average beauty company. It specializes in the concept of "functional beauty," which means that their products aren't just meant to make you feel beautiful, but are also able to provide deeper, more long-lasting benefits.
InvisiCrepe Body Balm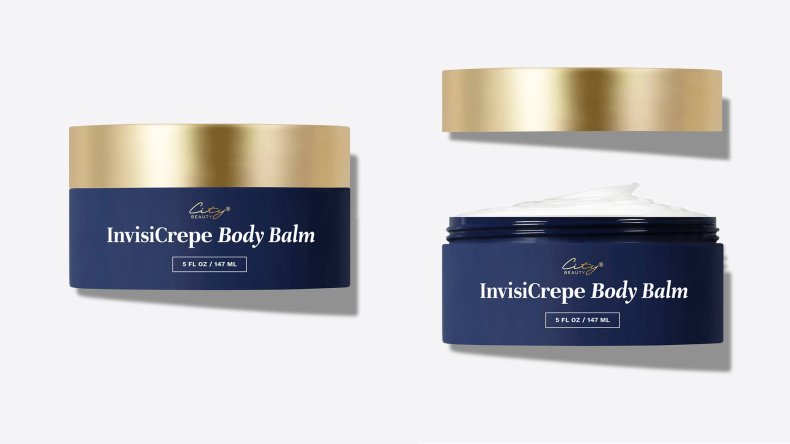 This body balm reduces the appearance of thin, wrinkled, crepey skin by way of boosting hydration and supporting the skin's protein structures for a smoother, firmer, and more supple look. It is formulated without parabens, mineral oil, phthalates, and sulfates. It can also be used for wrinkles and fine lines. For optimal results, use this item daily after showering on clean, dry skin.
Get City Beauty's InvisiCrepe Body Balm for only $60 now (plus free shipping)!
Under Eye Recovery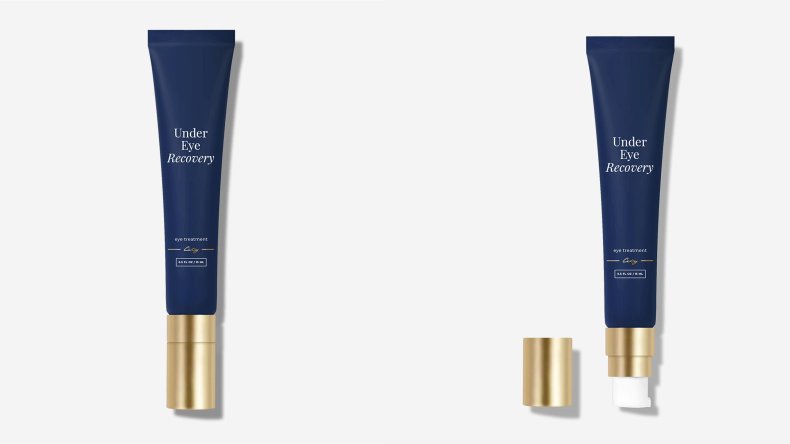 This product brightens dark circles found under the eyes and is perfect for the working woman who has devoted her earlier years to the grind. While smoothing the appearance of fine lines and puffiness, this moisturizing formula instantly brightens to give fragile skin a younger, more supple appearance. After making sure your skin is clean, simply apply to the undereye area. For maximum results, use this twice daily.
Buy City Beauty's Under Eye Recovery for only $50 now (plus free shipping)!
Restoring Hand Treatment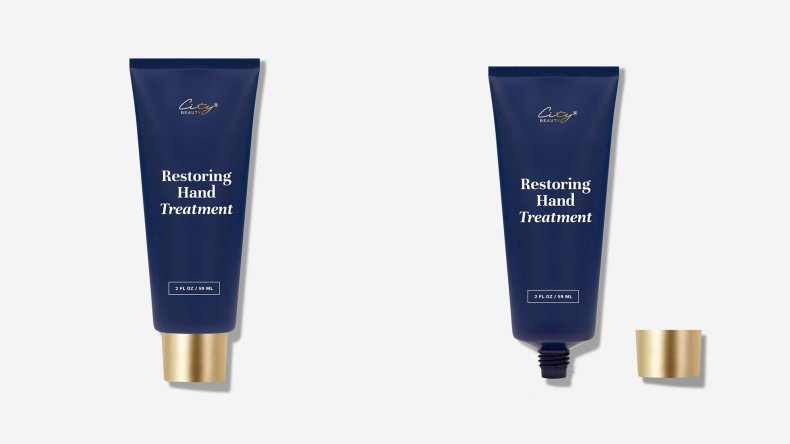 This product targets the obvious signs of aging hands with a potent formula that lasts all day. Another offering meant to work against crepey skin, the micro-algae in its formula helps smooth out wrinkles, and its botanical extract blend hydrates while brightening the look of dark spots. Apply this to the back of your hands and massage it in until the cream is fully absorbed by your skin.
Purchase City Beauty's Restoring Hand Treatment for only $68 now (plus free shipping)!
Youth Rejuvenating Cleanser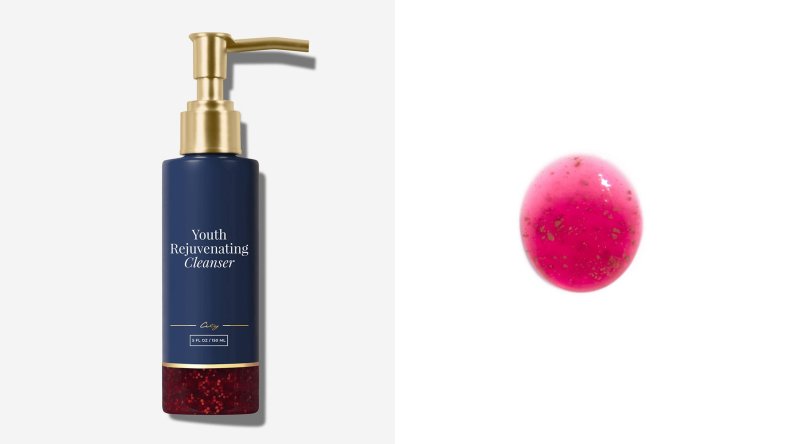 While not specifically for crepey skin, this pH-balanced formula gives the skin a deep cleanse without stripping away vital elements for hydration. Its pineapple and papaya-derived enzymes gently remove dead skin cells, while Dragon's Blood extract soothes and supports collagen production. Apply it twice a day, in the morning and evening, by massaging it into dampened skin. Rinse with water afterward, and pat to dry.
Get City Beauty's Youth Rejuvenating Cleanser for only $38 now!
City Lips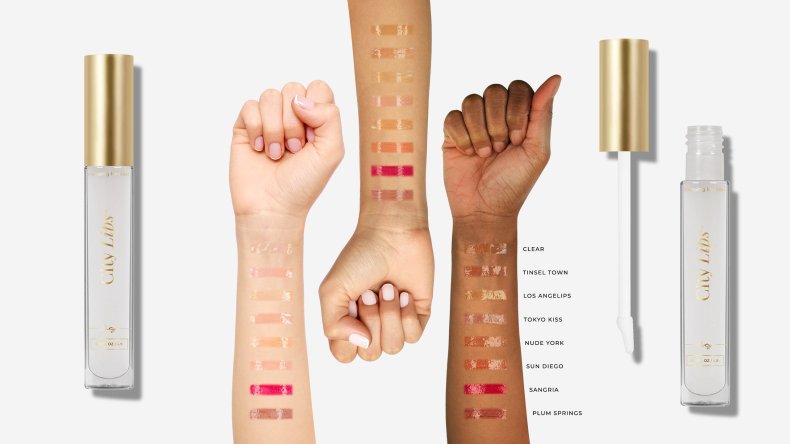 This plumping lip gloss will restore the look of healthy lips by delivering deep hydration while smoothing out lip lines and wrinkles. With its hyaluronic acid and oligopeptides blend, you'll be able to use this as your regular day-to-day lip gloss and get amazing results instantly.
Buy a tube of City Beauty's City Lips for only $35 now!
Each of City Beauty's products is formulated to target specific concerns, whether it's to volumize thinning lips, brighten dark spots, improve the appearance of wrinkles and fine lines, or smooth skin texture. The company also prides itself on its cruelty-free practices and works to formulate skincare items and cosmetics that get the best results.