Sponsored Article
How to Keep Your Skin Bright and Healthy While Working From Home
Working From Home Can Have a Major Impact on Your Skin, Causing Breakouts, Dryness, and More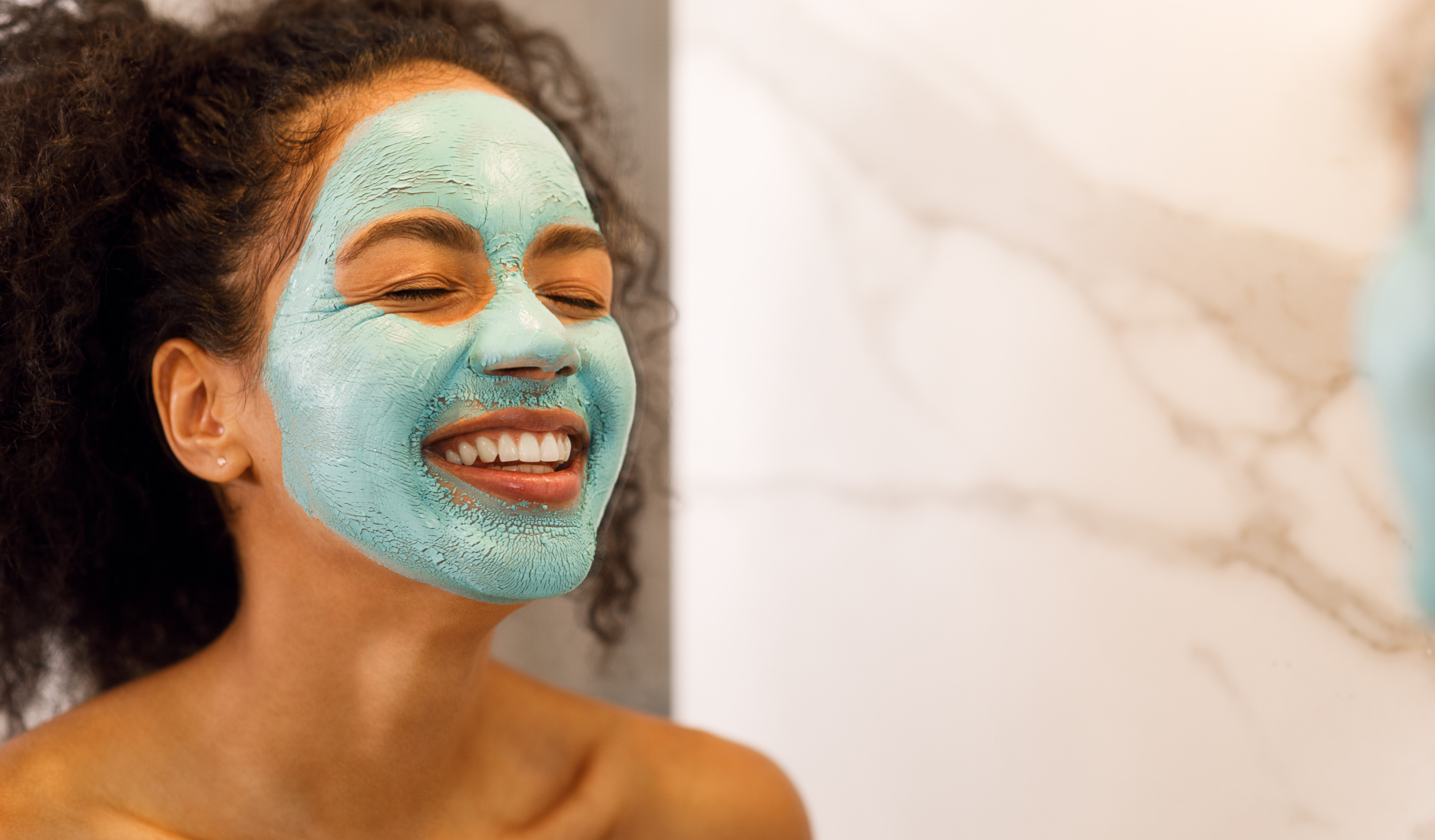 Do you feel like your skin is becoming drier by the month, especially during this global pandemic? Well, you aren't alone. "Quaranskin" has been a new issue that has been plaguing women all around the world because they don't get enough sun or just can't seem to find the time for a diligent skin care routine to match their new lifestyle. The always indoors and anxiety-prone way of life of the pandemic have had a number of unforeseen repercussions, and drier skin is definitely one of them.
Despite more people working from home, there are still plenty of chances to pamper ourselves and provide our skin with relaxation. In fact, this might be the perfect time to click the reset button on your skincare habits. Rebecca Treston, an expert and pioneer on skin care treatments, emphasizes that when you are confined to your house, keeping a "daily routine is key to maintaining healthy skin." Here are some ways to keep your skin bright and healthy while working from home:
1. Purify Your Skin
Since your daily commute has been postponed until further notice, now is the time to purify your skin. If you aren't planning on wearing heavy makeup anytime soon, do not double cleanse your face with a cleanser. You don't want to overdo it and strip all the natural oils from the skin. One cleanse is enough. Tone to match the skin's pH with a gentle product like rose water. Glow Recipe has a wide range of cleansers that will gently clean your face while keeping your skin glowing like a queen.
If you want one that has actively smoothing papaya to satisfy and gently resurface skin, GlowRecipe's Papaya Sorbet Enzyme Cleansing Balm effortlessly dissolves makeup, dirt, and oil with the PEG-free cleanser. The mix of exfoliating and calming papaya seed oil, papaya enzymes, papaya extract, and antioxidant-packed blueberry, helps to leave skin clean, bouncy, and glowing.
2. Make Use of Antioxidants
Apply antioxidant-packed moisturizers that contain vitamins C and E throughout the day to make the skin glow. More importantly, they can fight off some susceptibility to free radicals. To thoroughly moisturize the skin, ensure that you use a soap that has hyaluronic acid and utilize a skin-specific moisturizer to soothe the skin. GlowRecipe's moisturizers are enriched with vitamin and amino acid rich watermelon extract, plumping hyaluronic acid, and soothing botanicals, such as peony and jasmine extracts. This 100% oil-free cooling gel emulsion is immediately absorbed to seal hydration and prepare the skin for the day ahead.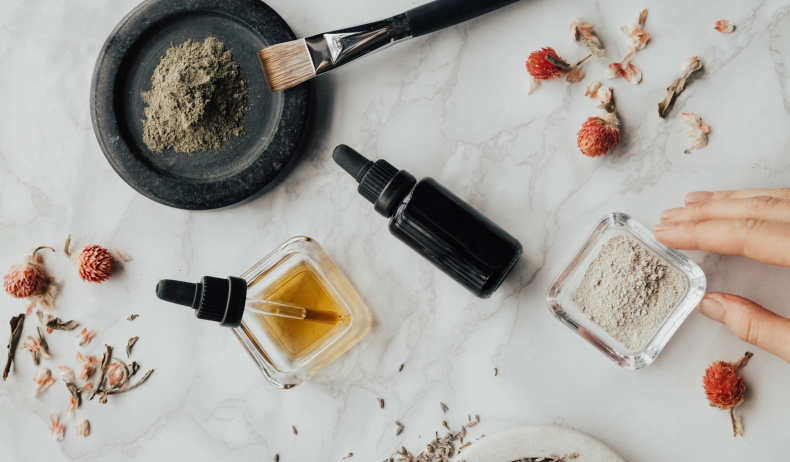 3. Don't Forget to Exfoliate
To exfoliate dead skin, use a mild acid toner to allow your dermis to recover overnight. Depending on your skin tone, consider a vitamin A-based solution, a retinoid, or a toner that contains AHAs or BHAs. Go the extra mile and moisturize to help heal your skin as you sleep, with either vitamin E or hydrating cream. Ever wanted a super gentle yet effective mask that works to reveal smoother, hydrated skin with each use? Look no further than the Avocado Melt Retinol Sleeping Mask, which is a creamy, nourishing mask formulated with antioxidant-rich avocado, exfoliating PHA, and the most gentle form of retinol.
4. Indulge in a Face Mask Weekly
Incorporate a calming face mask into your skin care routine. Be imaginative with the development of DIY face masks if your fruits and vegetables are getting over-ripe or are about to spoil. For hydration, avocado is outstanding, while oatmeal and honey are fantastic for radiant eyes. There is a good, natural enzyme in papaya that is suitable for light exfoliation. Try out GlowRecipe's Watermelon Glow Sleeping Mask for pore control or the Avocado Melt Retinol Sleeping Mask to soothe and moisturize your face for a glow like no other.
5. Purge Harsh Additives
Although the bright labels on the front of the lotions that you find online can pull you in, it's important to pay just as much attention to the back of the bottle. Now is a perfect time to browse your own stash of items for skin care, review additives for potentially dangerous chemicals, and get rid of those that might be harmful.
6. Use Ingredients in Your Refrigerator and Kitchen
Thankfully, you won't have to look too far to find the perfect nontoxic skin care ingredients to keep your face radiant. These days, presoaked facial wipes are a common option for convenient removal of makeup, but they are not environmentally safe and may contain harsh chemicals. Instead, add olive oil or coconut oil to a cotton pad to remove mascara, including stubborn eye makeup. Full-fat Greek yogurt can decrease redness and inflammation for breakout control. By tightening pores and destroying bacteria, apple cider vinegar can also minimize breakouts.
Or opt to use a gentle watermelon toner to keep your skin fresh and fruity. GlowRecipe's toners help prep and plump skin to readily absorb the rest of your routine with an innovative formula that contains a balance of hydrating ingredients and pore-tightening actives to equally minimize the look of pores and help to hydrate skin.
7. Exercise and Have a Balanced Diet
Good skin care is just as much about the nutrients we eat. Now is the perfect time to make sure your diet is high in vitamins and antioxidants that support healthier skin now that more people are cooking at home. Make sure to enjoy a variety of fruits and vegetables, and avoid preservatives and filler ingredients. Remember to keep hydrated, too! Drinking at least 8 glasses of water a day will help rid your body of toxins and give a more supple, glowing look to your face.
To develop a skincare regimen that benefits your skin, use this time at home to find one that works best for you. You might want to try out the Ultimate Glow Routine, which was inspired by Korean beauty methods that target different skin problems to help you achieve balance.