Sponsored Article
How LeBron James and Arnold Schwarzenegger Supplement Their Workouts
Find Out What Fuels These Celebrity Athletes to Always Perform at Their Highest Level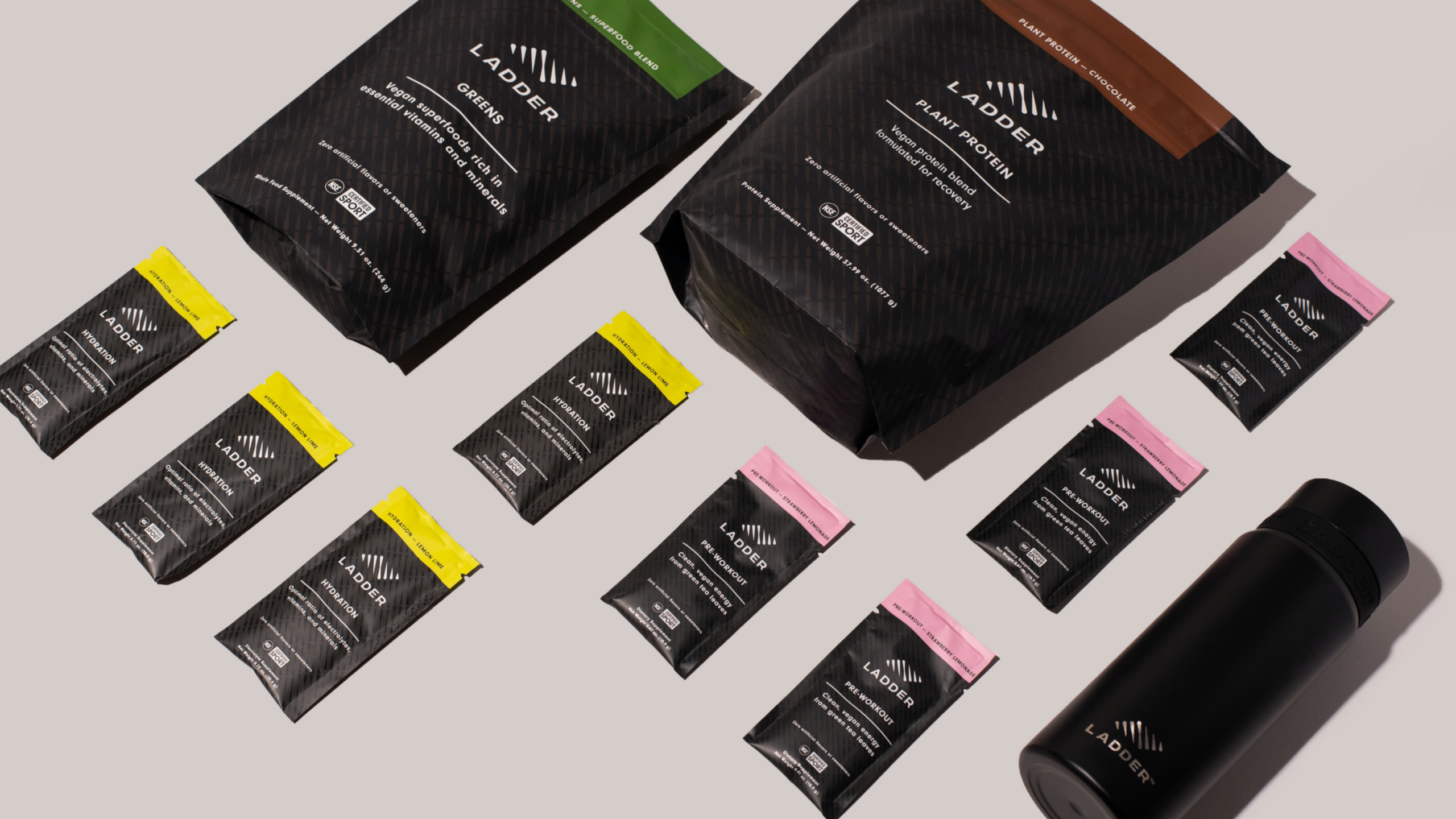 It's important to consult your doctors with any medical concerns, and before making any changes or adding supplements to your health plan.
Picture this: It's June 2014, Game 1 of the NBA Finals between the San Antonio Spurs and Miami Heat. The Spurs are the top seed and are expected to win the NBA Championship, but that doesn't deter two-time NBA champ, LeBron James, from pushing for a third consecutive ring.
There are a few obstacles for the 29-year-old superstar to overcome, but the faulty air conditioning and elevated temperature in the arena may have contributed to LeBron James's entire left leg cramping up. As a result, the 6-foot-9 athlete is carried to the locker room—with just under four minutes left in the fourth quarter.
Despite his untimely exit during the first game of the 2014 NBA Finals, James still managed to play nearly 33 out of 48 minutes and finished with 25 points, six rebounds, and three assists. Meanwhile, the San Antonio Spurs took Game 1 with a final score of 110 to 95 and later won the NBA Finals in five games out of seven.
Climbing the Performance Ladder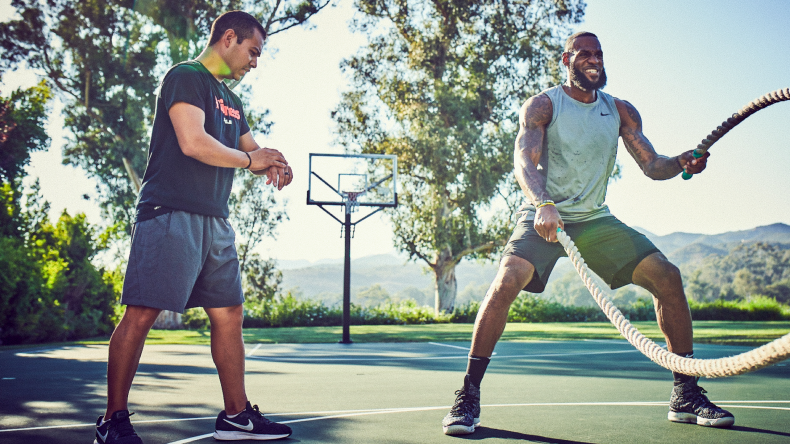 Now 36 years old, James treated his cramping game as a cautionary tale about how his body failed him at a critical moment in his basketball career. However, if it weren't for this setback, James wouldn't have come up with the idea that would revolutionize how he supplements his workouts and boosts his recovery in preparation for the next season while putting his severe cramping days behind him.
Together with his long-time trainer Mike Mancias, LeBron James started Ladder - a nutritional company that fulfills sports supplements to fit nutrition and fitness regimens and performance needs. Not long after he started the company, James' long-time friend and seven-time Mr. Olympia winner Arnold Schwarzenegger joined the team with his in-depth knowledge of the sports nutrition industry. After all, who better to ensure that Ladder only offers certified, trusted, and premium supplements for both elite athletes and fitness enthusiasts alike than an experienced bodybuilding champ?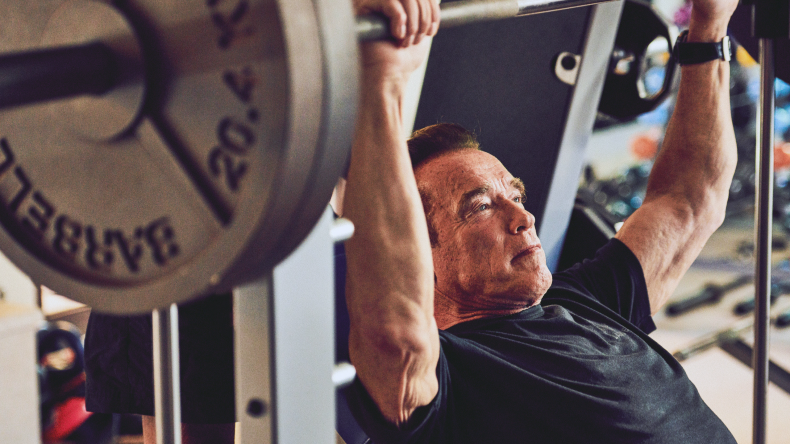 With the direction of these top-tier sports and fitness professionals, Ladder was dedicated to creating workout supplements that are high-performance and NSF Certified for Sport® - the big-deal seal of approval that guarantees that each certified product does not contain unsafe levels of contaminants, prohibited substances, or masking agents and that what is on the label matches what is in the product.
The Ladder of Sports Success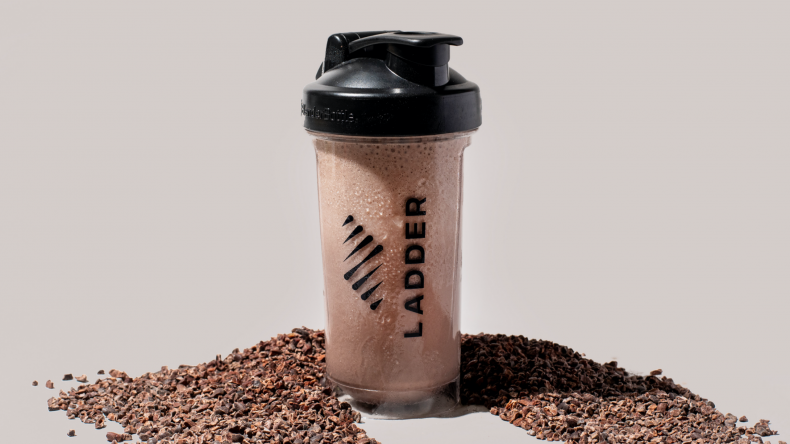 Each Ladder supplement is designed to address athletes' unique needs - to boost energy before a workout, sustain energy levels during training, or support recovery and health during rest periods. Ladder supplements are devoid of synthetic colors, artificial flavors, and artificial sweeteners and are trusted by numerous professional basketball, football, hockey, and baseball teams to optimize sports training, nutrition, and recovery.*
Ladder Hydration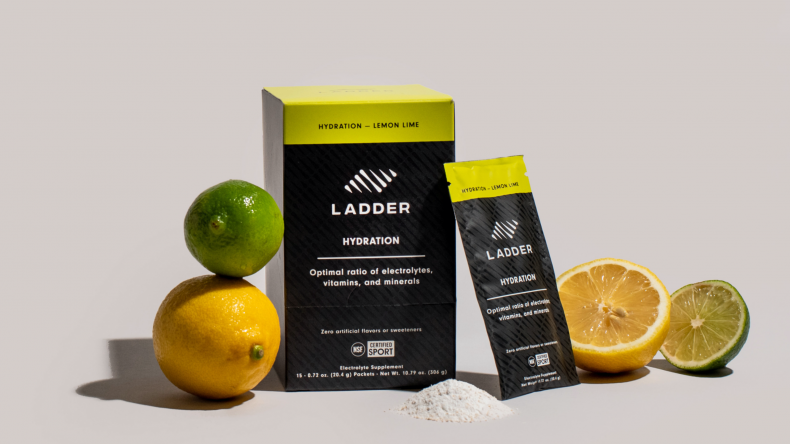 During Game 1 against the Spurs in 2014, LeBron James lost too much fluid from sweat, causing a mineral depletion in his body and resulting in his left leg cramping. To prevent that from happening in the future, James wanted a sports supplement to quickly replenish lost electrolytes during training or a game to maintain momentum and consistently be at his best. Ladder Hydration was designed with a Refuel Ratio™ to help maximize the absorption of vitamins and minerals needed for more intense workouts and faster recovery.*
Get the Ladder Hydration here.
Ladder Pre-Workout
Caffeine was typically the go-to ingredient to induce a rush before a workout, but it turns out, drinking too much caffeine can actually be counterproductive! It can lessen your caffeine sensitivity, making you immune to a much-needed energy boost. As a compromise, Ladder Pre-Workout uses the right amount of caffeine to help combat mental fatigue while utilizing the amino acid theanine to help reduce the likelihood of jitteriness during a workout and crashing after the supplement wears off. It's all focus and fuel to help level-up your performance on and off the court.*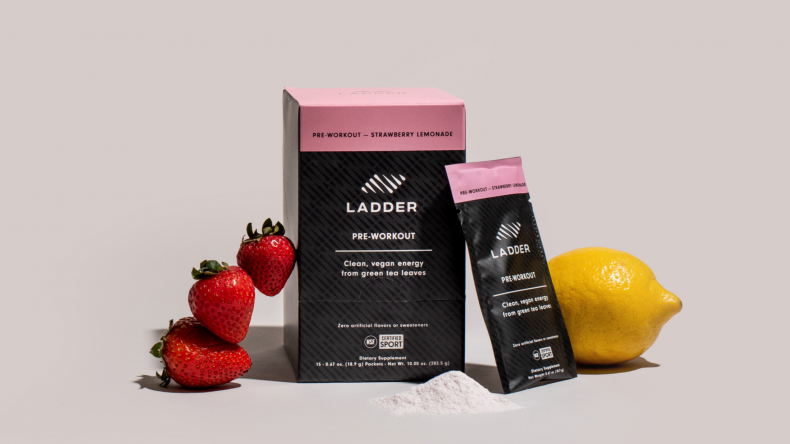 Get the Ladder Pre-Workout here.
Ladder Plant Protein
Now that plant-based diets are gaining traction, nutrition companies also have to fill the demand for fitness supplements that fit a meat-free diet. Since most plant-based proteins are incomplete, the body may need additional essential amino acids to enjoy all of protein's benefits. To solve this, Ladder Plant Protein combines a variety of plant-based protein sources to provide all nine essential amino acids, digestive enzymes, and probiotic strains to help upgrade your performance and post-workout recovery.*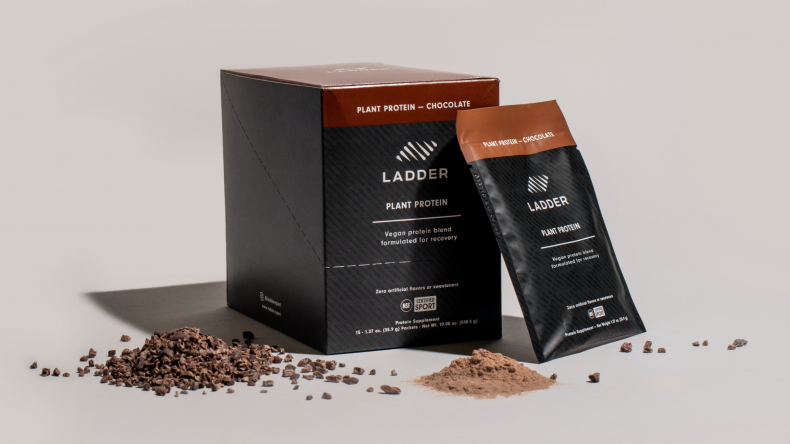 Get the Ladder Plant Protein here.
Ladder Whey Protein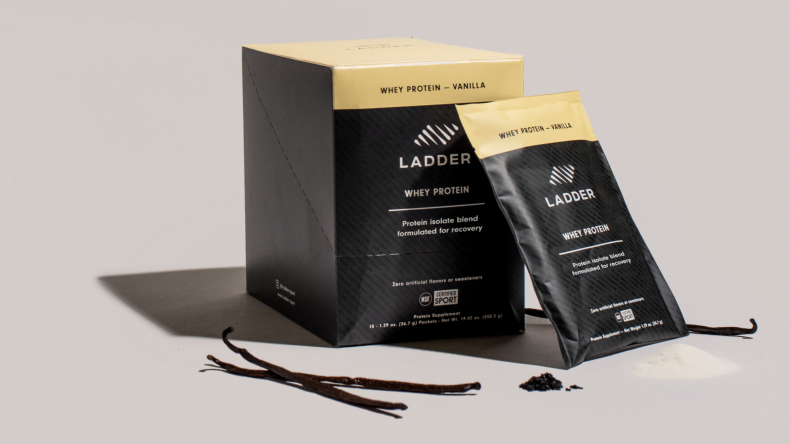 Whey protein concentrate contains anywhere from 30% to 80% absorbable protein, meaning your body can use less protein than what's boasted on the label. On the other hand, whey protein isolates contain about 90% absorbable (and digestible) protein, which is why Ladder Whey Protein prefers these over concentrates. Ladder Whey also has specific probiotics and milk protein that's loaded with casein, a slow-digesting protein that helps aid muscle growth and recovery.*
Get the Ladder Whey Protein here.
Ladder Superfood Greens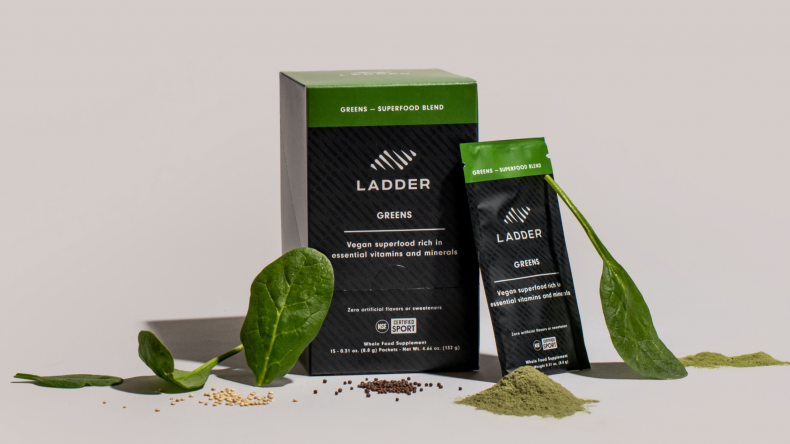 Ladder Superfood Greens supplies your body with a concentrated dose of essential nutrients like magnesium, zinc, B vitamins, and vitamin D to help support your overall health. Ladder Superfood Greens also includes Rhodiola root, an adaptogen traditionally used to help your body adapt and respond to the effects of stress.*
Get the Ladder Superfood Greens here.
Optimizing Openfit with Ladder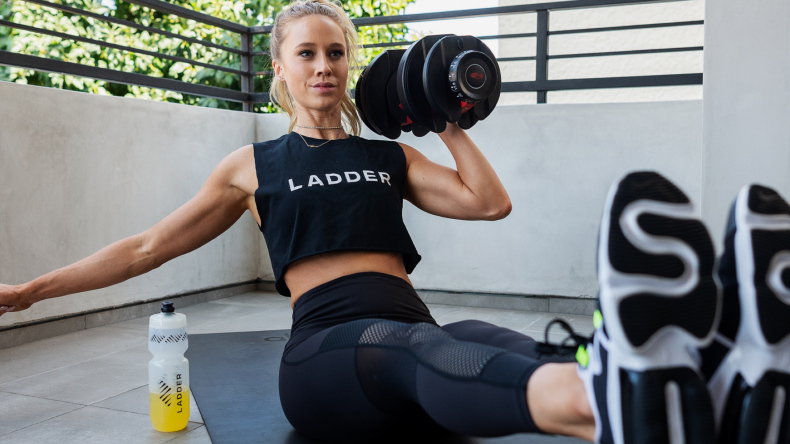 In December 2020, James and Schwarzenegger sold their nutrition company to Openfit, an online platform that offers live and on-demand at-home workout videos in a variety of fitness genres through online subscriptions. Although Openfit bought Ladder shares from investors, James and Schwarzenegger will stay on as minor investors and be involved in future content creation to boost revenue. "I will do everything for them to be successful, and I think LeBron will do everything for them to be successful," Schwarzenegger shared in an interview. "We're all partners. We're going to do this together; that's our mission."
Together with your subscription to live and on-demand classes from Openfit, Ladder can help you maximize your workout performance with the necessary nutrients to help you lose weight, gain muscle, and recover faster so you can be ready for your next active day at home!
Subscribe to Openfit and gain access to hundreds of on-demand workout videos as well as live classes, then complement your workout goals with Ladder supplements to get into your best shape yet. Find out more by visiting the Openfit website here.
*These statements have not been evaluated by the Food and Drug Administration. This product is not intended to diagnose, treat, cure, or prevent any disease.