Sponsored Article
How To Make Your M1 Mac Last For Years
Apple's Latest MacBooks Now Come With a Next-Generation Chip—the m1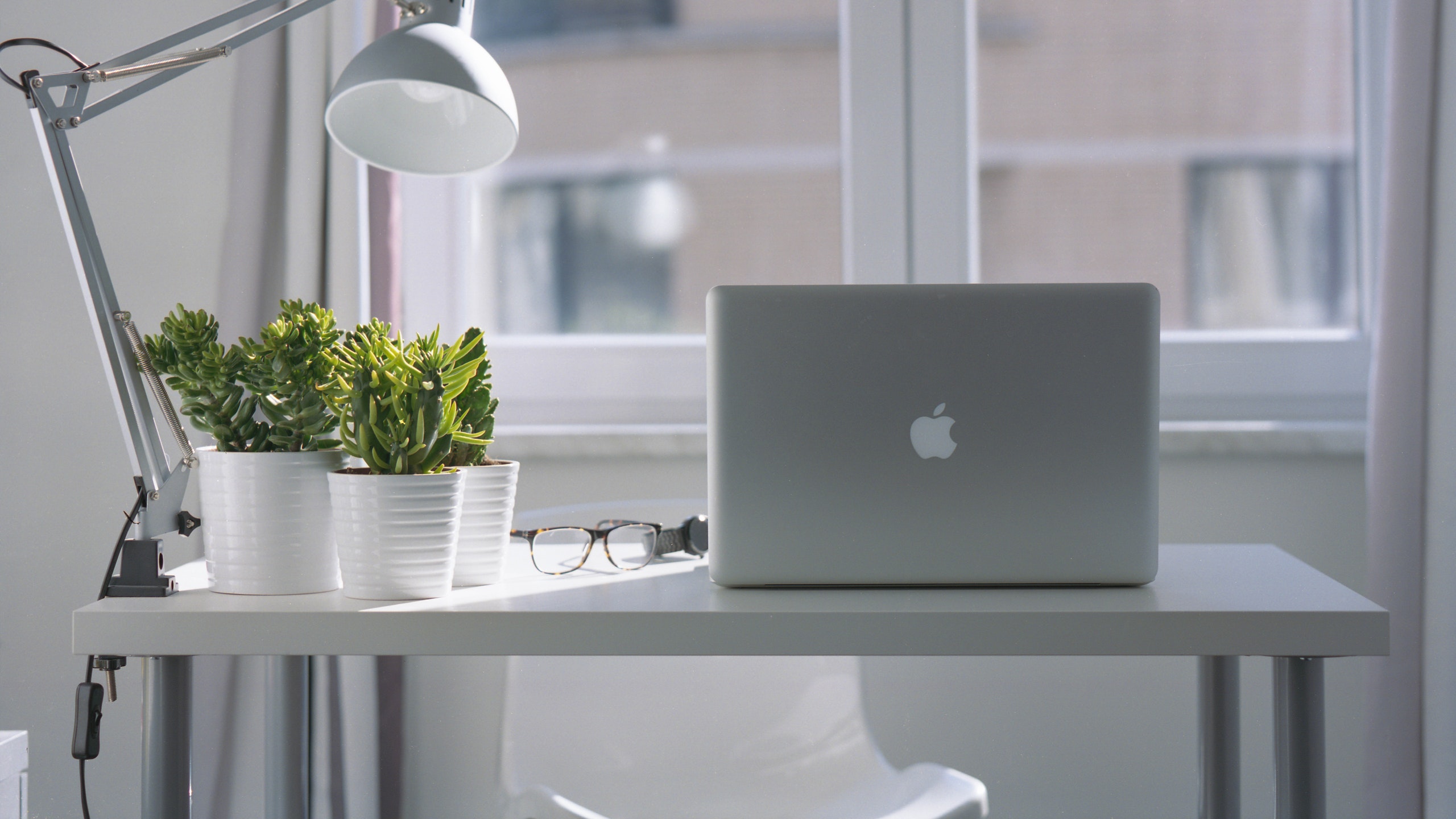 The future of Apple's Mac devices has arrived.
When news broke about Apple unveiling their own desktop- and laptop-grade chip for their Mac devices in November 2020, it was initially met with skepticism. Apple shared that their M1 chip was going to outshine current processing chips with its high performance and enhanced battery efficiency, claims which tech leaders like Qualcomm and Microsoft struggled to equal with the first wave of their own ARM-chip-powered laptops.
The M1 chip is only the beginning of Apple's foray into the chip processor market. Although the M1 is Apple's first Apple-made processor for its lower-end laptops and desktops, it's already showing promising improvements. The Apple Silicon MacBook Air, Apple Silicon MacBook Pro, and the Apple Silicon Mac mini are the first devices to feature this chip. Specifications aside, Apple's M1 chip enables Mac devices to perform at peak efficiency. When Apple's high-end devices all eventually run on M-series chips, it could further bolster the tech giant's already-strong position in manufacturing some of the most powerful laptops and desktops available in the market.
CleanMyMac X for M1 Mac Devices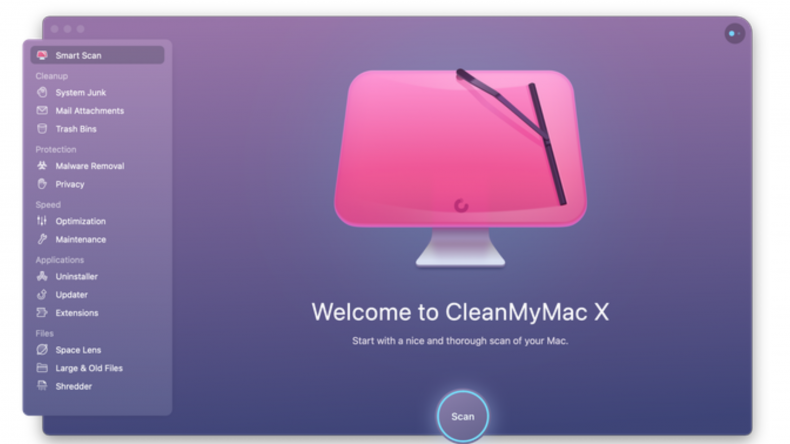 New technology rarely ever comes without vulnerabilities, and if they aren't virtual threats, these can result from human error. To keep your M1 Mac safe and help make it last for years to come, install preventative software like CleanMyMac X from MacPaw. With this clean-up app, your new M1 Mac can operate at its peak without lag, glitches, and security breaches.
The first notable feature of CleanMyMac X is cleaning up your Mac and cleansing it of all unnecessary files. This is the first step the software takes to clear up memory space and prevent your Mac from slowing down. This is what CleanMyMac X can do for your Mac:
A Clean Sweep for Your Mac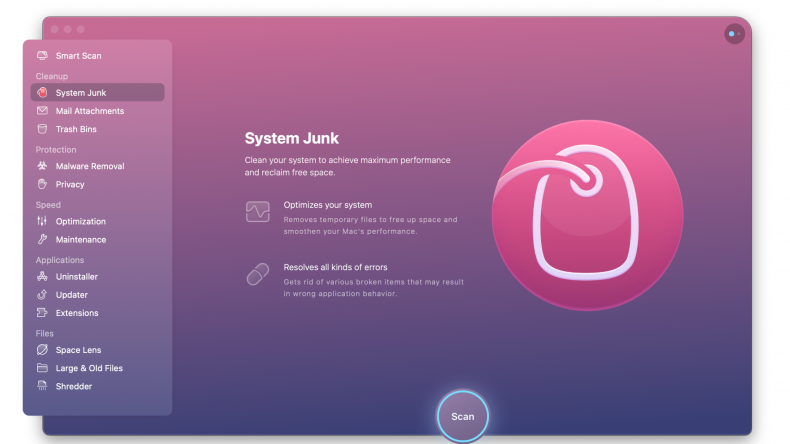 You may not know it, but your Mac might be storing gigabytes of clutter that is crowding your storage space. This is "System Junk"—files on your system folders that don't serve any purpose other than to take up space on your device. With CleanMyMac X, you don't have to personally scour every nook and cranny of your device to clear up space.
System Junk Module
Through CleanMyMac X's System Junk module, you can get rid of gigabytes of deadweight files on your Mac. As the tailor-made cleaner of M1-powered Macs, CleanMyMac X has a special feature in its System Junk module called Universal Binaries. When you download apps from the AppStore, they contain code called Universal Binaries that allow the software to operate, whether your Mac runs on an Intel processor or M1 chip. Since your Mac device has an M1 processor, there's no need for the Intel code to be stored in your Mac. CleanMyMac X can safely remove unnecessary data to clear your disk space.
Smart Scan
CleanMyMac X also has a Smart Scan feature that performs the recommended cleanup to boost your M1 Mac's performance and protect your data. Specifically, after Smart Scan scours for system junk, cached files, corrupted items, and other unnecessary files, it will search for hidden malware in your system and eliminate them all from your device. Once your M1 Mac has been scanned, the Smart Scan will suggest a Speed Up function to optimize your device's performance by freeing up RAM and running maintenance scripts.
Eliminates Malware Lurking in Your Mac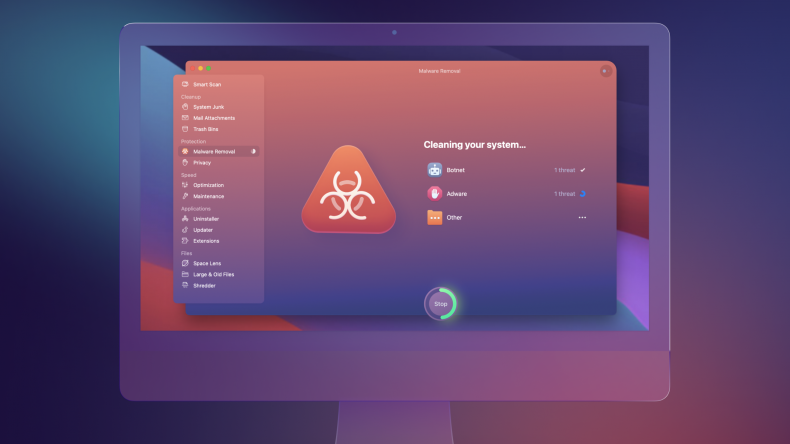 The idea that Mac devices are practically invincible against malware and viruses is out-of-date. Since more people have shifted to Mac devices, cybercriminals are adapting to the growing opportunity to steal sensitive data from Mac users and exploit it for profit. Sometimes, you won't even know that your data is vulnerable. What might seem like a legitimate transaction page or app might be a gateway for cybercriminals to use to infiltrate your device.
Malware Removal Module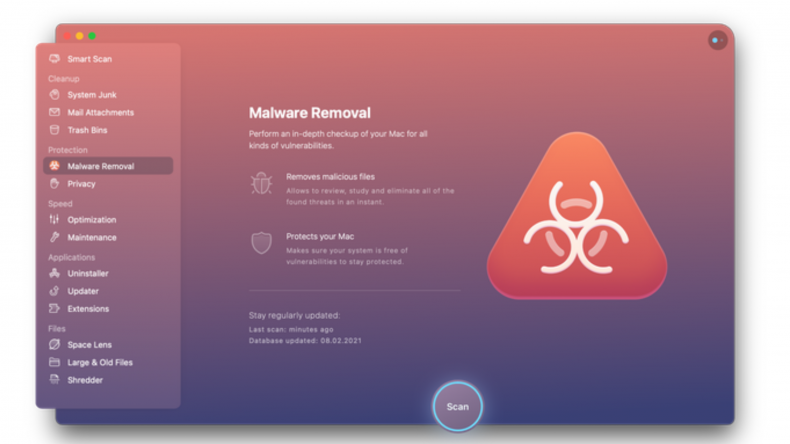 CleanMyMac X's Malware Removal module allows you to conduct regular malware checks on your device to eliminate malware, ransomware, adware, and other threats to keep your data safe and your laptop or desktop running smoothly. The module identifies hundreds of threats based on a malware database that's constantly updated to ensure it doesn't miss any sneaky malware in your device.
For instance, malware called Silver Sparrow has recently been detected in tens of thousands of Mac devices. While it's pervaded both Intel-based and M1 macOS, it hasn't received any commands from its creators to perform any malicious activity—yet. Since the malware is relatively new and is lying dormant, the function of Silver Sparrow remains unknown. It's also possible that this malware could be only a test run for a more serious threat that could occur in the future.
Whether Silver Sparrow waits for commands or not, the Malware Removal module of CleanMyMac X can help you get rid of the threat—and others like it—before it can potentially damage your data and device. Conducting regular malware scans on your M1 Mac can also encourage system optimization and enable your device to run faster and more efficiently.
Take the necessary precautions in protecting your M1 Mac to ensure it lasts for years to come. Whether it's cleaning out junk or keeping your device safe, install CleanMyMac X in your M1 Mac device to optimize its performance. Get the CleanMyMac X here.