Sponsored Article
How to Manage Your Mood Swings During Menopause
It's time to say goodbye to crankiness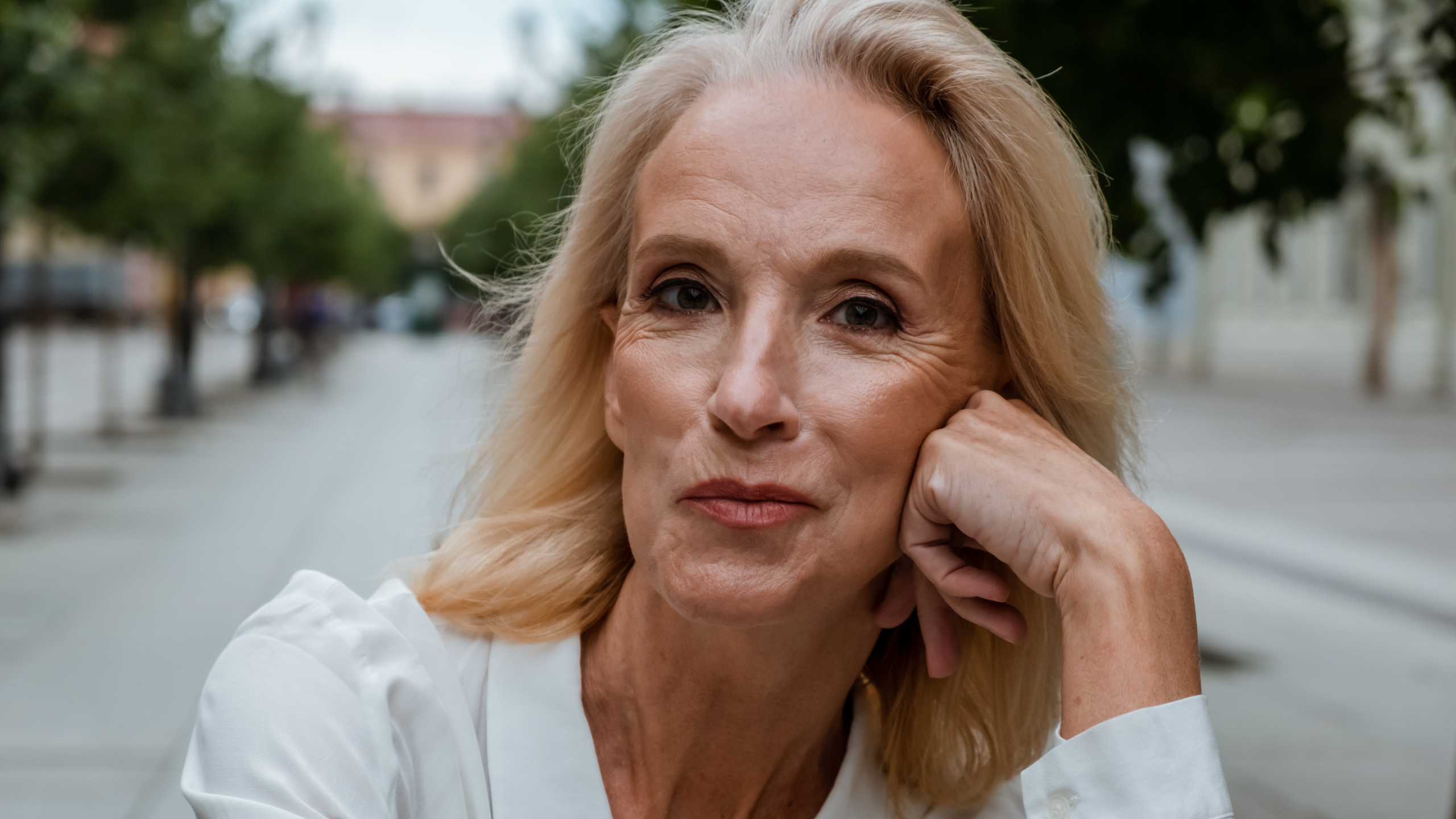 It's important to consult your doctors with any medical concerns, and before making any changes or adding supplements to your health plan.
Feeling ridiculously happy one moment and then spiraling down the next? Do you feel overwhelmed or out of control without rhyme or reason? Experiencing mood swings during menopause can definitely be challenging, especially when they hit you during critical times when you need to be calm and focused, like at work.
How Long Does Menopause Last?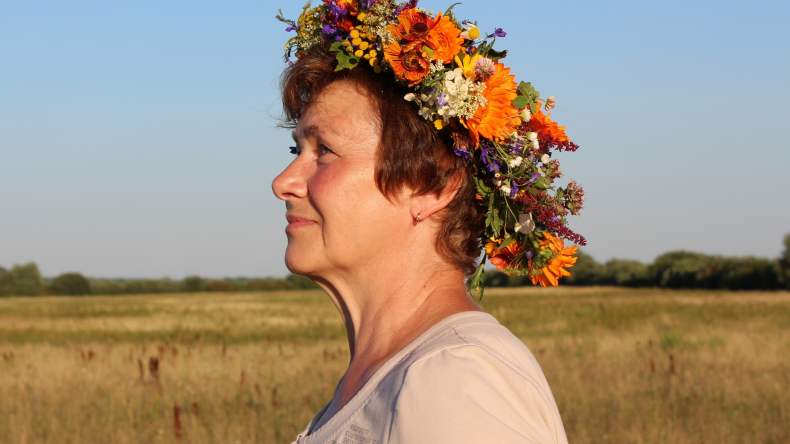 One of the biggest questions you might ask yourself during this phase is, When will this end? Well, menopause actually has three stages. In your 40s, you will enter the perimenopause stage, when your body starts to produce less estrogen, an important hormone that manages most of your reproductive functions. This can continue for up to 10 years, when you enter menopause. You will know you have reached postmenopause when you have no longer had a period for 12 months or longer. Sadly, the end of menopause doesn't mean the end of the symptoms that come with it.
How Can I Stop Menopause Mood Swings?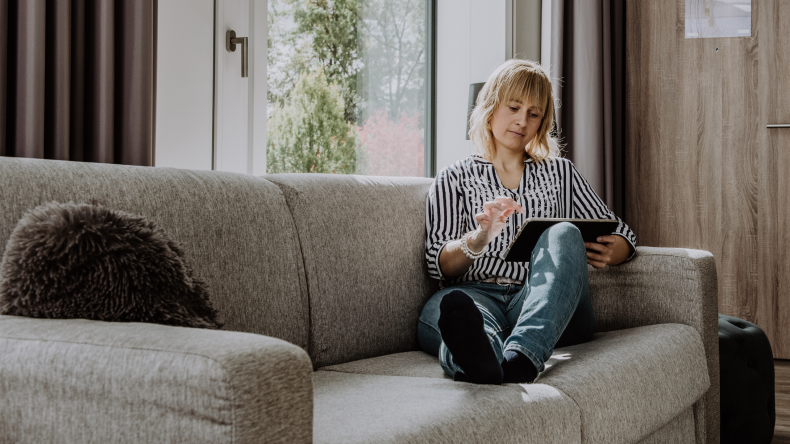 Menopause affects every woman differently, so there is no one-size-fits-all solution to managing its symptoms. However, this does not mean that you have to permanently lose control over your mood, either.
The first step toward controlling your mood swings is to talk to your doctor about them. If you think you are too young to be going through menopause, your symptoms might be due to other health issues. Conversely, if you are sure you are going through menopause, your doctor is the best person to provide an effective course of treatment to help manage your symptoms.
It would also help to make little lifestyle changes to make this stage of life more comfortable for you.
Practice Mindfulness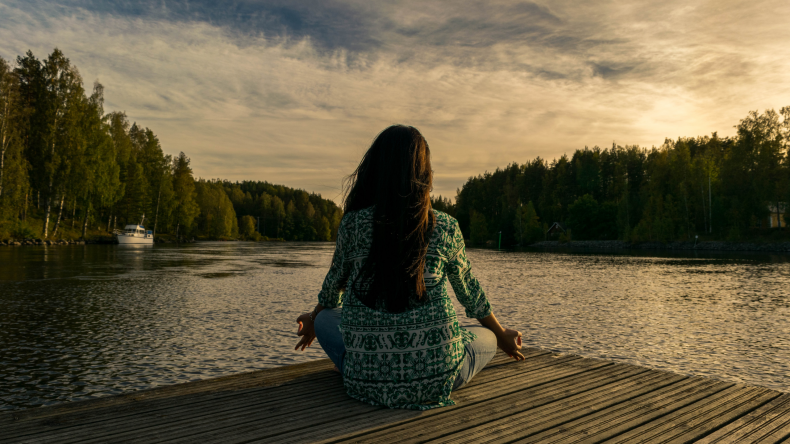 Mindfulness and meditation can help manage your mood swings during menopause, especially if they are exacerbated by stress. Breathing exercises, for one, can help calm you down when needed.
If you need help with this, there are many mindfulness apps and online classes available where you can learn new methods that suit your lifestyle. As simple as it sounds, a short five-minute break to practice mindfulness can do wonders at releasing any negative thoughts and feelings.
Find a Creative Outlet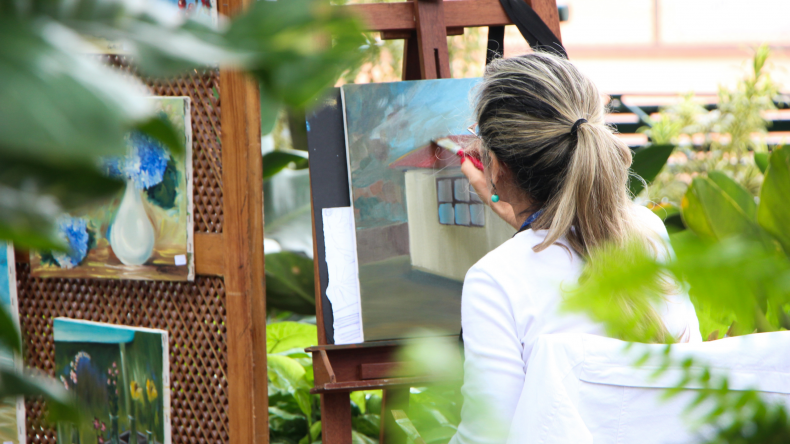 A clinical trial revealed that some women find it helpful to channel their anger into a productive outlet in order to better cope with their mood swings during menopause.
Another thing you can do is buy a notebook or a journal. Jotting down your feelings may help you process them better. Keeping these notes may also prove to be a great resource for you and your doctor to verify if your course of treatment is working. You can get creative and make it more fun by jazzing it up with stickers and washi tape.
Enjoy 15% off plus free shipping when you buy a mood journal or journal accessories from InLoveArts today!
Exercise Regularly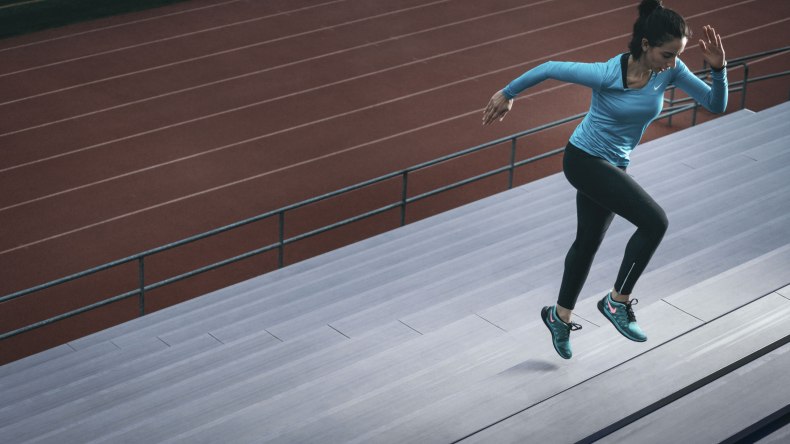 Exercise releases endorphins, also known as "happy" hormones. Moreover, exercise can help reduce the risk of heart disease. For women who are going through menopause, the Centers for Disease Control and Prevention (CDC) recommends 150 minutes of moderate exercise every week.
If you have a busy schedule, some quick low-impact cardiovascular exercises you can try include Pilates, jogging, or even just walking. You can also order at-home training kits, which are available for first-timers and serious athletes.
Find the perfect one for you today!
Make Changes to Your Diet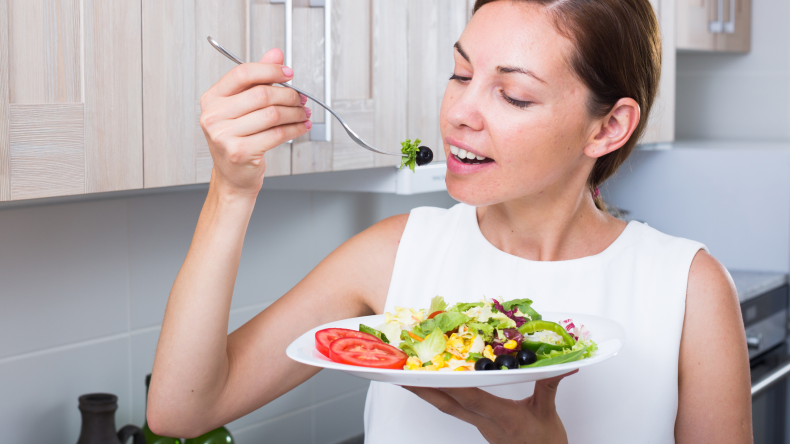 The way you eat can also help you cope with your mood swings due to menopause. Foods that are rich in vitamin D, calcium, and iron will help your body compensate for the loss of estrogen during this time. Soy is also an excellent source of plant-based estrogen so you might want to add some edamame, tofu, and soy milk to your diet. Cut back on caffeine as much as you can, as well. If you really can't avoid it, switch to decaf or other coffee alternatives.
If you aren't sure how to introduce mood-boosting foods into your diet or if you simply do not have the time to craft a proper diet plan, Fresh N' Lean has professional meal plans that can help you through this trying time.
Enjoy 15% off when you sign up for any of their nutritious meal plans today!
Manage Your Weight With All-Natural Fiber and Probiotic Supplements
Menopause is also linked to weight gain, and this tends to affect women's self-confidence. While your diet will play a significant role in keeping your weight down, all-natural health care products, supplements, and high-quality probiotics can also help you out in that department.
MenoLabs is a brand whose mission is to help busy women navigate their menopause journey. Knowing how busy women can be, MenoLabs understands the need for simple answers, effective relief, and useful information when it comes to women's health. Here are some of their top products:
Happy Fiber—Doctor-Formulated to Keep the Pounds Away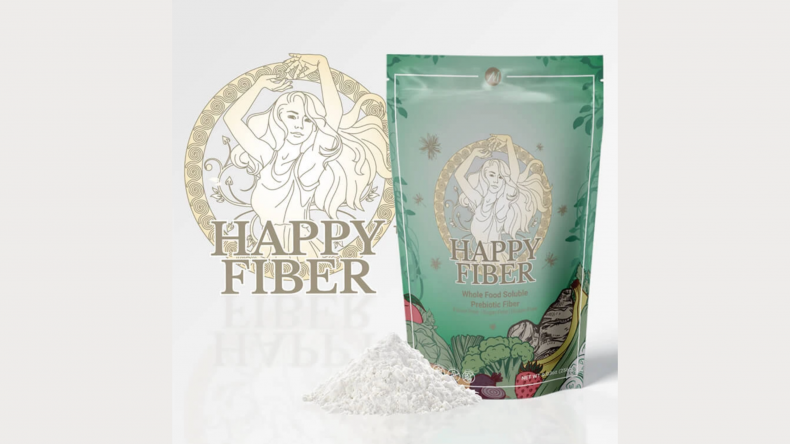 Increase your fiber intake with Happy Fiber. This all-natural doctor-formulated prebiotic fiber supplement will keep you feeling full without adding on any pounds. It also comes with L-Tyrosine, which can help boost your mood and keep you from feeling down.
Enjoy free shipping when you order this product today!
MenoFit: For a Healthy Weight and Gut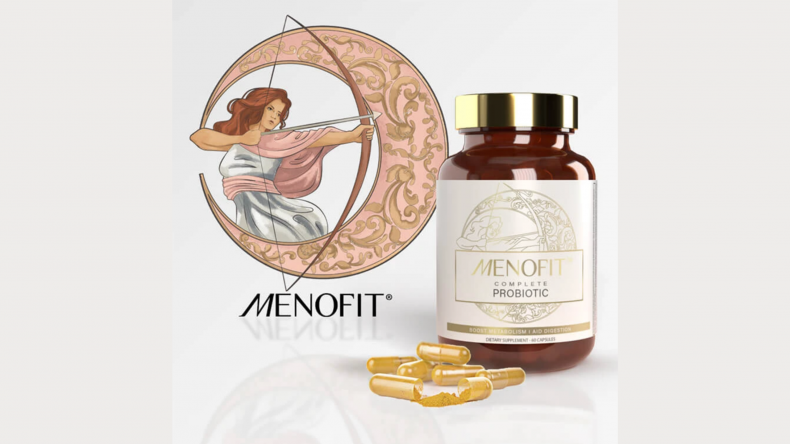 MenoFit is a complete synbiotic (probiotics plus natural supplements) solution designed specifically for women experiencing perimenopause and menopause. Its proprietary blend of 28 all-natural ingredients is specifically formulated to help keep menopause symptoms at bay, including mood swings.
Enjoy free shipping when you order this product today!
Fit & Happy: A Powerhouse Combo to Manage Menopause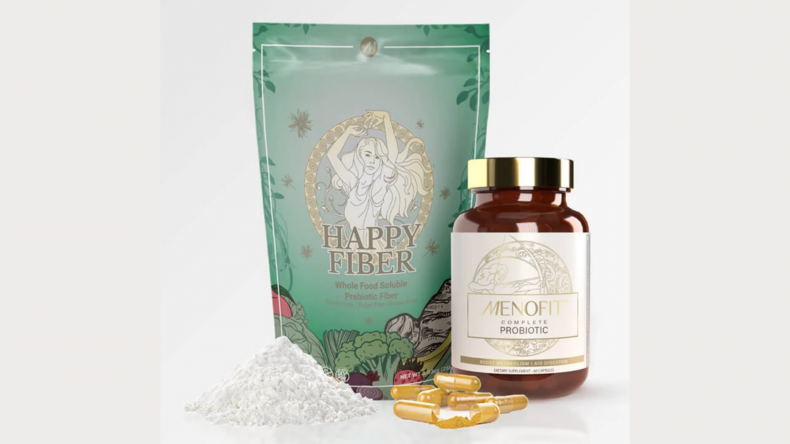 Fit & Happy hits two goals in one combo package. Two capsules of MenoFit and two spoonfuls of Happy Fiber daily, coupled with a few small changes to your lifestyle and diet, can help improve your health, energy, weight, and mood.
Enjoy free shipping when you order this combo pack today!
Happy ReNew Year: For a Healthy and Happy Outlook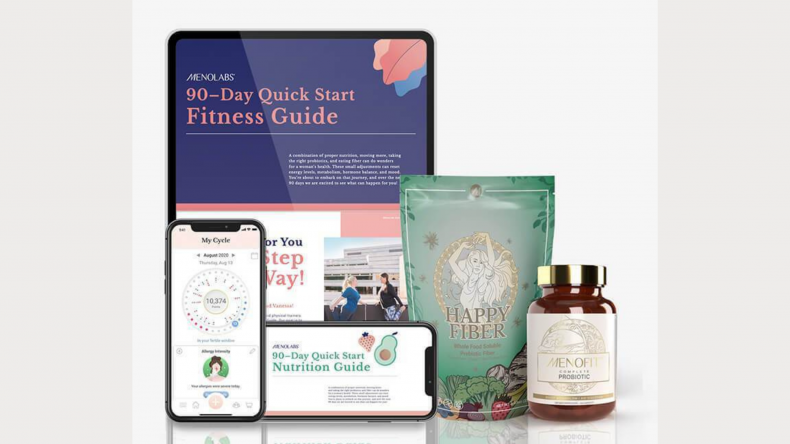 Happy ReNew Year is an easy way to get a jump start on managing your menopause symptoms. This special package comes with one bottle of MenoFit, one bottle of Happy Fiber, a 90-day fitness and nutrition guide, and premium access to MenoLife, a health tracking app.