+

Sponsored Article
How Much Can You Save From Home Solar Panels in 2020 (and Is It Worth It?)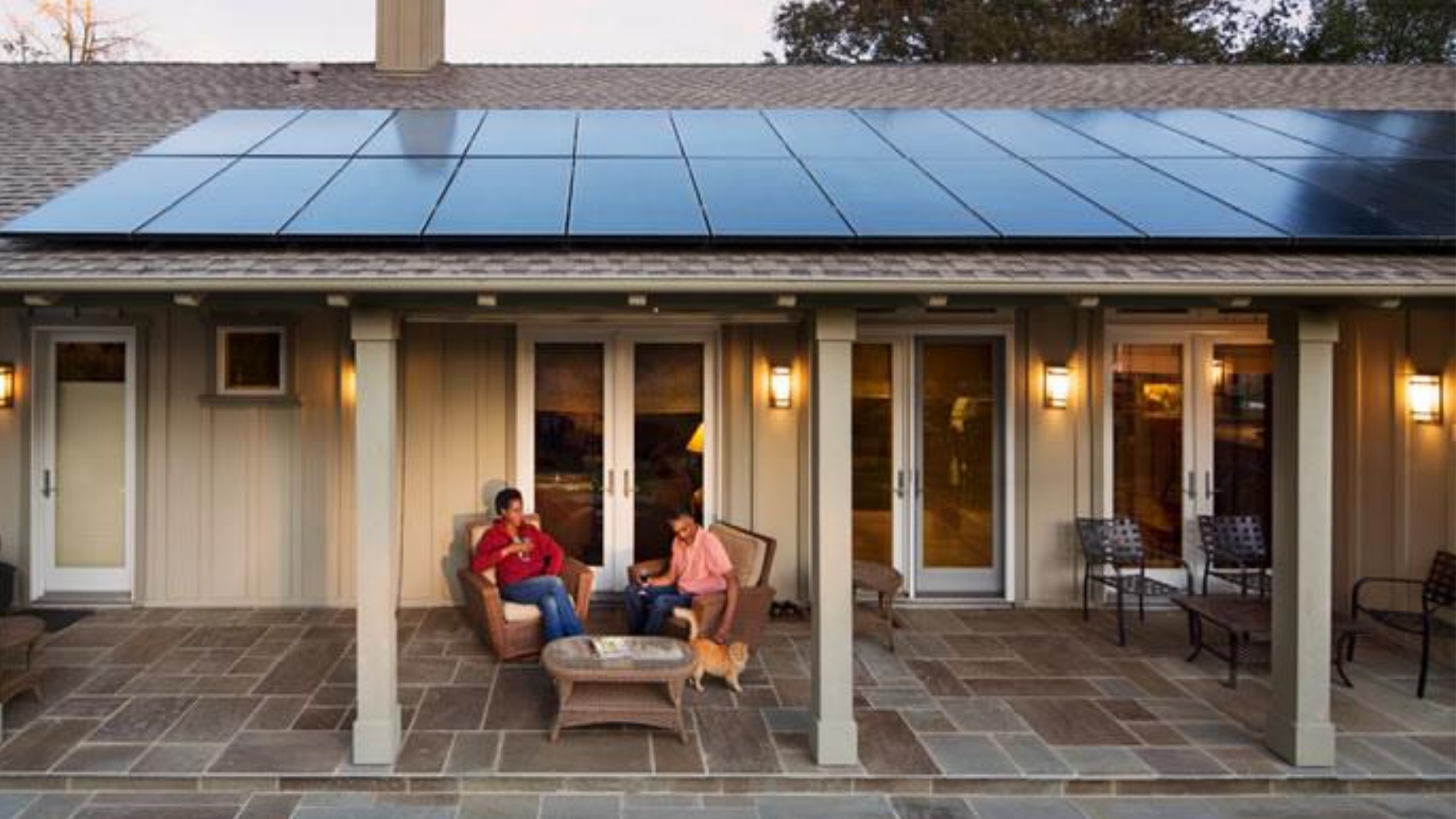 Last Updated on September 11, 2020
Note: SunPower is active in the major population centers. Operating states:
HI, CA, NY, NJ, MA, CT, AZ, TX, FL, IL, CO, NC, SC, UT, DE
I love overpaying my electricity bill. Said nobody. Ever. It's no secret that solar panels can help reduce your electricity bill and at times, eliminate it. It is also the reason why an increasing number of Americans are relying on the sun's energy to power their homes and save money.
But how much can you really save by installing a home solar system?
Well, there's no straightforward answer. Several factors influence how much you can save on your electricity bill – from how you finance your solar system to the efficiency of your solar panels.
But there is an easy way to estimate your electric bill savings with SunPower's solar savings calculator. During SunPower's free online or in person consultation, the energy consultant uses the solar savings calculator to develop a custom system design, calculate the monthly savings on your electric bill, show how much clean energy you'll produce, create a price quote, and provide an overview of available incentives and tax credits. Apart from that, they will also answer your burning questions around going solar:
For example, whether your home is right for solar? if you can generate enough solar energy for your family's needs? if you have excessive shading on your roof? if your local utility has solar-friendly policies? And much more.
Related: 5 Costly Solar Panel Mistakes Homeowners Make and How to Avoid Them
Here are a few factors that determine your savings on home solar panels.
1. Solar Panel Efficiency
Usually, the more photovoltaic (PV) energy solar panels on your roof produce, the less electricity you would need to "buy" from your utility company. Though, not all solar panels are created equal. It's necessary to consider efficiency while choosing solar panels – so you get more savings out of your investment.
Compared to conventional panels, SunPower solar panels produce 55% more energy in the same space over the first 25 years. Their X-Series panel delivers record-breaking efficiency of up to 22.8%, making it the best performing panel on the market.
2. Electricity Rate Hikes
Switching to cleaner solar energy protects you from electricity rate hikes. In most areas, energy prices spike based on the weather or demand on the energy grid at certain times of day, and going solar can allow you to lock in a set energy price.
As per the reviews, many of SunPower's customers say they no longer have an electricity bill or pay just a nominal connection fee each month. A SunPower solar customer, John Hall of Ramsey, New Jersey, paid just $4.53 a month to his utility.
3. Federal Solar Tax Credit
Switching to solar systems can add to your savings as it allows you to take advantage of the federal solar tax credit, also known as the solar investment tax credit (ITC).
It allows homeowners who have their solar system installed in 2020 to deduct 26% of the cost of their solar purchase from their federal taxes. The credit is set to scale down to 22% in 2021. If your tax bill isn't big enough in one year to accommodate the credit, it can be rolled over to the next year for as long as the credit is available.
4. Increased Home Value
Adding a solar panel to your home is almost always a good real estate investment, as it reduces or eliminates the electricity bill. According to a recent Zillow analysis, depending upon where you live, solar can increase home values by 4 percent.
Get Your Solar Savings Estimate
By reducing or eliminating your electricity bill, taking advantage of federal tax credits, increasing the value of your home, and much more – going solar is definitely worth it.
Your exact return on investment is also affected by which solar payment option you choose. SunPower allows cash purchases, flexible financing, and lease options, all with financial benefits and variable timeframes for you to realize your solar savings.
Moreover, it offers a 25-year Complete Confidence Warranty and their system has an expected useful life of 40 years; ensuring that once a system is paid for, you will enjoy years of savings.
To learn more about going solar and get an estimate on your savings potential, fill out this 4-step online form by entering your zip code, monthly electricity bill, and email address.
Note: While SunPower covers 40 states, they are only active in the major population centers. These are the strongest solar states where they are able to cover all or the vast majority of the state:
HI, CA, NY, NJ, MA, CT, AZ, TX, FL, IL, CO, NC, SC, UT, DE