Sponsored Article
How To Prepare Your Home for the Next Power Outage
It's Better to Be Overprepared Than Underprepared for Any Emergency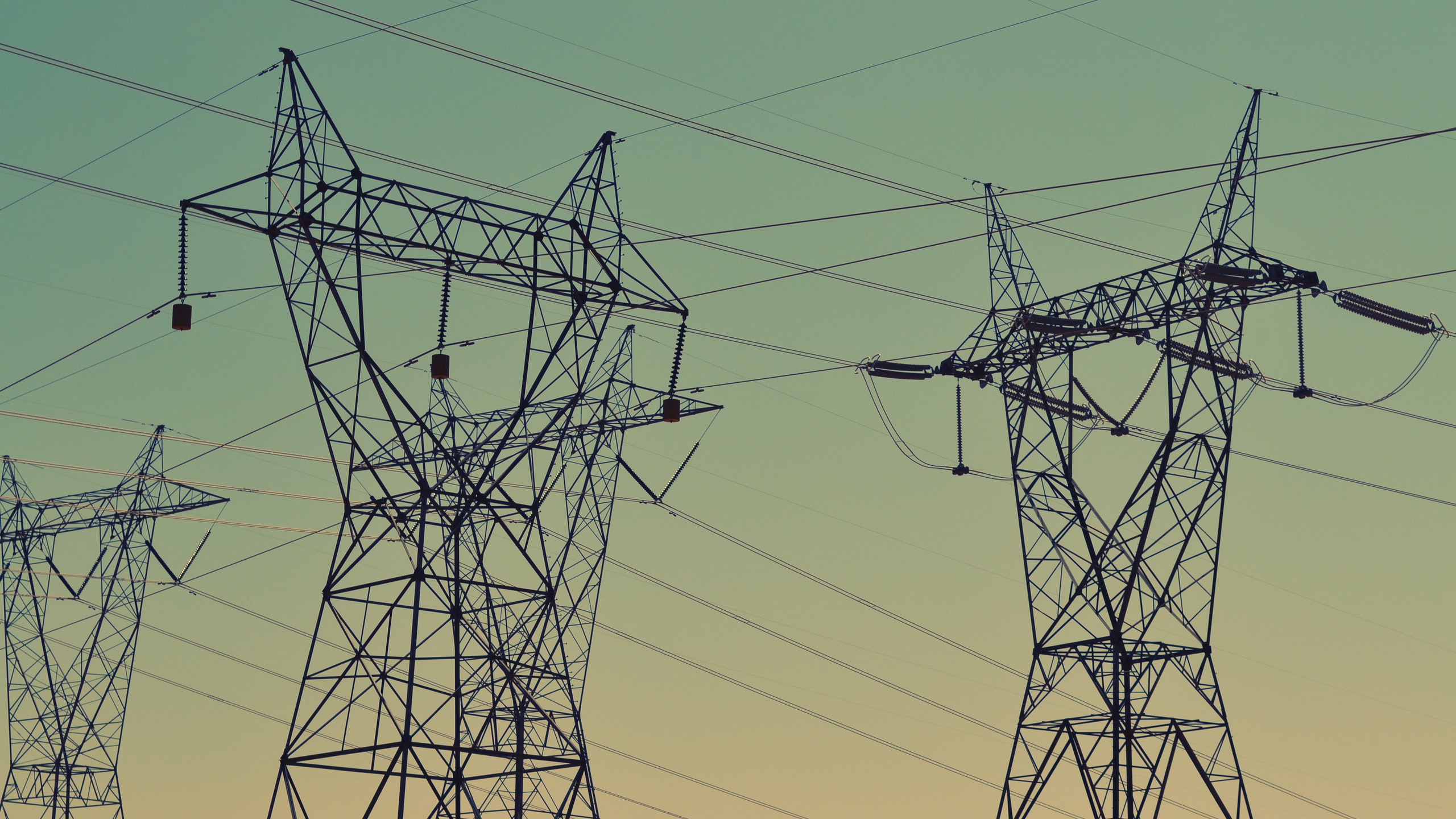 Being unprepared for a power outage might feel like stepping back into the pre-industrialization era, where the modern comforts of living like electricity, heaters, A/C units, and internet connection suddenly become unavailable. Power outages can last hours or several days, and their damages can range from small inconveniences to several casualties, especially depending on the season.
There are many causes of power outages, but none more common than extreme weather conditions. High winds, freezing temperatures, lightning storms, tornadoes, and hurricanes are just some of the weather conditions that can result in a power outage—the most recent being the result of an immense cold wave trapping north and south inland states.
Texas: A Case Study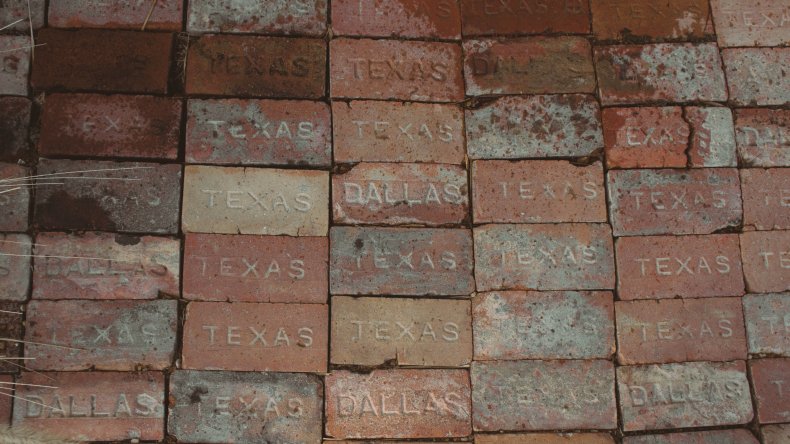 When winter storm Uri swept across the United States last month, the one state left unprepared for its onslaught was Texas. As temperatures plunged to single digits, this caused a widespread power outage that affected as many as four million Texans at the peak of the power failure.
The cold snap was an event that Texas power plants were neither prepared nor equipped for, leading to frozen gas pipelines, disrupting fuel flow to power grids. Coal, nuclear, and wind power were also disrupted, but the stagnation of natural gas during the winter storm had the most severe repercussions, as it is currently the Lone Star state's primary energy source.
Texas residents turned up their thermostats at home to stay warm, thereby increasing the power demands across the grid. This resulted in shortages in gas-powered power plants, which later led to power companies shutting down plants, leaving millions of residents in the cold. However, controlled power outages eventually began to roll through affected counties, providing electricity and warmth to homes while easing the demand for power from the electrical grid.
Aside from blackouts, Texans were also met with water shortages, as some areas either have zero running water or are required to boil tap water due to power failures at water treatment plants. Then, food came in short supply thereafter as Texas residents ran out of perishables at home, and grocery stores were either cleared out or remained closed for the duration of the winter storm.
Power Outage Preparedness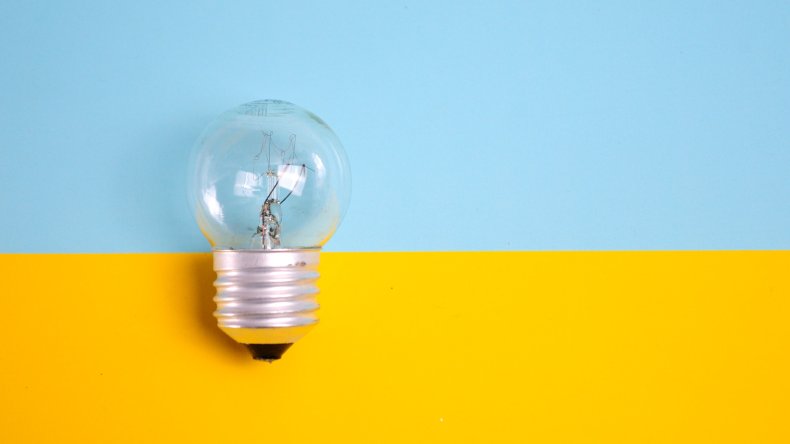 Strange weather phenomena can paralyze power grids of affected localities, leaving many residents stranded with limited sources. Widespread power outages can create a domino effect of crisis after crisis, which is why the need to be prepared for the next weather phenomenon and power outage is of utmost importance, as your preparedness could very well save your life. Below is a list of survival essentials to keep in your home to help you endure the effects of a power outage and weather any storm.
Jackery Portable Power Station Explorer 240
Price: $199.99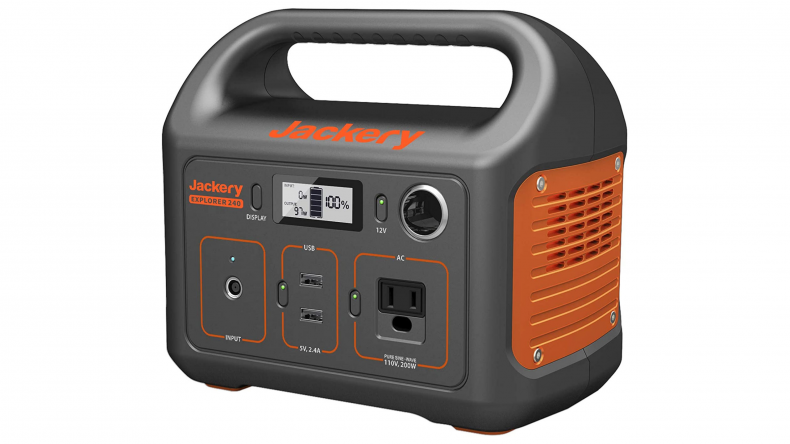 Equipped with one AC socket, two USB ports, and one DC carport, the Jackery Portable Power Station Explorer 240 can charge as many electronic devices as you need with its 240-watt capacity. It can also be attached to the Jackery Solar Saga 60W solar panel for sustainable recharging.
Get the Jackery Portable Power Station Explorer 240 here.
FosPower Emergency Solar Hand Crank Portable Radio
Price: $32.99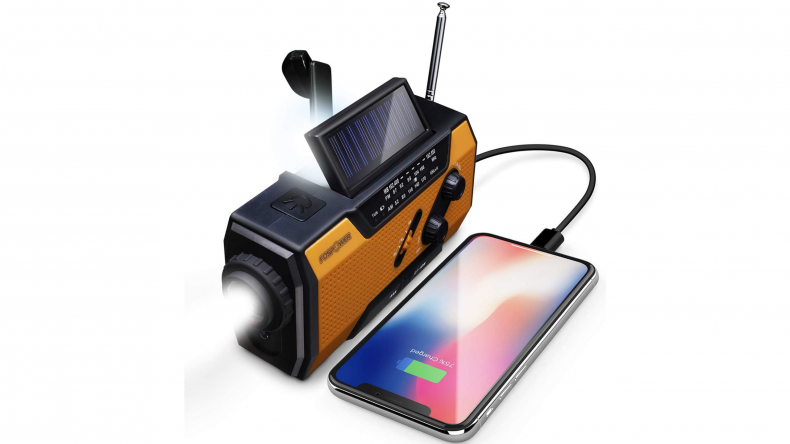 This emergency portable radio from FosPower includes three power sources—a crank lever, mini solar panel, and AAA battery capacity. All of which can ensure you're updated on the latest emergency NOAA and AM/FM weather broadcasts and provided with ample lighting. Plus, it helps that it gives you access to an SOS alarm whenever necessary.
Get the FosPower Emergency Solar Hand Crank Portable Radio here.
KOSIN Survival Gear and Equipment 18 in 1 Emergency Survival Kit
Price: $24.99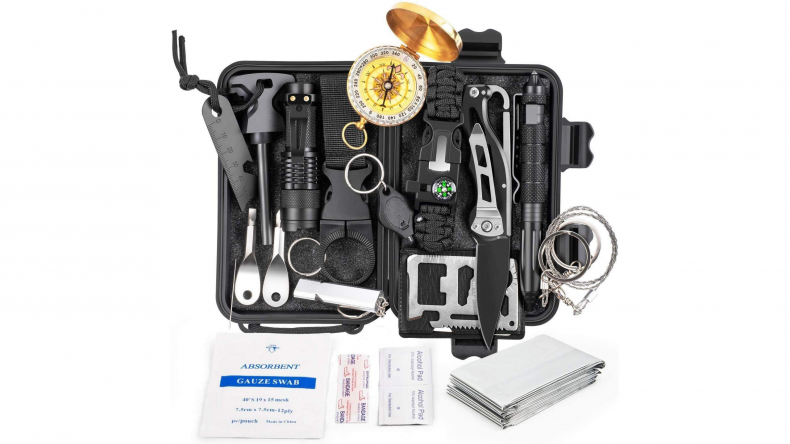 Even when you're not on an outdoor adventure, the KOSIN 18 in 1 Emergency Survival Kit can be handy even in power outages and when you're stuck in extreme weather conditions. From a folding knife and a fire starter to a tactical pen and a survival bracelet, the survival kit has everything you need in case of an emergency.
Get the KOSIN Survival Gear and Equipment 18 in 1 Emergency Survival Kit here.
First Aid Only 299 Piece All-Purpose First Aid Kit
Price: $19.50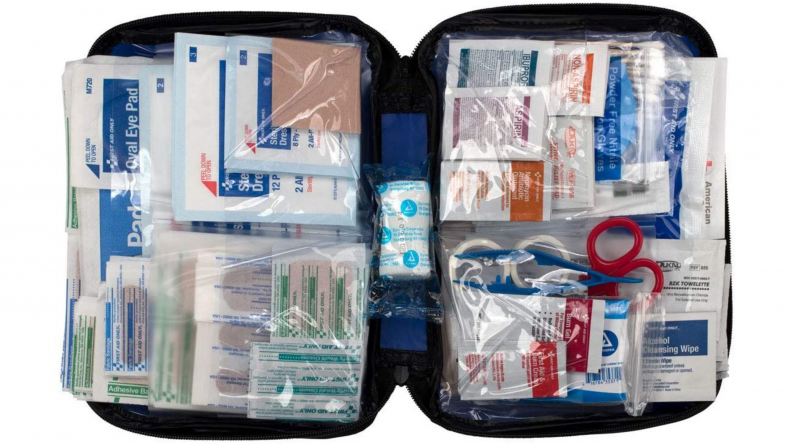 The worst thing that can happen when roads are closed and the power is out is yourself or a loved one falling ill or sustaining an injury. No matter the reason, it's an absolute must to have a complete first aid kit at home, like the 299-piece, all-purpose first aid kit from First Aid Only.
Get the First Aid Only 299 Piece All-Purpose First Aid Kit here.
RONXS Lighter
Price: $17.97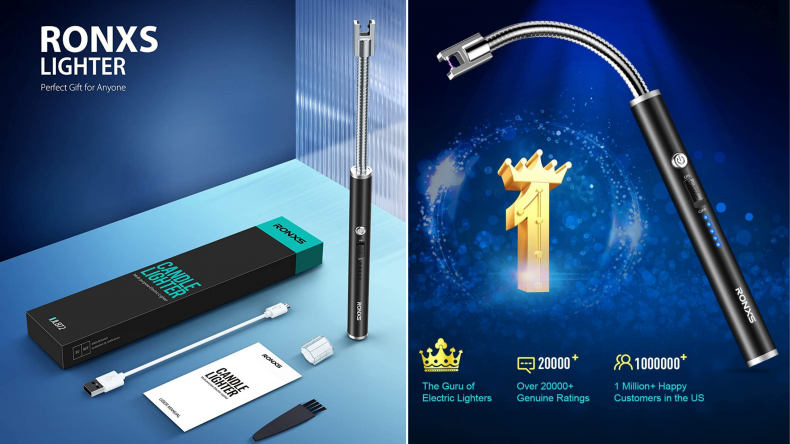 The good thing about modernization is that you don't have to rely on two wooden sticks or stones to start a fire. For an easy fix, the RONX Lighter is a rechargeable, plasma-powered arc lighter with a wind- and splash-proof design to keep it from being blown out by strong winds and wet weather.
Get the RONXS Lighter here.
Vont 2 Pack LED Camping Lantern
Price: $17.97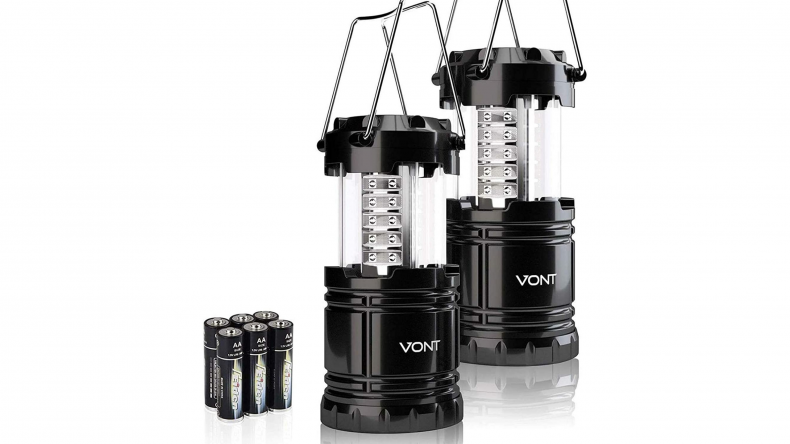 To maintain visibility at night during power failures, make sure to keep a compact and collapsible yet powerful LED lamp nearby like the Vont LED Camping Lantern. Constructed with military-grade materials, the Vont battery-powered lantern can light the way for up to 90 hours—just make sure to have extra AA batteries when it needs to be juiced up again.
Get the Vont 2 Pack LED Camping Lantern here.
LifeStraw Personal Water Filter
Price: $14.97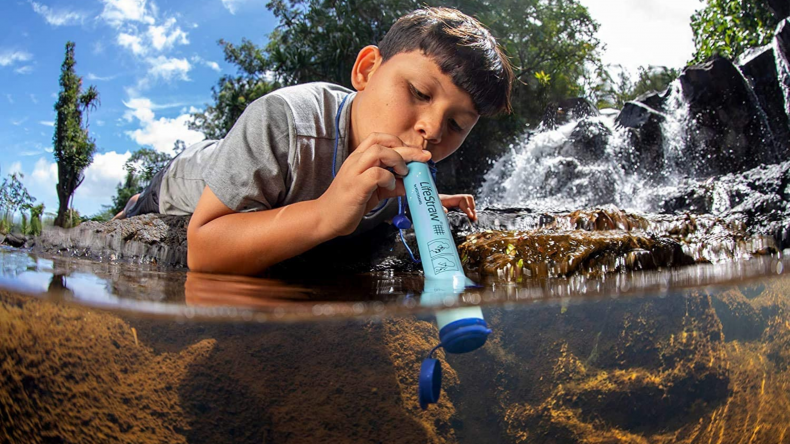 When potable water becomes scarce, keep an effective water filtration system handy. The LifeStraw Personal Water Filter is an award-winning emergency essential that can filter up to 1,000 gallons (or 4,000 liters) of contaminated water. It removes a minimum of 99.9999% of bacteria and parasites and filters particles up to 0.2 microns.
Get the LifeStraw Personal Water Filter here.
WaterStorageCube BPA-Free Collapsible Water Container with Spigot
Price: $12.57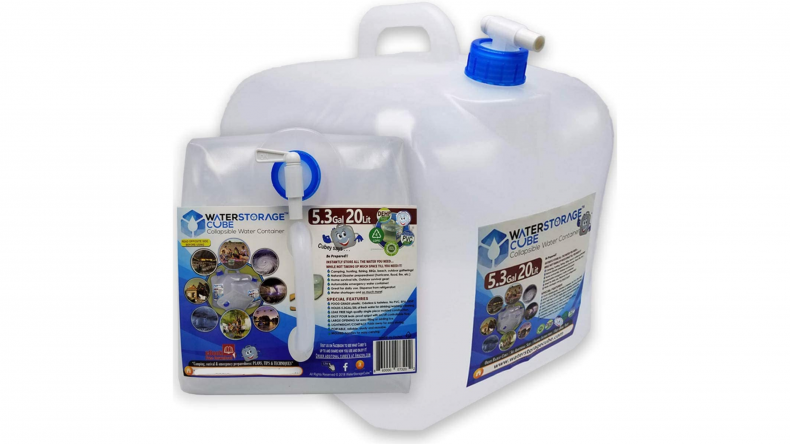 Whether you're in the middle of a power outage or not, keeping stock of drinkable water is essential for survival. These collapsible water containers from WaterStorageCube can carry up to 5.3 gallons of water and are equipped with a stopper for an easy pour. Store a filled container in the fridge or in the kitchen to keep it readily available in the event of water shortages.
Get the WaterStorageCube BPA-Free Collapsible Water Container with Spigot here.
Camping Stove Ohuhu Stainless Steel Backpacking Stove
Price: $21.99
During a power outage, it's dangerous to leave your gas stove or oven on to stay warm indoors. In what can double as a mini fireplace or a gas-free cooker, the camping stove from Ohuhu uses dried twigs, leaves, pinecones, and wood for kindling while cooking or keeping warm.
Get the Camping Stove Ohuhu Stainless Steel Backpacking Stove here.
Wise Company Emergency Food Supply
Price: $124.99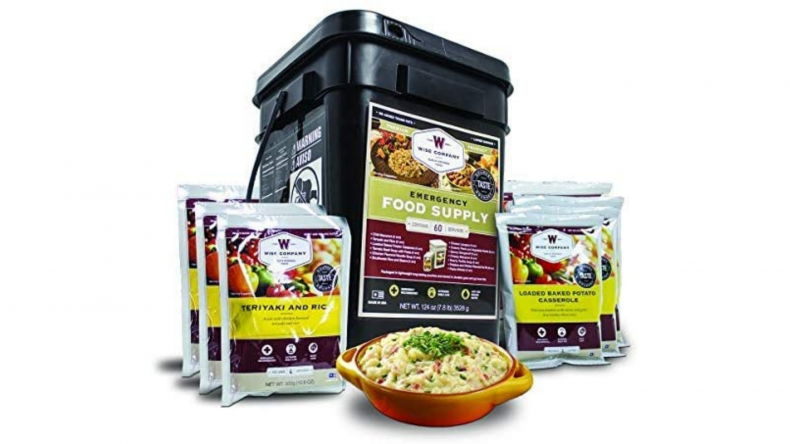 What happens when you run out of all your perishable and non-perishable food at home? Answer: Crack open the Emergency Food Supply from Wise Company! The 60-serving box has entrees that'll last 25 years. All you have to do is add water to the packet contents and wait about 15 minutes until you dig in.
Get the Wise Company Emergency Food Supply here.
Combat the unpredictability of harsh weather and power outages by gearing up with emergency and survival equipment to outlast unforeseen calamities. Remember: It's better to be overprepared than underprepared for any emergency.