Sponsored Article
How Prince Harry and Meghan Markle Plan To Spend This Year's Thanksgiving
Want to know how The Sussexes will celebrate their first Thanksgiving together in their new home? Read about their plans and their favorite traditions here.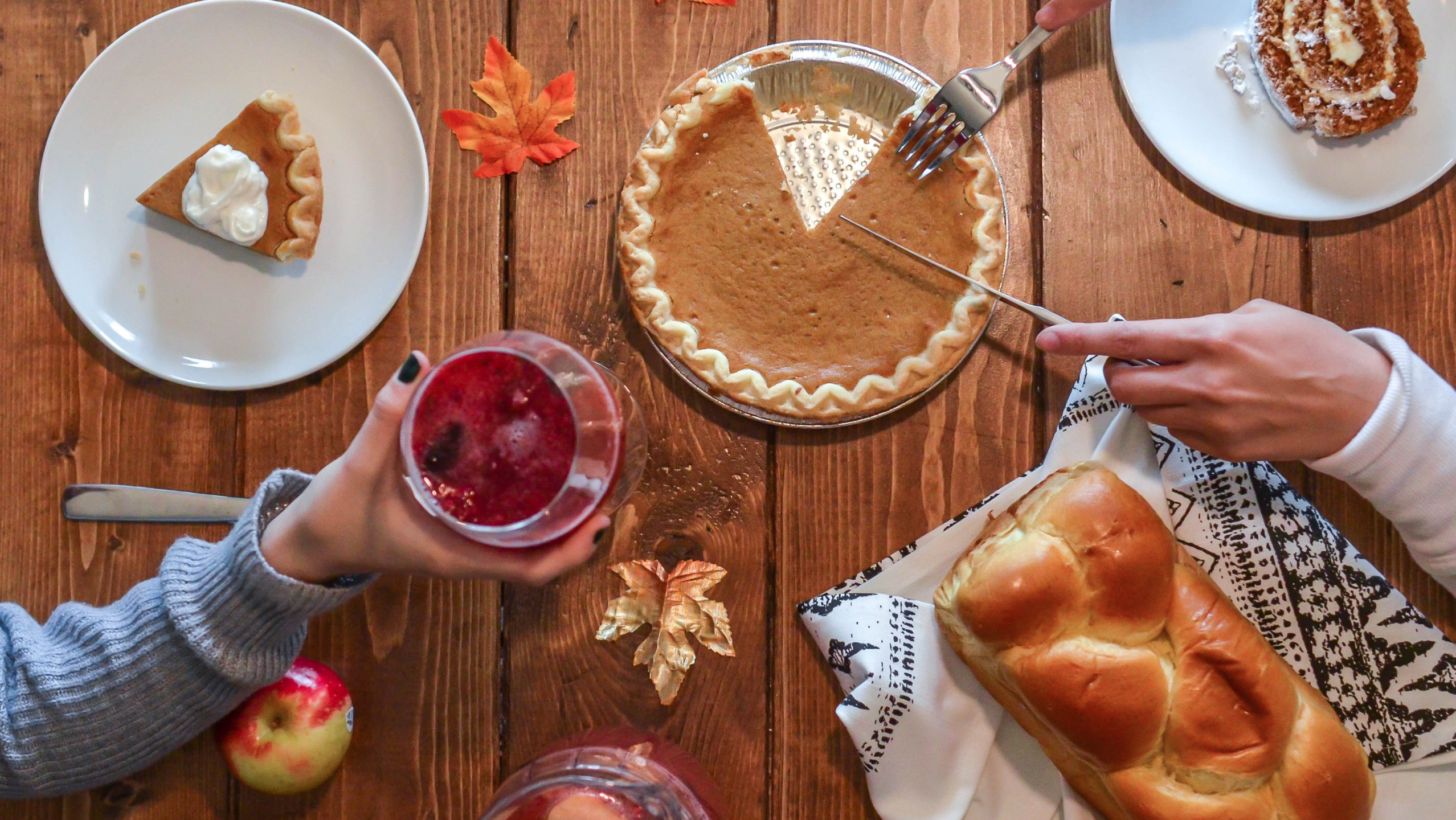 Fall signals the start of the holiday season, and with Halloween out of the way, we tone down the spookiness and begin to amp up the holiday cheer. As the start of the season's festivities, Thanksgiving lets us realize all the things we are grateful for in the past year. Families fly across the country to share a meal and reminisce about how the past months have been, giving us a chance to reconnect and enjoy each other's company.
This year has been quite long for everyone – a virus on the loose, stress and anxiety at an all-time high, and the uncertainties of the world's situation have kept everyone on their toes. With the year being that stressful, holidays like Thanksgiving, spent with our loved ones, becomes even more special. This year will be The Sussexes first Thanksgiving celebration at their Santa Barbara home since their move from the UK. So, how does a royal couple with an adorable baby spend the holidays? Let's find out:
The Royal Fall Out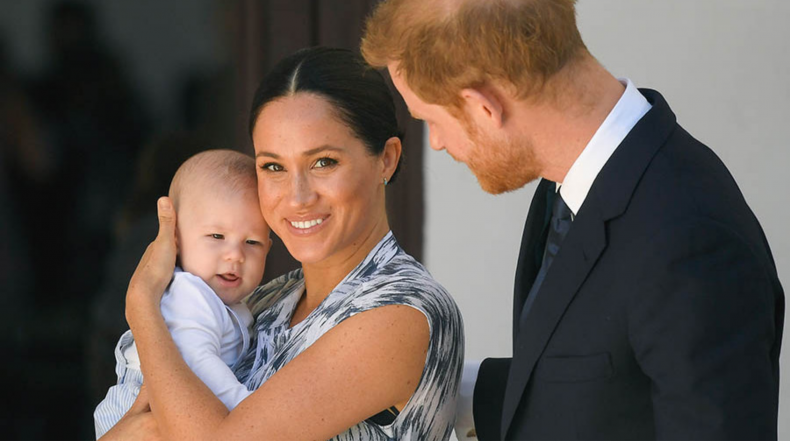 Ever since their relationship went public, Prince Harry and Meghan Markle became a favorite topic to people around the world. Faced with countless controversies, the couple ultimately decided to step down from the throne and move abroad. UK tabloids and magazines were especially harsh on Meghan, watching her every move and waiting for the next slip up.
While it is true that being a part of the royal family means getting subjected to never-ending scrutiny from head to toe, the Sussexes' decision to drastically put a stop to it proves that people can only take so much. Countless times, the royal couple tried to fight back against abusive media , which usually ended in gruesome court battles. The couple's decision to step away from the limelight and move to North America created an even bigger spectacle, especially amongst the British.
Why would anyone want to leave the royal family anyway? The tiaras, glitz and glamour, and the vast array of opportunities to push your advocacies are within arm's length given the titles. But Prince Harry and Meghan seemed to think otherwise. Numerous interviews show how the crowned prince supported his wife as she fought off controversy after controversy. This reminded Prince Harry of the issues his mother, Princess Diana, faced, ultimately leading to a fatal accident. The fear of having history repeat itself pushed him to make a stand and prioritize his family's welfare, and to resign from their royal posts.
Royals in America
With or without the title, Meghan's celebrity status certainly comes with an impressive net worth, making the couple's $14 million-dollar mansion in Montecito, California unsurprising. With adjusted guidelines set by the government on how they could spend Thanksgiving, how exactly do these former royals plan to spend the holidays?
The Suits actress may (or may not, who knows) have put her acting days to rest for now, but her cooking skills are something she has always been proud of. A certified foodie, she used to share all her dishes on her blog and Instagram, The Tig, including a photo of her standing next to the perfectly cooked turkey she made in 2016. In one of her blog posts, Meghan recounted how her parents spent one of her favorite holidays doing little acts of kindness. Her family wasn't well off growing up, so giving food to shelters and donating spare change remained a happy memory to the former Duchess.
Last year, the royal couple decided to spend their six-week break in Canada, where their little family celebrated Thanksgiving. This year, in their home and with the weight of their crowns off their shoulders, will we be seeing Meghan in an apron again? Or will she, like her parents, go around, handing turkey dinner to the less fortunate?
The Perfect Thanksgiving Gift To Show Your Appreciation for Your Loved Ones
As the name suggests, Thanksgiving is a season of giving and showing gratitude for all your blessings. Surely, your host will go all out in preparing the most scrumptious meal for you, so why not give them a little something as a thank you in return? While it is never a requirement to have something in hand as you join a dinner, why not go the extra mile and show your appreciation to the host?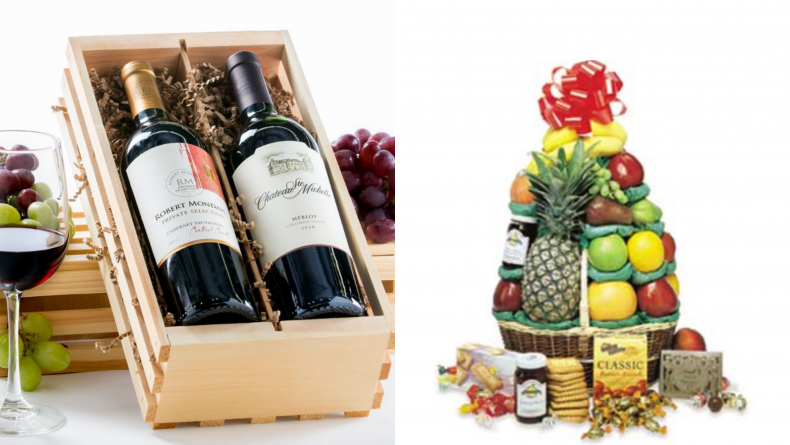 Gift-giving shouldn't add to your stress, and Pemberton Farms gives you a variety of gift baskets to choose from, making sure that you don't show up to any party empty-handed. The company, which offers specialty fruit and gourmet baskets, has been creating gift sets for all occasions since 1930, ensuring that their gifts match the holiday. Their Thanksgiving sets start at $35.95 for their original Cinnamon Walnut Coffee cake, with over a hundred other products to choose from, perfect for the occasion! Some of their holiday offerings, like the Gourmet Fruit Basket and the 2-Bottle Wine Crate, lets you customize the contents, making sure that each one will have that personal touch to show your appreciation.
Whether it be a grand celebration or just a quiet night at home, Thanksgiving is all about spending it with the people you love. It is in appreciating these little moments that you get to see how much you have to be grateful for, no matter how challenging the times. A little show of appreciation goes a long way, and small gifts will be the perfect reminder that near or far, your family and friends are always in your thoughts.
Avoid the holiday rush and click here to visit Pemberton's website now to have your pick of their bestselling Thanksgiving gift ideas.