Sponsored Article
How to Shop for a Mattress in 2021: 5 Factors You Need to Consider
Get a Mattress That Gives the Most Value for Your Money
When it's time for a new mattress, we all want the best value for money that we can get. It can be hard to know where to start looking and how to choose the best mattress. It's not a decision to take lightly—we spend up to one-third of our lives sleeping according to Harvard Health.
Additionally, a 2020 study published in Sleep, suggests that sleep deprivation is correlated with cognitive and attention deficits, as well as working memory issues. That makes your mattress an important investment.
From knowing the right mattress size for you to choosing from mattress brands that offer some of the best sleep technology, consider the following five factors before shopping for a new mattress.
1. Size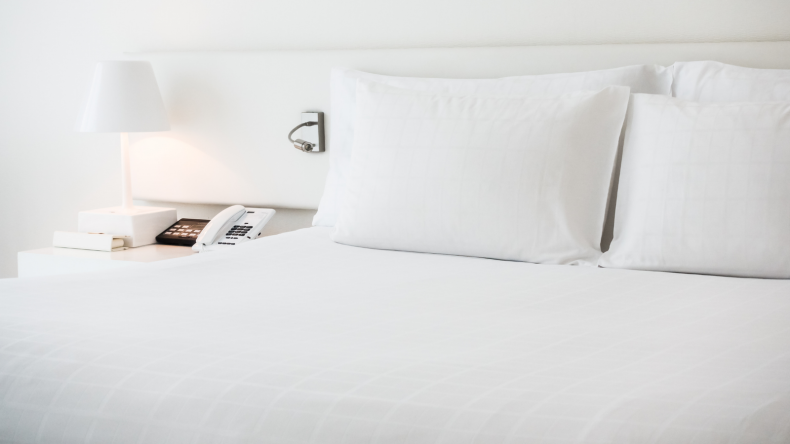 The size of the mattress you choose depends on your needs. Consider how many people regularly sleep on the bed, their height, and the size of the room that the mattress will be placed in.
Twin—38 Inches by 75 Inches
Twin-size mattresses are usually the smallest and least expensive mattresses you could buy. Although they are "twin-size" beds, US-Mattress, an expert in providing the ideal mattress for each customer's needs and preferences since 2001, states that this bed size is designed for single sleepers. It is also an ideal size for kids and adults who don't need the extra sleeping space.
Twin XL—38 Inches by 80 Inches
Like a twin-size mattress, a Twin XL is also designed for single sleepers. However, a twin XL is 5 inches longer than the twin-size mattress, which could make it ideal for tall individuals. US-Mattress also recommends a twin XL mattress for growing teens who are not active sleepers—who tend to move around a lot at night—and might need a mattress that won't take up much space in the bedroom.
Full—53 Inches by 75 Inches
Also known as a double, a full-size mattress is typically big enough for a single sleeper who wants an extra 15 more inches than a twin mattress provides. A full mattress is ideal for active sleepers or if you have a more spacious bedroom.
Full XL—53 Inches by 80 Inches
A full XL mattress has the same width as a full mattress, but it's longer by 5 inches. This mattress is ideal for tall, active sleepers who prefer to have the widest and longest space designed for single sleepers.
Queen—60 Inches by 80 Inches
According to US-Mattress, a queen-size mattress is the most popular size. The length of this mattress is suitable for most individuals. A queen mattress is also good for couples, providing ample space for two people to sleep comfortably without the bed taking up too much space in the room.
King—76 Inches by 80 Inches
A king-size mattress is designed for couples who prefer more space than a queen mattress provides. A king has 4 inches more space than a queen size mattress and could be more comfortably shared.
California King—72 Inches by 84 Inches
Although some may mistake a California king mattress to be the biggest mattress size, US-Mattress clarifies that a California king is actually 4 inches narrower than the King mattress. However, the California king makes up for its smaller width by being 4 inches longer than both the king and queen mattresses. Thus, this mattress size is most ideal for couples who are over 6 feet tall.
2. Comfort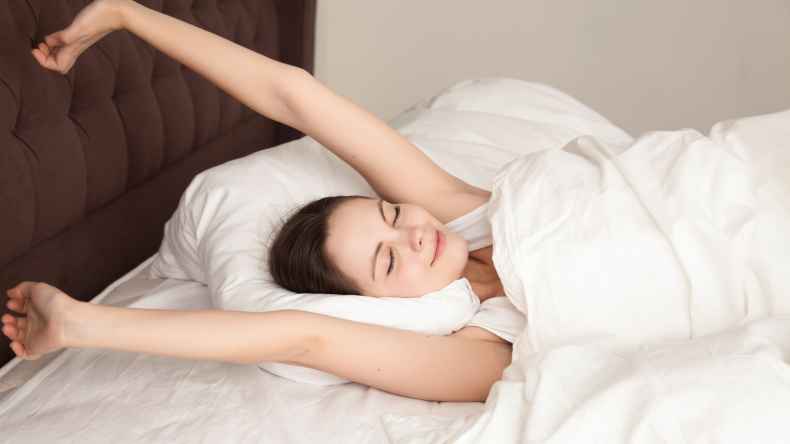 Choosing the right mattress comfort level could determine how well you sleep at night and how you feel when you wake up. To help make it easier for shoppers, US-Mattress offers a comfort scale with ratings from 1 to 10, with 1 being the firmest and 10 being the softest. Some people intuitively think that the softer a mattress is, the better it could provide restful sleep. However, US-Mattress shares that most people sleep best with a comfort level somewhere in the middle.
Very firm mattresses have a rating of 1 to 2 and are generally recommended by US-Mattress only to those who usually sleep on their backs. These mattresses have minimal padding, making them ideal for rigid back support to help keep a back-sleeper's spine properly aligned. The Sleep Foundation also recommends firmer mattresses for heavier people, as softer mattresses may sink in too much for comfort.
Sleepers looking for a comfort level with a combination of softness and support may prefer mattresses with a "medium" comfort rating of 5 to 6. This rating is referred to by US-Mattress as the "Goldilocks" zone, as a comfort scale rating of 5 to 6 typically provides a near-perfect balance of comfort and support for many back sleepers, most stomach sleepers, and some side sleepers.
The softest mattresses have a comfort rating of 9 to 10. US-Mattress refers to these types of mattresses as "cloudlike." It may be the right comfort range for side sleepers and back sleepers who want the most pressure relief possible, as these mattresses offer a very soft sleeping surface that you're sure to sink into.
Shop here for firm mattresses and here for softer mattresses.
3. Brand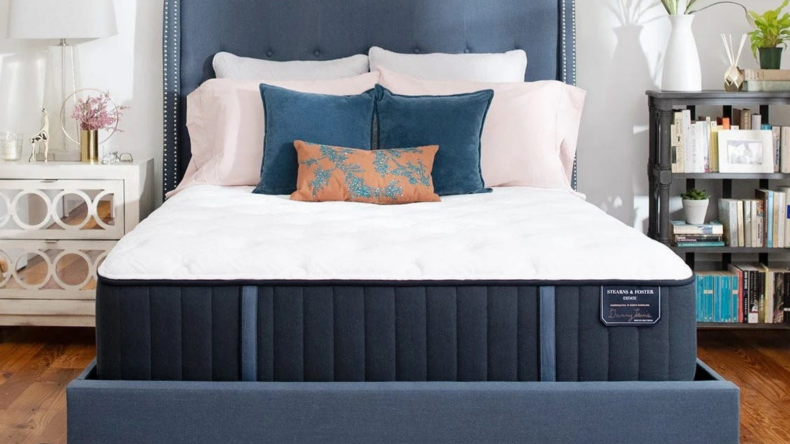 Before settling for a mattress in the department store, consider other brands that may provide better choices that match your preferences. Stearns & Foster, often sold in the finest furniture and department stores, is considered by US-Mattress to be one of the most premium brands offered in the United States. Stearns & Foster typically offers the highest average price because the brand uses upholstery materials considered the best available.
For midpriced mattresses, consider Beautyrest Harmony Lux, one of the best-selling brands in the United States. This brand continues to be a popular choice among mattress shoppers because it provides a wide selection that blends comfort and durability with ideal midrange prices.
4. Model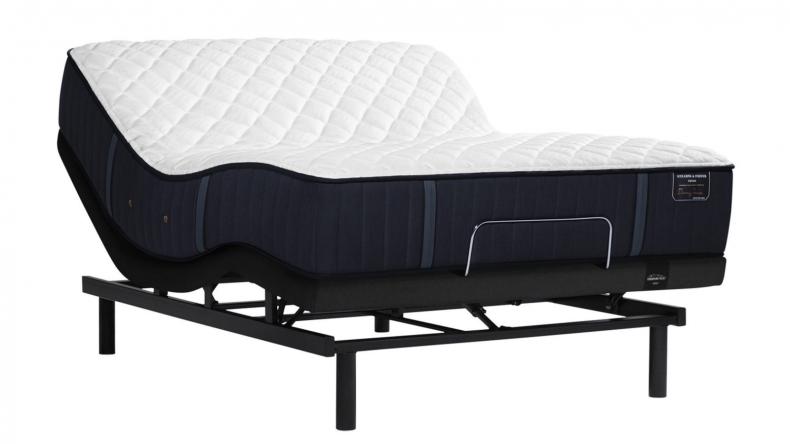 If you've already decided which mattress brand to opt for, consider browsing all the available models that the brand currently offers. US-Mattress provides an extensive list of top brands and each brand's models. Choose your preferred brand and scan hundreds of available mattress models, from hybrid mattresses to luxurious plush mattresses.
5. Materials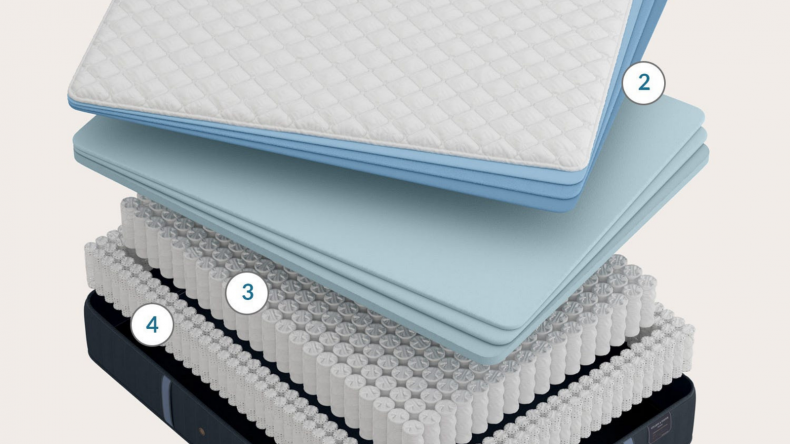 Once you're short-listed several mattress models, consider materials used such as:
Comfort Layers
According to US-Mattress, each mattress typically has three to eight comfort layers. The quantity and quality of layers or padding that a mattress has could help determine how comfortable the sleeping surface will likely be in the long run. Comfort layers come in different grades, and materials they're made of could include wool, cashmere, silk, or memory foam. A greater quantity of higher-quality materials could help the mattress feel more comfortable and be more durable over time.
Innerspring Coil Unit
The innerspring coil unit is the base of a mattress. It offers support by evenly distributing body mass while the sleeper is lying down. US-Mattress suggests that more coils are better when the manufacturer spaces the same size and type of coils together. However, luxury brands like Stearns & Foster offer mattresses with the fewest quantity of coils because they already use the thickest wire available. When reviewing the innerspring coil unit of your next mattress, consider quantity, grade, and thickness.
Box Spring or Foundation
A box spring, also called a foundation, refers to a modular coil spring system that has tiny coils that act like little shock absorbers when force and weight are applied to the mattress surface. US-Mattress suggests that a good box spring helps prolong a mattress's life, thus maximizing your investment.
Shop for the Right Mattress With the Lowest Prices and Flexible Financing
There are more than a handful of mattress brands and models available in markets today. You could visit as many stores as possible, or you could visit an online store that provides an extensive list of mattress brands and models that suit your preferences.
Filter mattresses according to size, brand, model, comfort scale, or materials used. Compare mattresses to make a short list by yourself or consult with knowledgeable staff from US-Mattress via call, chat, or email. Once you've found a mattress you want to invest in, you could choose interest-free financing options for up to 72 months with US-Mattress' financing options.
Shop for a mattress that gives the most value for your money.