Sponsored Article
How to Speed Up Your Mac by Lowering CPU Usage
Speed Up Your Slow Mac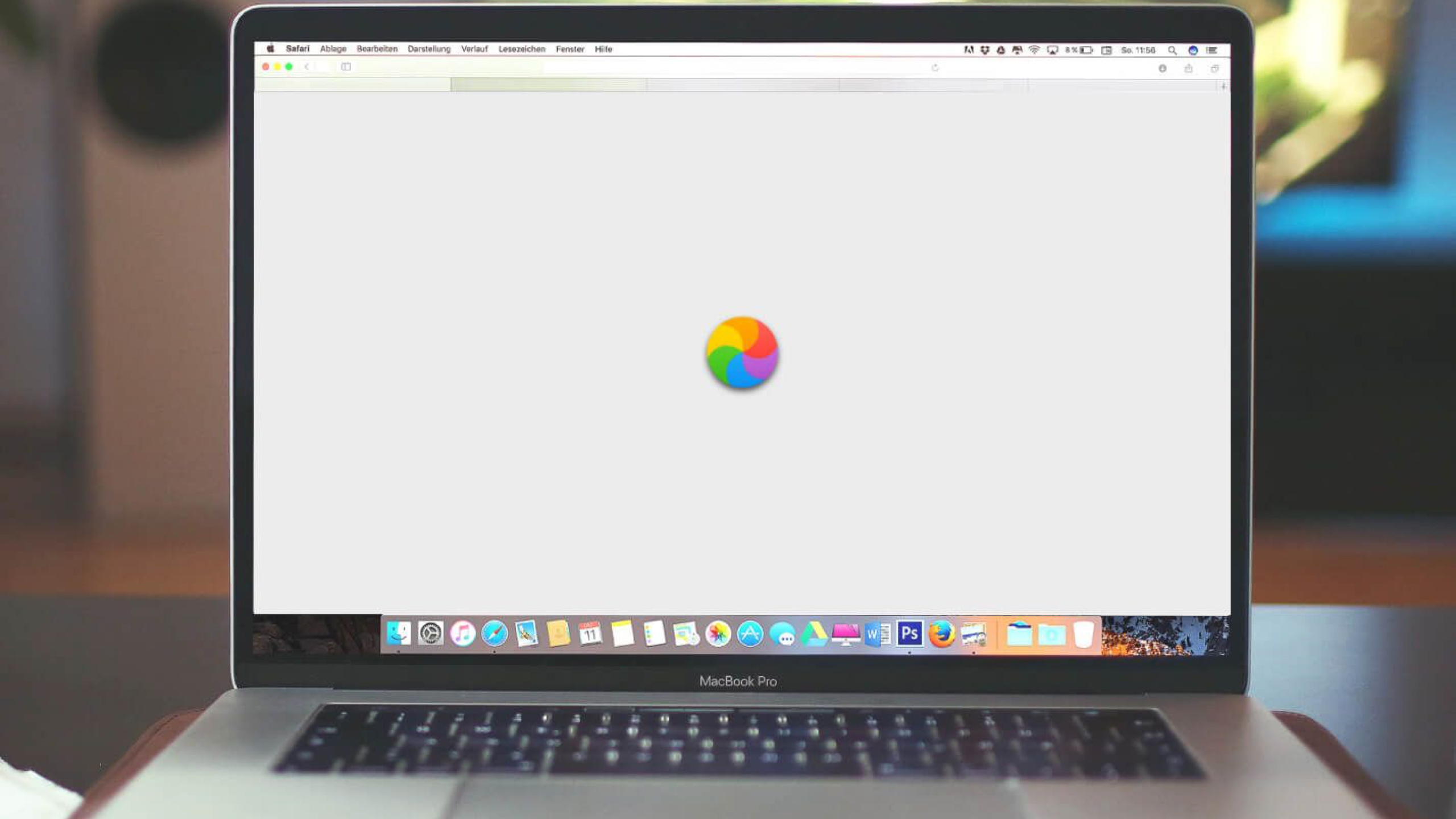 There are few things more frustrating than a computer that barely works. The rainbow "circle of death" is familiar to most Mac users, and usually elicits a groan and a sigh. You might bargain with yourself while watching it spin—and maybe it just needs a minute. Maybe it's been a bit too long since you restarted your computer. Or maybe it's just time for a new laptop.
If you multitask and like to have many apps running simultaneously, your device's CPU (central processing unit) is probably working overtime. The CPU is the brain of your Mac, and sometimes it needs a break. Additionally, older Mac devices can start to slow down over time, and that's likely because you've installed too many apps, games, or programs.
To make an old Mac feel fast and new, or just to speed things up, it's important to know how to check CPU usage on Mac. More importantly, you'll want to know how to lower CPU usage by filtering out unnecessary programs and optimizing the operating system.
A set of tools from Setapp could help you sort this out and get things running a bit faster.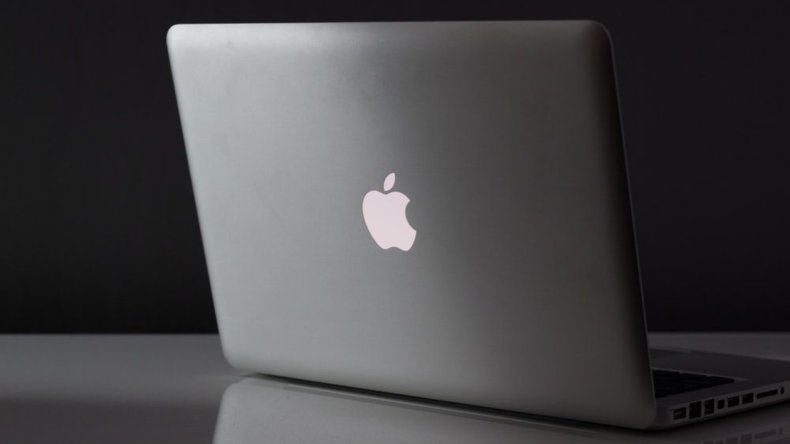 What is Mac CPU and How Does It Work?
The CPU is the main chip inside your computer, phone, and even some cars that is responsible for performing most system tasks. It follows instructions given by the user, apps, and programs. For example, when hardware or software gives commands, the CPU connects these tasks to appropriate components on the system and peripherals like displaying video signals on your monitor.
Processing time, or the speed at which your Mac does what you ask it to, changes based on how overloaded the system is. Some tasks are more resource-intensive than others. For example, if you're trying to encode a 4K video, download files, have dozens of web browser tabs open, and try to have a Zoom call at the same time, the system might slow down and struggle.
If your Mac has high CPU usage, even the smallest of additional tasks, like opening Apple Music, will probably take a long time, and overall performance will suffer.
Thankfully, it's possible to lower your device's CPU usage by uninstalling apps you no longer use, looking for and detecting underlying problems—like malware—or simply monitoring your CPU usage for issues and slowdown.
How to Check CPU Usage on Your Mac
Conveniently, Apple includes a tool called the Activity Monitor, which is accessible from the desktop in the Applications folder. This tool will display everything that's currently running on your computer.
You could also press (⌘ + Shift + A) and open the Utilities folder, then the Activity Monitor.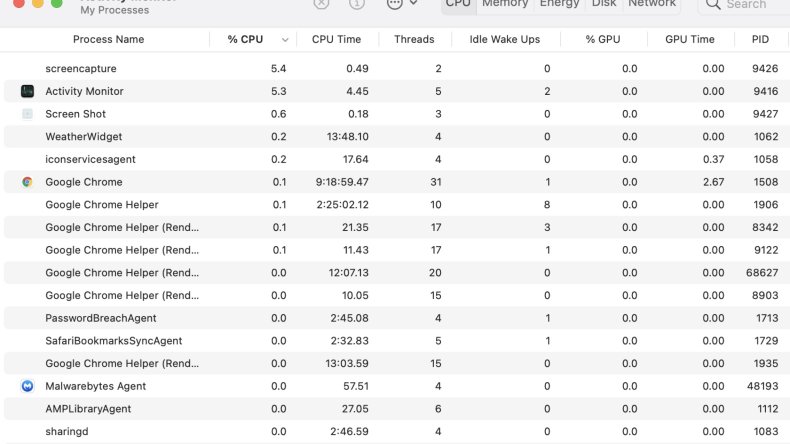 You'll see all the processes, programs, and apps using your Mac's processing power from here. At the bottom of the window, you'll see how much of the CPU is being used or sitting idle. In this area, you can lower your Mac's CPU usage by quitting programs that don't need to be running.
Note: Some functions are required for your Mac to operate.
Reduce CPU Usage With iStat Menus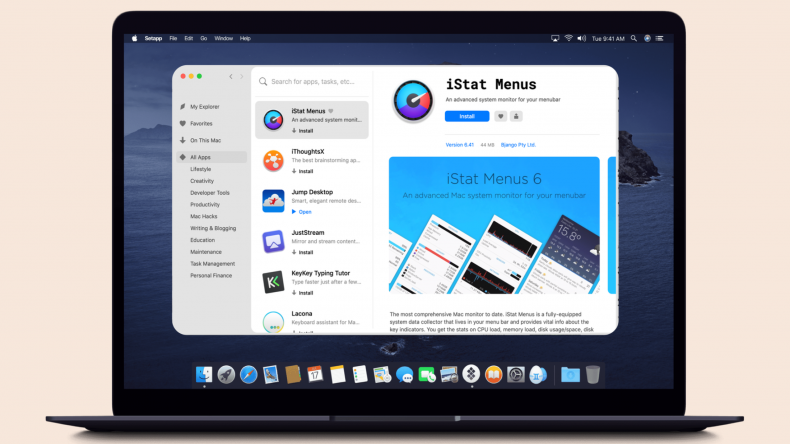 Digging through the Activity Monitor isn't ideal for the average user, which is why we recommend a third-party app instead. These apps make the monitoring process automatic and simpler.
iStat Menus, from Setapp, is a powerful tool that does all the heavy lifting for you. It sits up on the top right side of your Mac's menu bar and will show you critical information about your Mac. That information includes the CPU usage, GPU load during gaming or video encoding, RAM usage, and even information like the temperature of your device, overall computer health, and battery recharge cycles on MacBooks.
It's a powerful tool that gives you more insight into your machine, habits, and if anything is potentially problematic behind the scenes. You can even customize the entire iStat Menu to show only what you want to see instead of everything we mentioned above.
If you notice something wrong, simply launch the Activity Monitor from the iStat Menus and quit whatever is slowing down your machine.
Limit Hidden Start-Up Tasks
Another thing you can do is manage all the auto-run programs that automatically start running the moment you turn on your computer. Every time you turn on your Mac, these auto-run programs begin while your operating system is also still starting up.
Once your computer boots up, auto-run programs are always running on your machine. While this might make it faster to open and use them day in and day out, many auto-run applications are unnecessary and can clog up your CPU allocation. Once you manage some of those auto-run programs, your Mac will likely boot up faster, run faster, and have more CPU power to do the things you want.
Manage Your CPU With App Tamer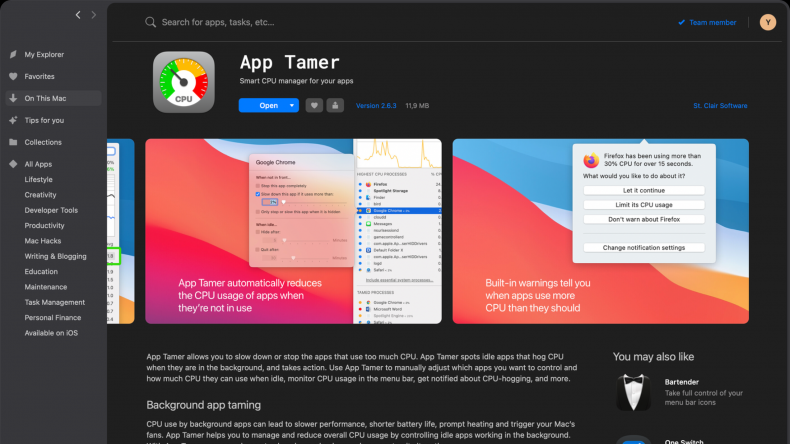 Another program from Setapp, called App Tamer, is a tool designed to track everything running on your device to help ensure improved performance. App Tamer shows processes similar to iStat Menus, but you can take it a step further and prioritize CPU power for specific apps.
1. Open App Tamer.
2. Click on any active app.
3. Check "Slow down this app if it uses more than."
4. Enter the appropriate CPU percentage.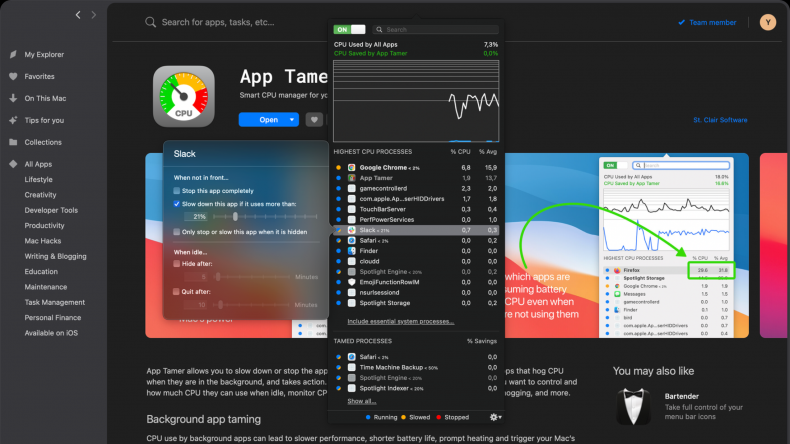 If a certain app happens to occupy all of your CPU's processing power, you can set limits on that specific app. In other words, App Tamer will let you prioritize which apps on your Mac receive power from the CPU, and less important apps will slow down or wait until more CPU power becomes available.
Best of all, you can download iStat Menus and App Tamer absolutely free for seven days through a trial of Setapp. Setapp is a platform of tools and Mac apps that can fix and manage a variety of useful tasks on your Mac devices.
Try all their apps and sign up today.