Sponsored Article
How to Start an Online Business From Home During COVID-19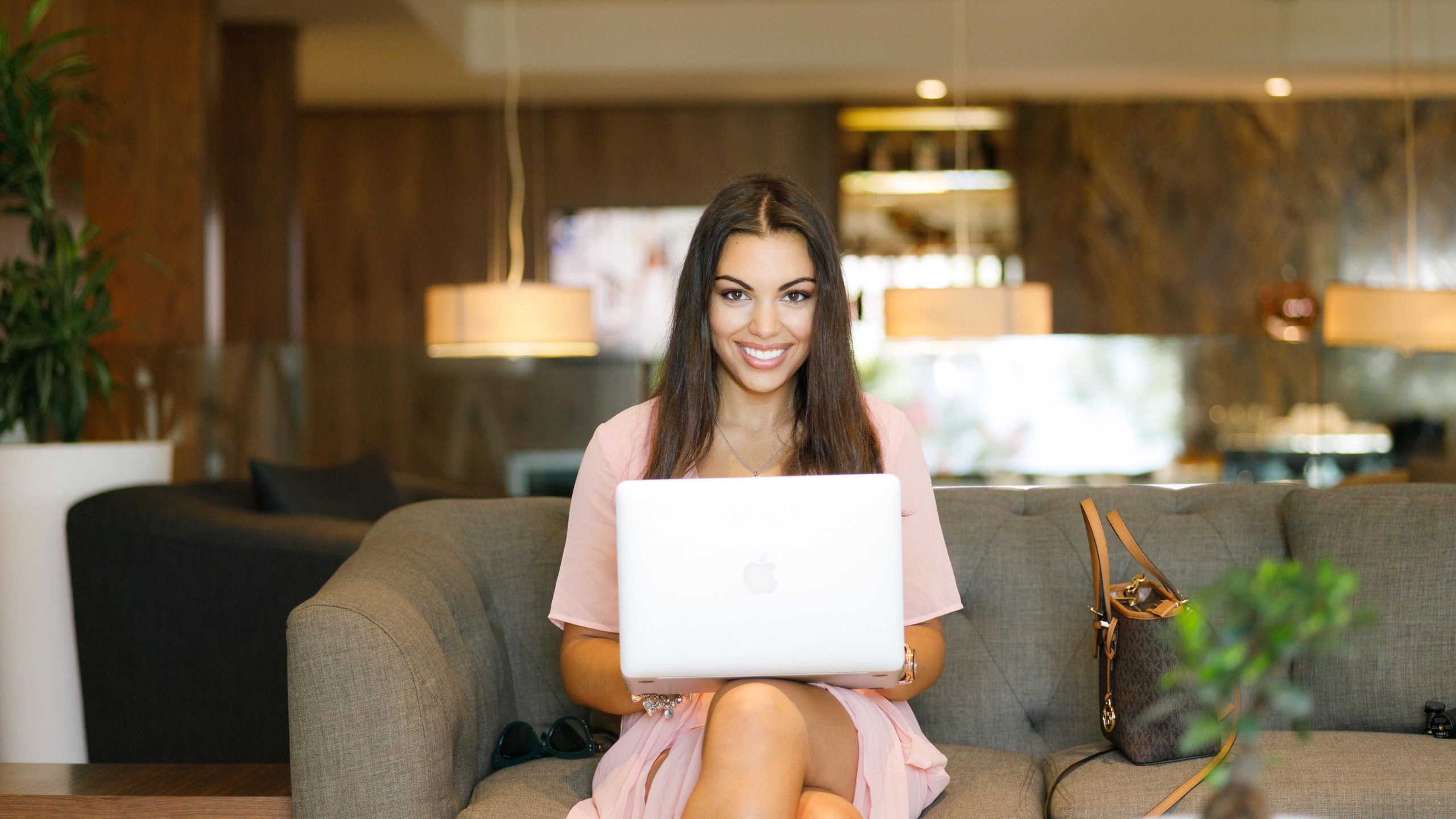 Let's quickly look at a few numbers first. According to Statista:
Number of digital buyers worldwide surpassed the 2 billion mark in 2020
Global e-retail sales amounted to 2.8 trillion USD, and projections show a growth of up to 4.8 trillion by 2021
Everyone is shopping online. Especially with a global pandemic that has confined everyone to their homes, people tend to opt for online shopping for safety as well as convenience. If you have been thinking about starting an online business, now is the time. As long as you have a good quality product or a service that provides a quality solution to an ongoing problem, you can definitely get a piece out of the enormous pie that is global online sales.
Read on to learn how to do it, with a few suggestions of state of the art tools that you can use to get it done properly.
Find Your Passion
Your passion leads to your success. The initial stage of every business is inevitably filled with challenges and complications. Even if you have a strong "why" or a bigger purpose that led you to start a business, ultimately it is your passion that helps you enjoy your journey, without burning out and losing motivation when things get difficult.
Your passion should not have to be specific, it could be a broad industry that you feel excited about. If you are still not sure about what you are passionate about, listening to successful personalities in your fields of interest will inspire you and help you find your true passion. Masterclass—a priceless collection of online classes done by over 80 celebrity experts across a variety of fields will help you gain perspective and truly find your passion. If you want to get into the culinary industry, who better than Gordon Ramsey himself to guide you on that path!
Conduct Market Research and Competitive Analysis
Once you confidently understand your true passion, it is time to do market research to see its viability as a business. This step is crucial to ensure that you will not put all your energy and resources into your passion to find out that it does not have any commercial viability. Thankfully, with the development of communications and the way the entire globe is interconnected, it is very likely that there is a business opportunity in any deep passion—as long as you are creative and you provide a quality and unique solution to an existing problem.
Study products and services that surround your passion that consumers truly admire. Find ways in which you can complement them, to provide solutions that they already do not, or even develop on solutions that they have already given. Keep an eye on trends that seem to stand the test of time. Think of creative solutions that not only fix a problem but also bring people joy. Put yourself in the consumer's shoes, and study what has genuinely worked, what seems not to work, and what good features that you can develop on.
Learn Your Craft
Now that you know your niche, invest some time into properly learning your craft. Proper knowledge of the industry and the craft is often the difference between an okay business and a thriving business. Be a curious learner. Do your research with a true thirst for knowledge, rather than learning for the sake of a certificate or an accolade.
It is important to understand that the deeper your learning about your niche, the more effective you will be able to face your challenges when you start your business. Udemy is a great platform to learn about thousands of topics, no matter what your knowledge and skill level is.
Build a Website
Your website is your virtual storefront as an online business. Your potential customers get their first impression of you by going through your website. This does not mean you should spend thousands of dollars to develop your website, however. Keep it simple, clean, and user friendly. Be straightforward with what you offer with clear calls to actions, so your visitors can get an accurate idea about your business, brand, and the product or service you sell within the first few minutes of visiting your website.
Zyro is a great tool to create visually appealing and user-friendly websites for free. You can choose from hundreds of customizable templates, and simply launch your websites within minutes of designing.
Leverage Social Media
It is the age of social media. Everyone, regardless of their age, is always on one social media platform or the other. As a business, you should always be present where your customers are. Depending on your target market, get into all social media platforms that they frequently visit. If you can afford it, reach out to credible social media influencers to get an initial boost of following to your pages.
As you create your social media accounts, make a content strategy unique to each platform. What you post on Twitter does not usually work well on Instagram. Take time to make a detailed strategy. Brainstorm ideas with your friends. This way, once you get your business up and running, you will not run out of ideas on what to post on your social media accounts.
Get Small Business Insurance
Your business needs insurance to protect you from any unexpected costs that inevitably happen when running a business. This could be accidents, natural disasters, or property damage, or even lawsuits. Especially at the starting stages of your company, one such unexpected event can run your company to the ground.
For the first time small business owners who do not know their way around commercial insurance, CoverWallet is a great option to go for. They have personalized options for each company, depending on the nature of your business, your requirements, and your budget.
Stay Fit and Productive
As the saying goes, if you want your business to take care of itself, you need to take care of yourself first. Your good health is key to success in business since your productivity levels largely depend on how sound your body and mind are. Many new business owners tend to overwork themselves in an attempt to reach success quickly and burn themselves out in the process.
When you treat your body right, eat right, and get proper sleep to allow your body to rest and renew, you reward yourself with more energy and better focus. It will help you achieve levels of productivity way beyond trying to live on coffee and pull all-nighters several times a week. Pay great attention to your own health and well-being. That way, you can be productive, creative, focused, and reliable at all times.
Aaptiv is the perfect workout app for busy individuals. Without distracting you with video, Aaptiv offers hundreds of workouts, fitness classes, and training programs that match any training style.
The contents of this article is for informational purposes only and does not constitute financial or investment advice. It's important to perform your own research and consider seeking advice from an independent financial professional before making any investment decisions.