Sponsored Article
How Thryv CEO Joe Walsh Drives Growth in Small Businesses Through Innovation
Devise New Strategies for Business Growth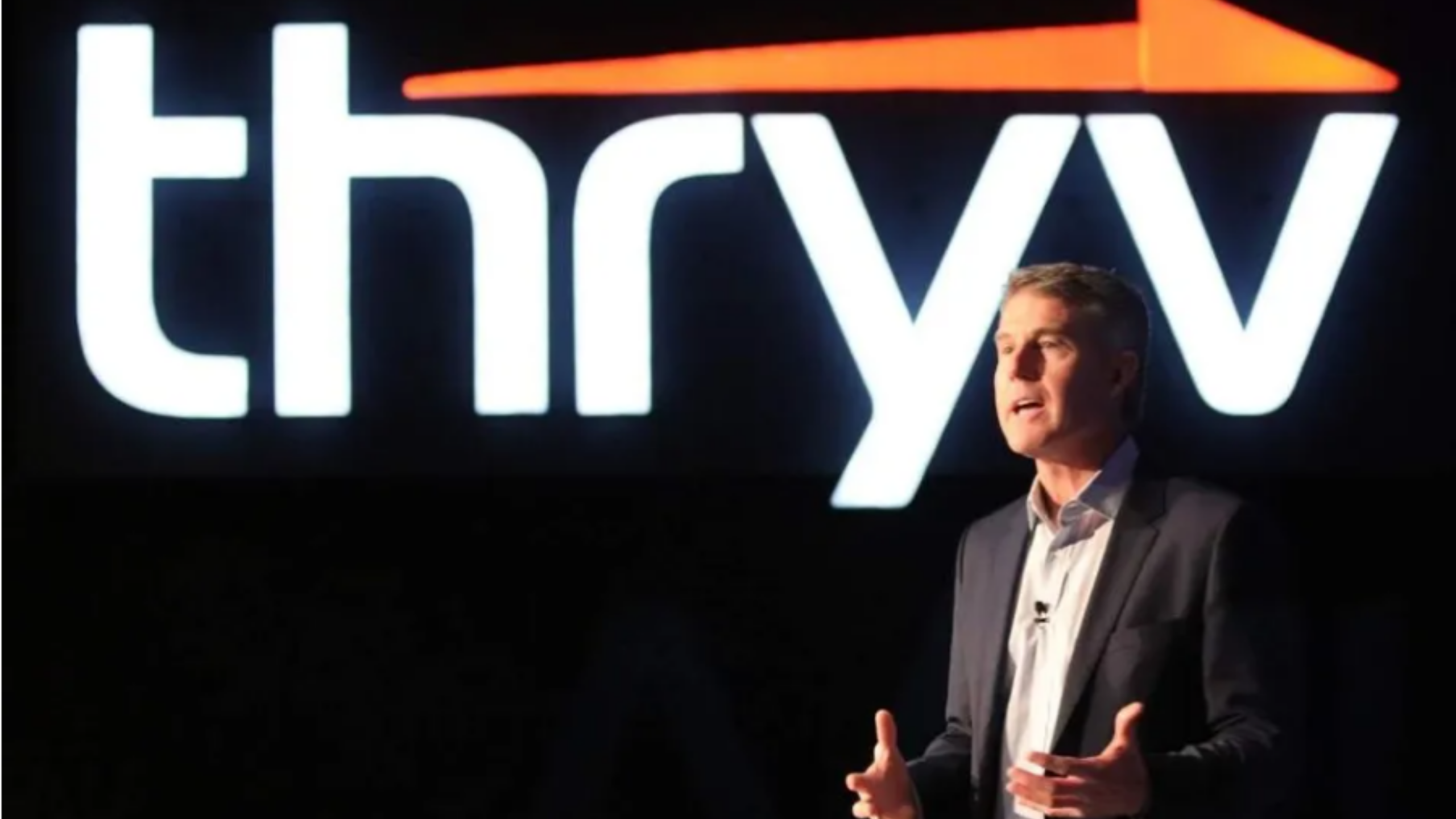 Helping entrepreneurs achieve the American Dream is in Joe Walsh's blood. As a serial entrepreneur, Walsh deeply understands the challenges that business owners face. That's why he is diligently determined to modernize small businesses and help convert the "unclouded."
Walsh is CEO and president of Thryv Holdings Inc., one of the largest companies in the U.S. to support small- to medium-sized businesses (SMBs). It does this by providing software using cloud-based tools founded on SaaS (Software as a Service) models, in addition to offering marketing solutions to improve a business's customer experience and retention.
According to a U.S. Securities and Exchange Commission (SEC) filing, Thryv Holdings serves more than 360,000 SMBs with print and digital marketing tools and its end-to-end business management platform called Thryv.
The Thryv platform has been around since 2015, and most of the company's revenue comes from marketing services. In 2019, Thryv generated over $63.1 million in six months ending on June 30, 2020. Currently, the platform helps over 40,000 small businesses reach out to more customers, retain existing ones, organize communication and task scheduling, and receive payments from clients seamlessly.
Joe Walsh, Thryv CEO and president, has been steering the company's course since 2014. He took Thryv public on NASDAQ through direct listing in October 2020. He told Exec Edge, "If the business is not prospering, it's because it's not delivering value. And if it's delivering really good value, people will be willing to trade their money for it."
According to Forbes, the SaaS industry is estimated to bring in $369.4 billion in revenue in 2024, and Joe Walsh's take on helping businesses adopt SaaS technology is unique. He has a team of software specialists who work with small business owners like plumbing and air-conditioning contractors to understand how cloud-based tools might help their business models.
What Can Thryv Do for SMBs?
Bring All Communication to One Place
The Thryv inbox offers a dashboard to manage all communication via emails and texts in one place. Its omnichannel communication space also comes with an automated follow-up feature that lets you schedule messages for future dates, which could help ease your workload.
Increase Online Presence
Thryv focuses on steadily growing your online popularity using digital marketing tools and automation. It will list your business information with strong calls-to-action on over 40 websites like Facebook and Yelp. Furthermore, its in-house website designers could create a customized, brand-new website for you and optimize ranking in search engines to help your business grow.
Handle Key Business Processes
Client convenience could be key to project renewals and receiving payments on time. The Thryv platform builds a custom web portal for clients to handle bookings, process payments and share quotes and invoices in a single space.
Help Retain Clients
Timing is important, especially when your business faces tough competition. Thryv lets you create marketing campaigns from an array of prebuilt templates that are sent automatically based on the client's query. Simple automated messages to say thank you or happy birthday to clients could go a long way in strengthening relationships.
Quickly Process Business Payments
Businesses usually use payment processors as gateways, so customers can make payments to your merchant account when buying your products or services. A merchant account will allow you to receive payments made through credit and debit cards. ThryvPaySM is an in-built payment processor that easily accepts credit card and ACH payments and charges low processing fees.
To offer access to real-time funds, ThryvPay has partnered with Plaid, so any credit card or ACH business payments made through Plaid before 6 p.m. will be made available the next day. In addition, ThryvPay will allow you to introduce installment plans by scheduling future and recurring payments. This could improve your customer convenience ratings, as well.
Top-Notch Customer Support
All Thryv plans come with live demos and hands-on training that's completely refundable. Its intention to educate business owners on the intricate workings of Thryv is evident from its extensive collection of guides and 24/7 assistance.
Joe Walsh was entrusted with leading company strategies and operations for Thryv, given his decorated career in top management posts for diverse industries. He has been the CEO and Chairman of Walsh Partners and Cambium Learning Group and has played an important leadership role at Yellowpages as CEO and president. With such extensive experience in the SMB space and ongoing innovation in cloud-based tech, Thryv is positioning itself as an emerging leader in this segment.