Sponsored Article
How to Turn Selfies and Photos Into Touching Gifts
Show Off Those Epic Selfies Through More Creative Ways Other Than Your Phone Screen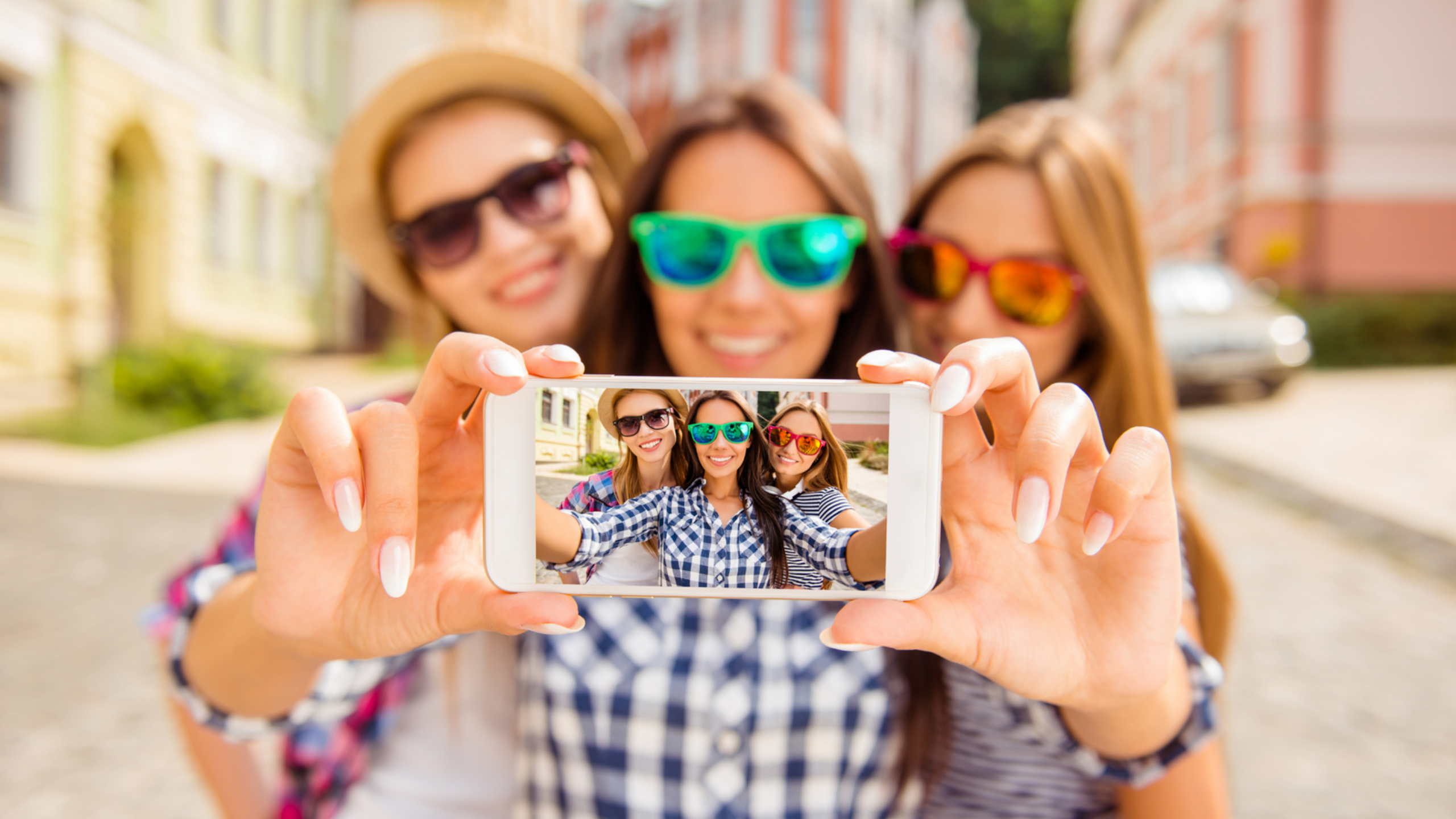 Have you ever snapped a selfie? The popularity of selfies exploded with the iPhone 4's introduction of a front-facing camera in 2010 and was fueled further by the success of mobile photo services like Instagram, Snapchat, and Tumblr.
Over the last decade, selfies have morphed into a modern take on photography, playing an incredibly important role in our daily lives. Our photos remind us of people, locations, emotions, and moments in time.
When you take a snapshot and share it with others, you're showcasing a special moment you want to cherish. We may be in a digital age when everyone simply stores their photos on their phones, but maybe it's time to bring back the classics.
Here are some creative ways for you to turn your photos into touching gifts:
1. Create a Jigsaw Puzzle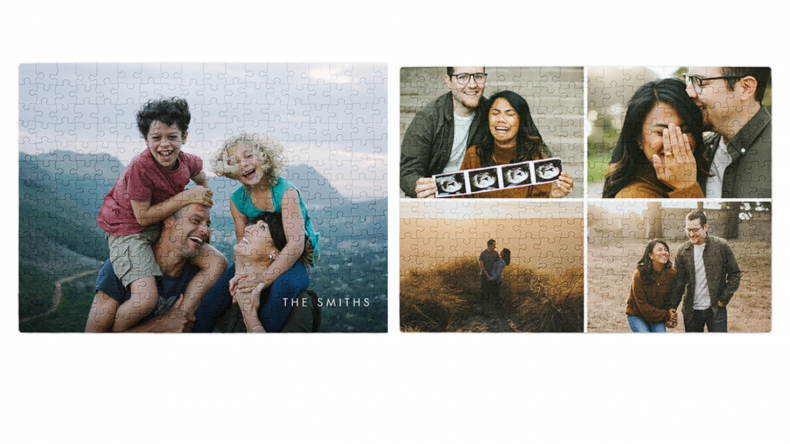 Turn your goofiest and wackiest family photo into a jigsaw puzzle! Not only does it count as a gift, but it also turns into a bonding experience between you and your loved ones.
The finished photograph can be framed and used as a decorative item, so it will be a hit with the whole family. To make piecing the picture together simpler, you can get it printed, to act as a guide. Even if you don't, watching your loved one guess what's on the picture while the puzzle is being assembled should be entertaining. Have almost any picture transformed into a jigsaw puzzle with Shutterfly: from wedding anniversaries to graduations or even your goofy kindergarten photo.
2. Build a Personal Calendar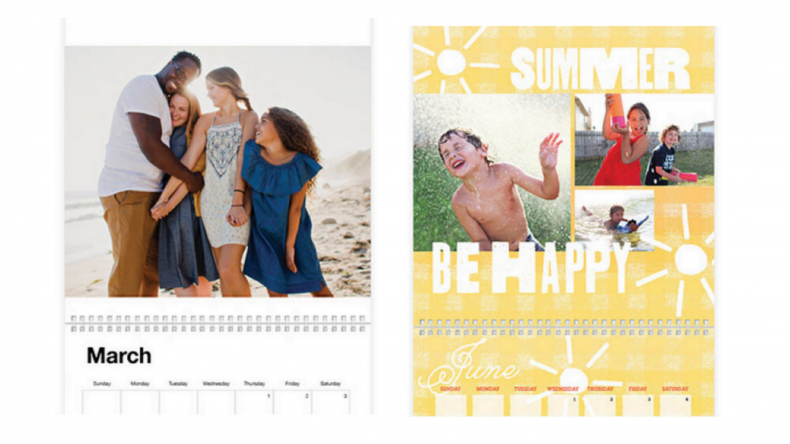 Most people use a calendar to mark important days and events such as birthdays, anniversaries, and other celebrations. Calendars can seem simplistic at first, but you can get creative with them. Add significant dates, anniversaries, and birthdays before giving a calendar to give them a more personal touch.
Wouldn't it be meaningful to see your favorite loved ones as you mark down significant moments? You can also write special events in the calendar if you have them scheduled. For example; next week's lunch or a planned vacation. You may also use family pictures or photos of your friends in a group environment. Shutterfly offers a wide variety of styles and layouts to choose from, so you can give the perfect customized calendar.
3. Create a One-of-a-Kind Photo Gallery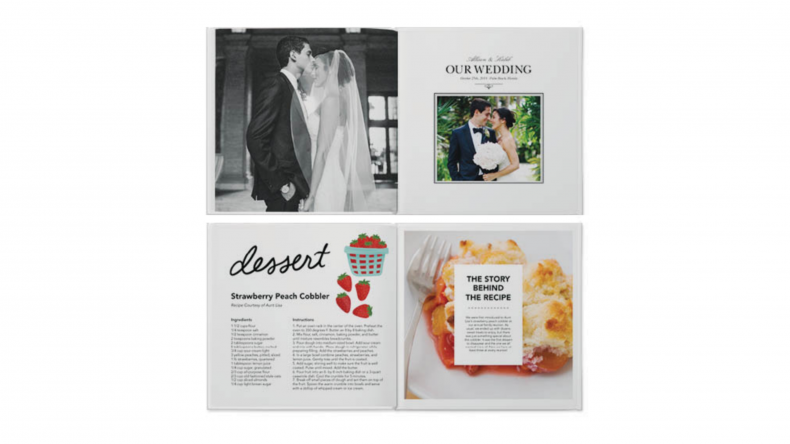 Before digital imaging, anyone who owned a camera had dozens of photo albums piling up on their bookshelves. It's time to bring this back, with a twist. Seeing family pictures printed and collected in an album is much easier than attempting to zoom in on them on screens.
Creating an album as a gift shows that you've taken the time to select the pictures that make you think of the person to whom you're gifting the album. Who doesn't want to be remembered fondly? Purchase an album at Shutterfly, where you can find just the right style for your loved one. You can even customize the cover. This is a lovely and timeless present that will keep on giving.
4. Build a Selection of One-of-a-Kind Picture Bookmarks
Contrary to what people may think, there are still a few bookworms here and there. What better way to make them smile in between those pages than a bookmark?
If you're buying someone a book, these customized picture gifts are a great way to add a personal touch. You can add the funniest photos of yourself posing as if you're reading or pretending to be hard at work. You can be as imaginative as you want to be with these. You can even order more bookmarks if your loved one often reads several books at the same time.
5. Make Your Own Mug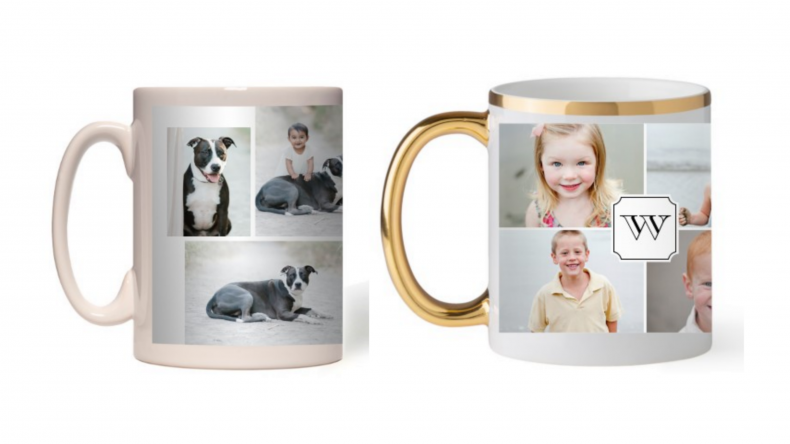 Mugs are a common option for gifts, but it doesn't mean you can't add a twist to them. Sure, coffee can wake someone up, but a goofy picture of a loved one might help you start the day on the right note. A custom mug makes a great gift for friends, relatives, or coworkers because it strikes the perfect blend of professional and personal sentiments. You can even add inside jokes or catchphrases to make it more unique for the receiver.
Any of your childhood pictures or shared memories can be turned into a special and enjoyable gift. Use your silliest and goofiest photos to give the recipient a good laugh. Shutterfly has a wide range of mug options (439 to be exact!), from ready-made designs to some DIY ones, ensuring you'll never run out of ideas.
6. Share Your Photos With a Phone Cover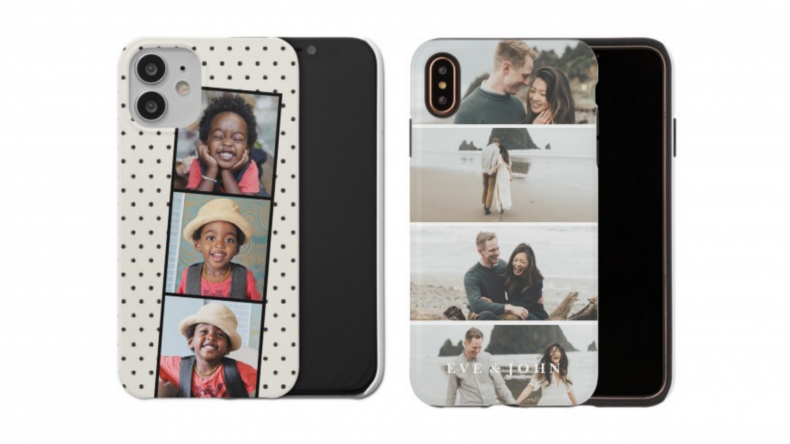 People enjoy using their phone cases to express themselves. A personalized phone case can be a perfect one-of-a-kind present.
You can easily showcase your vacation photos of your loved ones, partner, or even a selfie with your pet. If you feel that putting your face on a loved one's phone seems excessive, consider using a photograph of a shared memory. A snap of some stunning scenery from a hike you took together, a memorable party, or that concert where you proposed—all of these can be ideal. If you really can't choose, Shutterfly can even make a collage of photos into the perfect cover.
7. Develop a Personalized Notebook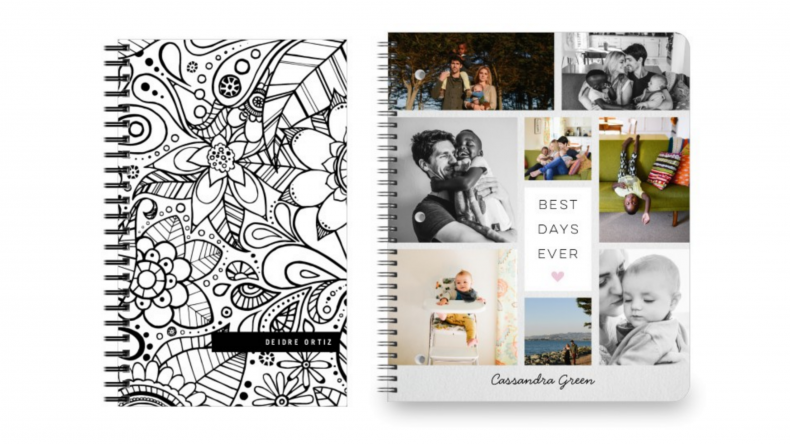 A customized notebook is a perfect gift for someone who loves scribbling away. Concrete note-taking materials give a more personalized feel. Create a personalized notebook with pictures and text on the cover, so a loved one can relive the memory every time they write something down! Shutterfly has over 160 different kinds of notebooks you can choose from.
8. Create Your Own Photo Magnet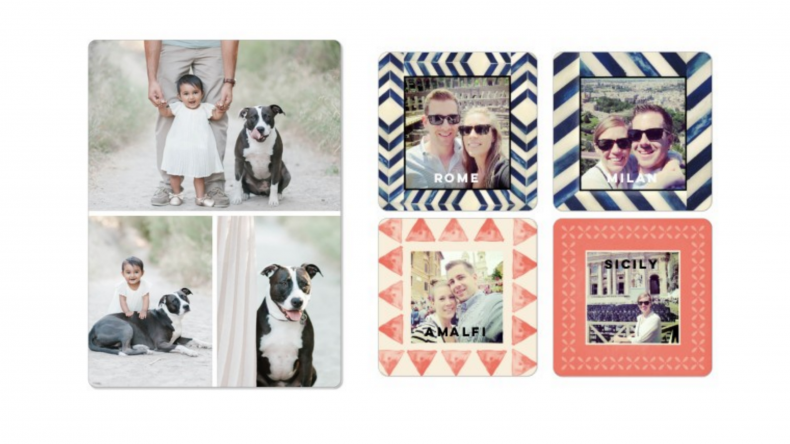 Almost everyone has a fridge in their home, and magnets are the perfect way to accessorize them. They come in a range of sizes and shapes to suit your needs. Add quotations or signs, or a create a collage of selected photos of your favorite memories. These pocket-size moments are great mementos, especially when your loved one opens the fridge for a midnight snack. Shutterfly offers beautiful magnets, and you can even add text to create that perfect fridge accessory.
9. Curate a Surprise Explosion Box
A surprise explosion box is the perfect gift for your partner, but it's also something you can give to your siblings and friends. It's rare to see pictures in a box rather than in a picture frame or folder, so you can feel confident that this gift is one-of-a-kind. You can add personalized stickers, quotes, and other pictures to really surprise people when it pops. In addition, you can also conceal a small gift, such as a piece of jewelry or a gift certificate.
10. Print Your Photos on Fabric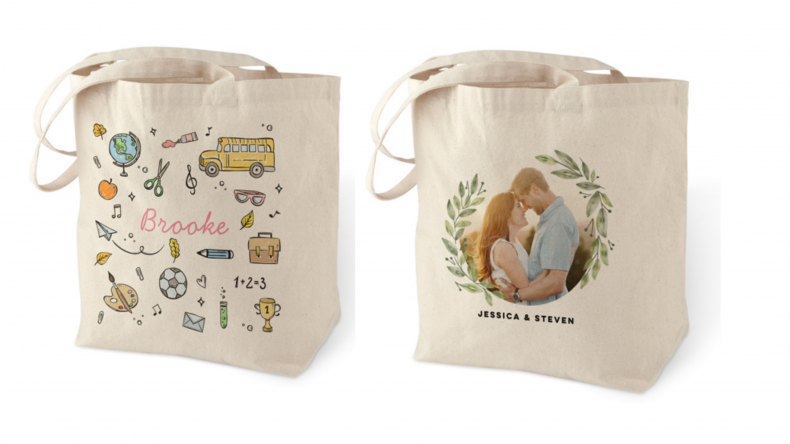 Did you know that you can use your computer to transfer your images to fabric? This opens up new possibilities for unique picture gifts like tote bags, which we can all use when we take trips to the supermarket or the convenience store. All you need is an idea, a printed picture, cloth, a transfer gel, a clean brush, water, a hairdryer, and an iron. These gifts can be so handy that you might even want to make a few for yourself. If you want them professionally made, Shutterfly can do it for you, too!
Photography is an outstanding tool for telling stories, preserving memories, and expressing yourself. Taking a snapshot of a memory or person can capture a stunning work of art or a priceless moment in time. Picture gifts are something that almost everybody can and will enjoy. With Shutterfly, the choices are as great as your imagination. Any customized picture-gift idea, such as making photo books or ordering a canvas print, can make someone happy.
Order custom-made pieces or make them yourself! Your loved ones will treasure them, and their friends will certainly notice them.
Save 41 percent off sitewide at Shutterfly! Use code GRAB41 at checkout. Offer valid from April 15 until June 30, 2021. View Shutterfly's designs here.