Sponsored Article
How to Use Essential Oils to Deal With Anxiety
Essential Oils Have Many Health Benefits, but Did You Know They Can Also Help Relieve Pandemic Anxiety?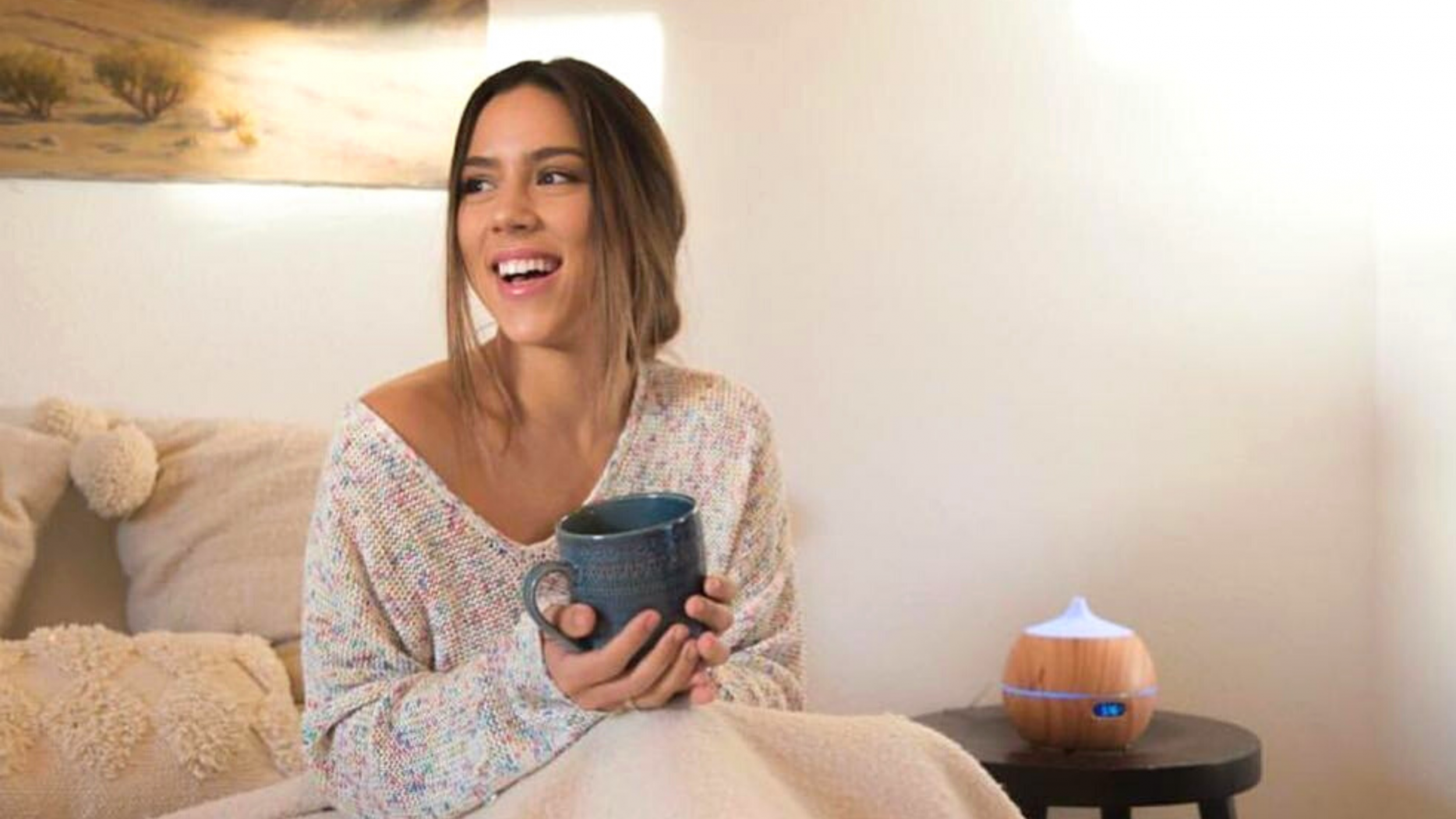 It's important to consult your doctors with any medical concerns, and before making any changes or adding supplements to your health plan.
When the world feels a little too overwhelming, stop, take a deep breath, smile, and go slowly. One step at a time. When you are feeling anxious and inundated with constant bad news, remember that you are not alone. Right now, the entire world is in a state of chaos, and everyone is struggling to adapt to this new normal.
Feeling anxious is your body's natural response to tension and stress, but extreme and prolonged anxiety can increase your risk of high blood pressure and heart disease. Luckily, anxiety can be controlled with proper stress management and relaxation techniques, as well as spending quiet time in natural settings, to help elevate your feelings of joy and wellbeing.
Another tried-and-tested method to help reduce stress and anxiety is the use of pure essential oils. Research by Holistic Nursing Practice shows that Lavender and Rosemary essential oils have significantly reduced exam-related stress and anxiety in graduate students. Artnaturals is a natural, plant-based, sustainable company with a range of pure and therapeutic grade essential oil blends.
Artnaturals essential oils have calming properties that help ease anxiety. You can use them with a diffuser for aromatherapy, or dilute the essential oils with a carrier oil and massage them into your skin and hair. Their Lavender, Rosemary, Bergamot, Lemon, Frankincense, and Tangerine essential oils, along with their Signature Zen essential oil blend are well-known for their calming properties for anxiety and inducing joy on a stressful day.
Here are five essential oils that will promote serenity and tranquility to help calm your agitated and anxious nerves.
With its fresh, floral aroma, Lavender essential oil is calming and soothing. It also has relaxing, anti-inflammatory properties. Many clinical trials have proven the efficacy of this versatile essential oil in healing anxiety disorders. The anxiolytic agents in Lavender have a soothing and calming effect on people with anxiety. It impacts the body's limbic system, which is the part that controls emotion in the brain.
How to use: Add a few drops of pure Lavender Essential Oil to a warm bath.
Frankincense, made from the resin of the Boswellia tree, has been one of the golden ingredients in Ayurvedic medicine for centuries. It helps quiet and focus the mind, which is important during an anxiety attack.
How to use: Dilute with a carrier oil such as fractionated coconut oil or sweet almond oil before use. Massage into the stressed parts of your arms and feet to ease tension and bring clarity to your mind.
Lemon Essential Oil is extracted from the peels of fresh lemons and is known for its energizing effects. Anxiety disorders are often linked to depression or feelings of severe despondency. The fresh, citrusy scent of Lemon Essential Oil can be used to uplift your mind and energize your body. It also has a restorative effect and is good to use during illness recovery.
How to use: Add a few drops to your favorite salt scrub and use it as an exfoliator.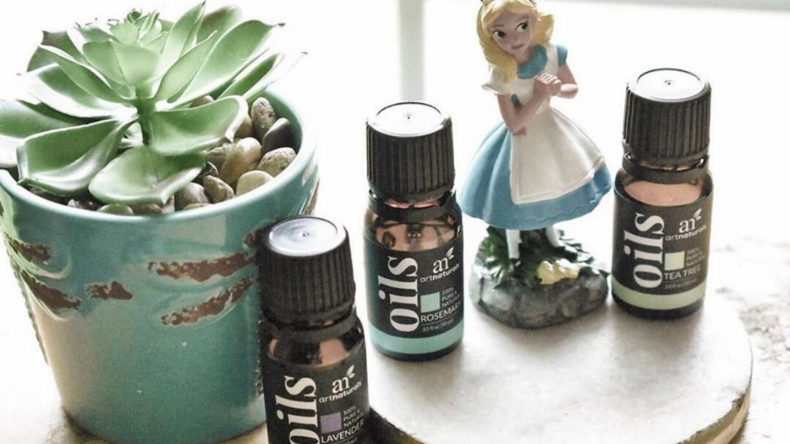 The bergamot orange is a fragrant citrus fruit with potent antibacterial and anti-inflammatory properties. Bergamot Essential Oil has a fresh, sweet, and spicy floral scent that is both calming and energizing It is great for relieving repressed emotions and soothing anxiety.
How to use: Dilute with a carrier oil if you plan to use the oil directly on the skin. Bergamot blends well with most oils. You can diffuse Bergamot with other essential oils such as Lavender, Grapefruit, or Sweet Orange, to add an uplifting aroma to your surroundings during an anxiety episode.
Signature Zen is a unique and popular Artnaturals essential oil blend—the very first custom-made aromatherapy blend made by the brand. Formulated with a mix of Lavender, Sweet Orange, and Rosemary, this soothing blend decreases stress, nervous tension, and anxiety. Signature Zen can also help alleviate headaches and calm anger. The refreshing floral aroma of this essential oil blend brings serenity, tranquility, and clarity to your mind.
How to Use: Add to a diffuser during times of stress. It can also be diluted with a carrier oil and gently massaged into your skin and hair.
Since the early stages of evolution, anxiety has helped us survive by activating our "fight or flight" mode in response to danger. So, when you are feeling anxious and overwhelmed, be kind to yourself. You have survived a lot in your life. You are going to survive this, and whatever the future holds. You deserve self-love, care, and compassion. Remember to be gentle with yourself and help your body and mind to soothe and heal naturally. Essential oils are a great start for a happier, less stressful life.