Sponsored Article
6 Ways to Use Gorilla Glue Properly (Hint: Not as a Hair Product!)
Gorilla Glue is an essential home item that can be used in many different ways, like for home, office, and craft projects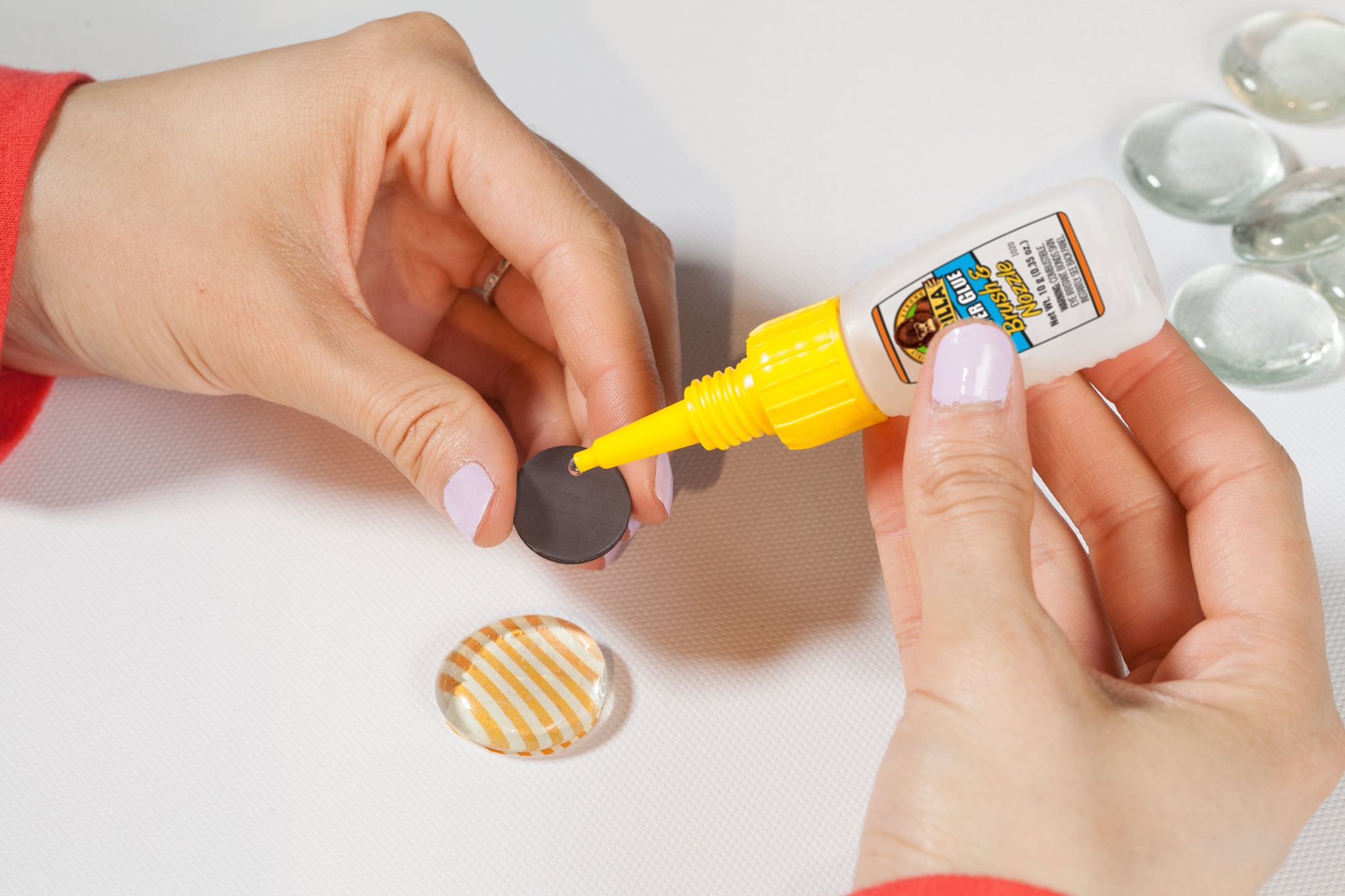 You surely have heard about Gorilla Glue by now. The U.S. brand that's known for its powerful adhesives has been part of the talks around social media platforms the past week, thanks to a TikTok video that has gone viral.
The video, posted last February 4, shows Louisiana-based TikTok user @im_d_ollady or Tessica Brown sharing with her followers the state of her hair. "My hair has been like this for about a month now," Brown says, referring to her stiff, glossy hair that's stretched back in a ponytail. "It's not by choice, no," she continues. "It's not by choice."
Brown then proceeds to narrate the unfortunate event that led to what she calls a "forever ponytail." "When I do my hair, I like to finish it off with Got 2B Glue Spray. You know, just to keep it in place. Well, I don't have anymore Got 2B Glue Spray, so I used this," she said, holding up a bottle of Gorilla Glue Spray Adhesive. "Gorilla Glue Spray. Bad, bad, bad idea."
Brown starts tapping her hair and running her hands through her head, showing how her hair remains intact and undisturbed despite her movements. "Look, my hair? It don't move," the TikToker shared. "I've washed my hair 15 times. And it don't move. Stiff where? My hair!"
The video ended with a warning from Tessica Brown: "So I'm telling you, if you ever, ever, run out of Got 2B Glue Spray, don't ever, ever use this," she said, pointing to a bottle of Gorilla Glue Spray Adhesive. As of writing, Brown's TikTok video has been viewed 24.5 million times and has garnered 4.1 million likes and almost 150,000 comments.
This incident was met with a lot of concern from social media users. Chance the Rapper even took to Twitter to express empathy for Brown. The artist wrote, "When I watched the video the second time, it was hard to laugh cause I could tell shorty genuinely didn't know she had put one of the world's most powerful adhesives in her sh*t. I hope she recovers well."
Gorilla Glue is a brand of polyurethane adhesives that were first sold in 1994. They are most known for their Original Gorilla Glue product, but currently, the brand also produces other similar adhesive products like tapes, epoxies, and adhesives, including the Gorilla Glue Spray Adhesive in the viral TikTok video.
Gorilla Glue has issued a statement on their social media, expressing their sympathy for Tessica Brown. They also reminded customers that their products are not for use in or on hair as they are considered permanent. A line in their product's warning label was emphasized by the brand, quoting, "Do not swallow. Do not get in eyes, on skin, or on clothing."
Ways You Can Safely Use Gorilla Glue at Home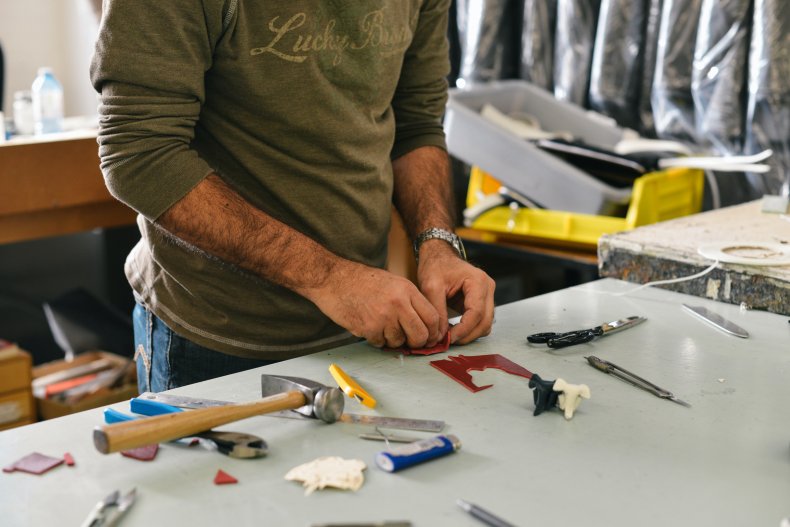 Gorilla Glue is an essential home item and can be used in many different ways—from repairs and building items to DIY home activities. It is used for craft, home, office, or auto projects, and to help mount, stick, or bind things. It is not, however, for use on any part of the body. As the brand tagline suggests, Gorilla Glue is "incredibly strong," so using it requires proper care.
Planning to get Gorilla Glue for your home or already have one in your storage? Here are some ideas to help you put it to good use. And no, this list does not include anything that tells you to put glue on your hair.
1. A DIY Shelf
A shelf is always an excellent addition to any wall in your home. Not only is it decorative, but it's also useful for organizing. Here's what you'll need for this project: wooden boards of your preferred size, the Original Gorilla Glue, grit sandpaper, and a primer and paint of your choice.
To build, first make sure that all your boards are cut in the right sizes. Next, use the Original Gorilla Glue to connect them, linking the horizontal boards to the side panels. You can also use the glue to create dividers within the shelf and some accents for a little decor. Once done, use the sandpaper to smoothen your creation, getting rid of any splinters and uneven corners and surfaces. After that, you're ready to paint your creation in your preferred color and, lastly, hanging it on a wall. Then, you'll have a new shelf that you can proudly say you made yourself.
Get the Original Gorilla Glue here.
2. No-Sew Canvas Bag Throw Pillow
If you have a couple of excess canvas bags in your closet, you can upcycle them by using Gorilla Glue to convert them into throw pillows. It's very easy and requires no sewing. You only need cushion filling, Clear Gorilla Glue, and of course, your spare canvas bags.
To convert them, just cut off the bag's handles. Next, stuff the cushion filling inside the bag, gauging your desired firmness. After that, apply the Gorilla Glue all around the inside of the bag's opening, and wait two minutes for the glue to become viscous.
After two minutes, firmly press the two sides of the opening together and wait 24 hours (you can clamp it if preferred, but it's not necessary). The next day, you'll have yourself a brand new throw pillow.
Get the Clear Gorilla Glue here.
3. Rustic Sign
A rustic sign is a great decor you can display in common areas in your home or in rooms, either to hang on the wall or to place on top of console tables, leaning against the wall. The sign could bear someone's name, the family name, or nice motivational words or quotes. To make a rustic sign, you'll need a piece of wood that will serve as the main surface, a paintbrush, paint, some craft items you'd like to place on your sign, and a Gorilla Glue Brush & Nozzle. A quick trip to a craft shop can also lead you to some carved wood words, which would be an excellent addition to your sign.
Creating your DIY rustic sign is very easy — get your piece of wood and either paint on it the words you'd like displayed, or use the carved wooden words you got from the shop. Gather the craft items you'd like to put up on your sign as well. To piece all these together decorate your sign, you can use the Gorilla Glue Brush & Nozzle, which was made specifically for more precise projects like this. Just apply a line of Gorilla Glue where needed and use the brush to spread it evenly. This technique will prevent the glue from coming out the sides after pressing your craft items down on to your base.
Get the Gorilla Glue Brush & Nozzle here.
4. Glass Plant or Flower Pot
Love plants? DIY a unique flower pot using just four glass tiles, scrap wood, and Clear Gorilla Glue. The Clear Gorilla Glue is perfect for this project because it doesn't foam or expand as it cures. It is also clear, making it invisible even when dry.
To start, get your glass tiles and run a thin line of Clear Gorilla Glue along the inside of two parallel sides of the glass. Press the sides of the glasses together. This will help you connect them, forming a square. Next, cut a piece of scrap wood — make sure it is also square-shaped like your linked pieces of glass, although a little bigger. This piece of wood will serve as the base of your glass pot. Once your scrap wood is cut, use the Clear Gorilla Glue again and apply it along the base of your glass box. Place it on top of the wood and press down. After that, just fill your DIY glass pot with soil, insert your plant, and you have yourself a unique and minimalist glass pot you can place on your desk or by the window.
Get the Clear Gorilla Glue here.
5. Drawer Organizer
Organize the items in your kitchen or workspace drawer with a DIY organizer. You'll need two items for this project: some pieces of wood and a Gorilla Wood Glue. The wood can be easily purchased from your local hardware store; any piece of wood would do, but poplar boards are recommended because they're versatile and easy to work with, especially for a project like this.
To start making your drawer organizer, make sure your wood is properly cut to fit the length and height of your drawer. Sanding the edges of the wood is also recommended for a smoother and cleaner finish. Once done, place them in the drawer to create dividers for better organization. Make sure they are straight and aligned. To secure them in place, grab your Gorilla Wood Glue and apply along the edges where the boards and the drawer touch. Make sure that all gaps are filled before leaving it to dry for 24 hours. And don't worry about the glue — Gorilla Wood Glue dries in a natural wood color so it's never visible on your DIY projects.
Get the Gorilla Wood Glue here.
6. Rustic Photo Collage
To make your own photo collage, you'll need the Gorilla Glue Adhesive Spray — the Gorilla Glue product that has been getting all the headlines lately. And while you might have seen Gorilla Glue used on hair, it's highly recommended that you stick to its intended uses. And one of the projects where it really shines is arts and crafts.
For this project, you'll need a pasteboard and a burlap for that rustic touch. You can use the Gorilla Glue Adhesive Spray to attach the burlap onto the pasteboard and to stick your photos on the board as well. As you may already know, a little of this product goes a long way, so...no need to overdo it with the spray.
Get the Gorilla Glue Adhesive Spray here.
Gorilla Glue can be used in many different styles inside the home — and in secure and proper ways, too, that don't compromise your safety. To use Gorilla Glue, always read the warning label first and follow the directions listed. Remember that this is a powerful and permanent adhesive product, so don't use it for any other purpose than personal projects, like these DIY activities to beautify and organize the home.