Sponsored Article
How You Could Minimize and Manage Scars From Surgery
While not all scars are visible, surgical scars—such as those from abdominal surgery, lung surgery, or breast augmentation—tend to be more noticeable and lasting.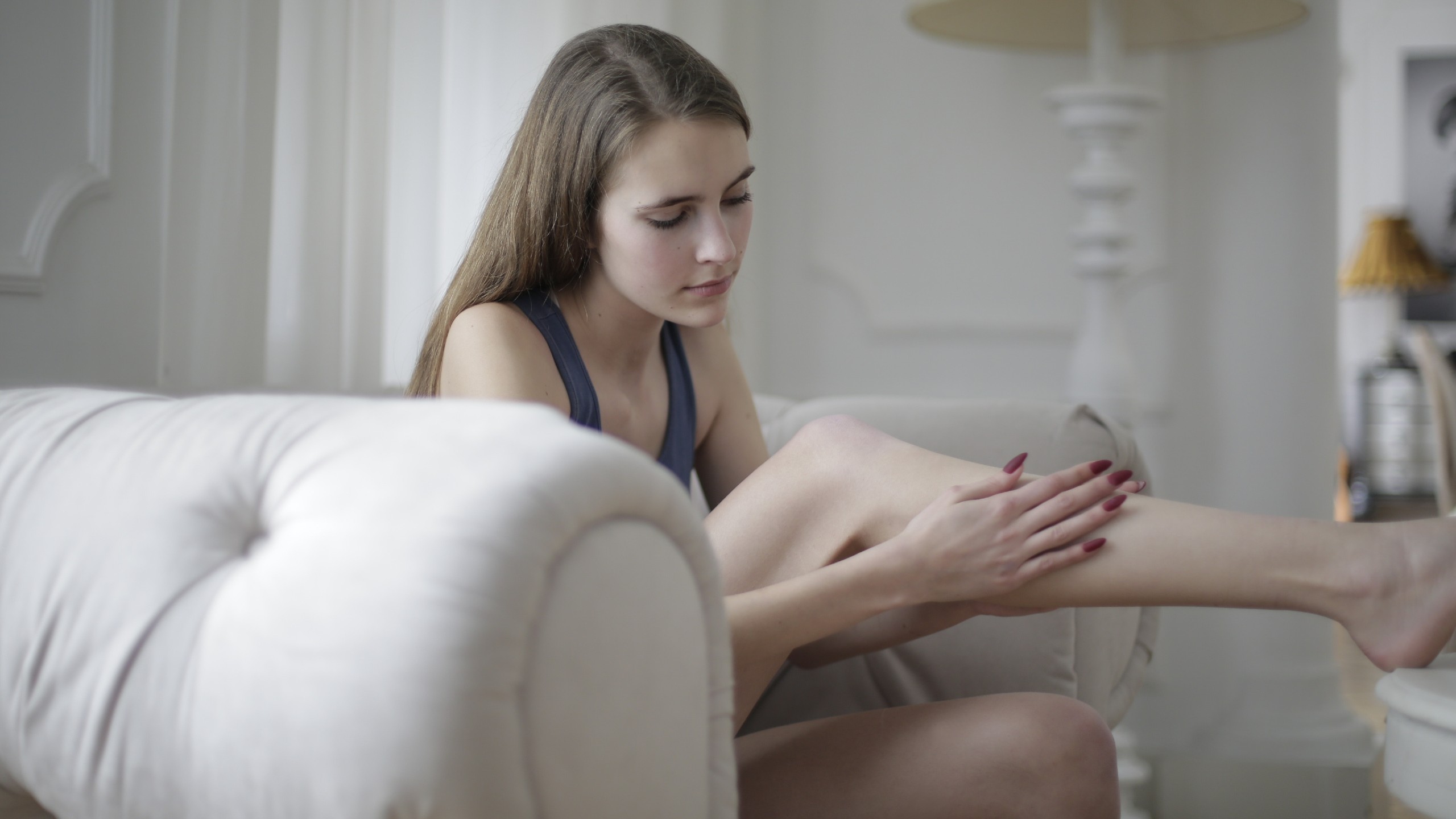 It's important to consult your doctors with any medical concerns, and before making any changes or adding supplements to your health plan.
The American Academy of Dermatology Association (AAD) describes scarring as the body working to repair and heal the skin right away when damaged by an accident or surgery.
While not all scars are visible, surgical scars—such as those from abdominal surgery, lung surgery, or breast augmentation—tend to be more noticeable and lasting. Your age, genetics, and where the scar is might also affect how your scar will look and heal over time.
Types Of Scars
Scars come in many forms. Some of the common types are:
Keloid scar: This resembles a raised nodule. This type of scar may also be painful and itchy.
Hypertrophic scar: This is a raised scar that follows the shape of the surgical incision.
Contractures: These are scars that form a tight area when a large portion of the skin is lost.
Adhesions: This is a type of scar that might form between two unconnected internal organs.
Some scars could fade over time, and some won't. It's understandable if you wish to minimize your scar's appearance, especially if it's on a very conspicuous area of your body, like your chest or leg.
There are some ways you could minimize and manage your surgical scar's appearance, as described below.
Caring For a Surgical Scar
Post-operation, you might need to pay careful attention to your wound to help it heal properly and minimize scarring.
According to Michael A. Loffredo, M.D., a board-certified plastic surgeon and partner at Cape and Islands Plastic Surgery in Hyannis, MA, patients must follow their surgeon's specific regimen on how to care for their incisions after a procedure. Dr. Loffredo also recommends trying these methods a few weeks after surgery to help minimize scarring:
Avoid the sun, wear a hat, and use sunblock. Fresh scars might stay red longer if exposed to the sun.
Avoid pulling or tugging on the scar area. This might cause the scar to widen and stretch.
Use a silicone-based cream over the wound.
Silicone Gel Sheets Could Help Minimize Scars
Aside from the methods mentioned above, you could also try using silicone gel sheets to help manage your scar's appearance.
Silicone gel sheets have been used since 1982 to treat raised scars, especially after surgery. One study from 2009 conducted among a small group of adults found that these sheets seemed to help reduce the appearance of scars.
If you'd like to try this kind of scar treatment, you can easily buy it over the counter, or you can order a pack of Aroamas Professional Silicone Scar Sheets for only $32.99.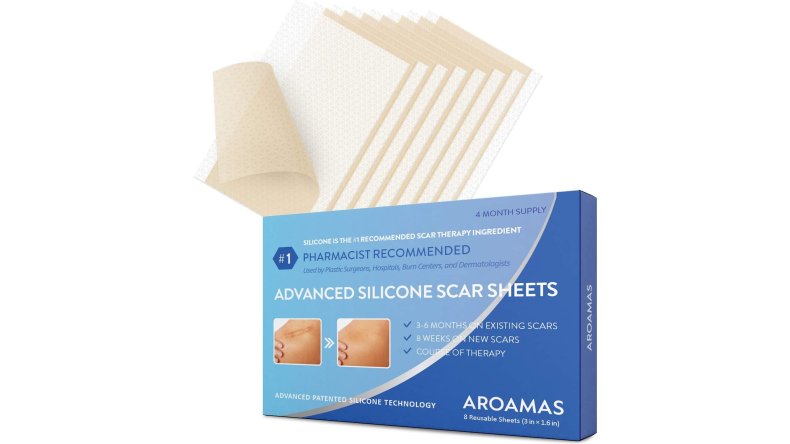 These scar sheets are made from medical-grade silicone and could help soften old and new scars. According to Aroamas, their sheets could provide optimal results for some people in about 12 weeks.
One pack contains a four-month supply of reusable sheets that are odorless and non-toxic. You can cut each strip to match the size and shape of your scar. Each sheet could be used for up to two weeks with proper care and maintenance.
The scar sheets could be used for new scars after seven days once the wound is dry and starting to heal. If you're trying to manage mature or older scars, you could apply the sheets immediately. For best results, the brand recommends using the product for eight weeks for new scars and three to six months for existing scars.