Sponsored Article
How You Can Protect Your Smart Home From Hackers With Keeper Security
Your Smart Home Devices Might Be Vulnerable to Cybercriminals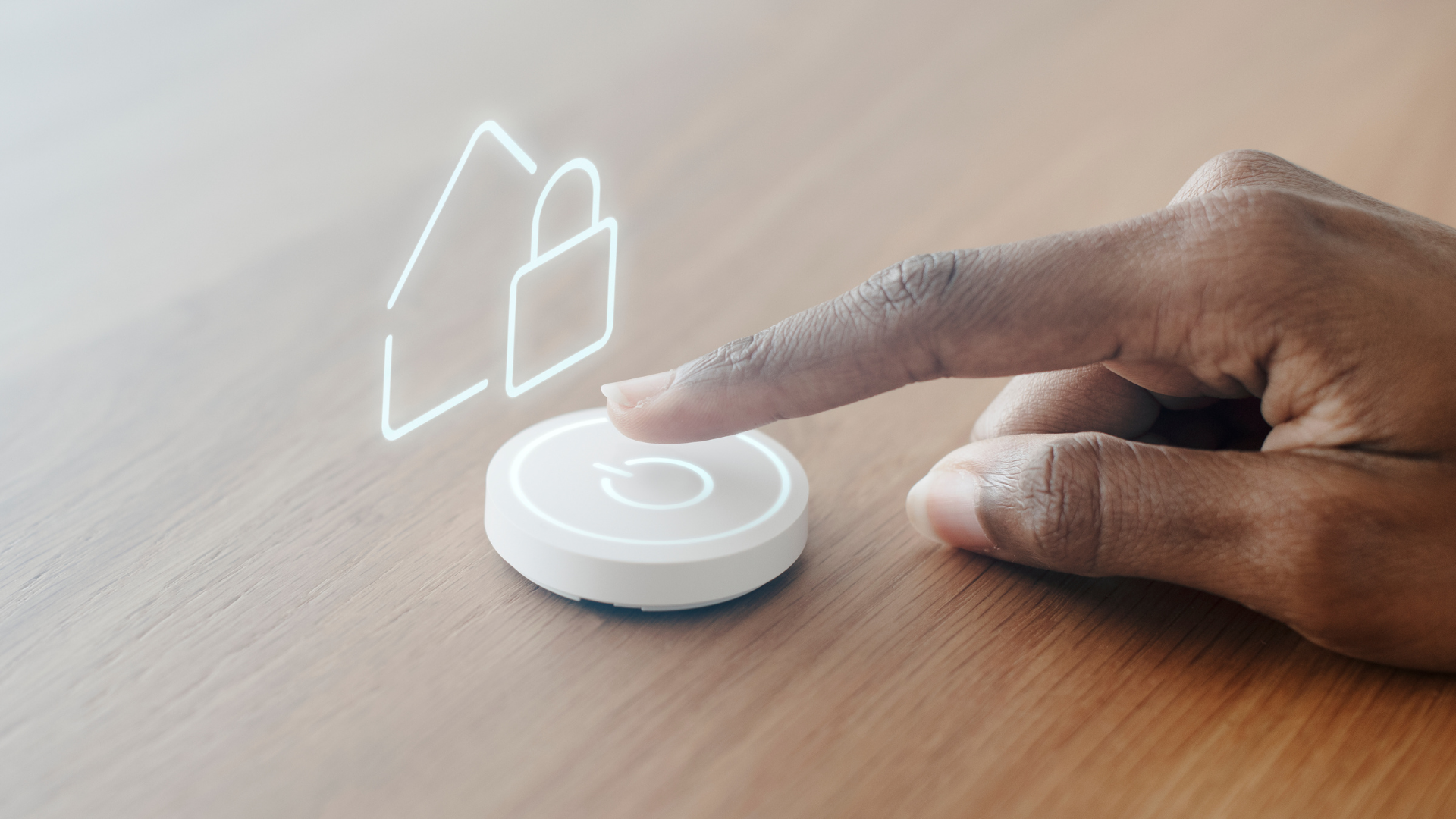 For decades, we've watched classic science fiction, imagining what daily life would be like in the 21st century. Since those first futuristic movies and novels, technology has come a long way. Not only are we enjoying portable devices that make life infinitely more convenient, but recently, families have also been investing in smart home automation technology. However, no technology is infallible, and Keeper Security has developed solutions to help us keep our devices and information secure.
CNBC defines a "smart home" as "a home that is equipped with network-connected products for controlling, automating, and optimizing functions such as temperature, lighting, security, safety or entertainment, either remotely by a phone, tablet, computer, or a separate system within the home itself."
With Wi-Fi or Bluetooth, our portable devices (smartphones and tablets) could be used to control many aspects of our households. Smart home technology could even control your home's thermostat, lights, audio speakers, TVs, security cameras, and just about any home function that can connect to your Wi-Fi, according to Forbes.
This year, PC Magazine named some of the best smart home devices for 2021. The list includes the Amazon Echo Family, which can allow you to control most Wi-Fi-enabled gadgets with the sound of your voice. The list also includes various home security cameras, which could help homeowners monitor anything happening inside or outside of their premises.
Undoubtedly, smart home technology helps empower families and homeowners to live life more productively. We can multitask and let technology aid us in the process. With the kind of technology we have now, we could configure our homes to be able to perform even small tasks like turning down the heater without lifting a finger.
However, having a technology-enabled home may also be a double-edged sword, posing security risks that you might not have prepared for. Keeper Security has developed multiple solutions to maintain the privacy and security of your information and log-in details, earning an excellent rating of 4.9 out of five stars on the Apple App Store, with over 150,000 reviews.
Three Critical Security Risks in Today's Smart Homes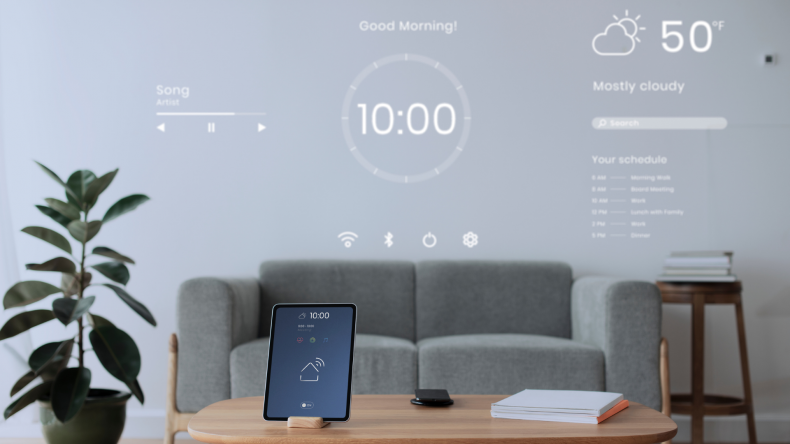 Cloud storage could be hacked.
The cloud refers to data that is transmitted via and stored on internet-accessible storage systems. Cloud technology is an integral part of the Wi-Fi-aided lifestyle. We use the cloud to store files and share them. In the same way, smart home technologies like a home security camera also link to cloud storage. Remotely monitoring your home through security cameras connected to your Wi-Fi network requires that video content be streamed via a cloud service to your handheld device.
However, Entrepreneur suggests that cloud-based devices could be vulnerable to cyberattack. Any data that is transmitted via cloud technology could be a target for cyberintrusions. Your cloud storage could get hacked. For example, someone could gain access to your video data and monitor your home without your knowledge.
Technology companies can have vulnerabilities.
You might do everything in your power to secure your home, but when it comes to the internet, your security might not always be entirely within your control. During an interview with The New York Times, Charles Henderson, global head of a professional hacking team at IBM Security, shared that technology companies are likely to have their vulnerable moments.
Henderson explained that some companies may have issues with firmware updates or software patches, as cybersecurity is not always easy to guarantee, even for professionals. Perfecting these updates could take time, especially when ensuring that the products used by consumers are protected against security issues. Henderson elaborated that all kinds of technology are imperfect, which means they will sometimes malfunction, whether the technology is smart or not.
Smart home technology could result in identity theft.
From smart door locks to smart cameras, every smart device helps families to stay in control of their homes, even when they are away. Often, such smart devices can only be accessed by passwords and identity confirmation methods. Some forgo a physical key altogether.
However, at the core of every password-secured device is the risk of identity theft. According to the Harvard Business Review, hackers may find ways to tamper with various smart home technology accounts. They could intercept passwords and steal your personal information. Once these details are accessed, hackers could either use them directly to monitor your home or sell the information on the dark web. This is why it's important to stay ahead by protecting your smart home against the risks of identity and password theft.
Protect Your Smart Home Against Identity Theft and Password Theft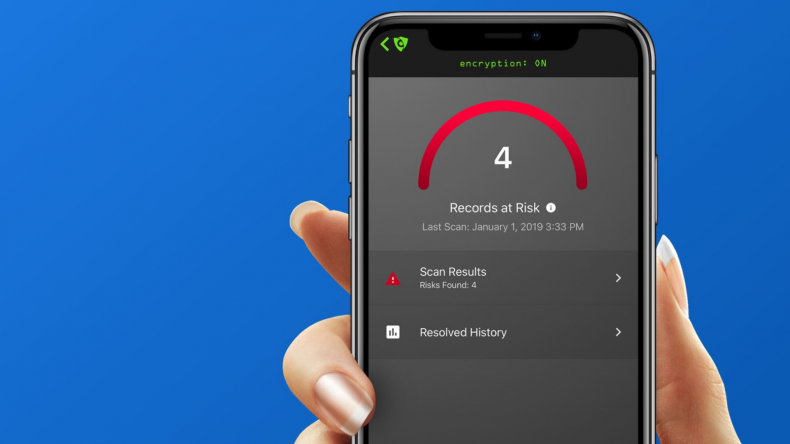 If you have a smart home, you are likely using various mobile applications to control devices and equipment at home. Each smart device you purchase might need to be controlled via its own app, depending on the brand. This probably means you need to keep track of multiple passwords. These apps could be prone to identity theft and password theft.
To protect your smart home apps and technologies against potential security risks, you might consider using cybersecurity software like Keeper Security. With Keeper, your smart home could stay protected with the following security features.
Dark Web Monitoring
The Keeper BreachWatch constantly monitors the dark web. This feature notifies you and enables you to take action immediately whenever any of your credentials—like personal information, account details, or passwords—are compromised by a data breach.
High-Strength Random Passwords for all Accounts
Keeper Security can generate and save high-strength, random passwords for each website, application, and service that you use. This means total password protection for each smart home application.
Double Security Features With Face Authentication or Fingerprint
You could also double your home's security with face authentication or a fingerprint. Log in to your websites and apps with a strong password and an extra identity confirmation of your choice.
Utilize Your Personal Encrypted Vault
Cloud storage systems are not always secure. With Keeper Security, you get your own encrypted vault to store all of our passwords and personal information. This vault is designed to act as impenetrable online storage for you and the whole family.
Take advantage of the benefits of smart home technology without compromising your family's security. Keeper Security is designed to protect your passwords and personal information across all apps, websites, and devices to ensure maximum security against cyberattackers.